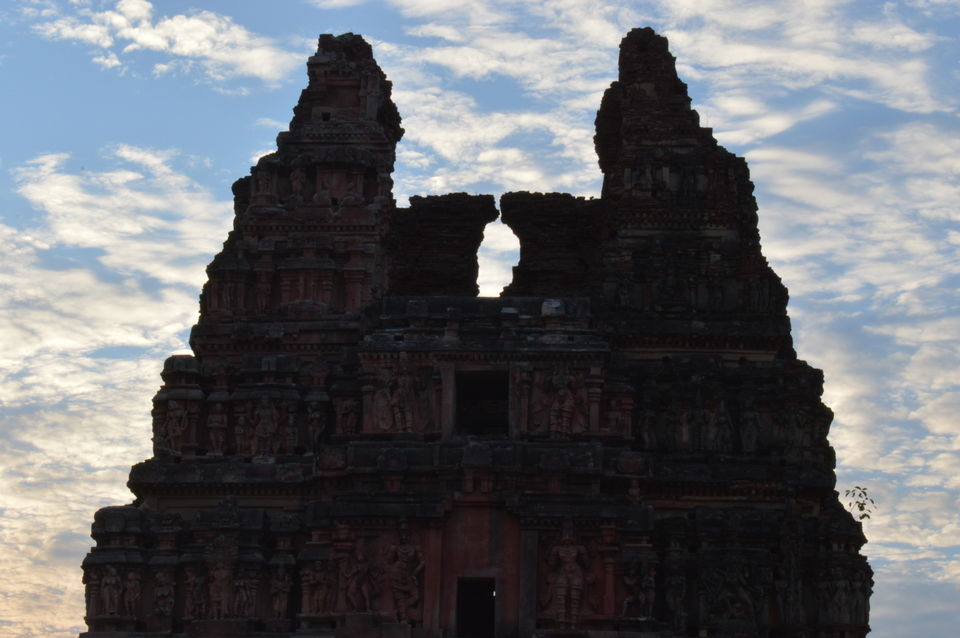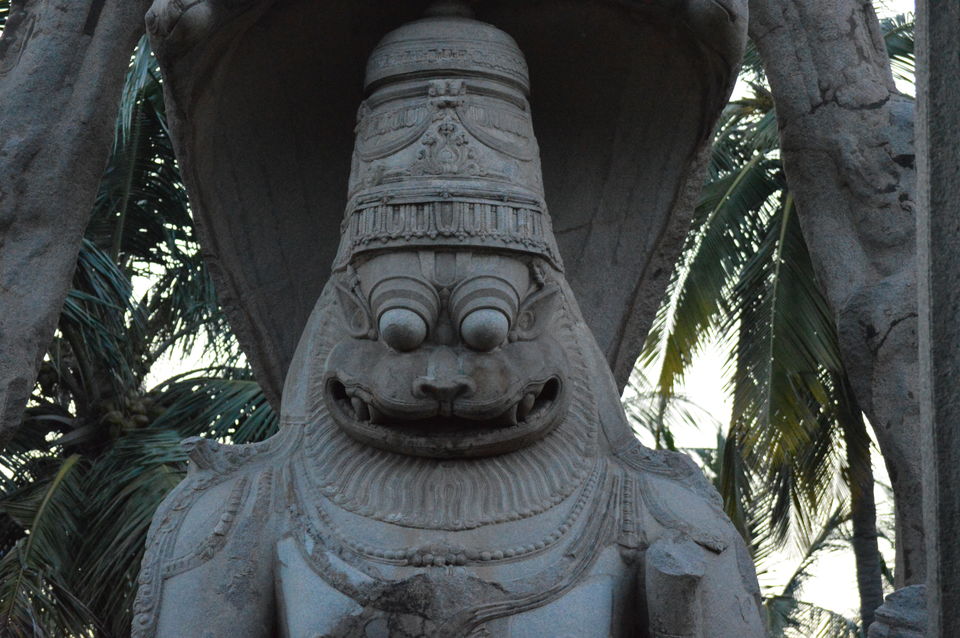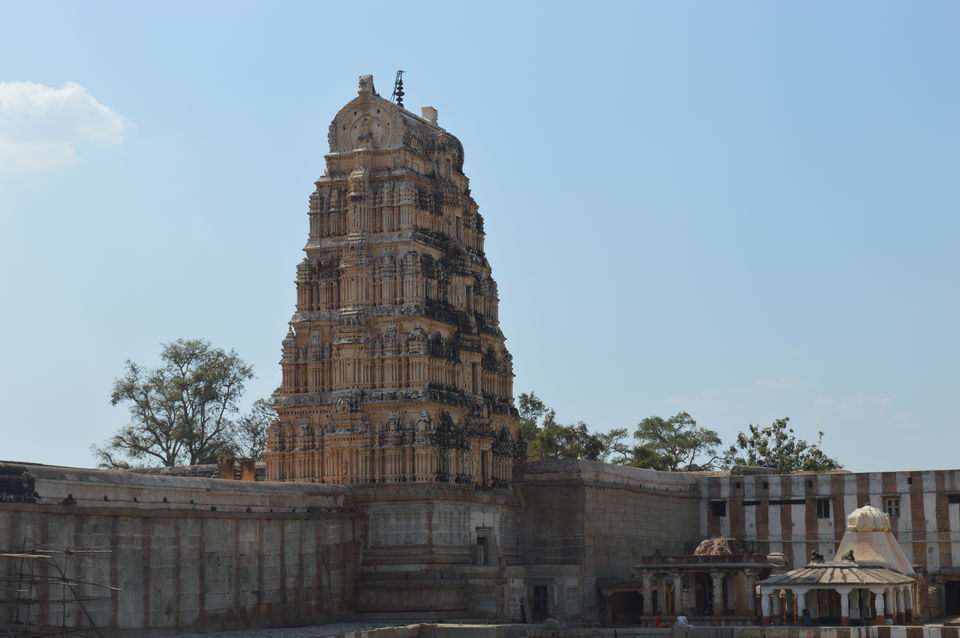 FA usual weekend and an unusual trip. The way I have grown up planning a trip is something I have never done! Having a planned friend for company felt different. In a good way, of course. After a night long journey from Bangalore, we reached Hosapete early in the morning. The city was small and was just waking up to a sunkissed morning. Checked in to the hotel, dropped the bags and started looking for a local bus. As it was Day 1, we did not have much idea so bargained with an auto guy who dropped us to Hampi. The very sight of ruins and decades old temples was very engaging.
The exploration started with the 12 ft tall, one stone Ganesha. It was a huge monolith in one temple. Quite fascinating a sight. Then the other tiny temples in ruins. Second was the 5 head Ganesha also a monolith. It is really a wonder that stone work from centuries ago still look so magnificent.
After the underground Shiva temple, the watch tower and the Elephant house, the beauty which stole the attention was the Lotus Mahal. The architecture, look and feel of that mahal was mesmerizing. The green backdrop gives it the right contrast to click some beautiful pictures. There is a small museum on the same ground as well.
The most extravagant historical spot was the Vittala Temple. The musical pillars, the famous chariot, the stone carvings depicting the stories of Vishnu were simply impeccable. The sunset gave us a couple of postcard clicks and we called it a day.
Day 2 was again a bus ride to Hampi exploring the main temple, the Narasimha statue and the monolith Shiva linga were the tick off places but the crowned beauty of the day was the riverside cafe. Just beside the twinkling Tungabhadra was this cozy café called the Funky Monkey. The food, service, people and the crowd was just perfect. We actually didn't mind spending most of the day sitting there. Chit chatting with the other foodsters, enjoying the breeze of the river and the sight it offered. We were not surprised to see a few live monkeys jumping from one roof to the other right there.
Amidst the lanes and bylanes of Hampi this area had a number of local shops, cafés, musical instrument shops, jewellery and a lot more to offer. It looked like a daily flea market.
A weekend well spent. Good food. Good people. Awesome pictures and a heart full of memories to store forever. Thank You Hampi.