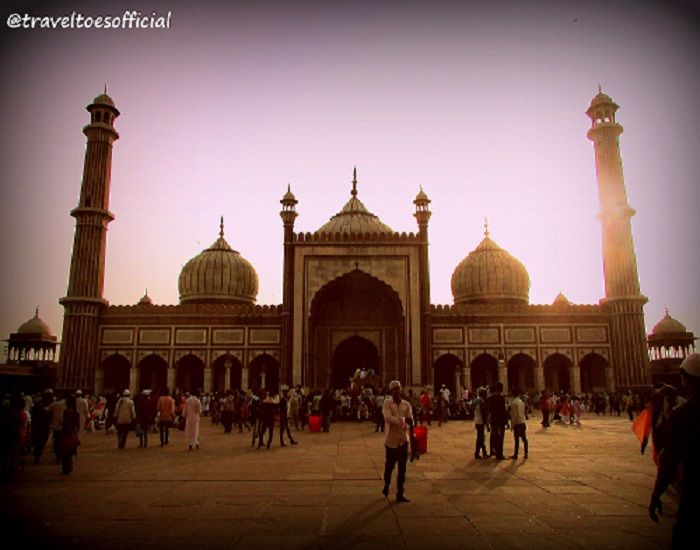 The Masjid-i Jahān-Numā, also known as the Jama Masjid of Delhi, is one of the largest mosques in India and it was built by the Mughal emperor Shah Jahan between 1644 and 1656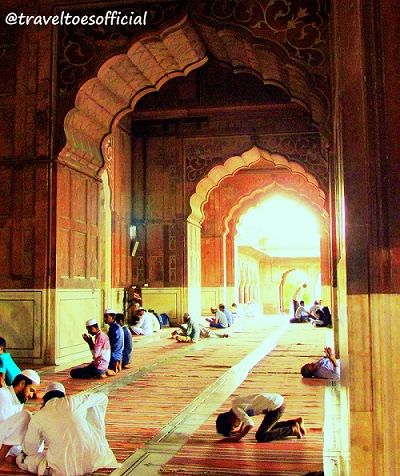 It was mesmerising to watch the golden sun rays trickle in.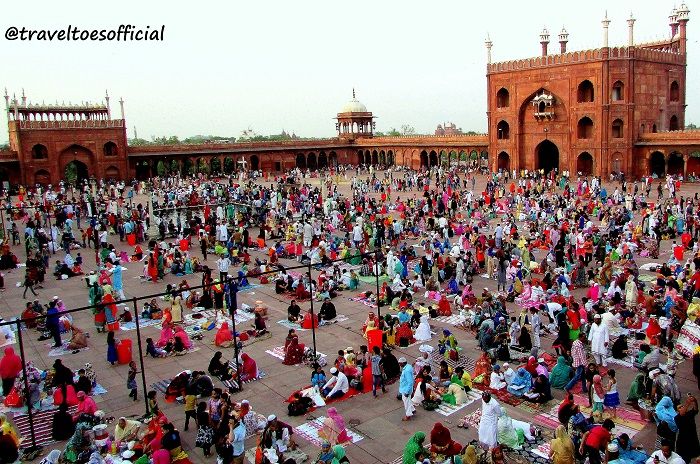 The view from the top! I was overwhelmed as I watched thousands of people gather for the evening prayer and iftar. People were seen carrying food baskets Family members gathered and laid out their food spread neatly. As the sun set, there was an anxious buzz in the air...everyone awaiting the call for the Maghrib prayer. Typically the fast is opened with fresh dates, cut fresh fruits and fruit juice along with fried dishes like samosas, pakodas etc.Walk straight from Gate no.1 of Jama Masjid and you land up in the congested lanes of Matia Mahal, the centre of the walled city.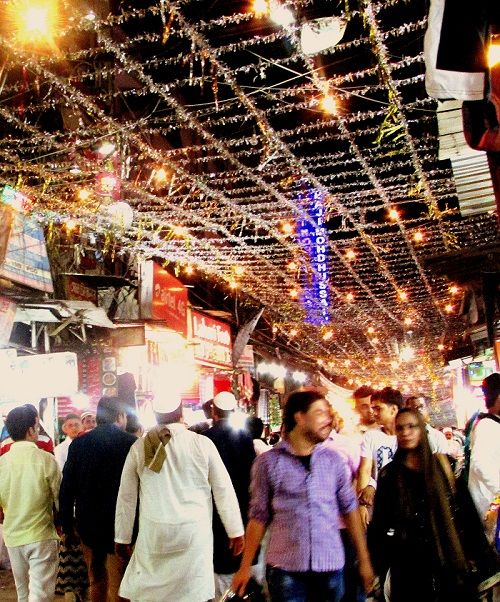 The street is lined with eateries selling every possible mughlai delicacy you can think of. The chaos on the streets can be intimidating Just push your way through the crowd and make as many stops as you can to feed your appetite.
The streets are beautifully lit during ramadan and with Eid round the corner, the festive fervour is at its peak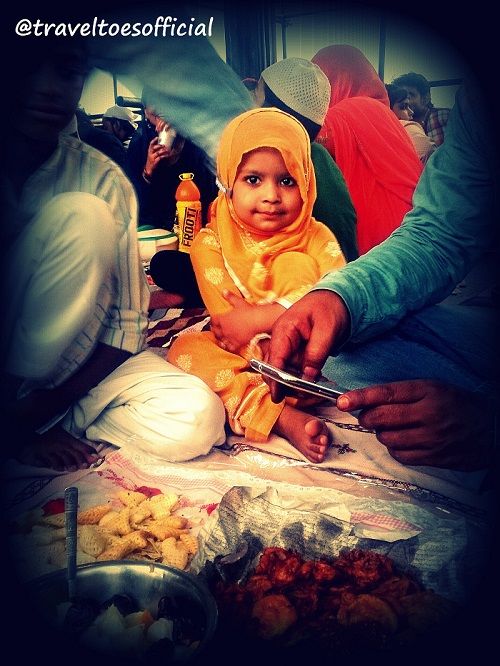 I couldn't stop myself from clicking pictures of this adorable girl who was initially camera shy but ended up giving me that enchanting smile. I toiled in the heat for almost two hours to get some good shots. Though two hours is nothing compared to fasting for an entire day, I was pleasantly rewarded when a family sitting nearby invited us for iftar. It is believed that the spiritual reward for charitable giving is of great significance during Ramadan.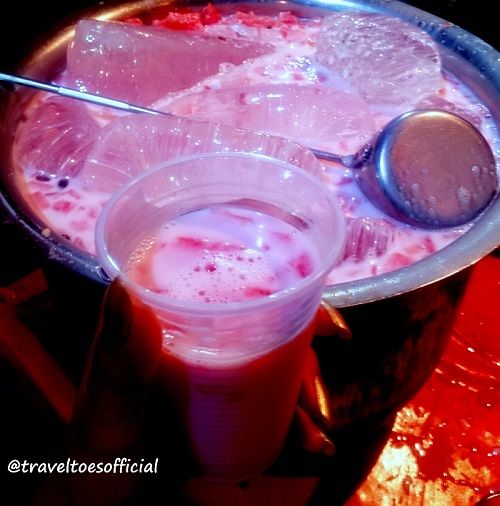 Much has been written and said about this pink paradise of a drink! I fall short of words when I try to describe how exhilarated I felt after gulping down a glassful of the 'Pyar Mohabbat Sharbat'. The sharbat is made with chilled milk, rose flavoured syrup and chunks of watermelon. You can easily find various thelas (vendors) selling this in the lanes of Matia Mahal near Jama Masjid. This drink is feast for the senses!! A trip to old delhi is incomplete without savouring this mouth-watering beverage.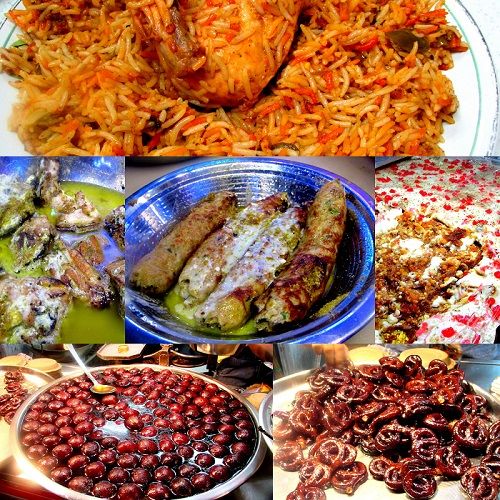 A sneak peak into everything I gorged on!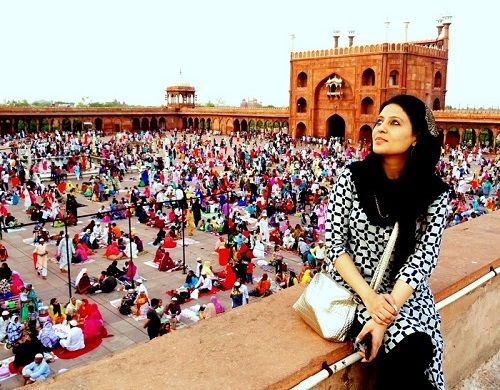 A few peaceful moments ....