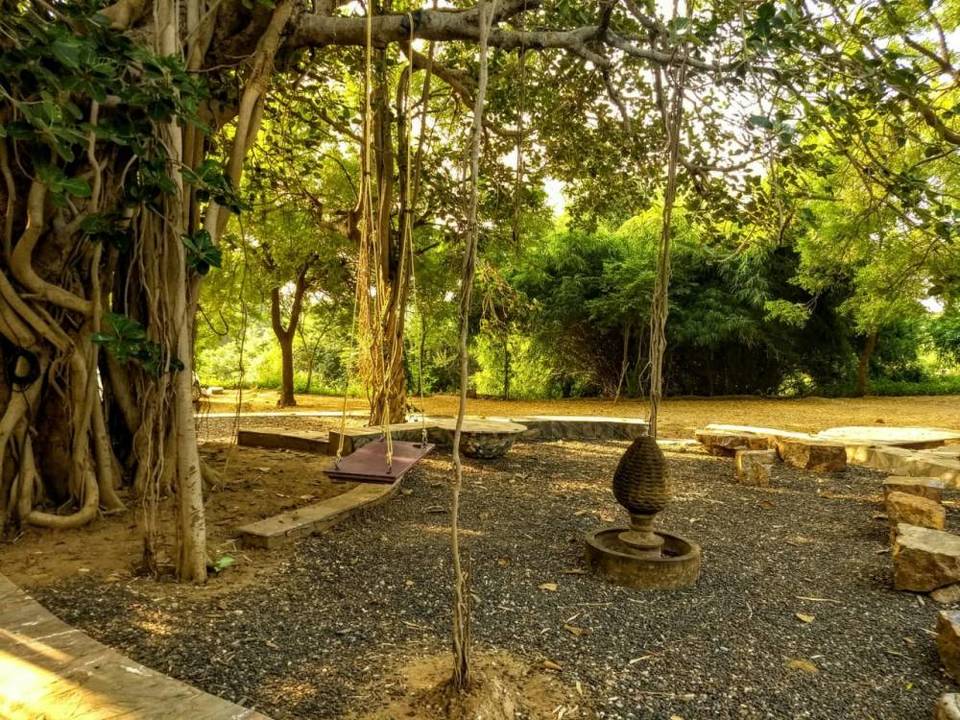 Two roads diverged in the wood, and I took the one less travelled by,
And that has made all the difference.
Words from a Robert Frost poem.....not only embraced but being lived by for the past 15 years by this amazing couple Dipal & Ashok at the Reva Forest Homestay located at an hour's distance from city of Vadodara, Gujarat.
Living in a quaint little cottage amidst acres of forest.... Waking up to the chatter of birds ..... beginning each day sitting on the banks of the river Narmada watching the Sun rise with all its magnificence......seems like a dream like life, a piece of which urban dwellers like us get to experience since the time they threw open the doors of their forest home for nature lovers to come over and stay with them.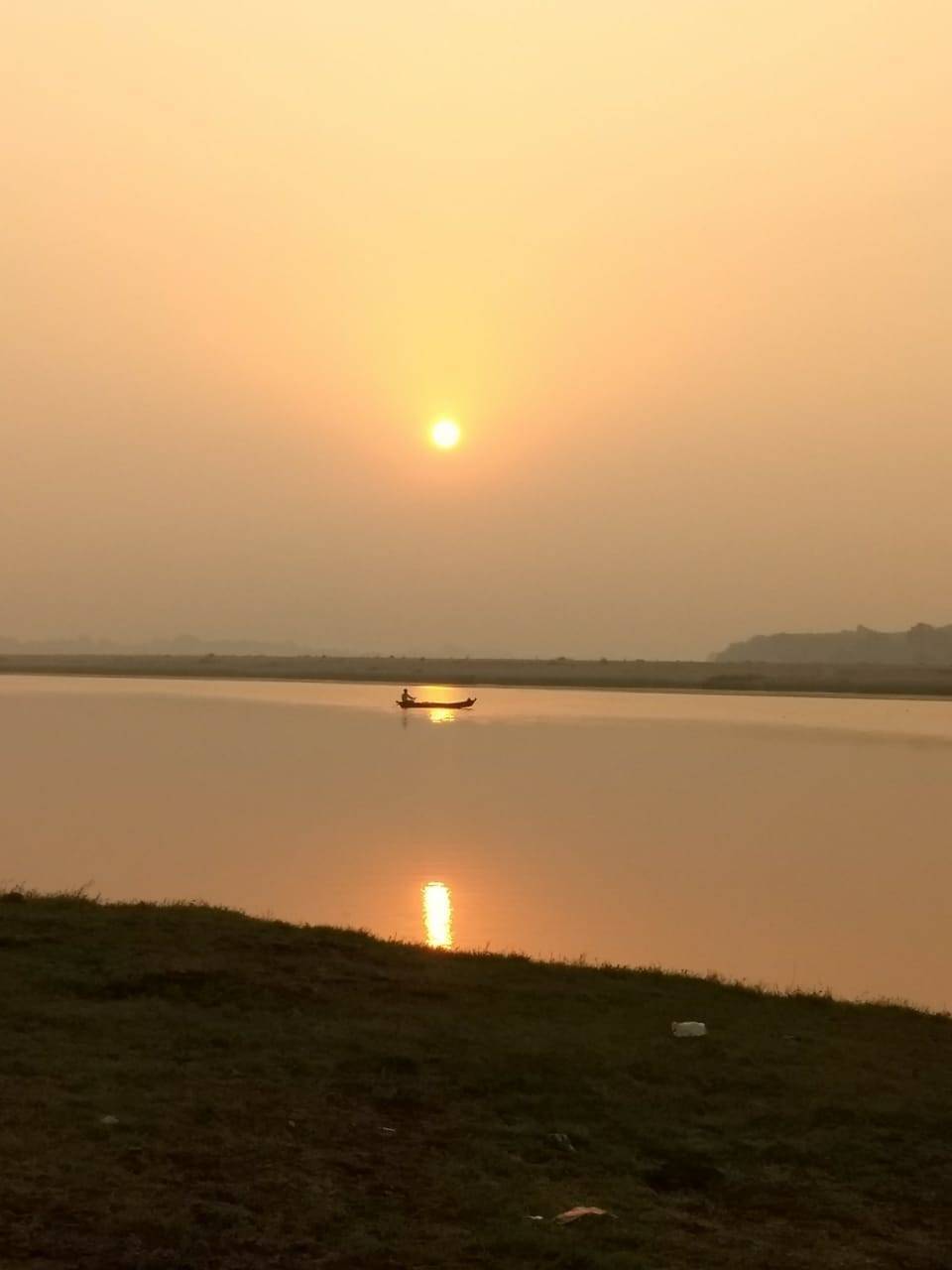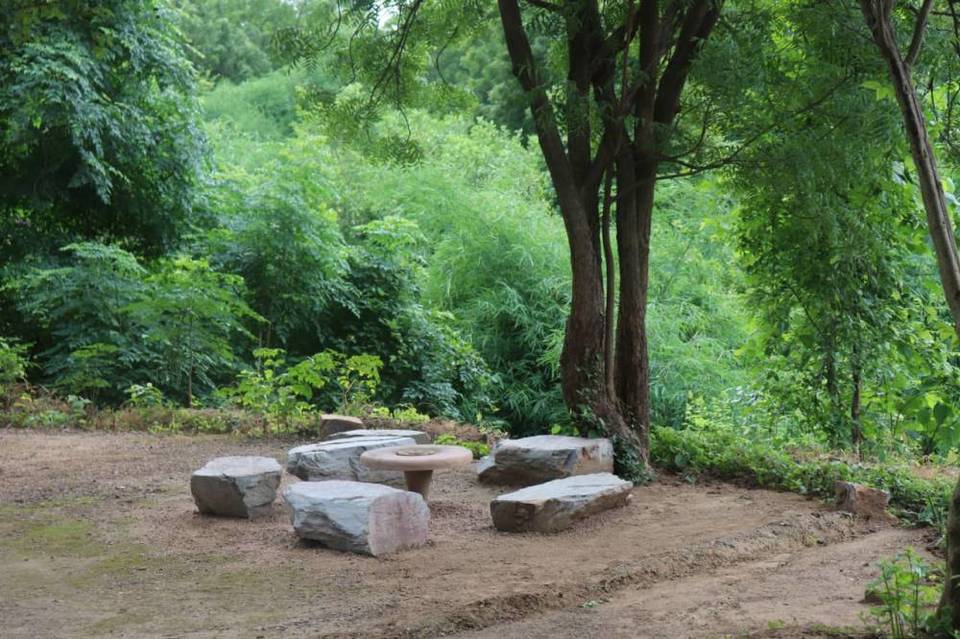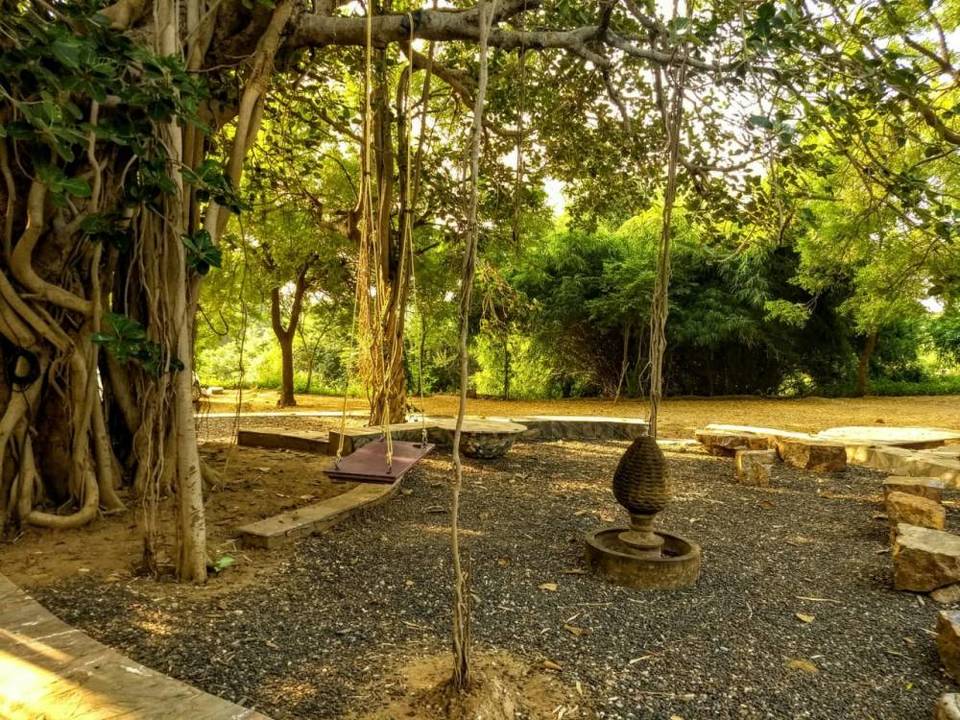 Set amidst 55 acres of forest, the place is an absolute treat for the eyes and the soul with beautifully designed sitout spaces under the shade of the multitude of trees.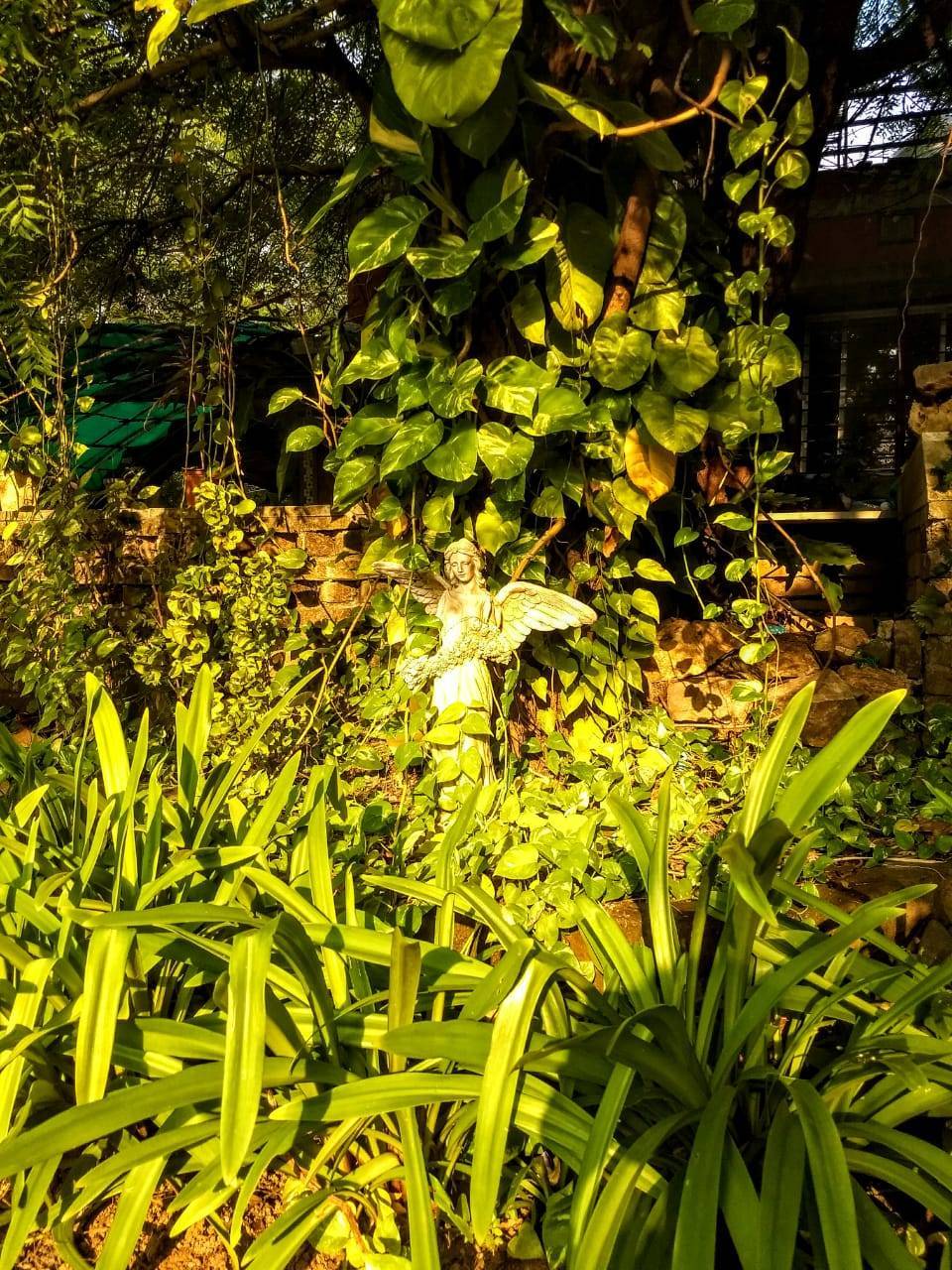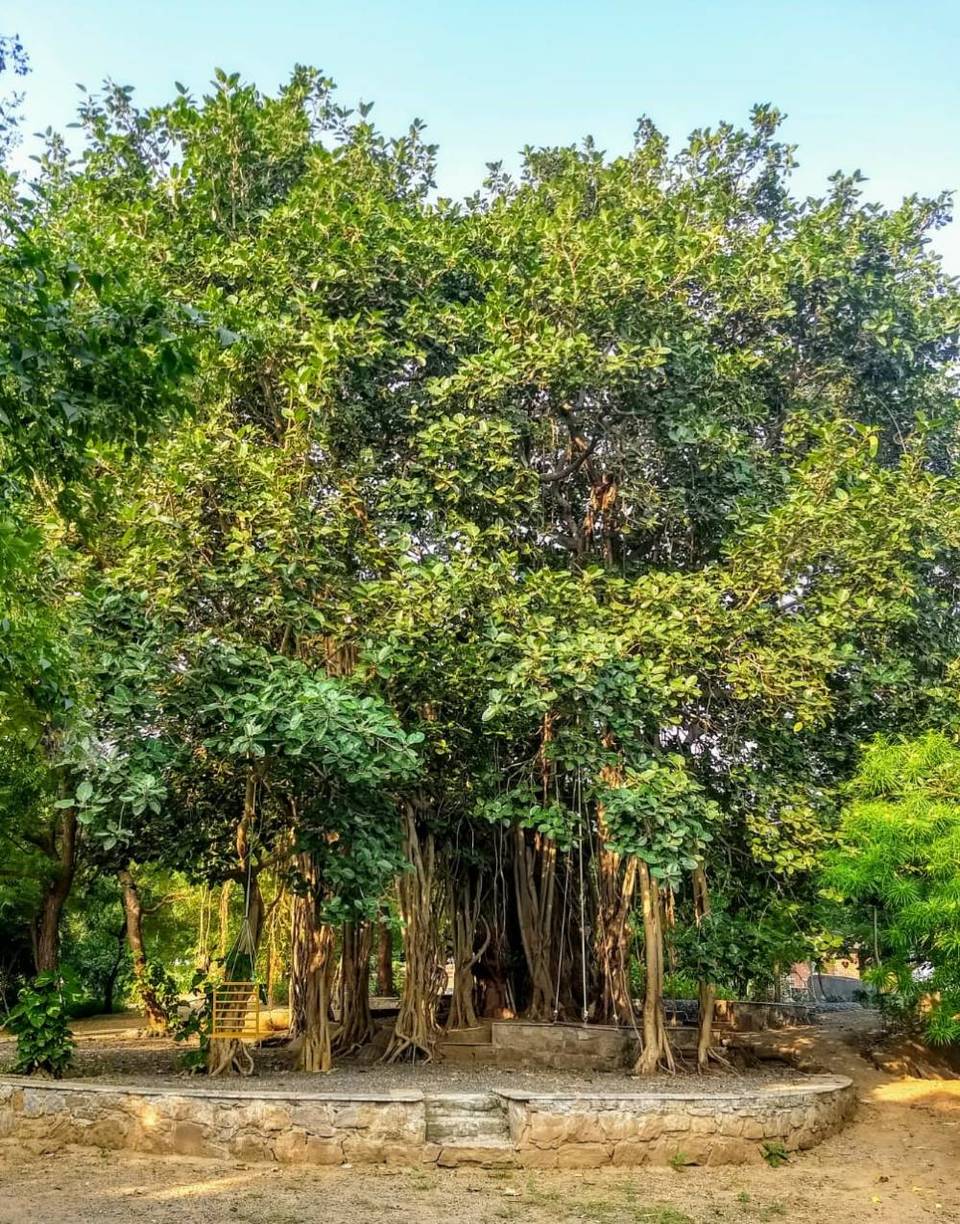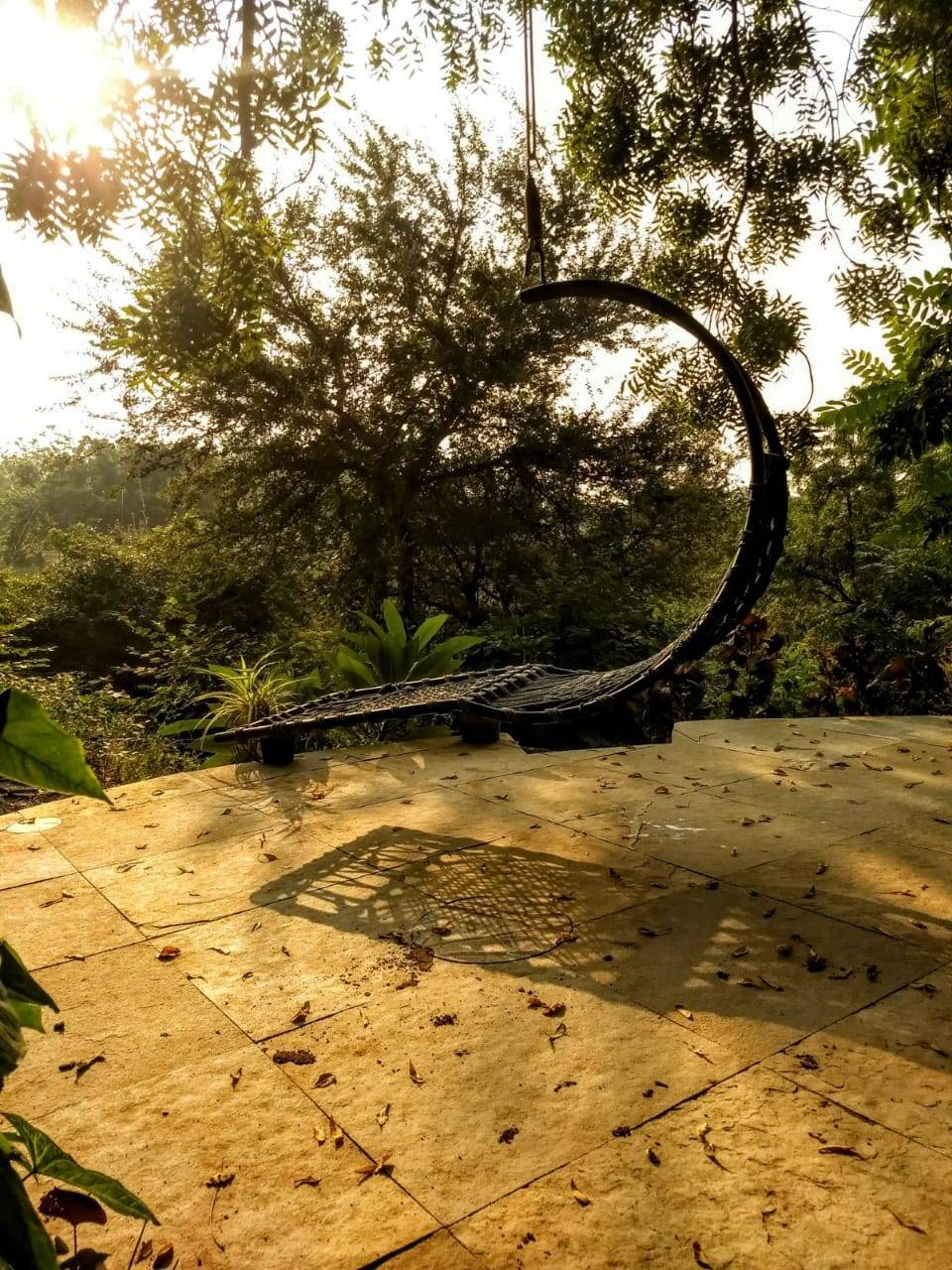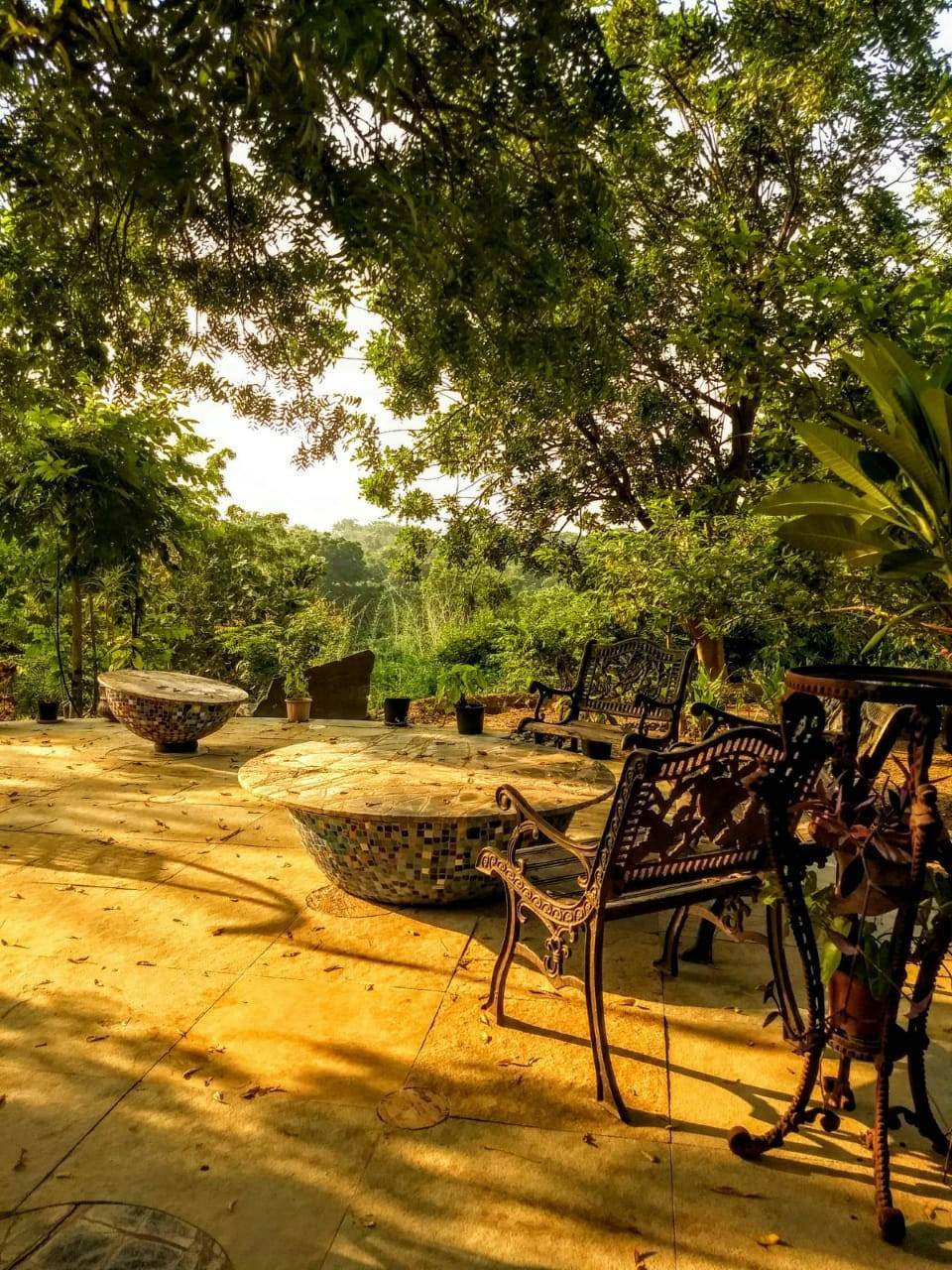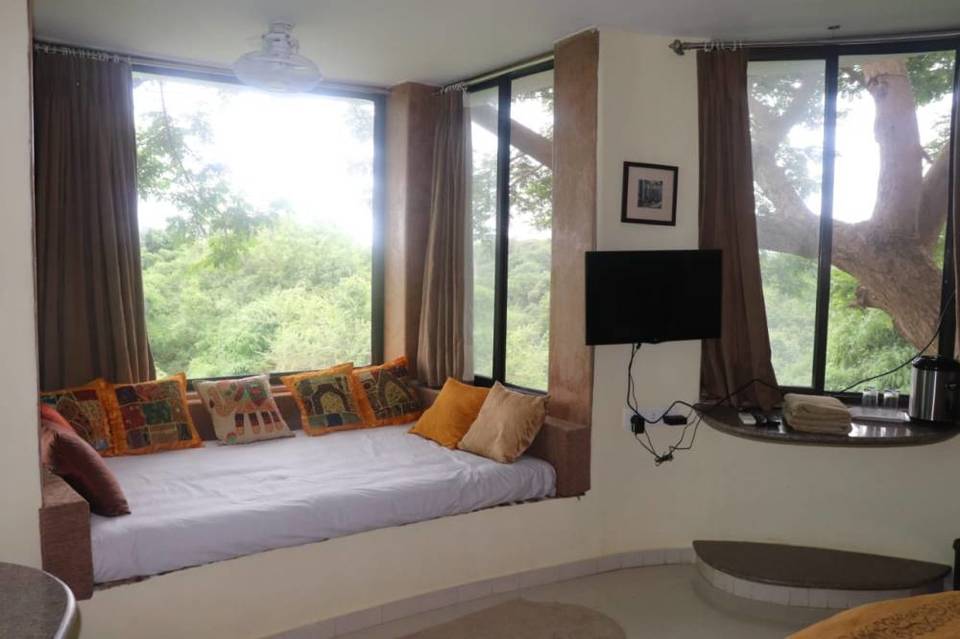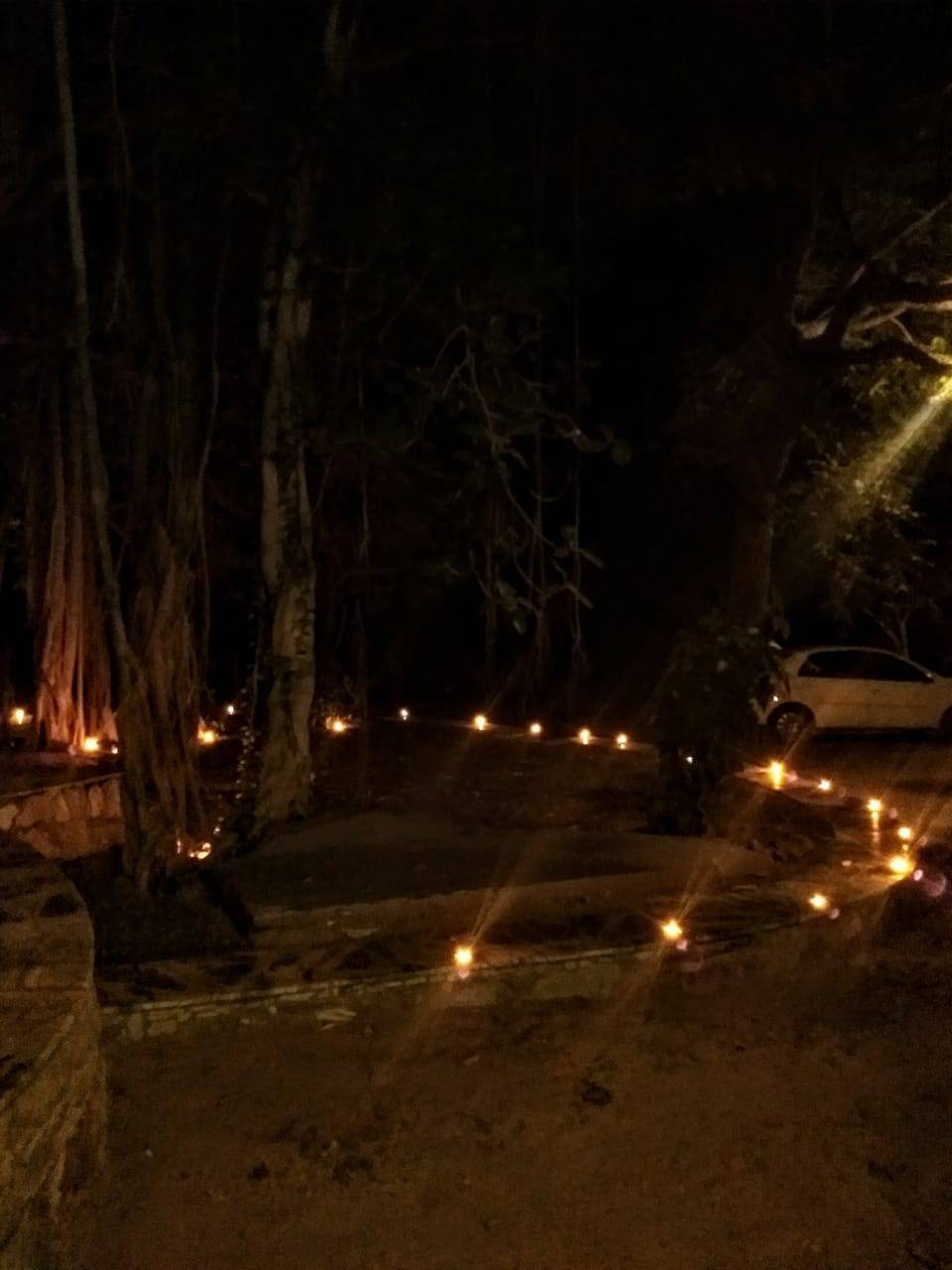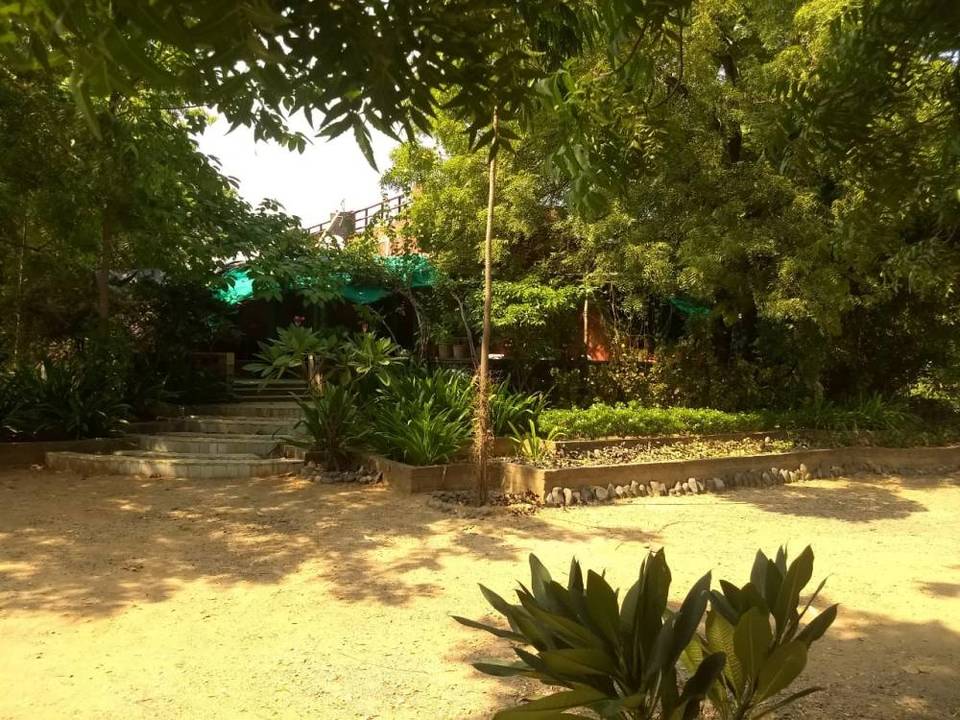 Artists by profession, the couple has created their own creative space - An Art Studio amidst the woods where they put their creativity at work on larger than life sculptures.
The patience, eye for detail and power of visualization that they possess is evident from the way over 15 years they have transformed an arid forest into a piece of heaven......painstakingly working on planting trees, resurrecting an almost dead Banyan tree, stepping into the shoes of a welder, an electrician, a plumber as needed. As you chat you cannot help yourself from not noticing a sense of peace & contentment in them and their stories of embracing the road less travelled fill you with a sense of awe.
This is a MUST VISIT place for all those who seek to be amidst nature to breathe in the fresh air, for a change listen to a lot of noise but not the typical mechanical urban kinds.....but of nature and experience the joy of being at peace with ourselves with the only agendas on hand being.....dozing off on one of the many unique hammocks and swings hung from the branches of the trees, going for long walks in the woods or by the river side, reading your favourite book under the shade of the banyan tree or simply doing nothing.
Getting there :
60 kms from Vadodara on Dabhoi side, it takes just an hour and a half's journey to this place which will leave you feeling nothing short of rejuvenated.
Best time to visit?
I feel any time is a good time to be at Reva. Month of May could be hot thus not giving you as much opportunity to be in the outdoors as you would like to.
Things to do:
If simply relaxing in this peaceful haven isn't enough.....you have a few more things to do.....
An art workshop with the host in his Art studio
Go for a short hike in the forest
Put your camera lenses to work as you capture the beautiful birds around in your frames
Play traditional long forgotten games with your friends that ignite a sense of nostalgia
Or simply dunk yourself in a little swimming pool in the middle of the forest
But more than anything .... If you are in search of a place to experience the joy of being with yourself....this certainly is THE place to be.
For more details visit http://www.thereva.com to get in touch with the warm hosts of this lovely homestay.
First published on mytraveldoodles.wordpress.com