It is good to be thankful for what you have in life and what you have accomplished. But open your eyes to the larger picture.
Birth is your beginning. It is a window to the chance of a lifetime, the chance to fulfill your unique mission.
Still, it is much more than an occasion to receive gifts,something special happens on your birthday each year and There is no better way to celebrate a birthday than to hit the roads with your beasts.
Spending your birthday riding a puny vehicle?
try it.DON'T EVEN GIVE A SECOND THOUGHT.
So instead of waiting for surprises from my friends I took the opportunity to surprise them with a 126km bike trip from MYSURU to OOTY. Yes the distance might seem less to all the pro bikers out there but every km of this trip was worth the decision.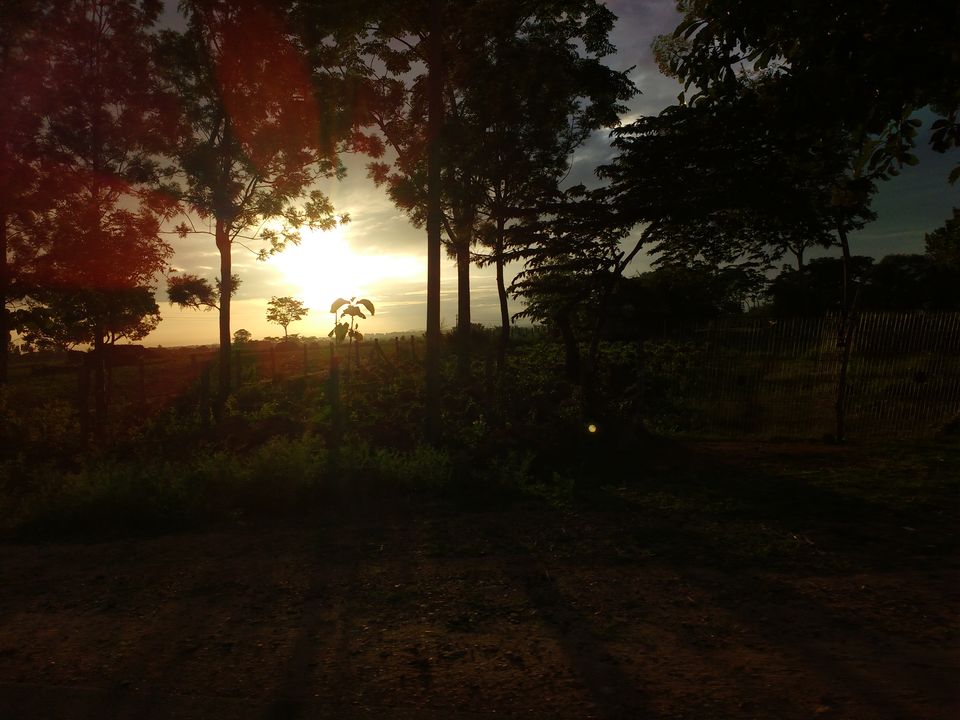 We set out at 5 am from Mysuru via NH766 and within an hour we were kissed by the orange hued rays of the sunrise. It was the first moment of the day and it was a mood changer as it just refreshed the eyes that was full of worries about life to an agile sun chaser.
Up to now the sky was postcard perfect, but it was changing as we moved on. The beautiful cocktail orange-shade was beginning to darken into gravel-grey.Large pillows of cloud were cruising towards us, blotting out the old colour of the sun.I heard a tapping on my helmet and then it became a pitter-patter. And we had to take shelter.
'The sun enables life. The rain grants it safe passage'.
Eventually the drops faded into a musical chime and as we moved on the sun came out again, casting slanted beams of light across the hills.
Moving forward we reached Bandipur Tiger Reserve.The forest area partly in Karnataka and partly in Tamil Nadu known as Madumalai Reserve.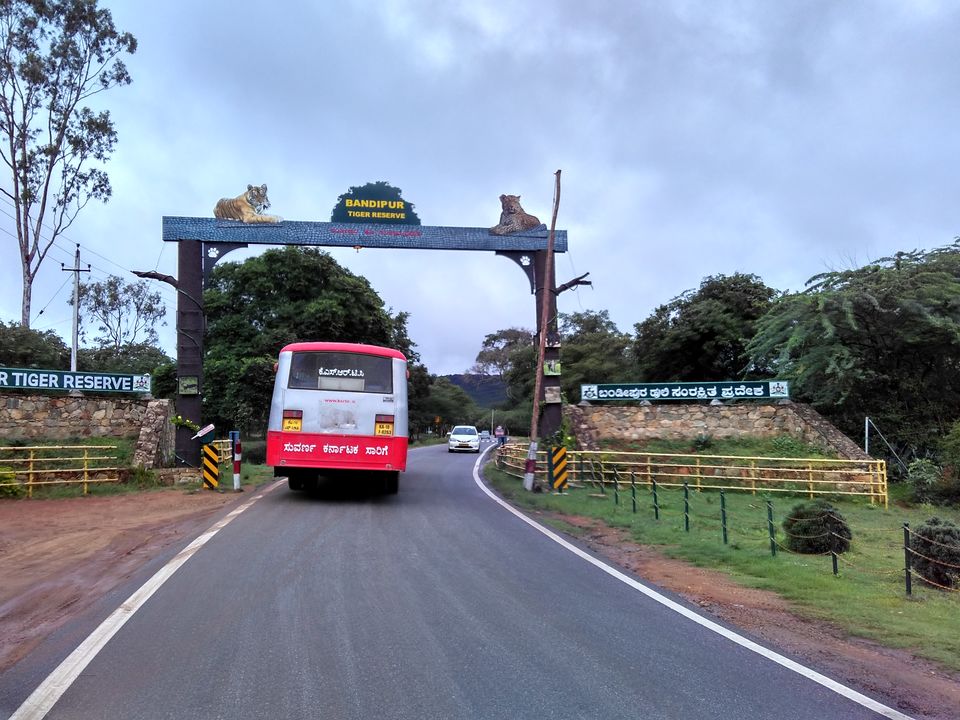 There is something about nature and a forest that can't be broadcasted over the internet . It's the smell. There are some very interesting smells that come from nature. The damp earth combined with old fallen leaves. This earthy smell has an instinctive calming effect. The first thing I did was i took a deep breath of the fresh air out there. This smell is one of the main things that is so relaxing about nature. This is the thing that can refresh the soul.
Every sprawling tree we passed reminded me of a watchful guardian, a silent sentinel of the groves. We were venturing deeper into the tangled heart of this primeval forest.The further we went, the more mystical and spellbinding it became.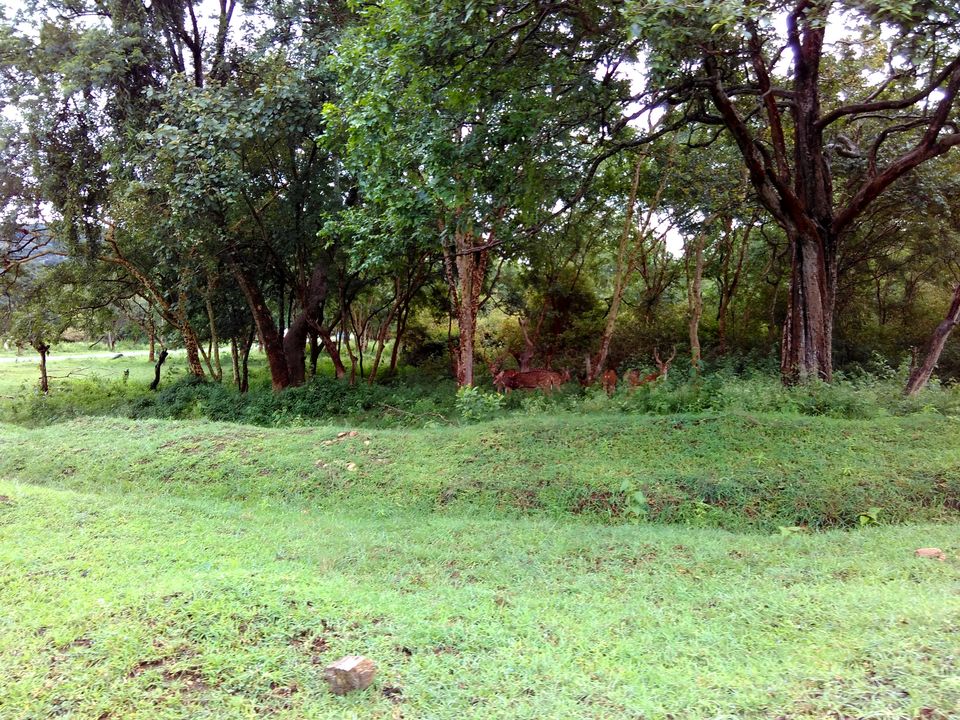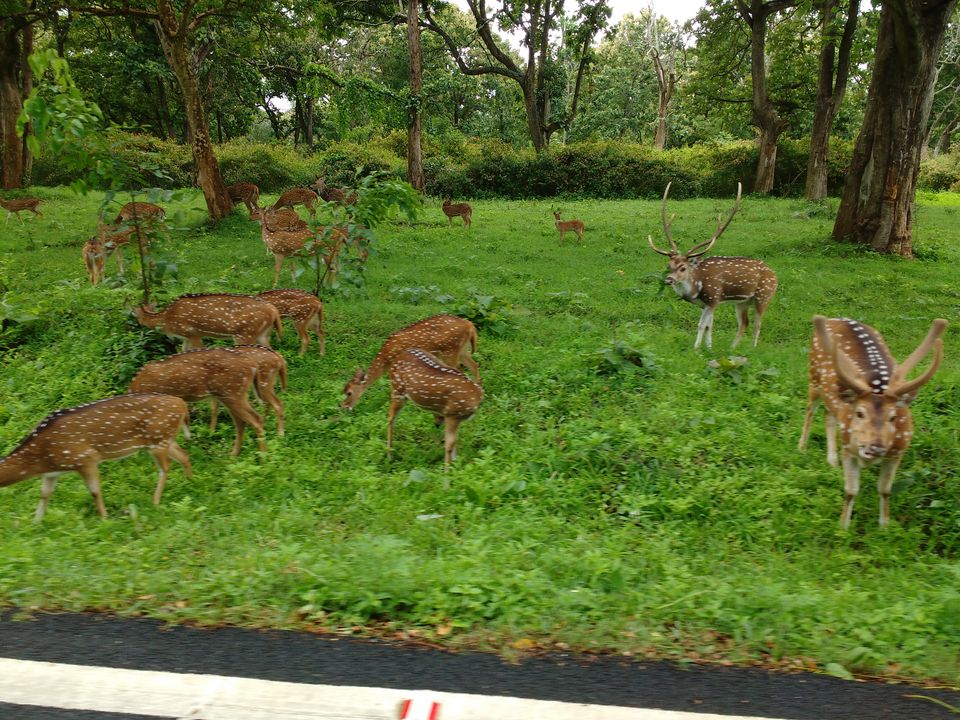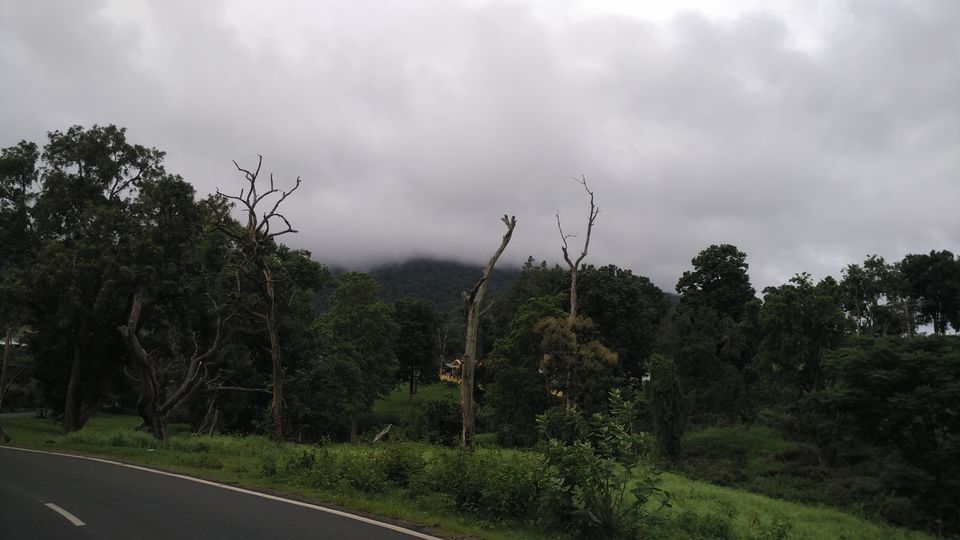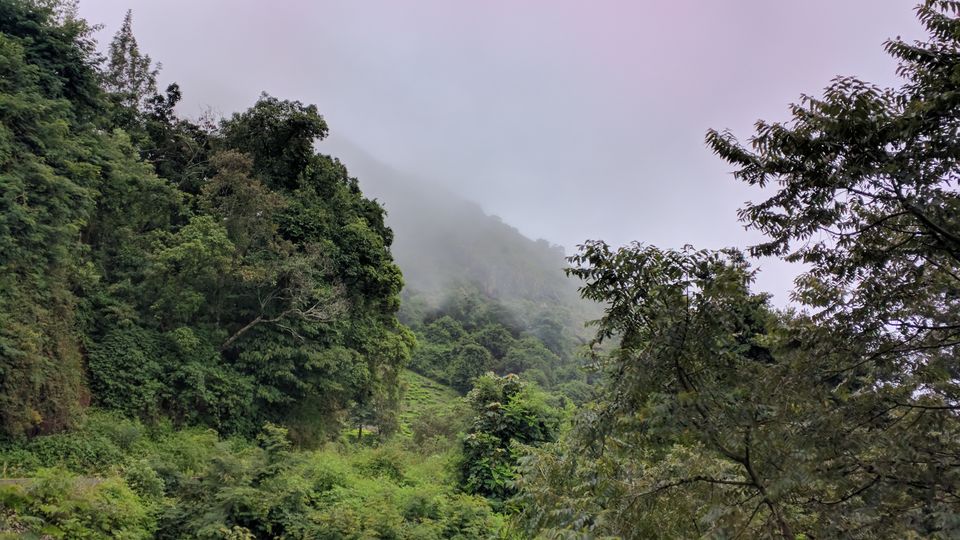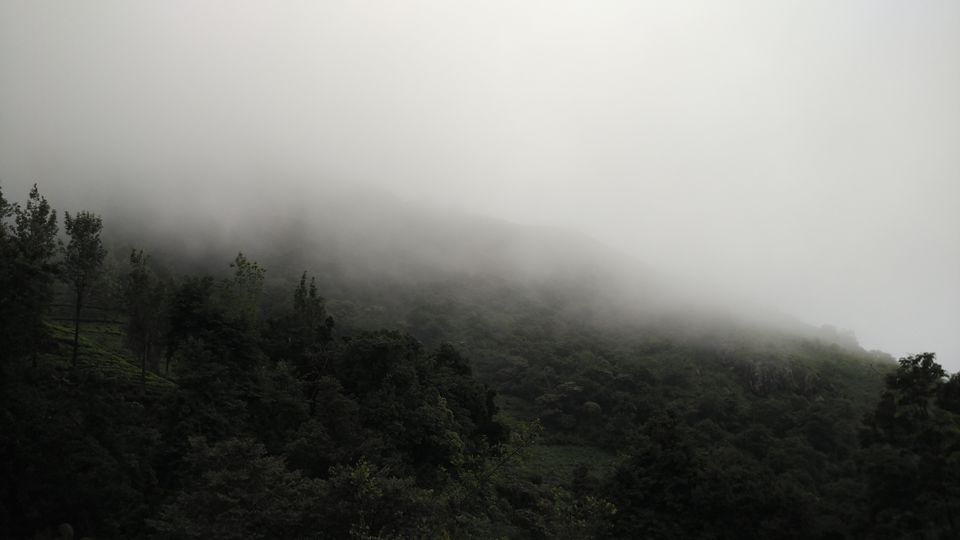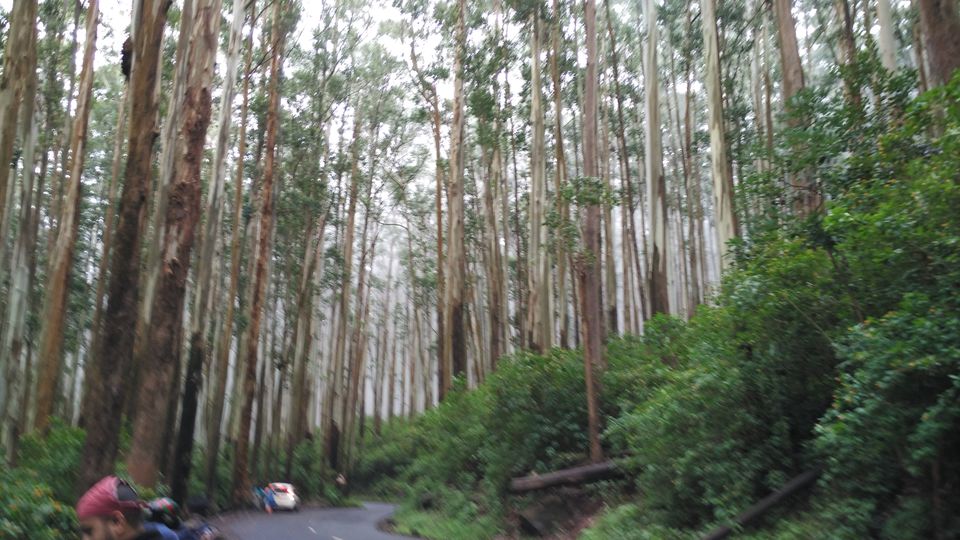 Travelling through the multitude of teak & eucalyptus trees on the road to Ooty . We stopped at a small lay-by & took 5 minute walk to the Needle Rock Viewpoint. From here you get a 360 degree view, & great aerial view of the mountains with lush green forest.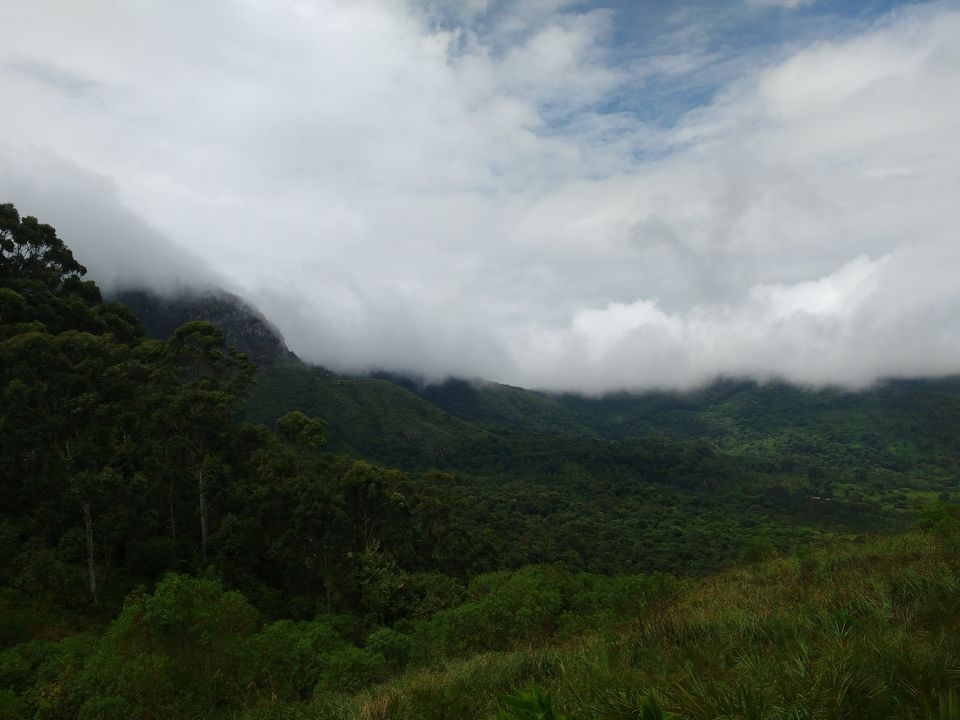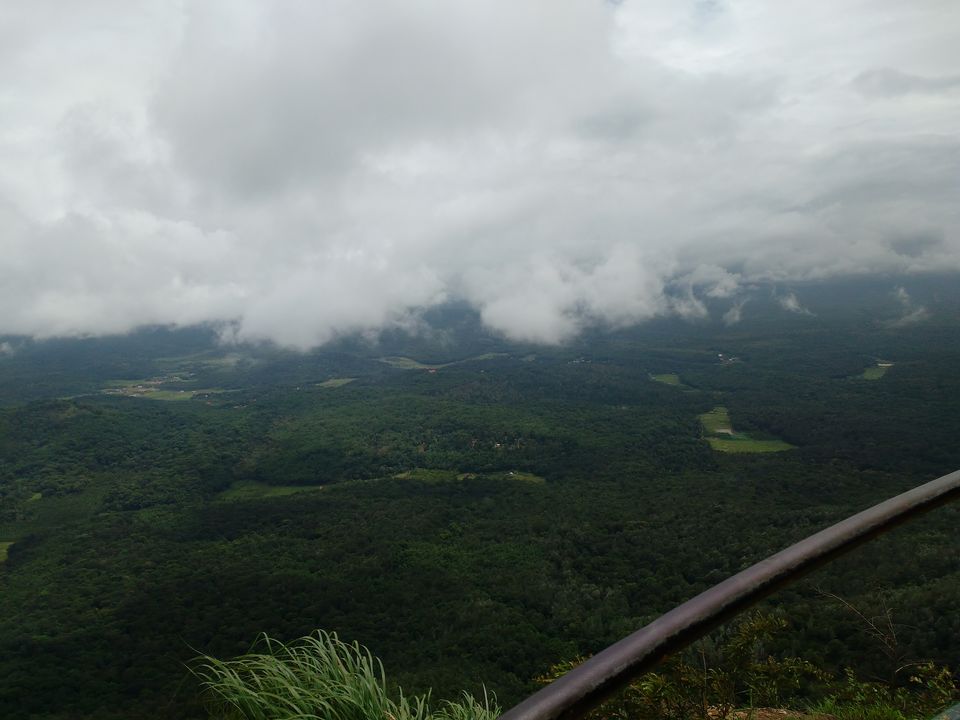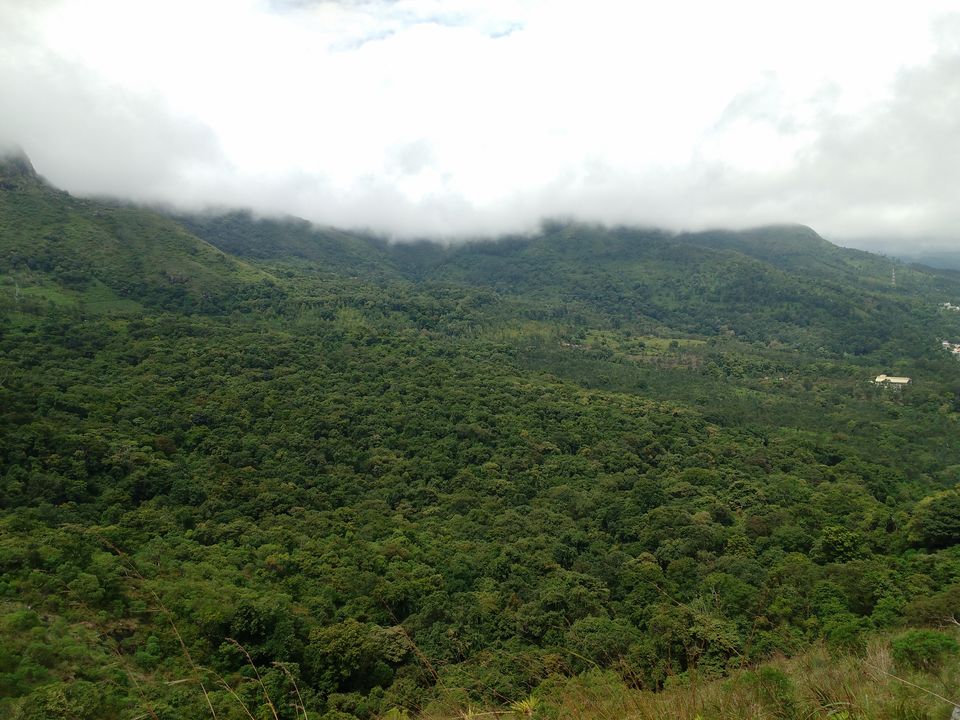 Moving on we reached Ooty through NH67 stopping at multiple destinations like the Shooting Point,Ooty Lake and driving for about 6 hrs as we stopped at every lay by to grasp the picturesque that was being offered to us.
We took rest for the later half of the day and explored the local markets around our stay.
On Day 2 morning we set out for our last destination i.e the highest peak of the Nilgiri Hills, Doddabetta Peak.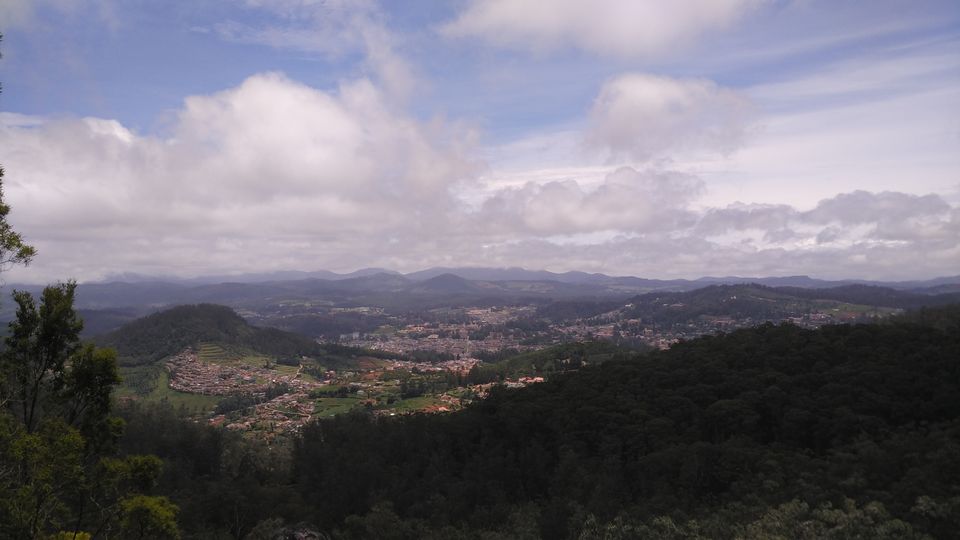 Now it was time to head back and we took the short-cut branch off the Gudalur ghat at Theppakadu in Mudumalai. It saved us apporx. 30 km from the standard route. But little did we know about this route. Couple of minutes later I could see some sign-boards of caution like "drive slowly", "accident zone", "Hair pin bends ahead" and "Steep curve ahead". Then finally a big board read "36/36 hair pin bends" with a steep slope of 45 degrees.First couple of hair pin bends were just like any other normal ones which I had seen lots but then when the third one was passed, I could feel some fear within myself.By this time we had crossed another couple of hair pin bends and the board now read 31/36. My bike's engine was roaring now toggling between first and second gears, but I could not be any nice to my bike because of the situation we were in now. The brake shoe were hot and couldn't hold on the decelration. The left hair pin bends were really scary only because they were so steep that you could not see if any vehicle is coming from the other side. But the vehicles on the ascent were really helpful. When they noticed downcoming vehicles, they used to stop until we completely cross the hair pin bend. Guess usually thats one of the nice highway disciplines among vehicles when driving on such difficult roads which is seldom missing in our cities.When the board read 18/36, there was a bit of relief since we had passed halfway now.Finally the boards started to look less dreadful when the reading came down to single digits Then once we saw the board which read 1/36, we gave a sigh of relief and stopped by to let the engine and brake shoe cool down.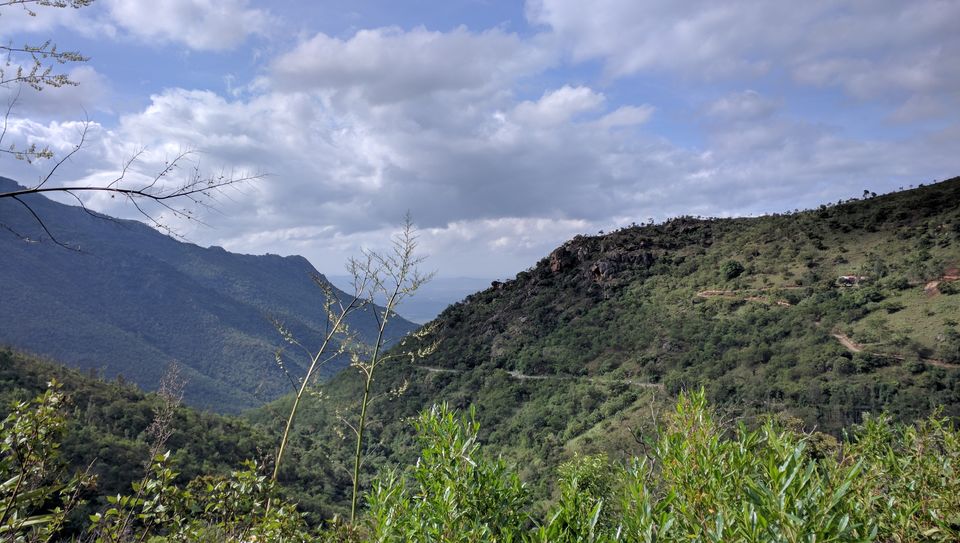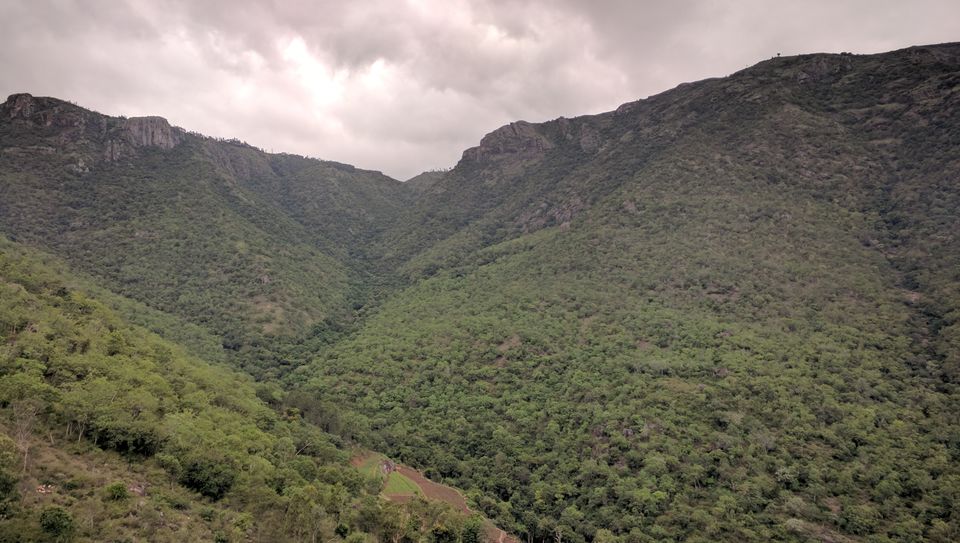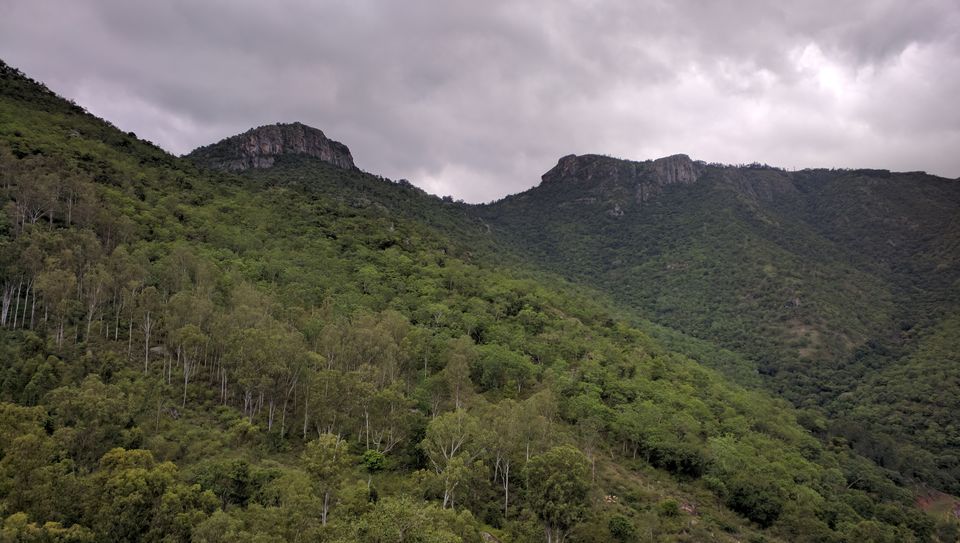 From there on we crossed back the Mudumulai and Bandipur forest way back to Mysuru.
"To travel is to take a journey into yourself."
This trip was an amazingly underrated investment I made in myself. I gave myself the opportunity to disconnect myself from normal Birthday celebration I was enjoying at the comfort of a bottle of Beer. And this trip with friends created memories for lifetime and an experience which increased my resourcefulness.
If there was one piece of advice I have for people today to experience a birthday different from your regular self, it is to travel on your Birthday. I don't mean taking vacations or going on pre-planning trips, I mean making the journey out to somewhere you've never gone before with an open schedule, to let life show you what celebration was waiting for you that you couldn't have even imagined before.