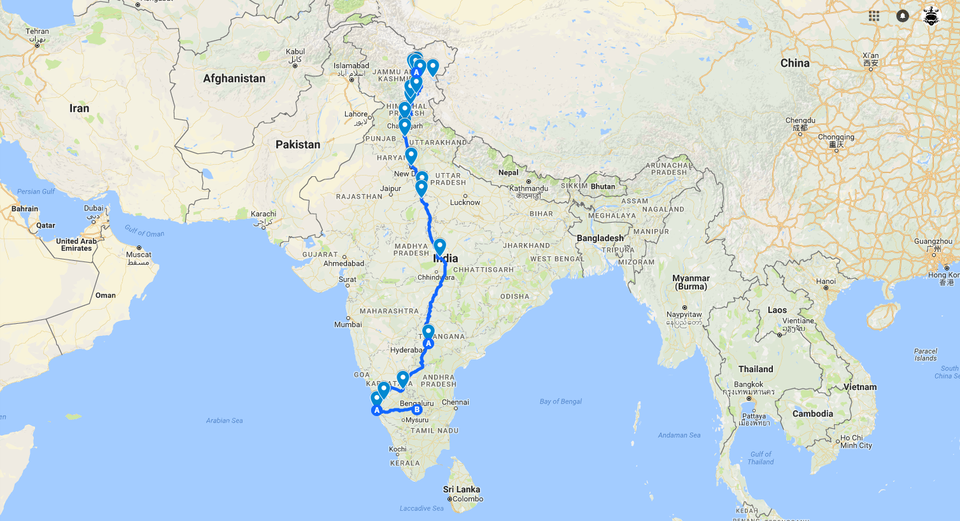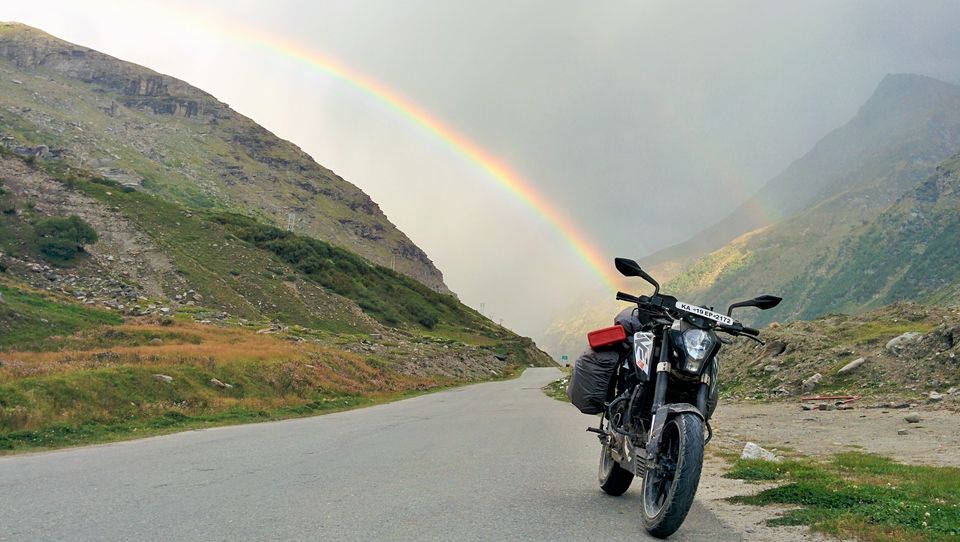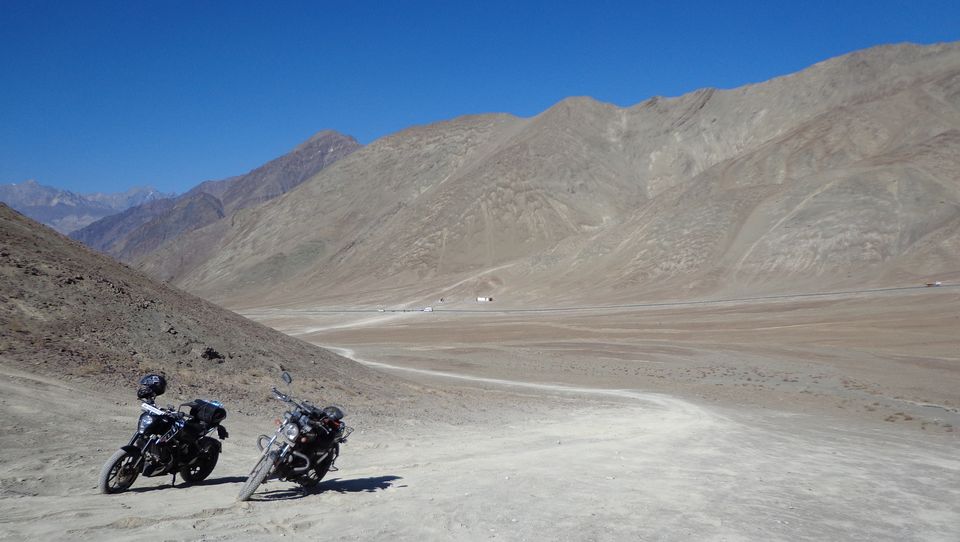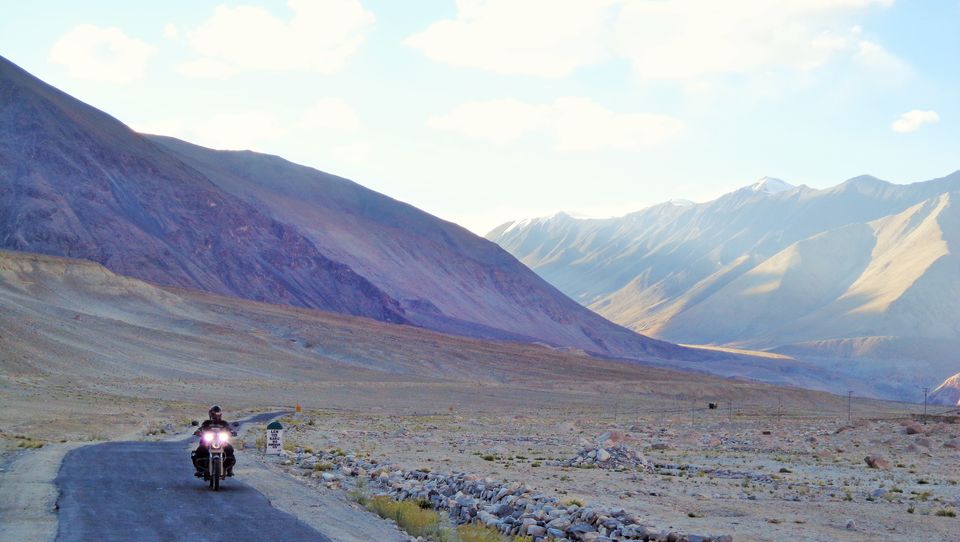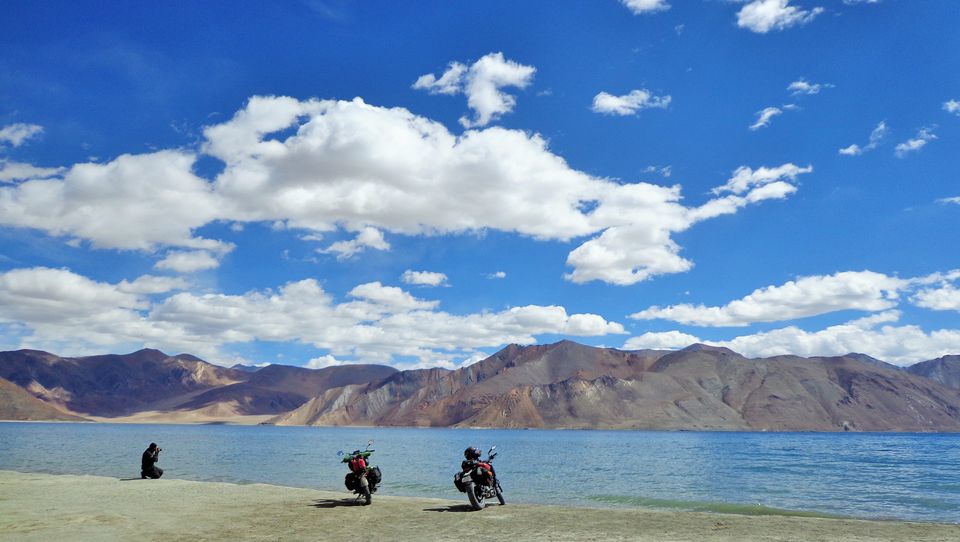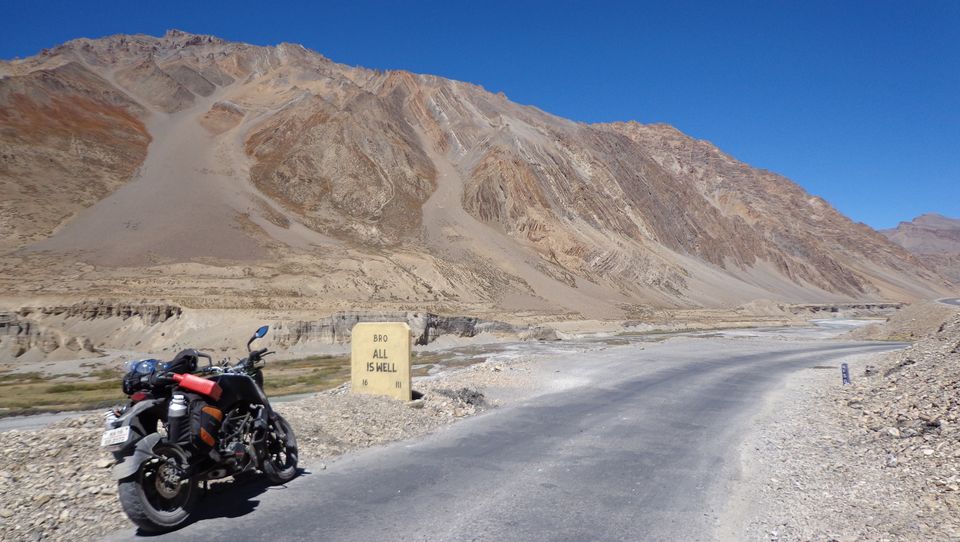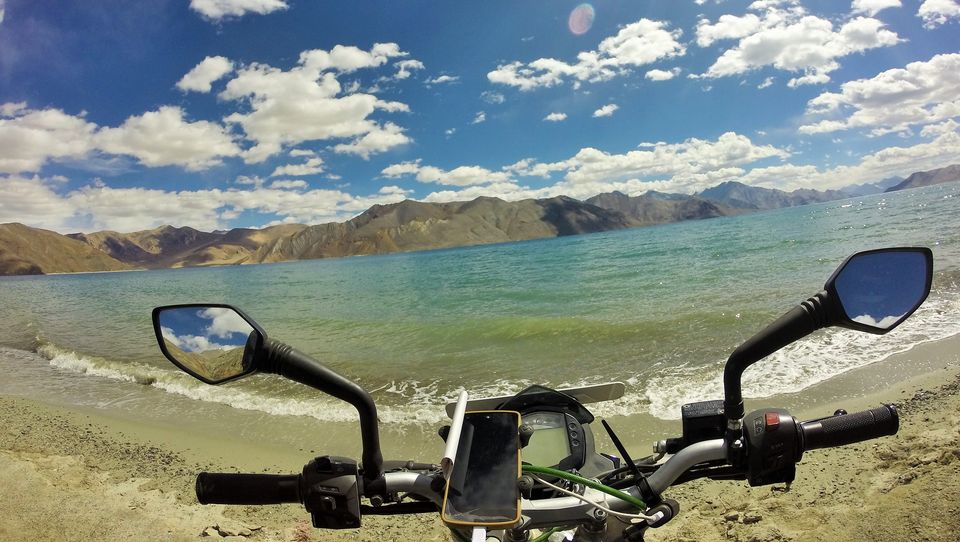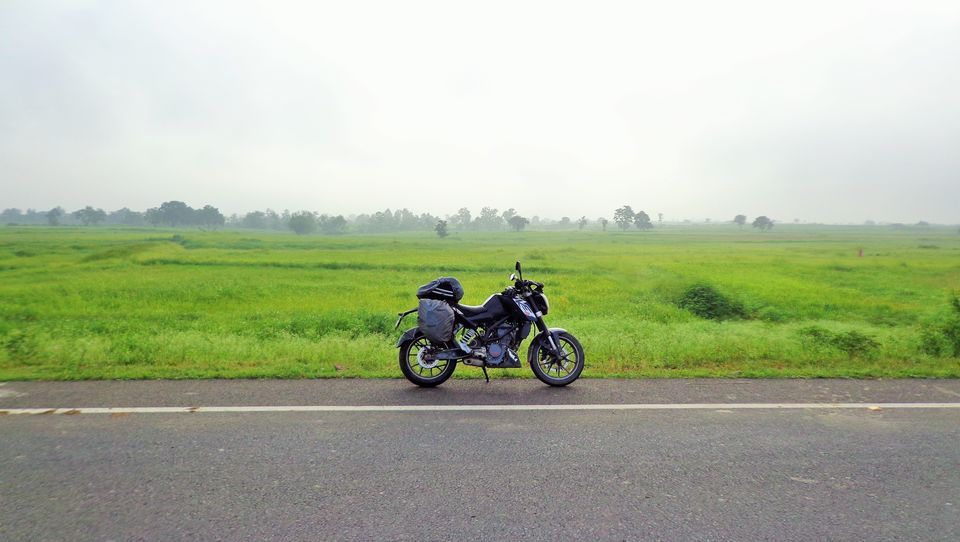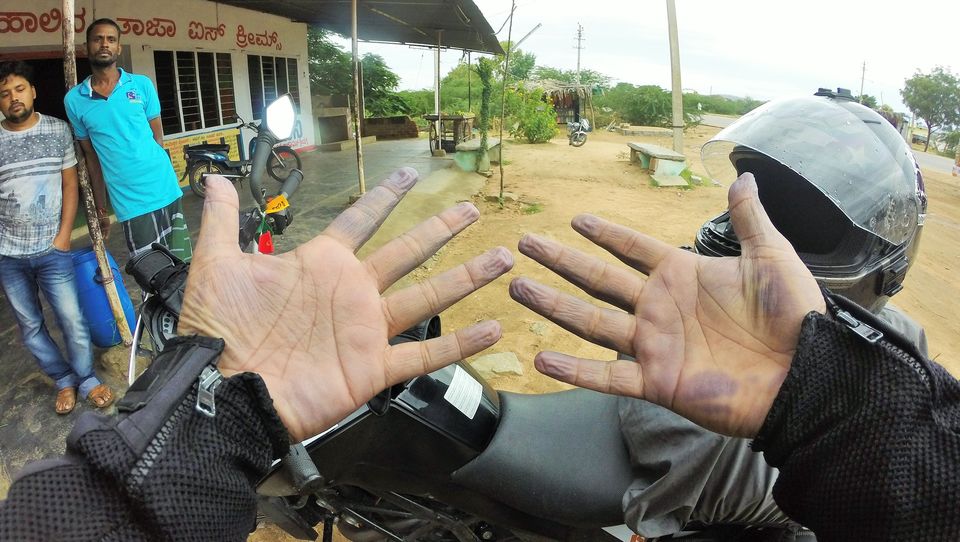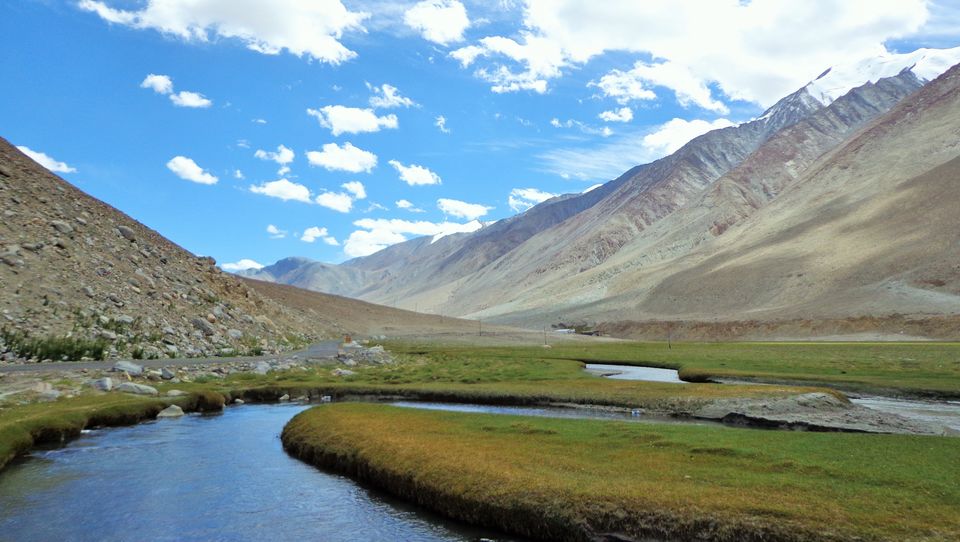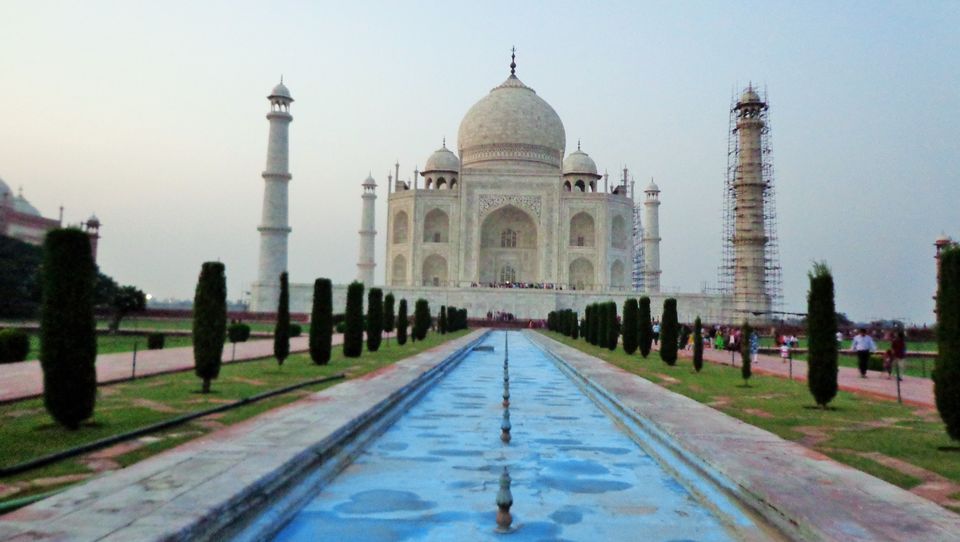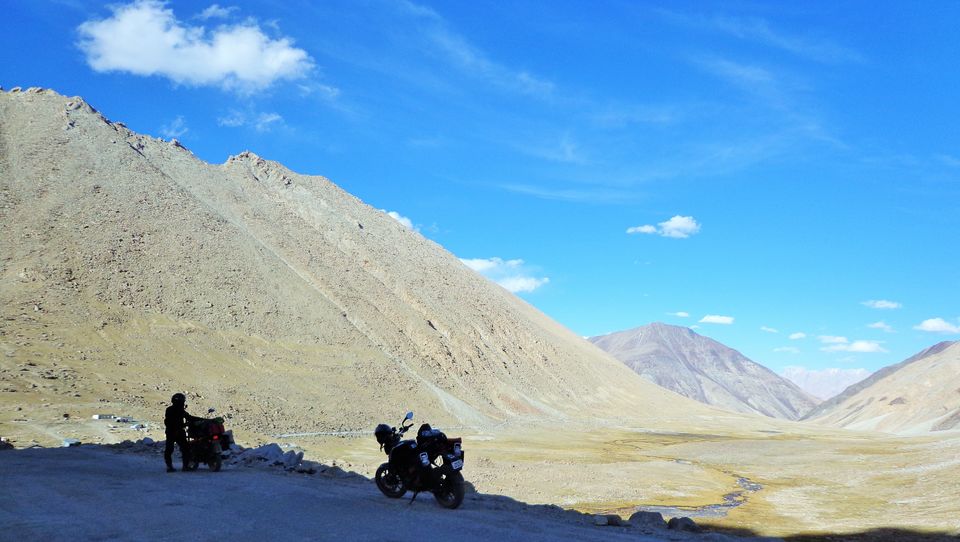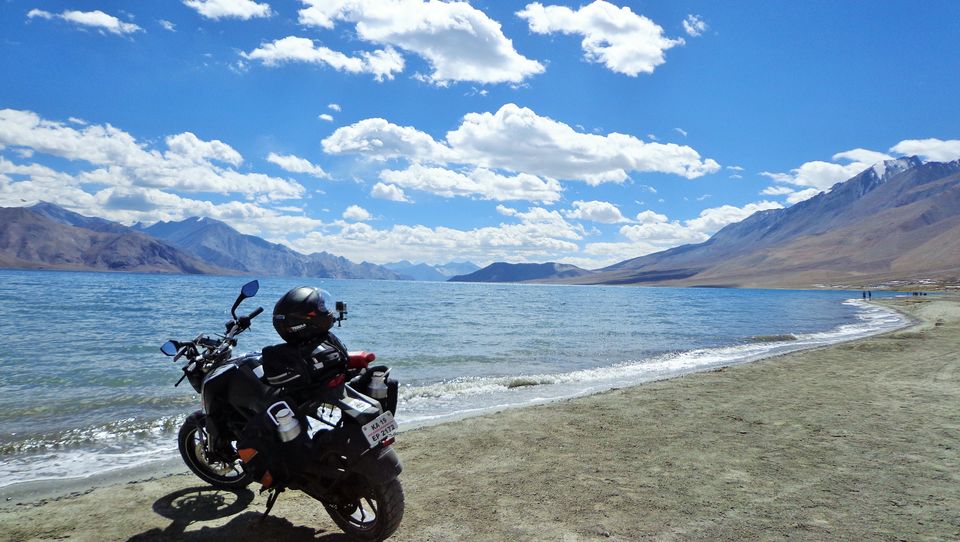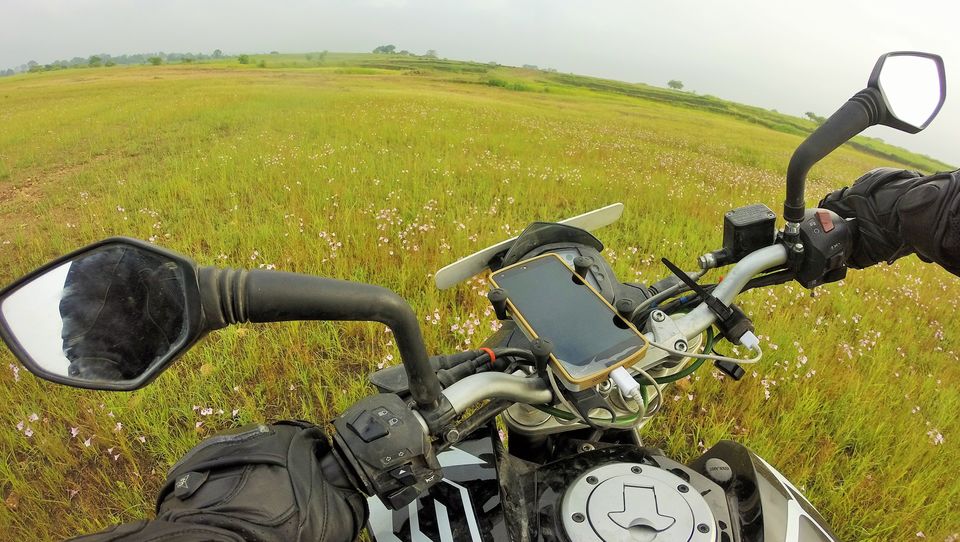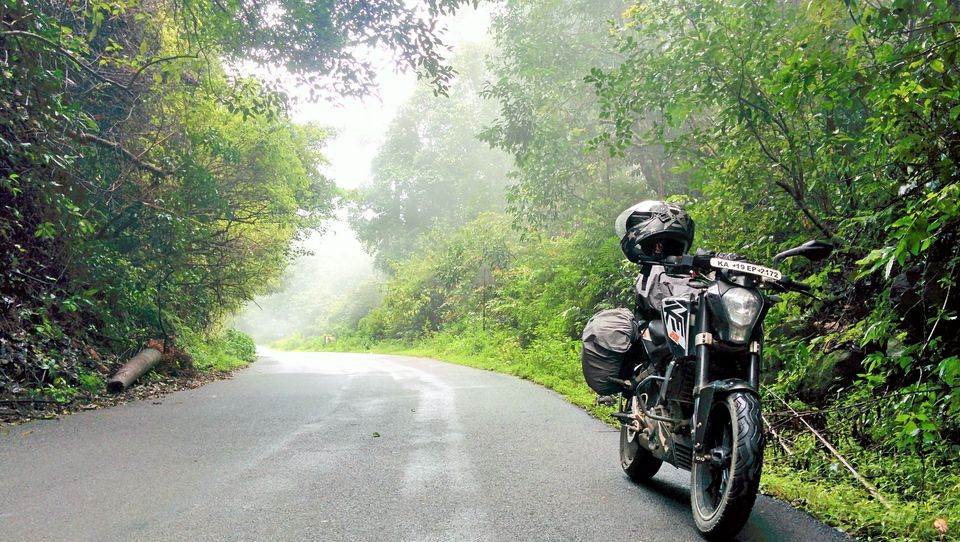 The great mountain calling adventure to the Himalayas completed successfully! Covered about 5340kms in 23 days ride started from Chandigarh to all the way upto Leh and back until bangalore! Used to be my dream ride until last week. I am not sure what I am feeling about the complete ride but feels like I am a different person now from the day I set out for the ride. So many things I learnt on the way, so many places I saw and so many people met on the road. Not very good at expressing what I feel about the ride but this one ride is going to be special for many reasons. My vocabulary is limited to describe the beauty of Himalayas , one must visit to experience it first hand. Finally it's worth it to avoid watching any videos related to Leh - Ladakh because I wanted to see it for myself without any spoilers. Riding all the way back from Manali solo is one of the different but amazing experience of a lifetime.
I have so many people to thank for this amazing ride. I am not sure if I am worth it but I feel so privileged to be around with such people who wish well for me and helped me with so many stuff which I needed for the ride. The list is so big that I couldn't put them all in one post! Love you all guys!
Day 1 :Flight to Chandigarh - Chandigarh to Bhilaspur
Day 2 :Bhilaspur to Manali
Day 3 :Manali to Jispa
Day 4 :Jispa to Rumtse
Day 5 :Rumtse to Leh
Day 6 :Buffer day, down with AMS, Rest
Day 7 :More rest, fixing Bike.
Day 8 :Leh to Magnetic Hill, Hall of Fame, failed attempts to Khardungla,Chuchote
Day 9 :Leh to Khardungla top to Pangong Tso
Day 10:Pangong Tso to Leh
Day 11:Leh to Upshi
Day 12:Upshi to Sarchu
Day 13:Sarchu to Manali
Day 14:Manali to New Delhi to Ambala
Day 15:Ambala to Agra, Tajmahal
Day 16:Agra to Narsingpur
Day 17:Narsingpur to Hyderabad
Day 18:Day out in Hyderabad, catch up with old friends, Biryani and Bike Service
Day 19:Hyderabad to Challakere
Day 20:Challakere to Theerthahalli to Mangalore
Day 21:Chill at home, sea food and meet friends
Day 22:Full bike service and Rest
Day 23:Final lap - Mangalore to Bangalore
Play list of day to day video logs : https://www.youtube.com/playlist?list=PL5iyjRuGJgivxhGxEadtXtC6AjR_10z0H
As for now this is the first of the many rides to the Himalayas!