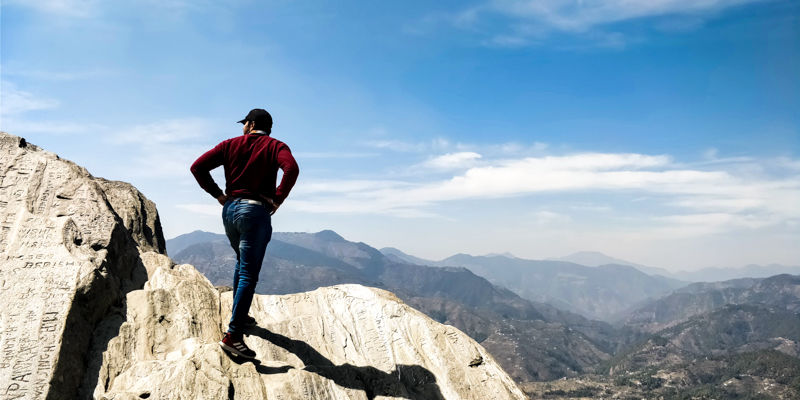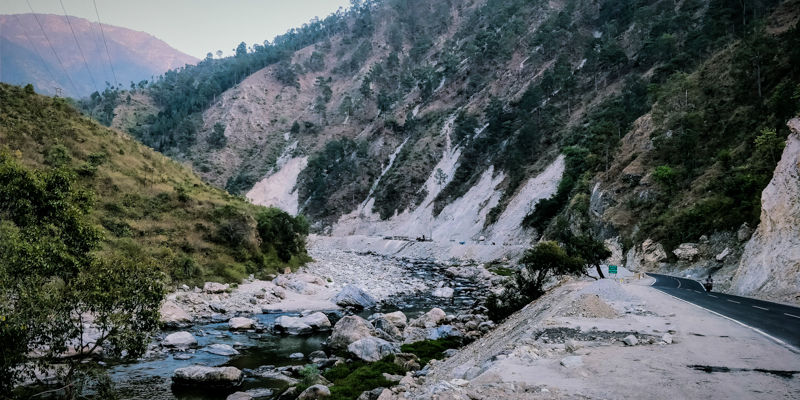 I decided to go-to Uttarakhand out of nowhere feeding the fuel tank aiming to hit Kasaar Devi by night. Halted at Nainital for a quick break just to hit the roads again. And here is what I realized while capturing this. Let the roads guide you. The never ending ROAD.
So excited, so mersmarised yet so calm. The mountains, roads and nature calls you. Can you hear those voices? I can. I can here it saying back,"Yes, I am here." When you are there in open, scream and scream more just to hear all of it back. That's where you will discover it all.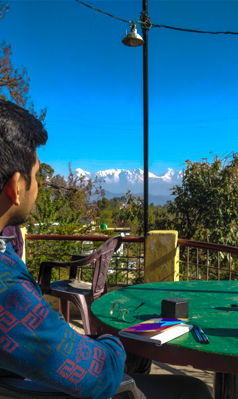 Waiting to visit Kasaar Devi Temple while looking forward for a perfect views of Himalayas.
*Swami Vivekanand meditated here in 1890's.
*This temple falls under Van Allen Belt and the region has enormous geomagnetic field. Only two places has similar field, Machu Picchu and Stone Henge.
Hippies trail, where Bob Dylan, Cat Stevens and Nehru vacationed. Yes, Bob Dyan and others came here during hippie movement. This marks the highest point in Binsar beyond where there's only wildlife. A short 3 km trek for the main view of the Himalayas.
The snow capped peaks of Panchachuli- The Himalayas form a perfect backdrop to mystical Crank's Ridge. This view had it all. German philosopher Ernst Lothar Hoffmann, later known as Lama Anagarika Govinda, who was the first European to be ordained a Buddhist monk, also lived here.
Standing here and looking out for it. Be a traveler and just not a tourist. You will see the unseen, you will hear the future, you will find everything yourself. Waiting for it all. This zero point gives a panoramic view of 300 kms of Himalayas. Binsar Wildlife Sanctuary is a must visit.
It was time to get going. Getting lost on my way and reaching Bageshwar was a total bliss seeing the simplicity of life. We capture the memories and not the moment. Moments can only be felt and seen. Just like this where I was wandering in the lap of Mother Earth.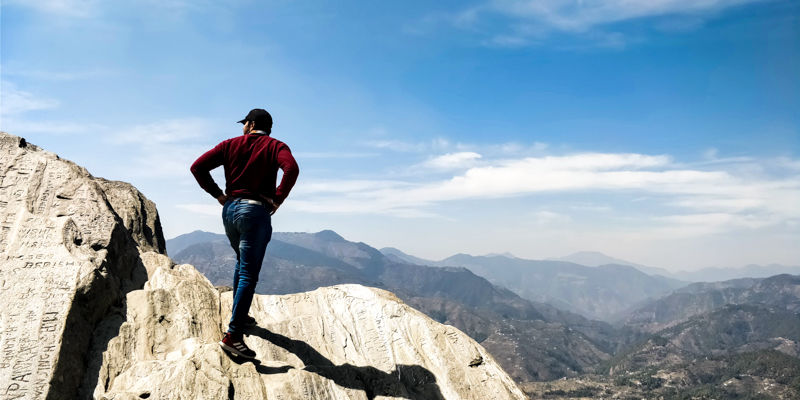 And as I look from here,'I understand the meaning of Beyond.' Beyond here, I see only Love and Peace. I see Life, I feel Energy and most of all, I see Nature. The selfless love that it showers is the love to be in. Let it ignite the force with which I stand here in the lap of nature.
I had to return home the same day. Sitting here I just fell in love with everything, everything that started making sense. From the time when I had no plans of coming here to the time where I was all engulfed in it. It started making sense. Everything started falling in place.
What next? The Sunset, the Moon and a Star. Well. How do we describe such emotions and how do we feel contented? Isn't it all a bliss to be feeling this and seeing the serenity of nature. What do I take from here? And what do I learn from here? Right. Let it guide you. Let it show you.
I found a gem in Mukteshwar. Finding it was not tough. Leaving it behind was the hardest part. It resides in my heart. Its the journey which keeps moving. This journey is beautiful than the destination. As I go back, I spread love to everyone reading this. May you all discover yourself.