We have all seen and talked about coming together for a reason or a cause a lot of times. But you see, the most beautiful sight to watch is, so many faces smiling together looking at something, so many eyes shining bright like a sky full of comets, so many hearts skipping a beat in a moment at the same time, the way it happens in the movies, like Clooney's Eleven watching Bellagian showers. Yeah! It sounds awesome and it feels even greater when you have people around with a same vision of where the beauty of reason lies and you dream of reaching there together.
What every other ride of Gixxer Club Delhi imply is, that there is much more than riding and being passionate with bikes. All those moments when the pointer in your speedometer hits a level up and you feel your body adjusting with the wind, when you feel this is the pace for which your life has become so used to now, when you see objects around passing like a flash and the childhood dream of flying high finally takes the face of reality, you feel you are above ground, you feel you are capable of things greater than just dreaming. And this is when you call yourself a rider, when you say you know your bike well and then you feel you know the way you want to live your life. And trust me the cacophony of bikes raving at the starting point might sound boisterous to the rest, but this is as soothing as a lullaby to those who know what passion is. And they are the only ones living, the ones riding their bikes, the only ones worth naming GCDians.
Bragging rights reserved (Winks) !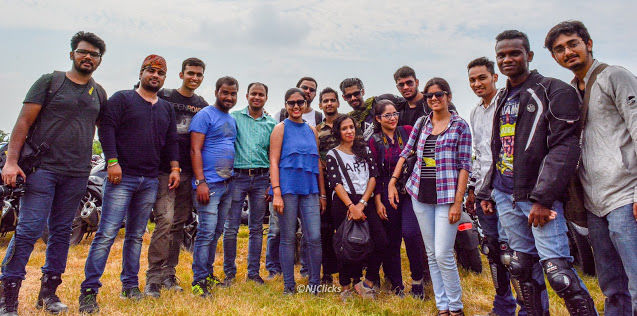 On 2nd October, Gixxer Club Delhi was given the responsibility to represent and lead the riders of Suzuki vehicles in all the zones of Delhi NCR by Suzuki Motorcycles India. So GCD split apart in 6 different zones, with admins and members leading the whole crew of riders from the respective dealers in the concerned zone. This was the very first time that GCD had a flag off at 6 different places at the same time.
All the riders from different zones were to meet at Bikanerwala Noida, from where all the GCD members came together as a crew to ride to Buddha International Circuit for Gixxer Cup 2016 Round 4 in the Asia Road Racing Championship. The enthusiasm was superfluous. And it had to be, we were going to watch the heroes who pave way for the dreams of every rider. The pro-cams took a tour of the stadium finding spots to capture shots from, the riders took their seats.
Every time a race would start, I could see wide eyes staring at the bikes and accessories and styles of every racer. As if a child would stare at shooting silver trains awestruck. No wonder every heart was overwhelmed with the desires and ambitions, that these moments gave them, where they watched their dream bike models and craved hard to being on the race track some day.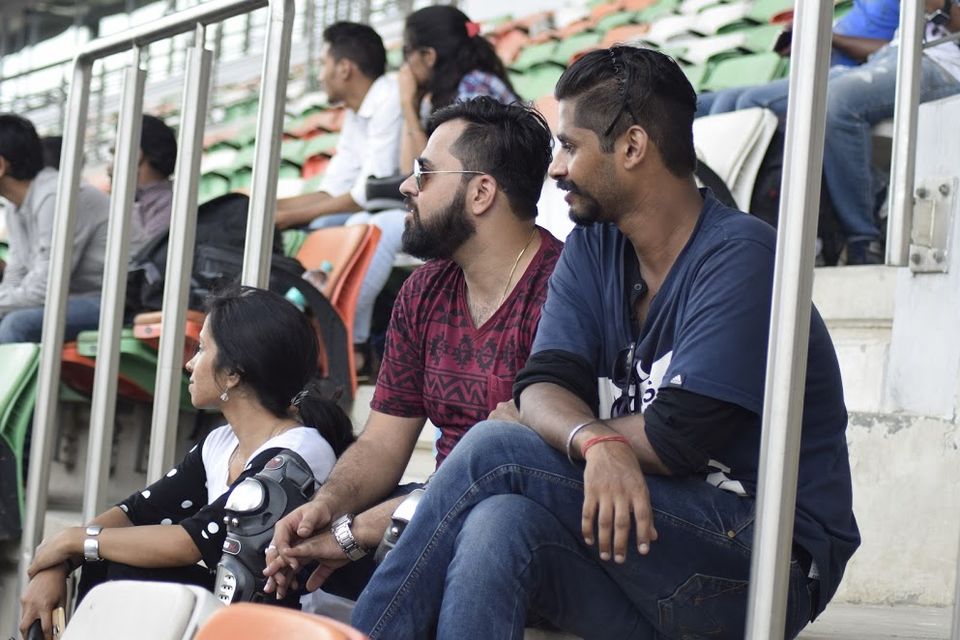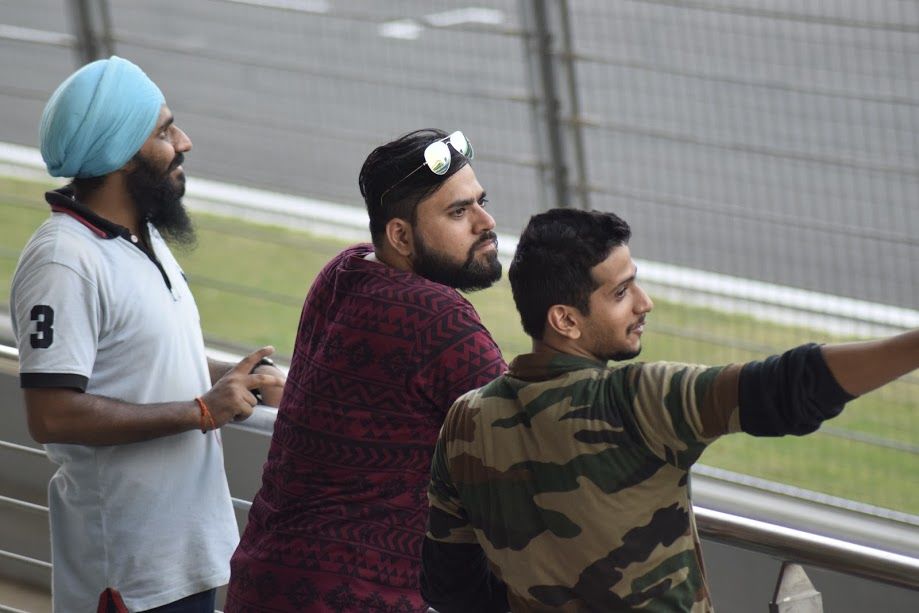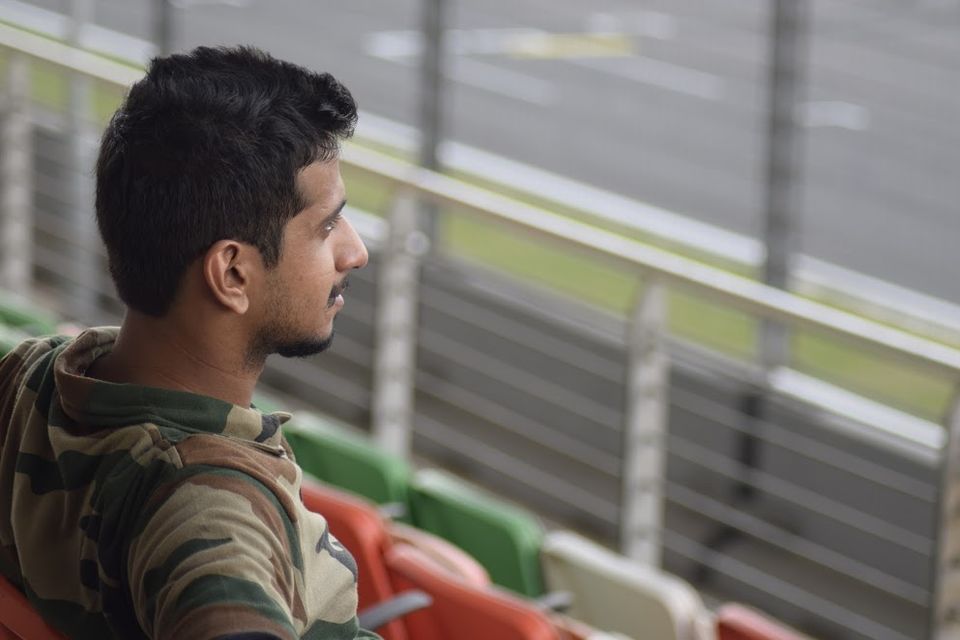 Thanks to all the pause between the races where our pro-cams (Animesh Gulati, Nishit Jain, Yaduraj Jadon, Sandeep) got opportunity to capture these bright eyes, happy faces, lively ambitions and dreamy heads. My eyes also did not skip the moments when our people would bet on a racer and then keep an eye on him until he finishes. They would wait leaning forward, to get a look at the curves expecting their racer to show up, the way they would shout-out as he would flash before our eyes, and when he finishes first, aah, the joy!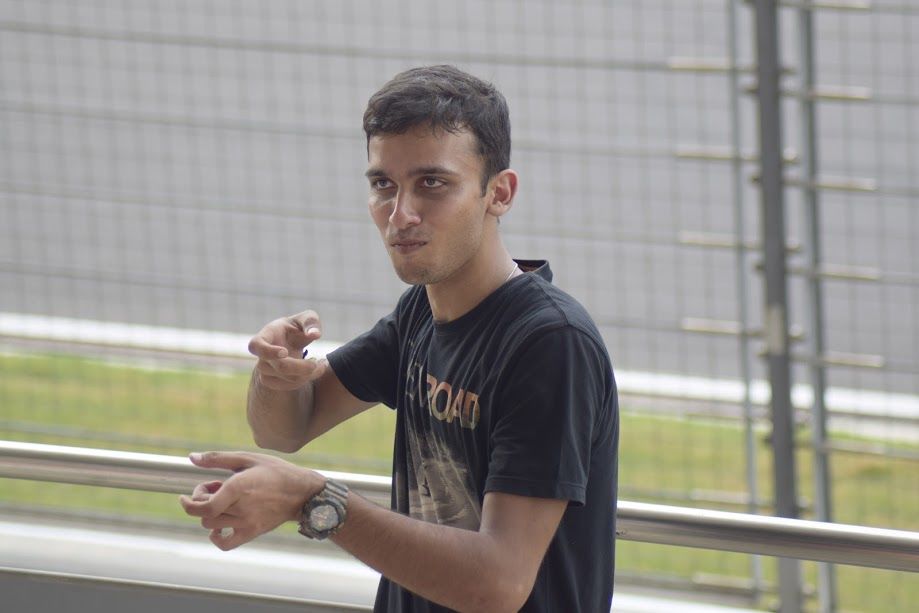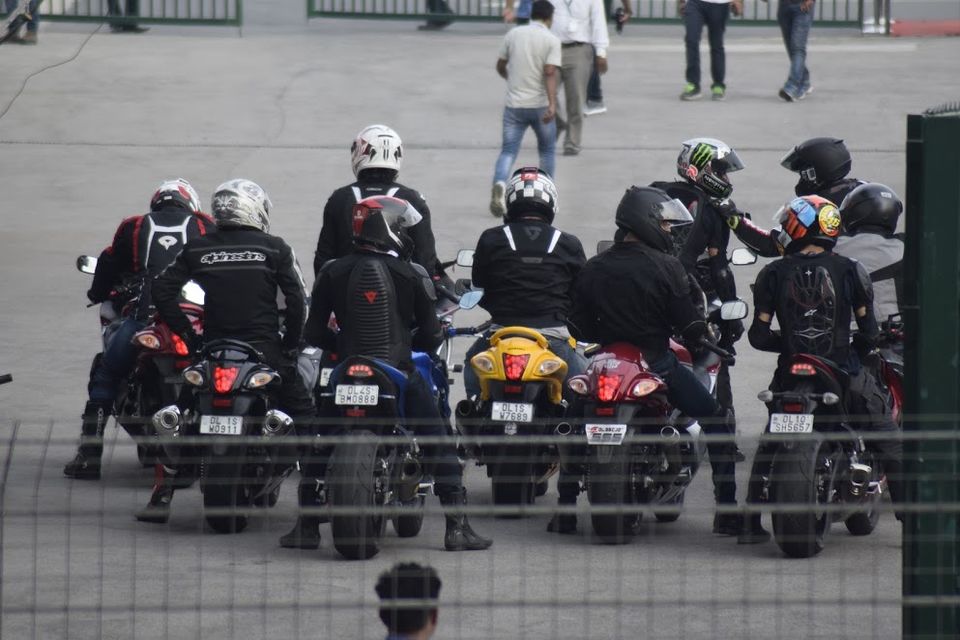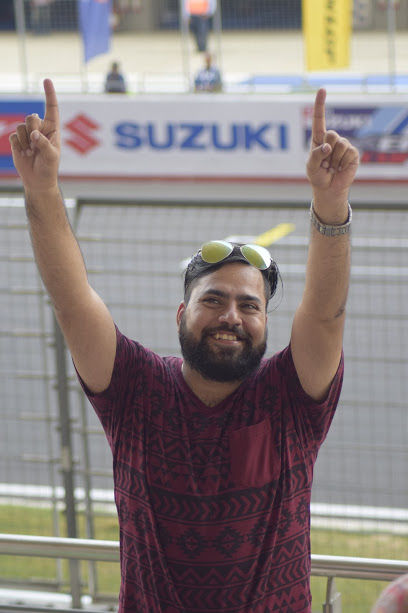 The real zeal took over in the final show of stunts. Six stunt men worked wonders stealing hearts and our pro-cams got the best shots in the moment. The energy was so infectious, that it became hard for our Scout Samman Bansal, to keep a hold on desperate intentions of our members wanting to recreate the stunts that day. But he played well and so did GCD. Moderation is the key. A substantial flow of energy needs right segregation to put it to right places and get the best out of it. GCD trains its members for the same. And this day was a perfect portrayal of our principles. You see, excellence is not hard to achieve, when every one is determined.