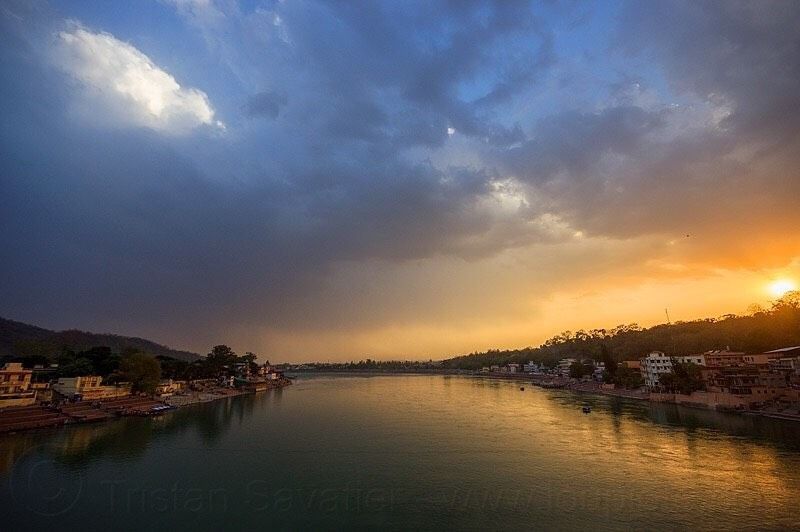 In my last post we reached Haridwar and continuing my journey in this second post, we will be discovering the beautiful eternal love for nature in Rishikesh
Rishikesh is located very close to Haridwar at a distance around 20 kms. So most people choose to visit both places.
RISHIKESH has spectacular view of jungle clad Hill's. The glorious attraction of Rishikesh is none other than the great river Ganga herself, running rapidly throughout the city. In the ancient time and still so many yogi's,rishi's,sages and sannyasis attracted to Rishikesh to practice yoga in this peaceful location. Since then Rishikesh has known as an abode of sages.
Rishikesh is a holy town with so many ashrams and it is famous for the yoga world wide. Rishikesh is now world famous as a "yoga capital of the wrold" every year during the March month one week long International yoga fasitval is hosted by parmarth niketan.
Rishikesh is also known as gateway to the char-dham. Char-dham is four popular holy temples on the hills (kedarnath, Badrinath, Gangotri and yamnotri)
Apart from spirituality now Rishikesh is also hub for the adventure activities such as rafting, camping, trekking and bungee jumping.
Elevation : 372m
Weather : 29 degree ,Wind SW at 5kmph, 94% humidity
Area: 0135
POINT OF INTEREST :
Laxman jhula (Iron suspension bridge & look out point )
Neelkanth Mahadev Temple (popular Hindu temple in scenic surrouds)
Ram jhula (Iconic suspension bridge with view)
Geeta Bhawan (peaceful ashram with a temple &shops)
Triveni Ghat (River front site for spiritual activities )
Kunjapuri Devi Temple
Ved niketan dham (Traditional ashram for yoga & meditation)
The Beetals Ashram
Parmarth niketan musical n peaceful evening Ganga worship with Vedic hymns,sound of hand clapping and the drums(tabla)
RISHIKESH is full Tourist every time. There are also big ashram, center's for yoga, meditation, ayurvedic massage and astrology are here. Rishikesh is also known as the white water rafting capital of India.
THING'S TO DO IN RISHIKESH :
Rishikesh is unique city interms of variety of things which it can offer to tourist. There is something for everyone who comes here. Rishikesh can't disappoint anyone.
All you need is good guidance.
Ganga worship, Natural atmosphere, auspicious surroundings, river and mountain what else one can expect to make a strong bond with nature.
If you are in a hurry, then one is enough to touch it's important site's, and if you have time, you may enjoy your stay for 2-3 day's. And if you are not hard pressed for time, even after one week, there will still be certain things left to do and to see.....