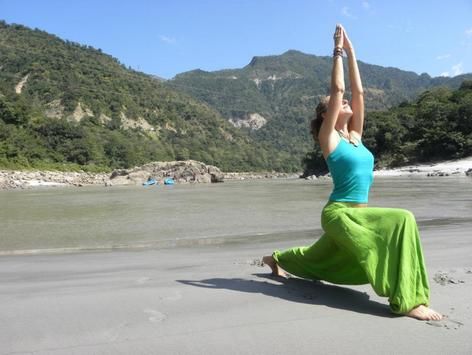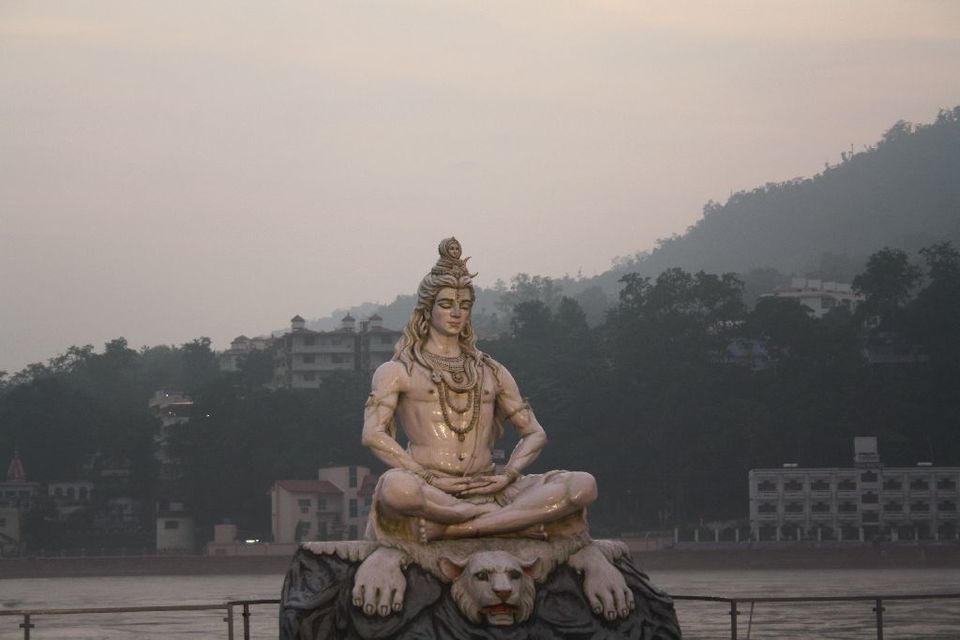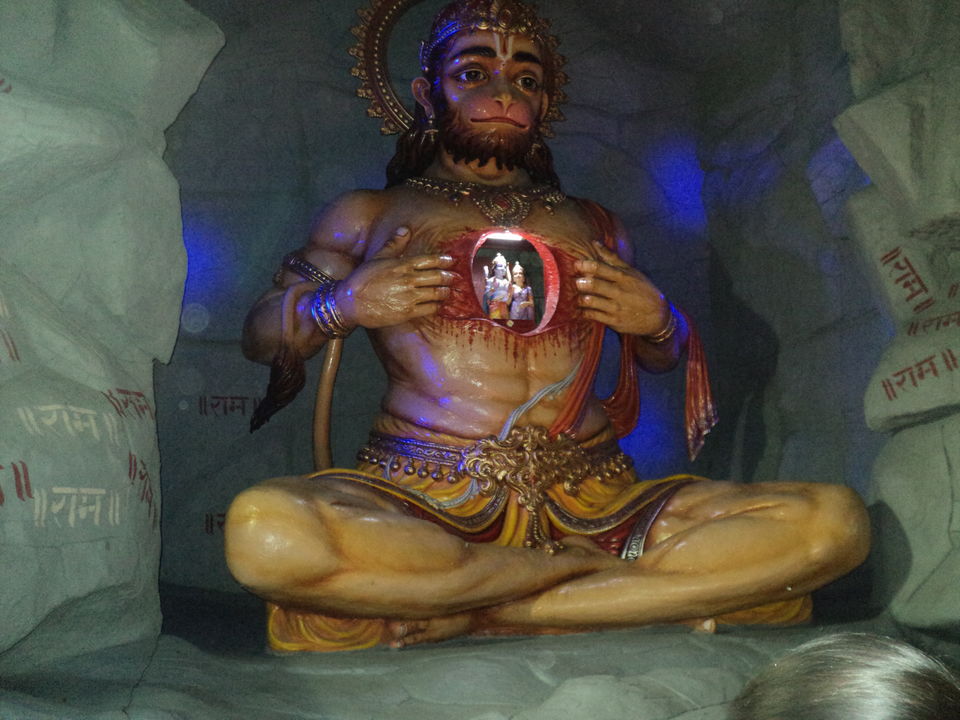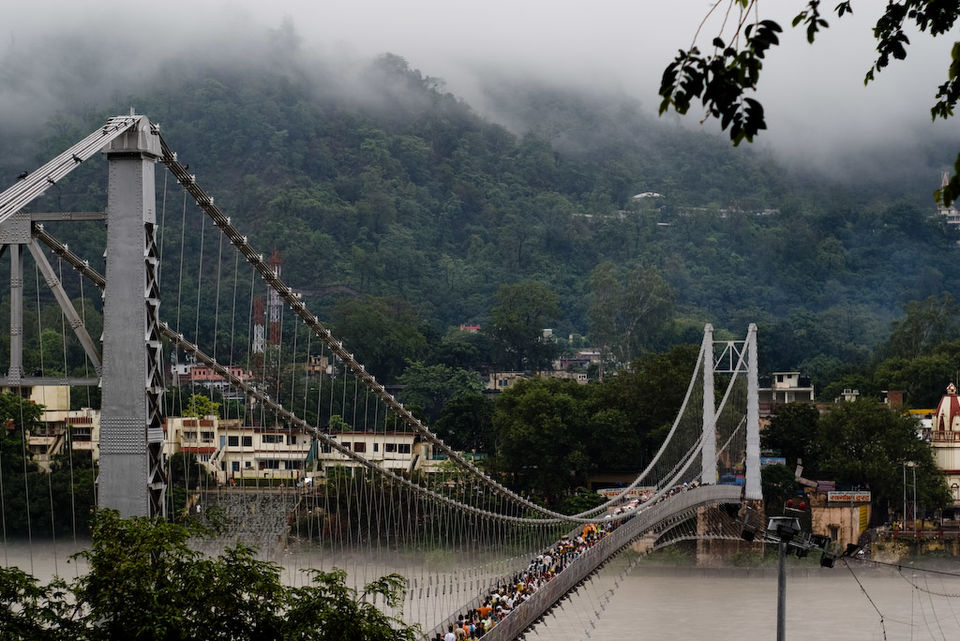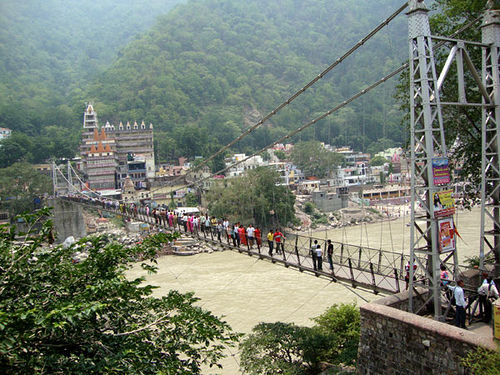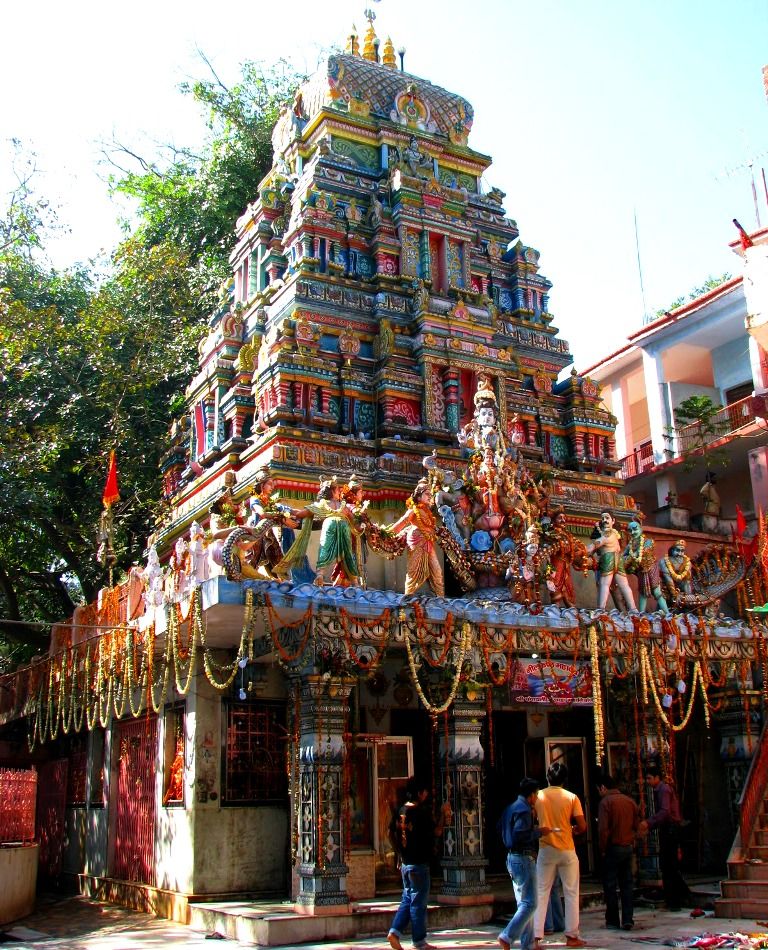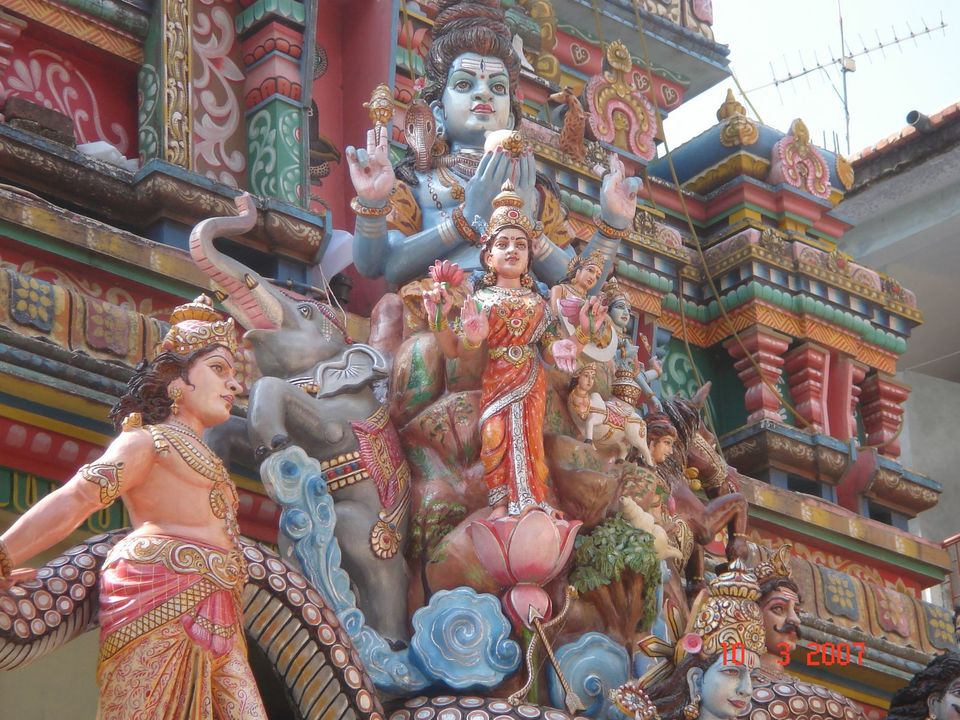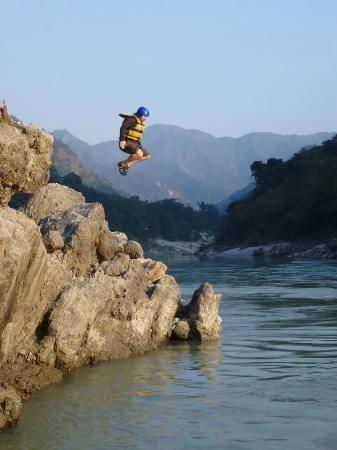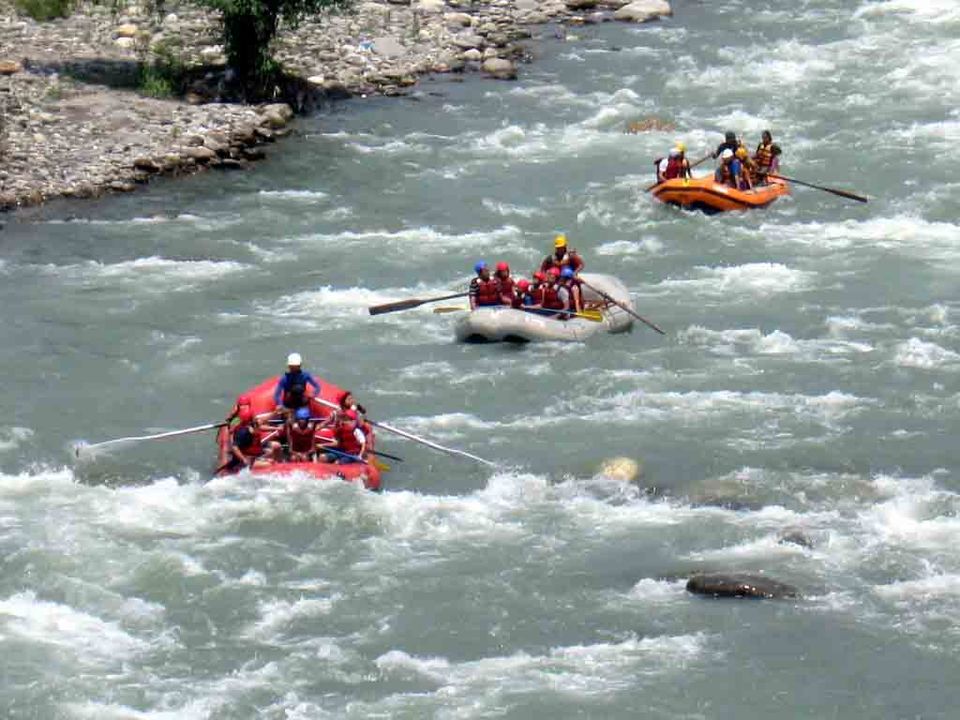 Surrounded by hills, scenically located on the banks of the Holy Ganga river, the whole town is said to be sacred and a great place to meditate and to do yoga. The place offers serene atmosphere where one can spend some time alone. Rishikesh lures many foreign tourist every year because of the yoga and meditation classes that many ashrams conduct here. It is associated with Lord Rama. One can learn many things about Hinduism here. It's an ideal place for people who are interested in adventure. Trekkers come here for their trekking expedition to the Himalayan peaks and some people come here for rafting also. Many camps offer the rafting packages and the adventure packages also, which includes sports like bungee jumping and cliff jumping.
It's a vegetarian place and an alcoholic-free town. The use of plastic bags are also banned here.
A landmark of Rishikesh- The bridge connects two banks of the river. The view of the river looks mesmerizing from the bridge. It usually stays a bit crowded.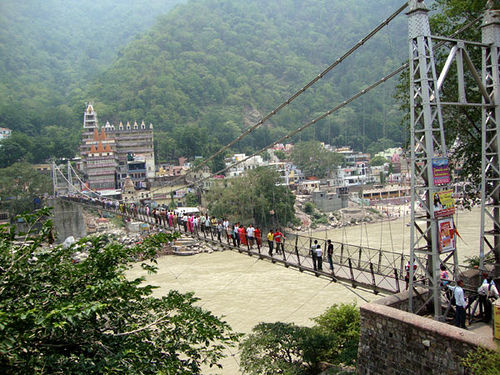 It is similar to the Laxman Jhula. It's located 3 km far from Rishikesh and connects the Shivananda area to Swarg Ashram area.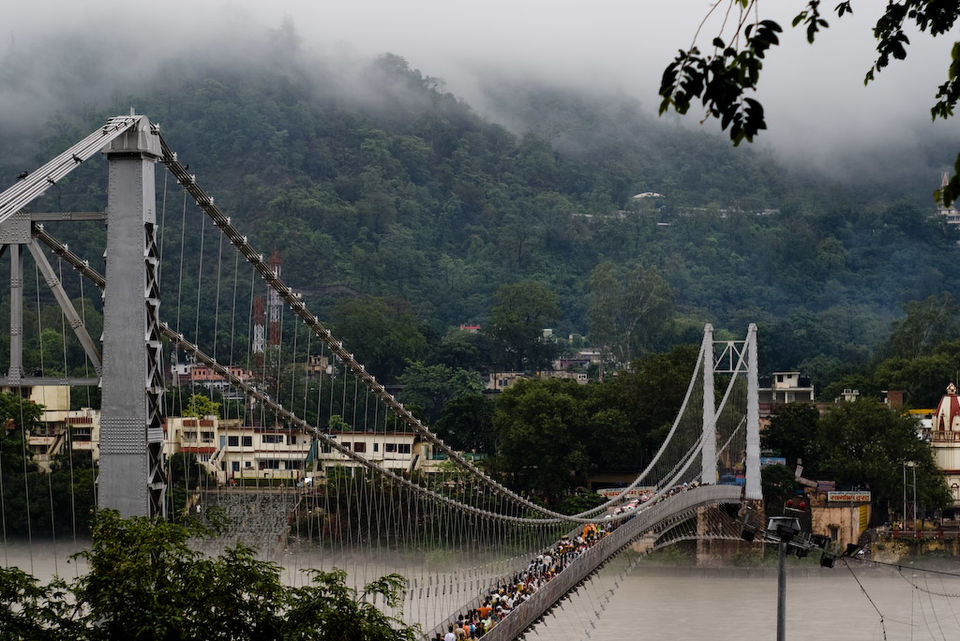 A Hindu temple dedicated to Lord Shiva and one of the most revered holy shrines dedicated to Lord Shiva.