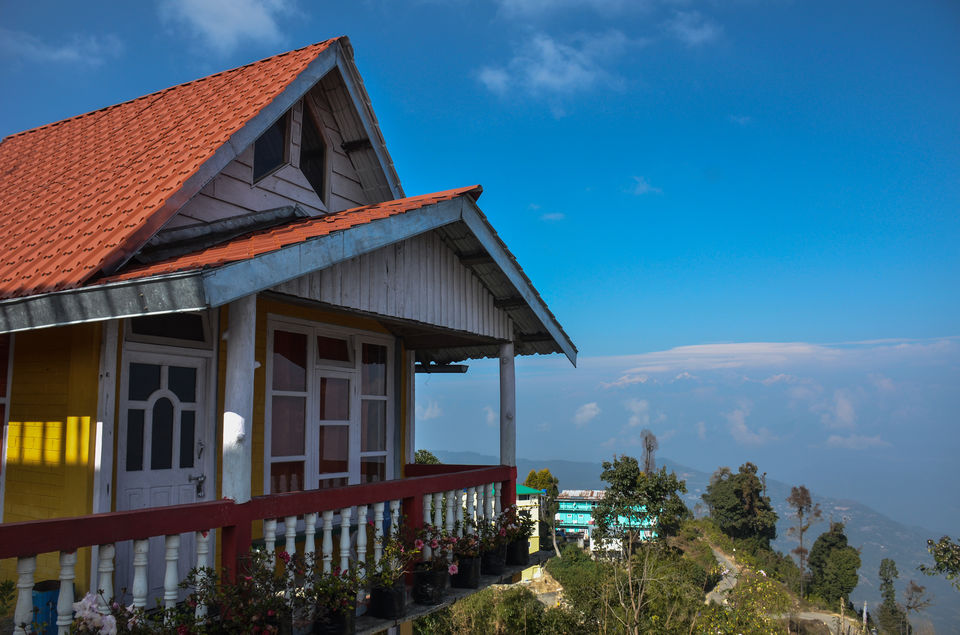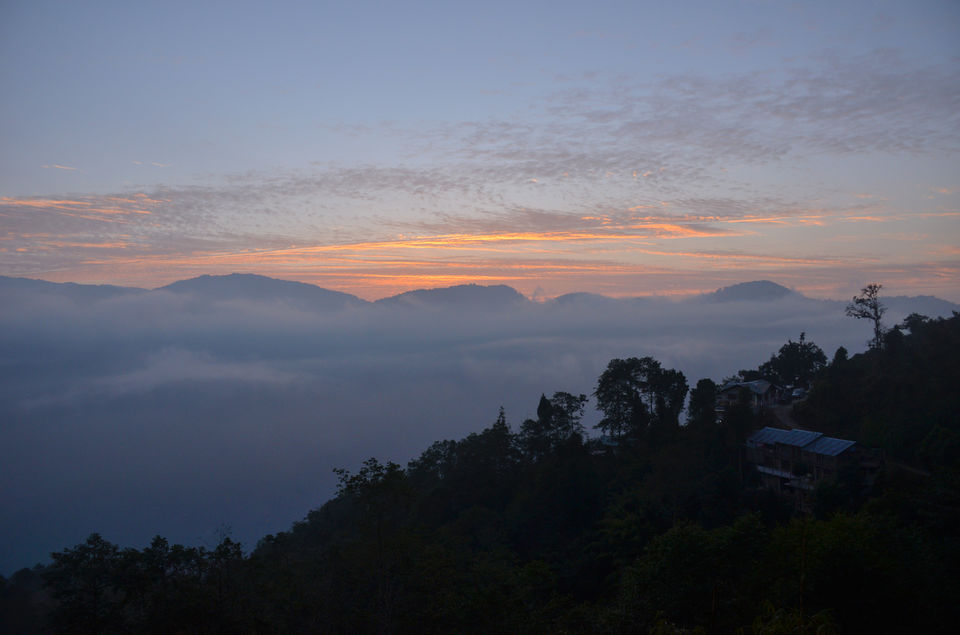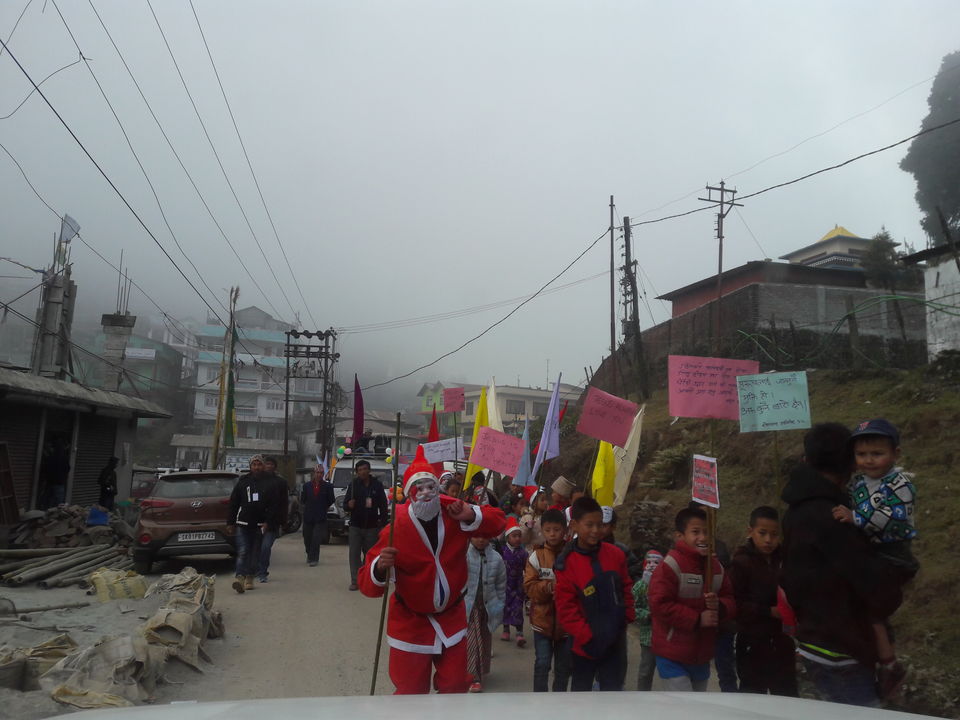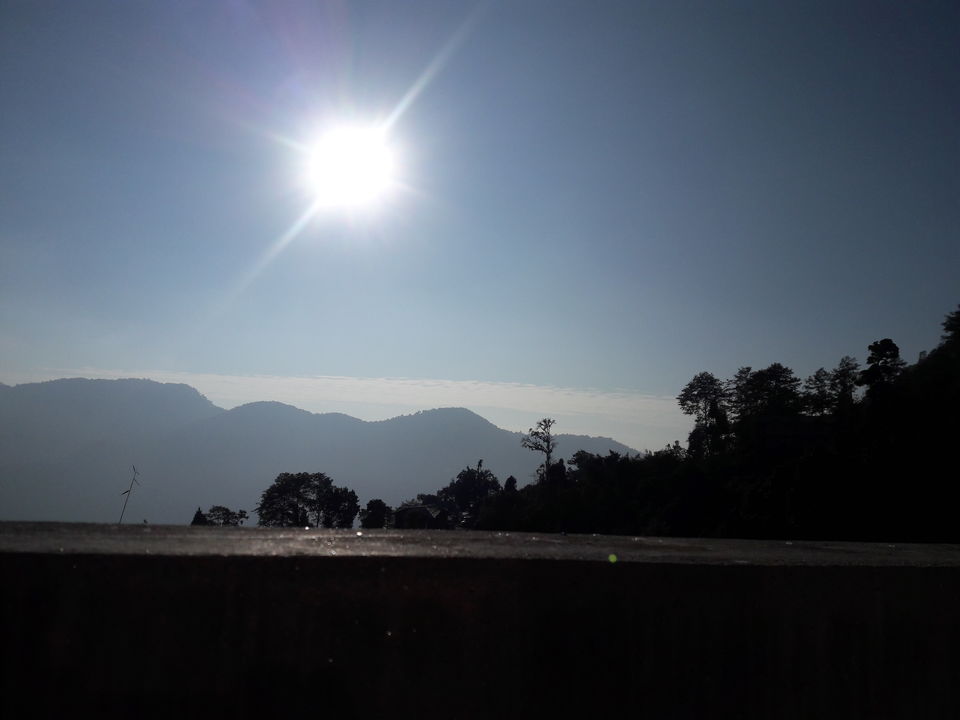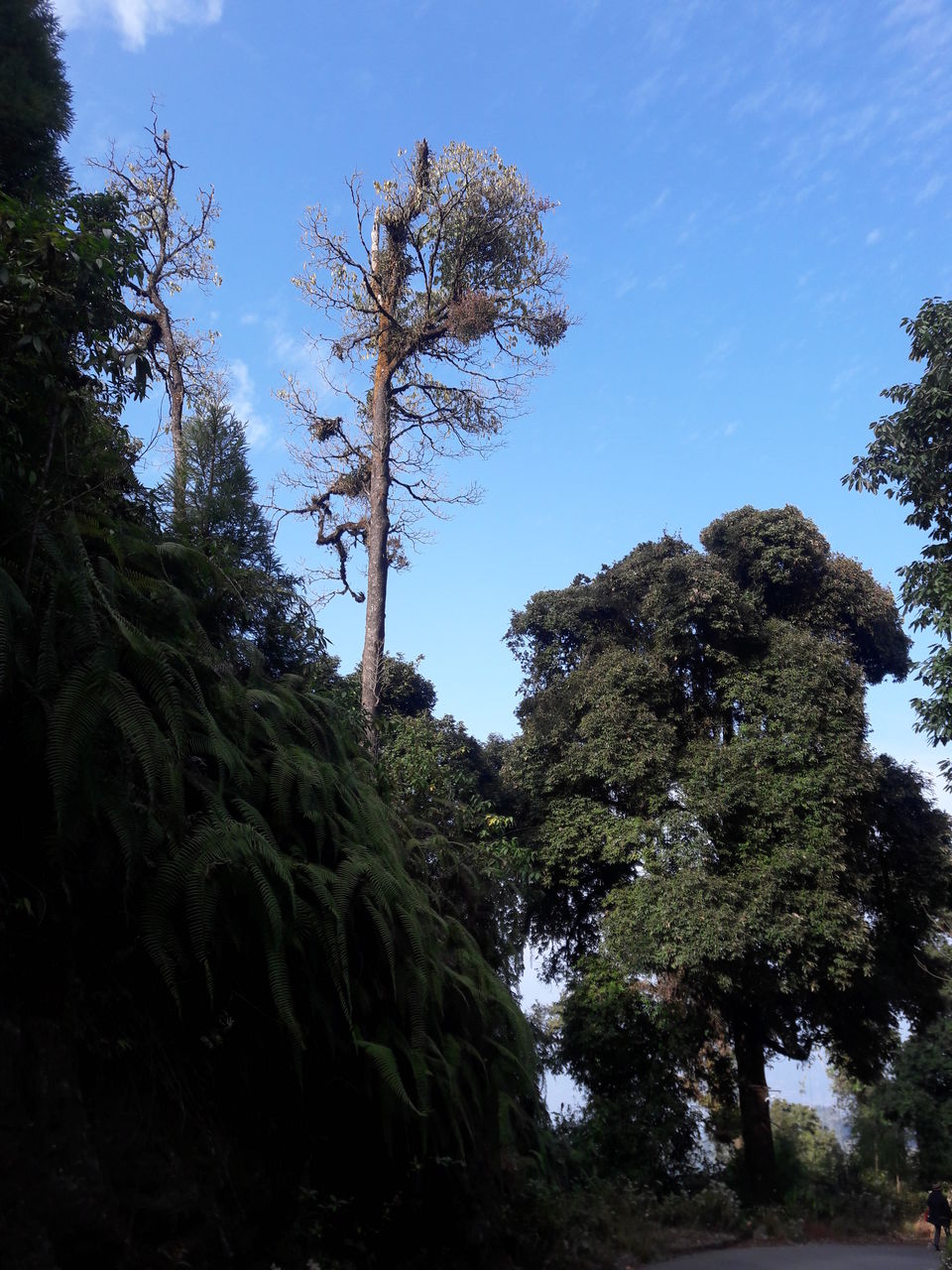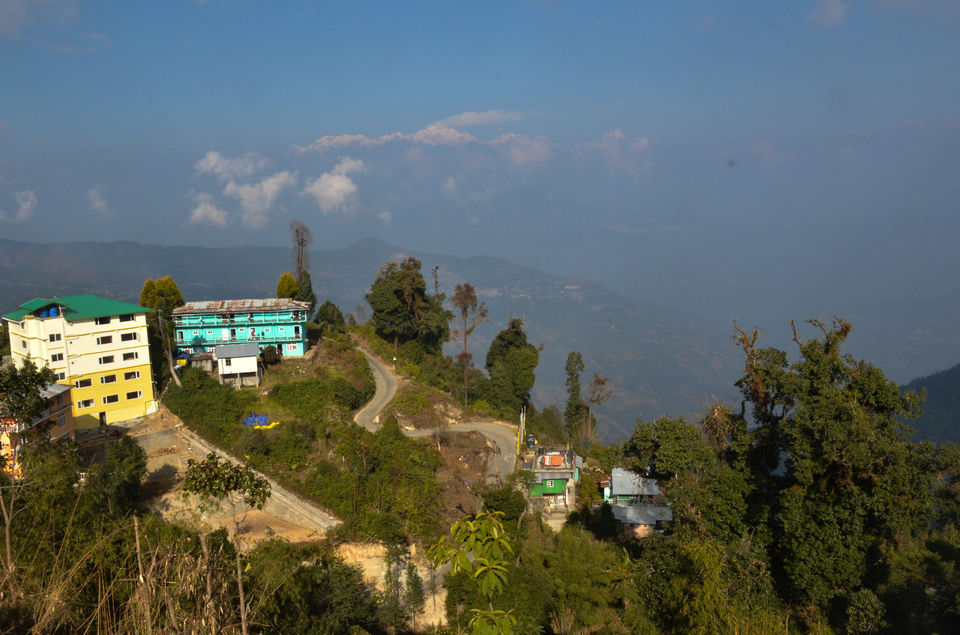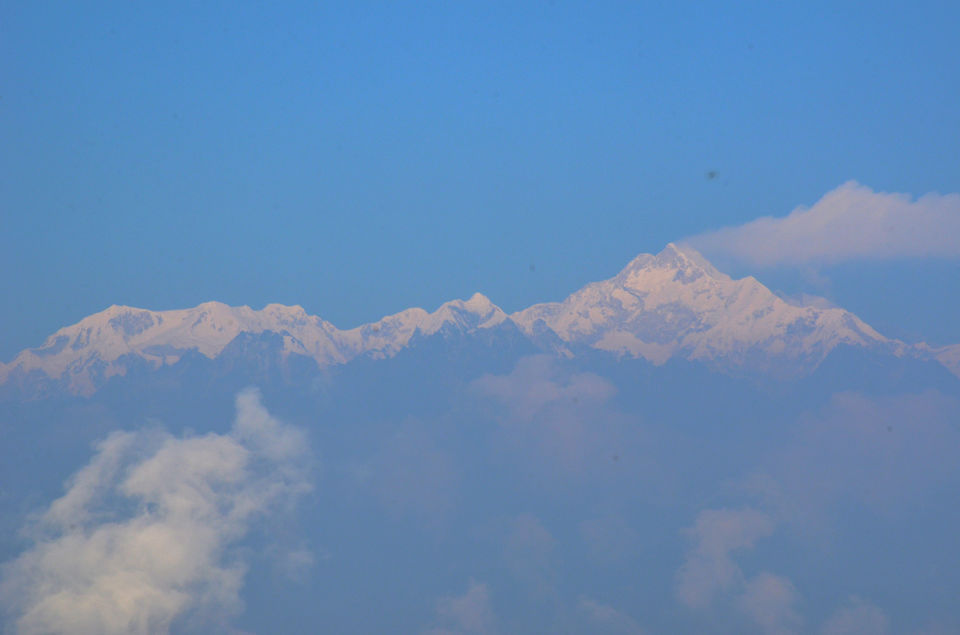 Since my excursion during final year of bachelor degree, I had not visited hills. Education system is so much hectic now-a-days that it was almost next to impossible to skip any single step. So undoubtedly I was a member of the so-called rat racing system. Hills..mountains..trek..jungle trail..safari.. sound like oxygen to me. Upgradation to senior research scholar made me so busy that I needed a break from the daily 10 to 7 schedule. So I asked my beloved friends (now they are the part of my family too), met them at CCD and we made a weekend plan for Rishyap, a small village in the lap of Kanchenjunga in search of the peace of divinity.
We booked our train tickets in VIP quota, but as it was 25th December nearby, so there was a huge rush and at the last moment our tickets got cancelled. So we made our mind for travelling in general class though Sayantan (the most sincere person among us) was not ready to spent even an hour in general class as two of us were female. However, we convinced him (specially Moumita, his beloved Mrs and Shiladitya, the junior most among us but most blooming guy) and gave this trip a big push.
Day 1: We started our journey on 22nd of December evening from Sealdah railway station in Kanchankanya Express.
Day 2: Our train was almost 3 and half hours late and we reached New Mal Junction at around 12.30pm. We choose this route as google map showed minimum distance between mal junction and Rishyap via Lava. You may arrive at New Jalpaiguri and from there you have to book cab to kalimpong and from there you will get a cab to Rishyap. As there is car syndicate system you won't be cheated. Our cab took around Rs. 3500 for 4 people.
We took the Lava road from New Mal Junction and reached Lava via Gorubathan. A numbers of tea gardens with fresh green leaves welcome us and we cudn't avoid their waves..halted there and took few snaps. At around 3.00 pm we reached in a place, almost covered with clouds, having a temperature of about 5⁰C. We found a monastery there and beside it there was a school, named Lava High School. Oh..finally we reached Lava. The biggest gain in this chilling gorkhaland area is you will get just-made pure Bengali thali even at 3.30 pm noon. You must try veggies here, I bet you will fall in love with the taste of fresh vegetables. One can try the homestays at Lava (starting from Rs.700 per day) with hand-made tasty foods (extra charges). After 2 and half hours of trek we finally landed in our hotel in Rishyap in the evening.
Day 3: I was just casually opened my eyes for I think less than a millisecond and turned back. OMG!! What did I see? Am I in dreams? Or its real?? The entire sky was perfectly dressed up with peach rose layers of clouds. Reflex arc exists..yes, it gave me a spring-effect from bed and pushed me against the lazy-cozy-cottony soft blanket. I was so excited to see the so-called golden sunrise on Kanchenjunga after 4 years long. We then trekked 1.5 kilometer to Tiffindara view point. Have you ever experienced the serenity wrapped with moist and cold outside your 16⁰ temperature controlled AC room? If not, then you must have to walk through Neora-valley forest towards Tiffindara.
It took around 2 hours for us to reach to the view point. The weather was a lil bit cloudy and we were worried whether we would be able to see Kanchenjunga. But there is a famous dialogue of SRK "agar kisi chiz ko tum siddat se chaho.." anyway, I think its now going to be "overdose". But one thing I wanna add, and that is, hills will never disappoint you when you are a fond lover of her. Yes, she was enormously beautiful..even more graceful. Rest of the day we spent hopping here and there. In the evening we arranged a bonefire in hotel lawn. We stayed at Pink Floyed Resort, they arranged the whole thing (extra charges for bonefire and fooding). We spent the evening in the lap of hills with hot-spicy chicken tandoor..bonefire.. and a sky full of glittering stars.. what else do you need to make your Christmas gorgeous?
Day 4: "Pack-up" time it was!!! Back to pavilion with lots of memories.
What to see?
At lava: Lava monastery
Lava View Point
At Rishyap: Neora valley forest
Tiffindara View point
Monastery
Where to stay at Rishyap?
There are lots of hotels and homestays with fooding. Hotel Kanchan View Tourist lodge, Hotel Sonar Bangla, Neora Valley resort, Pandim cottage all these are quite famous. Hotel fare ranges from Rs. 700 per day upto Rs. 2800 per day. They will arrange bonefire for 3-4 hours on demand (extra price for bonefire). Among all hotels I suggest Hotel Sunakhari, as you will get a wide angle view of Kanchenjunga even from your room.
What to eat?
One can try momo, thukpa and Maggie and chai are all-time favourite stuffs you will get everywhere.