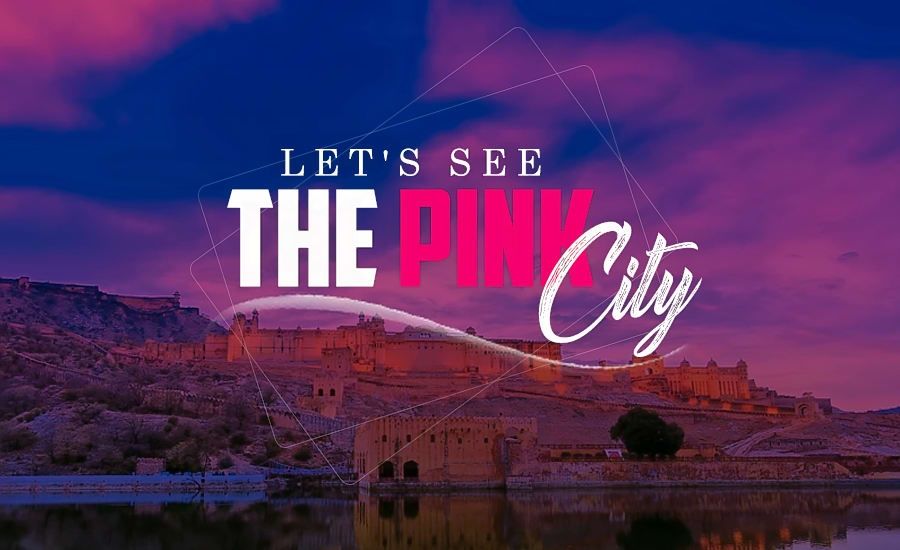 Places to Visit in Jaipur encircles Hawa Mahal, Amber Fort, Jaigarh Fort, Jaipur City Palace, Gaitore, Jantar Mantar, Jal Mahal, Ram Niwas Garden are some of the famous places covered in our Jaipur sightseeing tour at just INR 1,100 Only . Jaipur is popularly known as "Pink City" owing to the uniformity in the pink paint on its buildings in the old, heritage area.  Deal of the Day: Upto 20% Off on Leopard Safari in Jhalana Famous for its forts, palaces and old temples, every part of the walled-city is worth exploring and worth capturing. Old buildings and historical monuments have been preserved and maintained so well that a visit to Jaipur feels like a visit to history.Limited Period Offer: Jaipur Food Tasting Tour at Just Rs. 1500 Jaipur holds a distinct position among popular tourist places in India due to the immortal royal vibes that are an inseparable part of its existence.
Amber Fort and Palace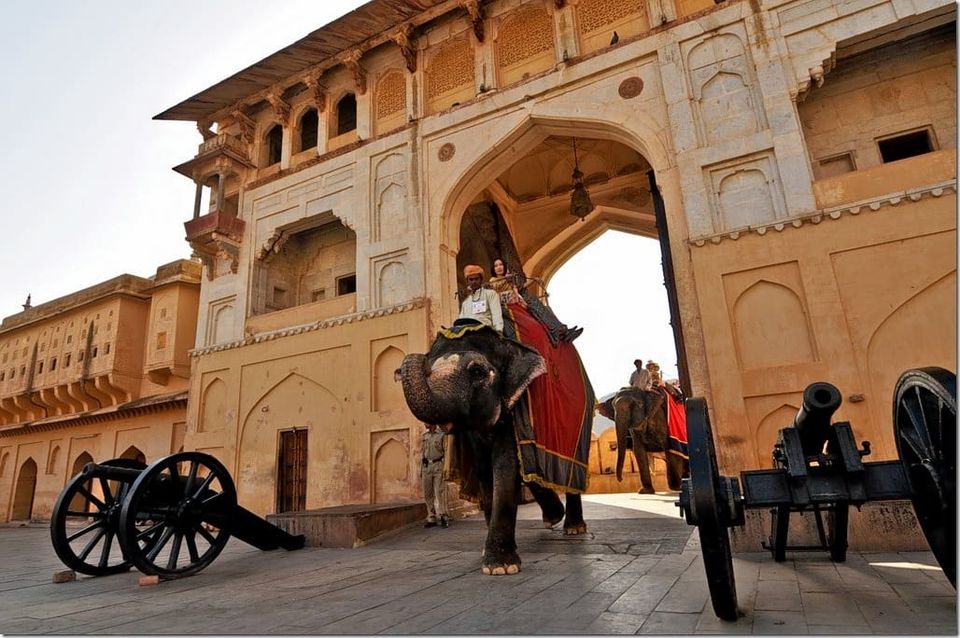 Located amidst the picturesque and rocky Aravalli Hills, Amber Palace is a not-to-be-missed place to in Jaipur. The foundation stone of this palace was laid by Raja Man Singh I and was completed by Mirja Raja Jai Singh.

Nahargarh Fort
To get a panoramic view of Jaipur city, Nahargarh Fort is the ideal place to visit. Built by Jai Singh II, Nahargarh Fort was originally named Sudarshangarh and was later renamed as Nahargarh or the Abode of Tigers.
Safari in Jhalana Leopard Conservation Reserve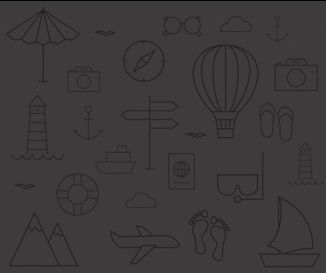 - Spread over an area of more than 20 square kilometres, Jhalana Leopard Conservation reserve is surrounded by the city of Jaipur on all sides. and is counted amongst the best places in the country to spot the elusive cats.
City Palace
Famous For : History, Architecture, Photography.
Tickets : A Palace view would cost 100 INR for Indians and 500 INR for overseas tourists. A museum visit would cost 130 INR for Indians and 900 INR for overseas tourists.
Opening Timings : Open all days from 9:00 am – 5:00 pm.
Duration : 1-2 hours.
About City Palace
Once you are in Pink City, you will naturally be inclined to visiting City Palace . It was constructed by Sawai Jai Singh II between 1729 and 1732 AD. The palace complex comprises of Chandra Mahal and Mubarak Mahal. Now, Chandra Mahal has been converted into museum that houses exclusive handcrafted products and other products that depict the cultural heritage of the kingdom. Not only will you enjoy the architecture, you will be awe struck by the glorious view of Pink City from here.
Amber Fort
Famous For : History, Architecture, Photography.
Tickets : 25 INR for Indians and 200 INR for other nationalities.
Opening Timings : Open all days from 10:00 AM – 5:00 PM
Duration : 1.5-2 hours.
About Amber Fort
Also known as Amer Fort, it is located in Amer, which is around 11 kilometers from Jaipur. It was constructed by Raja Mansingh in the year 1592. It was later expanded by Raja Jai Singh I. The red sandstone and marble stone construction reflect a blend of Hindu-Muslim architecture. The main entrance faces east and there are three more entrances. There are four courtyards in Amber Palace. One of the courtyards has the Public Audience Hall, called the Diwan-i-Aam.
Things to Do In Amber Fort
Go elephant riding.
Enjoy the light and sound show in the evening.
Visit the temple of Sila Devi.
Eat some mouth watering cuisines at 1135 AD.
Nahargarh Fort
Famous for: History, Architecture, Photography.
Tickets: 85 INR for Overseas Tourists and 35 INR for Indians.
Opening Timings: Open all days from 9:00 AM – 4:30 PM.
Duration: 1-1.5 hour.
About Nahargarh Fort
Built as a defensive fort on the Aravali Ranges, Nahargarh Fort is a majestic fort overlooking Amer and Jaipur. The fort provides some stunning viewpoints of the city nearby and therefore is a popular picnic hangout spot for localites. The main attraction here apart from the views are the twelve queen boudoirs which are well connected and decorated with beautiful murals.
Things to Do at Nahargarh Fort
Visit the Jaipur Wax Museum.
Enjoy the city's night view in the fort's restaurant.
Have a picnic with your family.
Jaigarh Fort
Famous for: History, Photography, Weapons.
Tickets: 200 INR for Overseas Tourists and 50 INR for Indians.
Opening Timings: Open all days from 10 am to 5:30 pm.
Duration: 45 min.
About Jaigarh Fort
Literally known as the Fort of Victory,
Jaigarh Fort houses the world's largest cannon, Jaivana. It was built as a defensive fort and was used to house weapons and other artillery. This fort was the main symbol of the military prowess of Rajputs and had been an indirect or direct part of many famous historical wars. It is highly fortified and spread over a distance of about 3km. Jaigarh Fort is located near Amer and Nahargarh Fort and can be visited en-route.
Things to Do at Jaigarh Fort
Visit the artillery museum.
Enjoy a stunning view of Lake Palace.
Hawa Mahal
Famous for: History, Architecture, Photography.
Tickets: 50 INR for Overseas Tourists and 10 INR for Indians.
Opening Timings: 9:30 am to 4:30 pm.
Duration: 0.5-1 hour.
About Hawa Mahal
A stunning presentation of the rich architectural expertise of the past, Hawa Mahal is a not-to-miss tourist places in Jaipur. The Mahal was constructed by Maharaja Sawai Pratap Singh in 1799. True to the name it earned as the 'Palace of the Winds', Hawa Mahal has 953 windows to provide ventilation. The five-storey building does not have steps to reach upper floors. Slopes connect the storeys and it is said that the Mahal was constructed to enable the Royal women of Rajput family to view the happenings in the city.
Things to Do at Hawa Mahal
Visit the archaeological museum.
Shop in Pink City Bazaar.
Jal Mahal
Famous for: Photography, Nature, Bird Sightseeing.
Tickets: 50 INR for Overseas Tourists and 10 INR for Indians.
Opening Timings: 9am to 5pm (restricted access).
Duration: 1-2 hours.
About Jal Mahal
Situated in the middle of Mansagar Lake,
Jal Mahal is another architectural delight that Jaipur has to offer. It was built by Maharaja Jai Singh II in the 18th century, as a hunting lodge and summer retreat. It's beautifully decorated hallways and the fragrant Chameli Bagh would are enough to impress any visitor. It is also a well known visiting site for many migratory birds like grey heron, white-browed wagtail and blue-tailed bee-eaters.
Things to Do nearby Jal Mahal
Shop in Jal Mahal Textile & Carpets.
Go for a camel ride.
Take long walks in the pathways.
Birdwatching (seasonal).
Jantar Mantar Observatory
Famous for: Astronomy, Architecture.
Tickets: 40 INR for Indians and 200 INR for other nationalities.
Opening Timings: Monday to Friday from 9am to 4.30 pm.
Duration: 0.5-1 hour
About Jantar Mantar Observatory
If you have any doubts about having to spend your time at an observatory on your tour, reconsider it. Jantar Mantar is not just like any other average observatory; it is ranked amongst the largest observatories of the world. Built during the period of Maharaja Jai Singh II, the astronomical observatory has the largest sundial of the world. Maharaja Jai Singh II had avid interest in various subjects including architecture, astronomy, philosophy and astronomy. His keen interest in astronomy led him to construct the country's largest observatory. The geometric devices available here are used in measuring time, observing constellations and orbits around the biggest star. The astrological instruments attract astronomers and architects from all parts of the world. Whatever your level of interest in space, you will be inspired by Jantar Mantar Observatory .