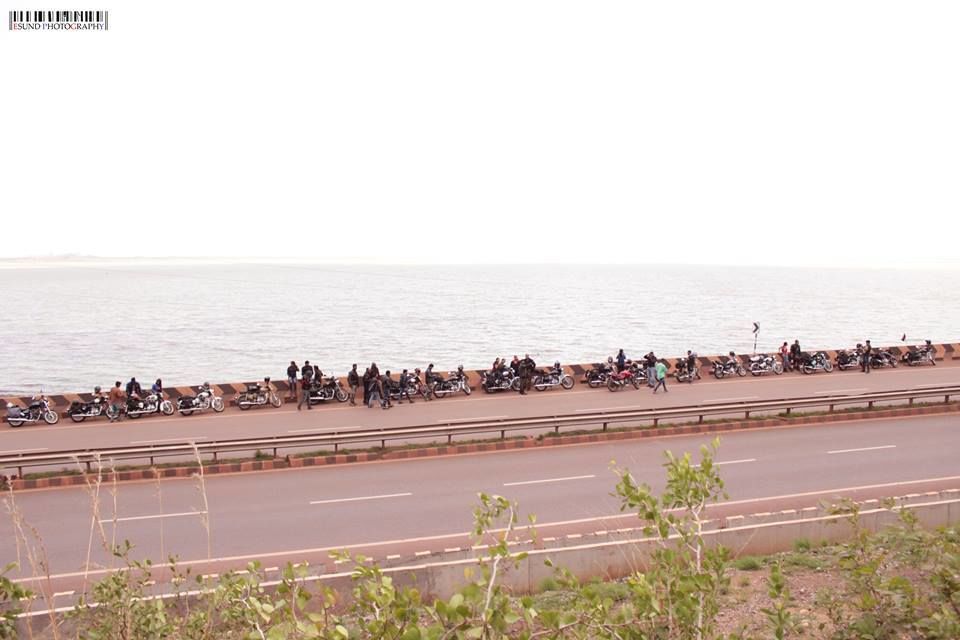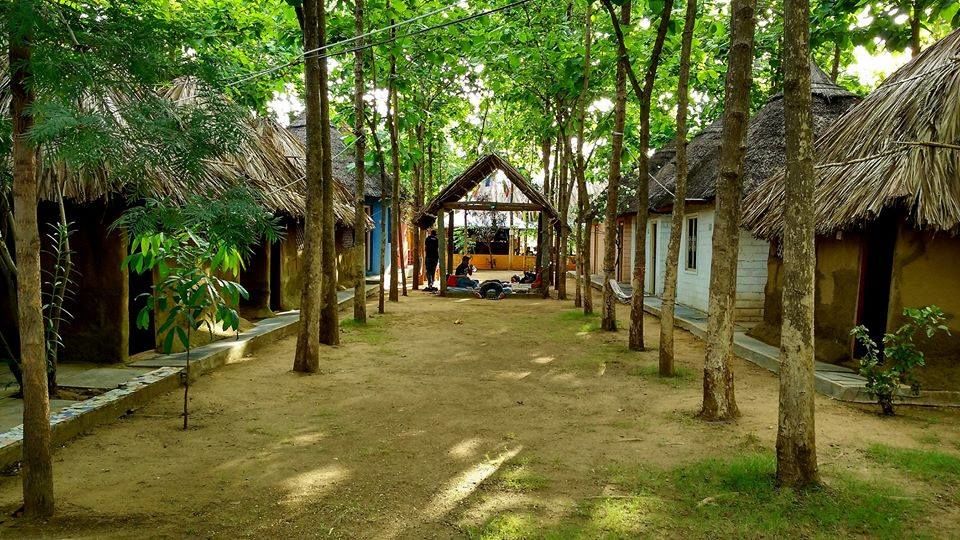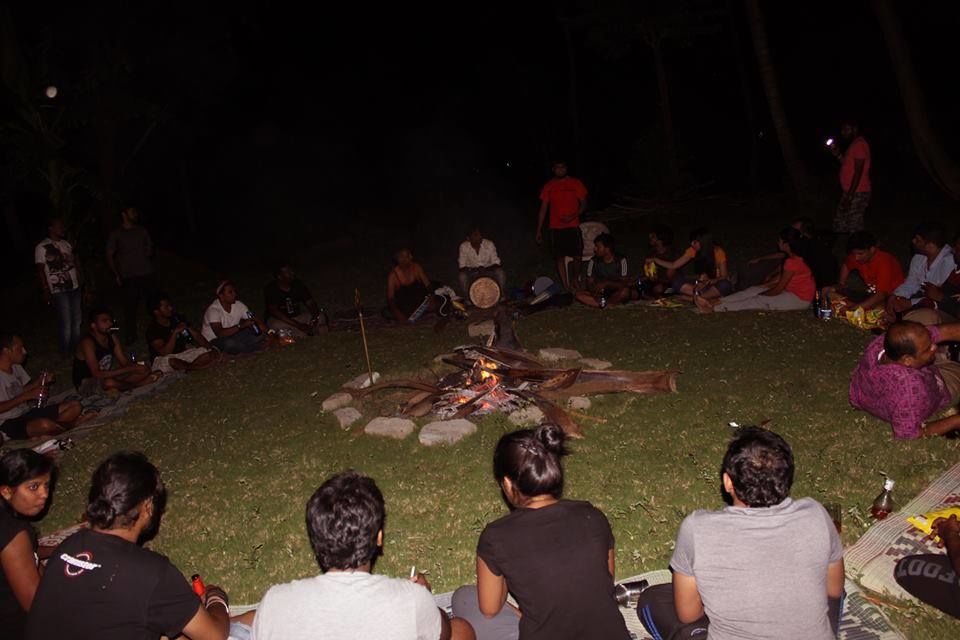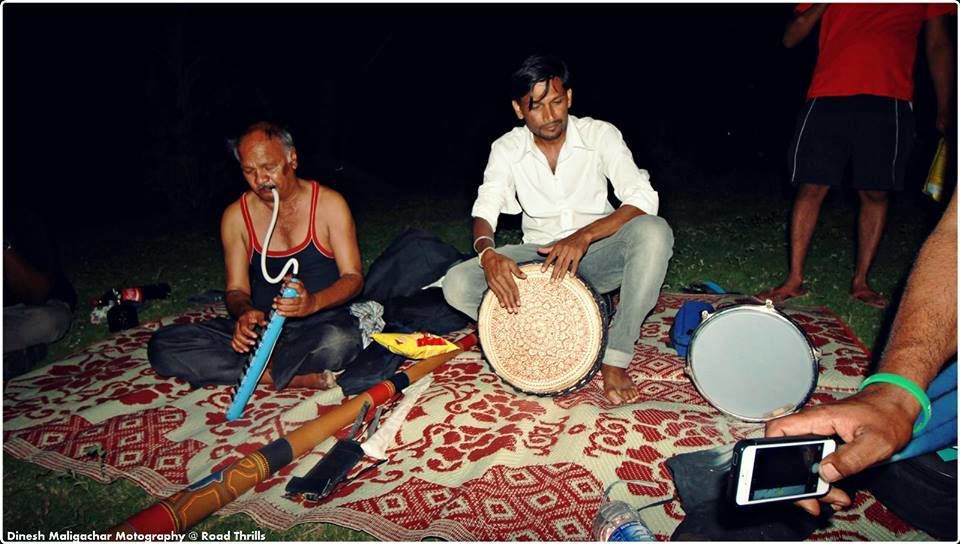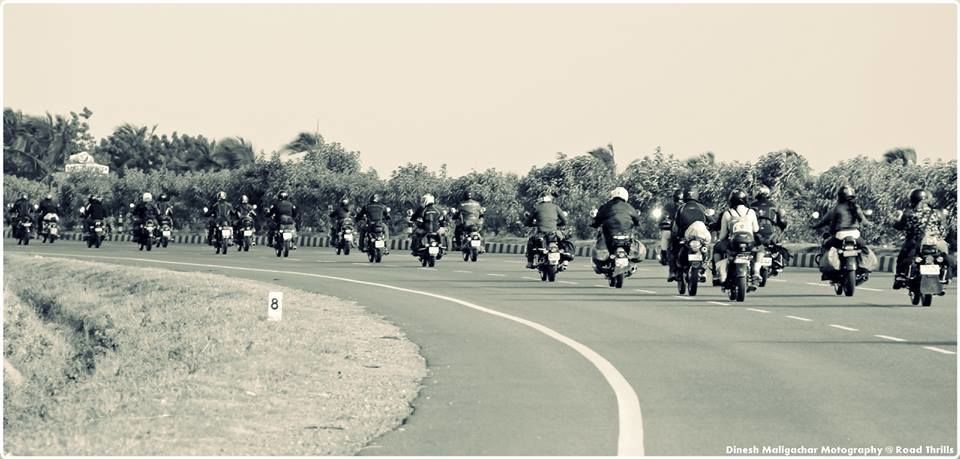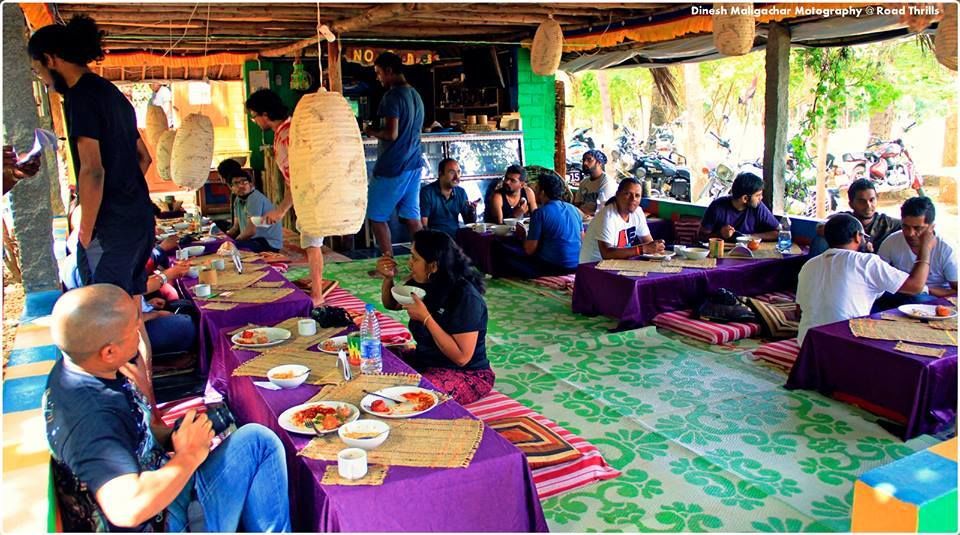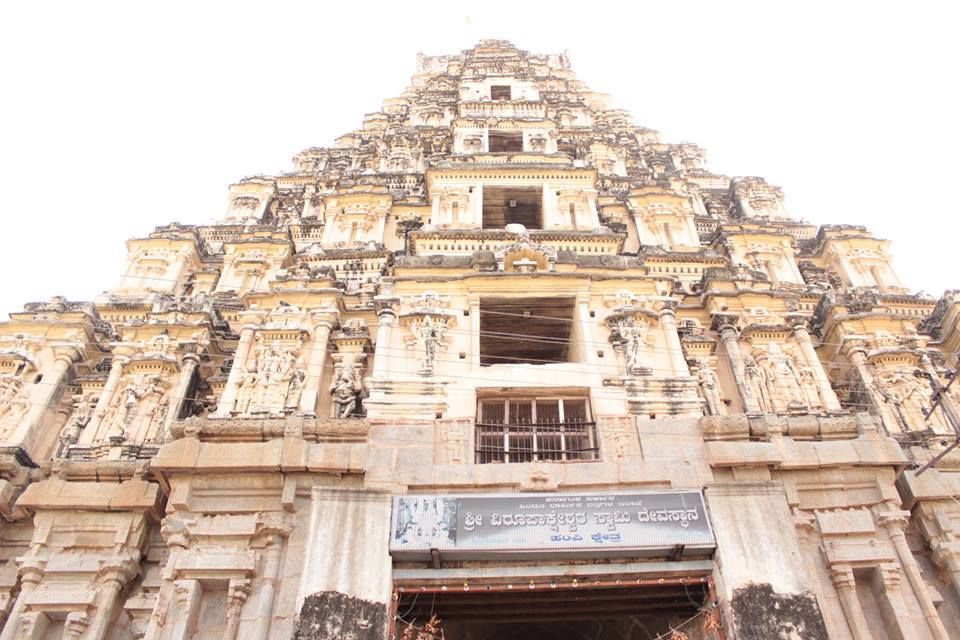 Backdrop: I have been hearing a lot about Hampi since quite some time now. Any of my expat friend who comes to Bangalore mentions about this place. New year's eve a friend of mine travels all the way from Bangalore to attend a party in Hampi. I have check internet but only could find information about temples and ruins but nothing of my interest. However there is something more to this place which attracts travellers towards it. An other special friend of mine from Ukraine now wants to go to Hampi and by this time I have decided to check it on my bucket list.
Routing: Bangalore <-> Tumkur <-> Sira <-> Hiriyur <-> Chitradurga <-> Kudligi <-> Hosapet <-> Hampi
Road trip: Best time to start on a road trip of 300+ km is 5:00 AM in the morning, where you can avoid the city traffic and cover good distances. 
Cruising at 80-90kph on the Bangalore - Pune highway we have reached Chitradurga in no time. We have not planned to visit the Chitradurga fort, but you have this option. Scenic route with windmills over the hills aside welcome you enroute. ON the way you need to pull over the banks of Tundabadra dam to see over the beautiful blue waters. 
Passing through the tunnel an pitstops around 12:00 PM we have reached Hospet, a bigger town on the way to get some holy water :-).
Places of interest: For me its all about the ride first than the places at the destination. I was not keep to visit the places, but thanks to my friend I made an attempt to visit a couple of places, which I would have regretted if not visited. Vittala temple, the huge and majestic temple in the heart of the city with sculptures and carvings is a delight to the eyes. The elephant inside which blesses the visitors with her tusk is an attraction too. From the we walked for 1.5 km to reach Virupaksha temple, passing through river side ruins, Hampi bazaar and the relics. It was summer and of our long ride and the walking, we were exhausted a bit and decided to explore the other side of the river. The archaeological museum is also a major attraction for tourists. The places have entry tickets which are nominal Rs 10/- for Indians and Rs 250/- for expats. We thought of checking in the popular Mango Tree Restraunt on the river side, but again it was closed.
The 'Other Side' of Hampi: Having heard a lot about the other side of the river, we didn't want to waste any more time and get there to see ourselves what's so special about it. It started with a Ferry Crossing, riding down all the steps to reach the boat, loading it onto the ferry and crossing the beautiful river is one of the best experiences. However this is not the only option to reach the other side, you have a road which connects but is around 35km detour. Once we are there, the first feeling for me was the Goan feeling, with lot of shacks facing the paddy fields, national and international travellers around, the bike rentals of small scootys and royal enfields, etc. It was peace and trance. We have opted to stay at the Goan Corner, which was quite popular on the social media, and to reach there you need to ride in between the paddy fields and some rocks. But sadly it was closed that time of the year.
Next to that was our Bobby's One Love guest house, operated by Mr. Steve Spiteri. Beautiful place wonderful hospitality and a great host. I visited this place again after few months, this time with a group of around 50 bikers. It was just to share the experience I had with Bobby's One Love. Small decent mud cottages, a nice central dining hut and good music with some colourful lights. We had our small party going on till late night along with Steve joining us. The weed and the music was complete trance. It was a beautiful night may be because of Hampi or Bobyy's one love or my friends sweet company, a journey and memory to cherish. The second time when I have been here with my biking group, a surprise was arranged by Steve. It was a jam session along with some fantastic fire crackers to begin with. The very popular local musician Gali Durgappa was here to play for us. The guitar, banjo and dijgeridoo he play took me and my friends to a different world. Check out the Hampi song composed by him on Youtube here Our Video. The area is also quite popular for some rappelling and rock climbing, which were not in mine or my friends interests. We have missed the sunset point and the Hanuman temple as we were running short of time and kept them for our next visit very soon. If you have visited Hampi and have not been the 'other side' of Hampi, you have not travelled to Happy Hampi.
See you soon in Hampi !
Useful Tips for Travellers from Bangalore: Routing is a 6 lane high way for 200 km till Chitradurga on NH 4. Deviation from Chitradurga to Hampi is on the NH 13 and care needs to be taken as there would be heavy truck movements en-route. One way riding time would be around 8 hours including breaks and pit-stops. Timeline for the ride needs to be maintained as the sight-seeing in Hampi needs to be completed before crossing the river. Ferry crossing for each bike would take 15 minutes, where the bikes need to be lowered to the river base along the ramp on the stairs. Recommended to get in touch with the ferry people for assistance. Accommodation and cottages on the other side of the river are rustic in nature with basic amenities. Carry your bed sheets, towels and toiletries. Since Hampi is a temple town, no place serves Non-Veg food. However you get the same on the other side of the river in many eateries available. Only bikes and 4X4 can comfortably reach the place of Goan Corner/Bobby's One Love. However in case you want to visit nearby area bikes on rent are available on the other side of the river.
Address and Locations:
Hampi Bobbys 'One Love' Guest Houses
Landmark – Other side of river, near to Goan corner. Contact Number: 9481377492 (You can refer my name)
Hampi Mango Tree Restaurant
Landmark – Near riverside of Hampi main temple. Contact Number: 9448765213
PC: Esund Bhaai and Dinesh Bhaai (Pictures from my Second trip)