Goa is around 700 km from Hyderabad. Road is not much good but you can enjoy road trip by either your Bike or Car.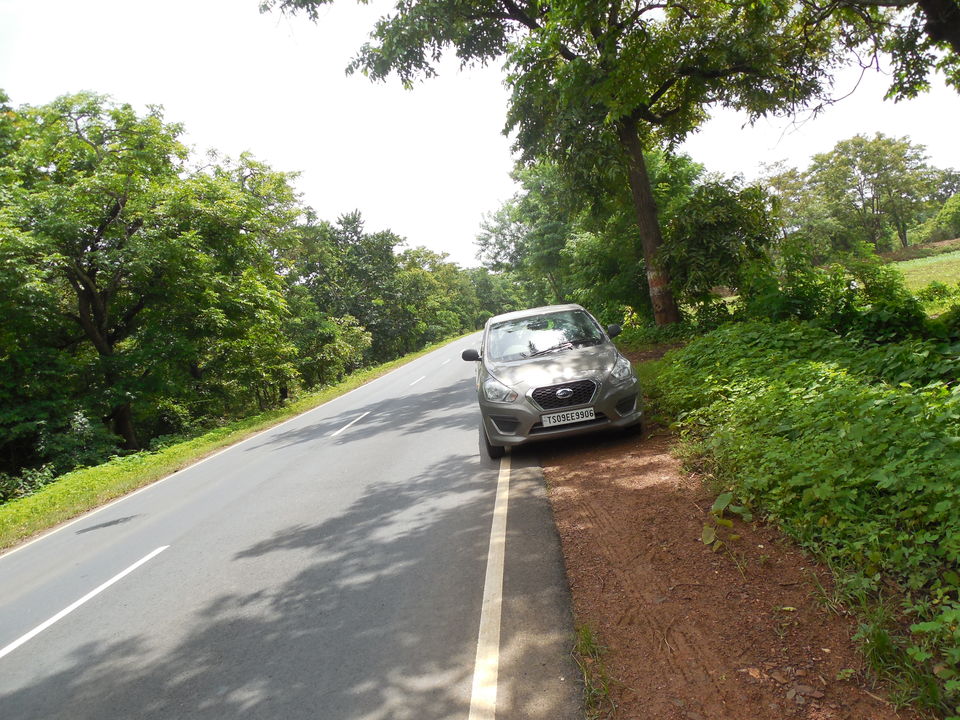 There are major two ways to reach Goa. Travel buses use generally Zaheerabad - Solapur - Belagavi(Belgam) road. But i don't prefer this road anymore. Because up to Zaheerabad - Solapur road around 330 km. is too worst (Road expansion).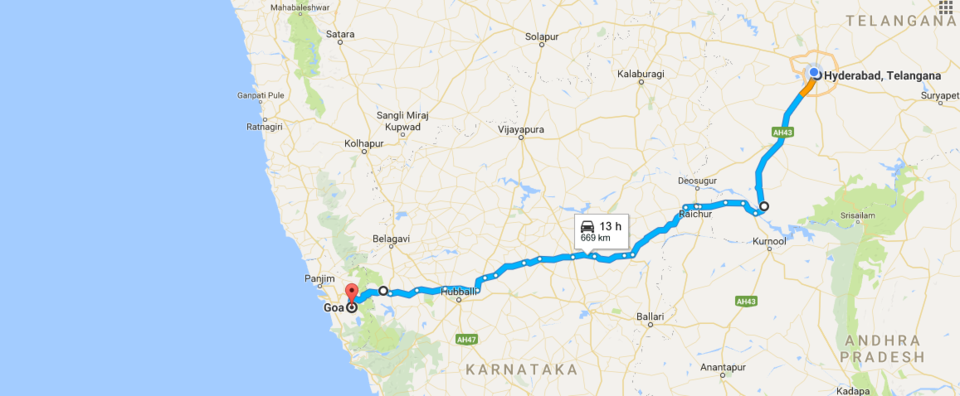 The Second one which i prefer is Hyderabad to Bangalore road. Start your ride from Hyderabad towards Kunool road. Excellent National Highway 44, you can enjoy your ride with good speed around 180 km. 10 km before reaching Kurnool, take right towards Gadwal - Raichur road. From Highway to Gadwal road is some what bad, still manageable.
From Raichur on wards good double road without traffic. As per my road trip experience you need to drive Raichur - Sindhanur - Dharwad road - good and some what short road. Take some short breaks because from Raichur also still you need to drive around 450 km. In this overall drive you are crossing Telangana, Karnataka then Goa. Once you enter Goa state check post, from there on words you will find awesome Panjim - Belgaum road, forest and ghat sections, especially in monsoon overall ghat section with full of water falls.