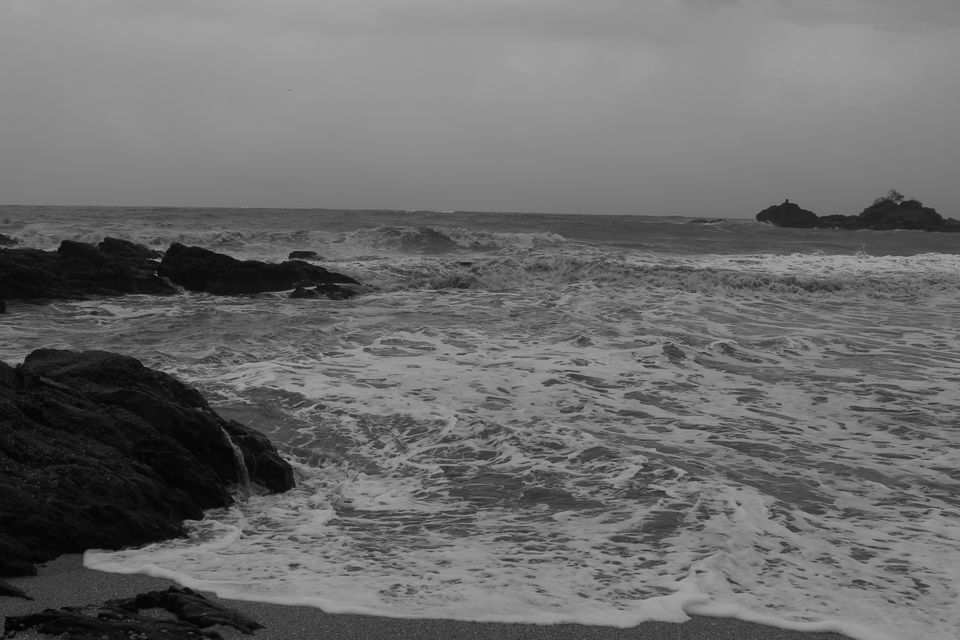 Gokarna is a beautiful and mystical place located in Karnataka, India.
I love everything about it, the temples, the beaches, the hills, treks and the magic flowing all around in the air. I've been here many times, mostly for long weekends or just the weekend, including my first solo trip. It is very safe for girls to travel solo.
Travelling from Bangalore to Gokarna
1. The most comfortable way is to take an overnight bus which leaves Bangalore at night and reaches the Gokarna bus stand early morning. Depending on your budget, there are all kinds of buses available (AC/Non AC Seater/ Semi Sleeper and Sleeper). You get lot of options of buses on redbus.in . You can find auto-rickshaw's at the bus stand to Om beach for around Rs 140 and to Kudle beach for around Rs 120.
2. You can drive from Bangalore. It's takes around 7 - 8 hours. It's a National highway and a great drive. A couple of hours before you reach Gokarna, you drive on the winding paths of the Western ghats with the Arabian sea on one side and the ghats on the other and is very scenic.
Gokarna is a combination of great cafes, temples and beaches separated by hills. You can trek on these hills from one beach to another. The best part about this place is that each trek is very unique, just like each beach is.
I always stay at the Namaste Cafe, Om Beach. It's around Rs 1000 per night for non-ac double bed rooms and Rs 2800 for AC double bed rooms (including breakfast) and the cafe is right on the beach. The rooms are decent and the cafe serves the most delicious food.
If you are looking for solitude, you would love the Om beach, my personal favorite.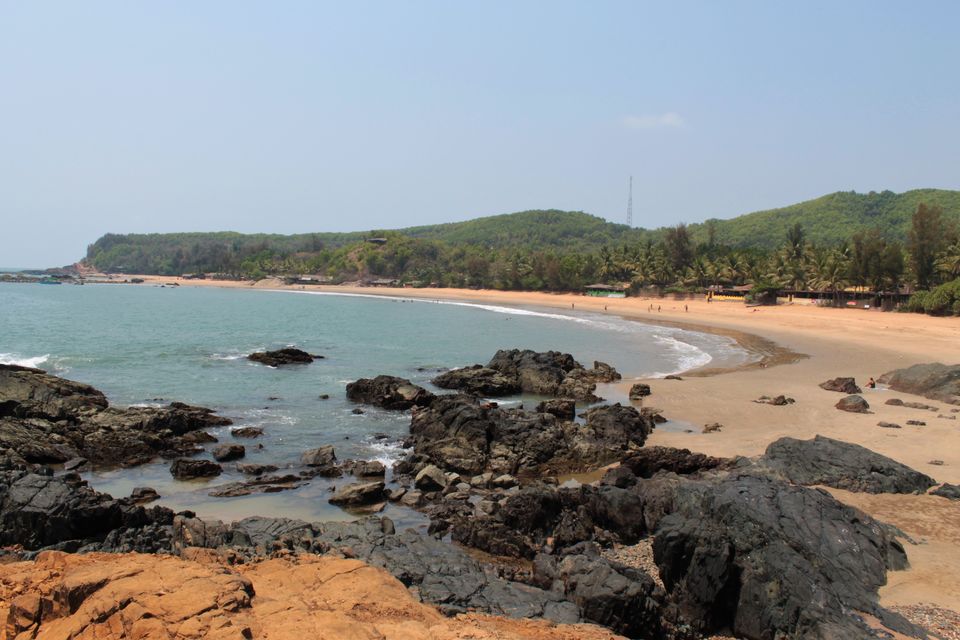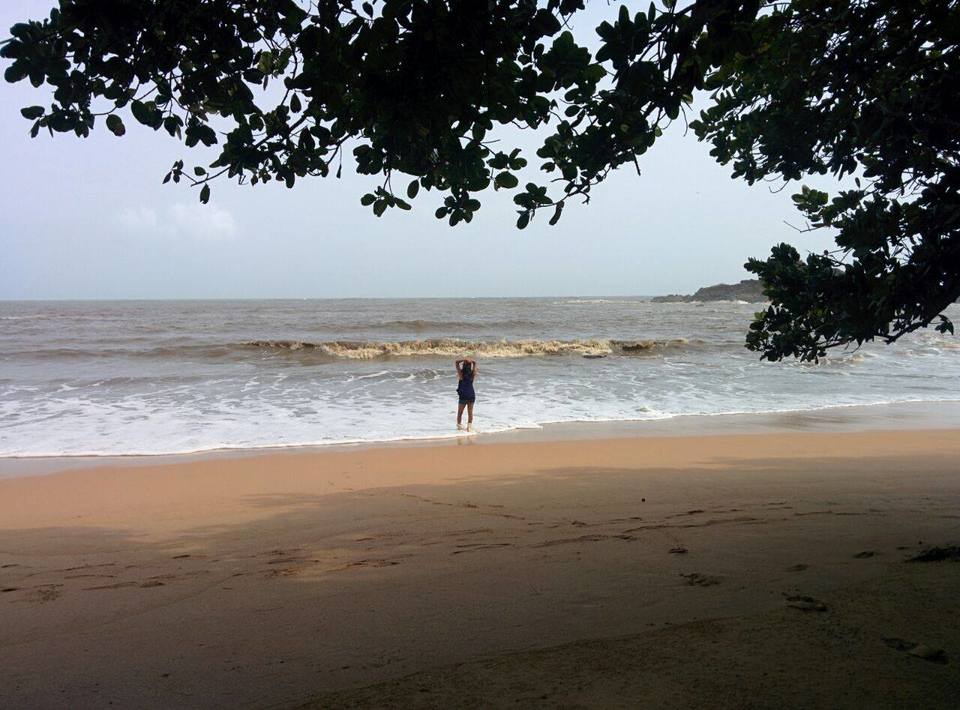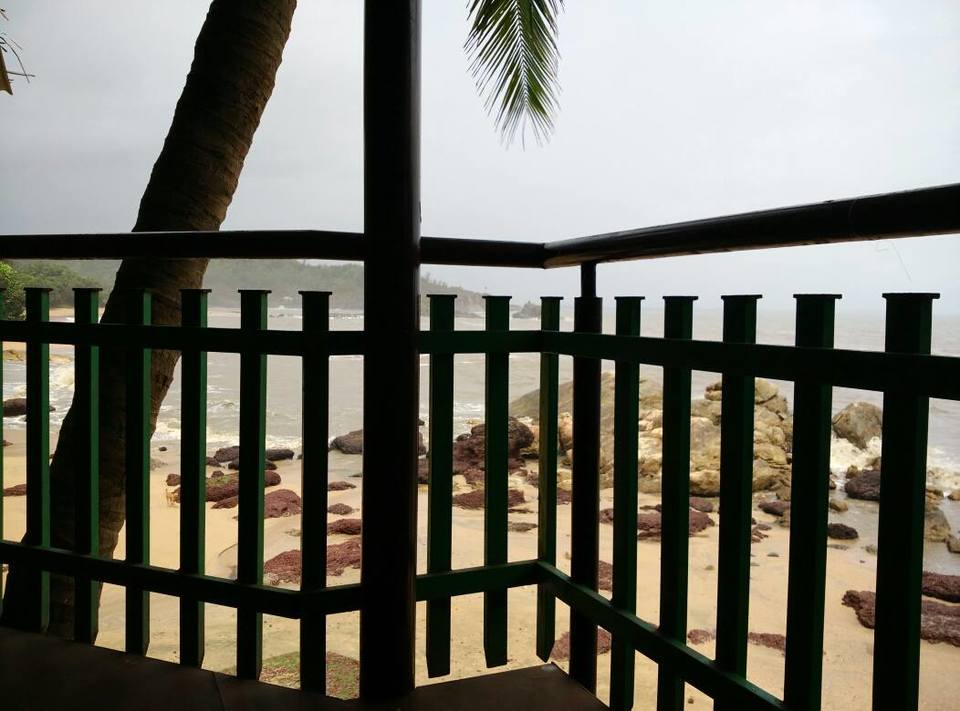 - Trek From Om to kudle beach/ Kudle to Om.
It's a small trek between Om and Kudle beach and quite a simple one. Kudle beach is peaceful and has a lot of hippy crowd , a bunch of nice cafe's and shacks, most of which are only open during peak season and has a lot of hotels to stay at.
- Trek from Om to Half moon beach.
Om beach is surrounded by Kudle on one side and half moon beach on the other. The trek to the half-moon beach is breathtaking. There is a little part in the trek where there is hill on one side and a cliff with just the view of the ocean on the other, and oh-my-God, it's beautiful. It's a little risky to trek when it's dark, but you can always call for an auto-rickshaw. Try to get a speed boat to get from one beach to another.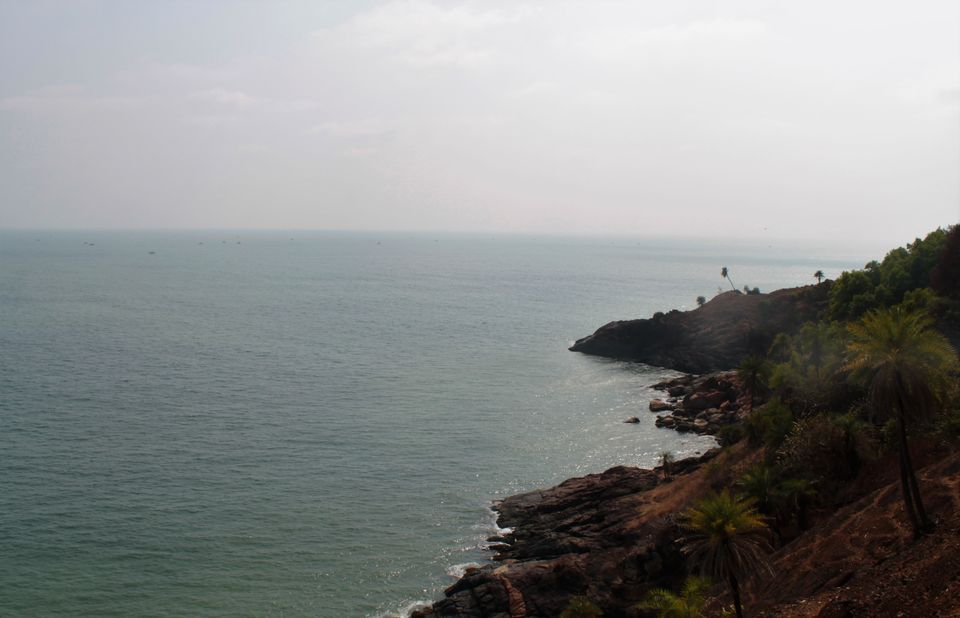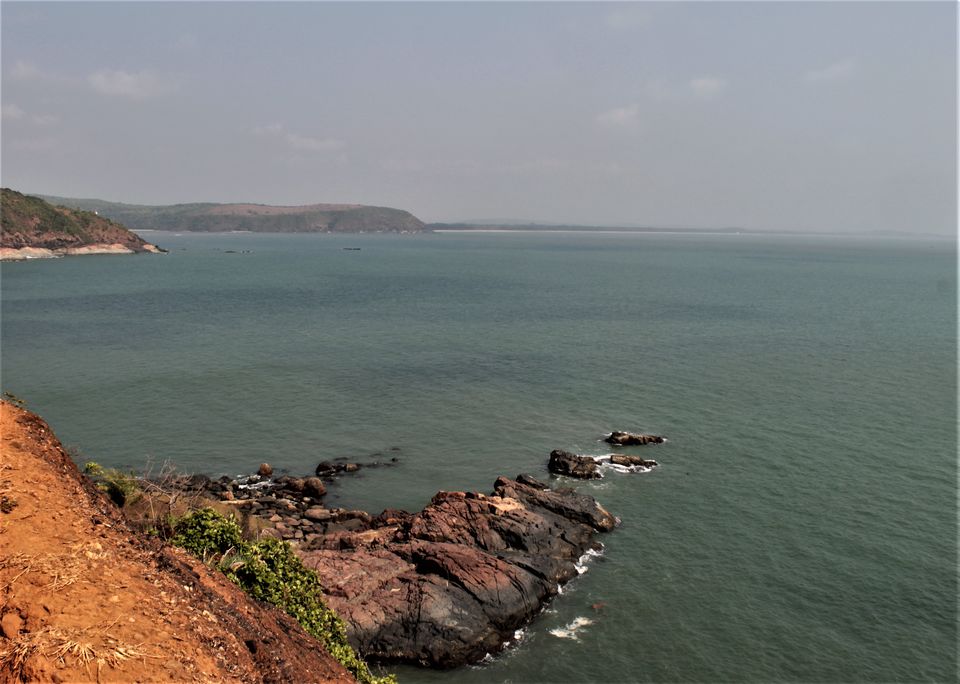 Half-moon beach : This is a small pretty pretty beach and the best part, most of the times, there is almost nobody there. It's very peaceful and feels like your own personal beach :)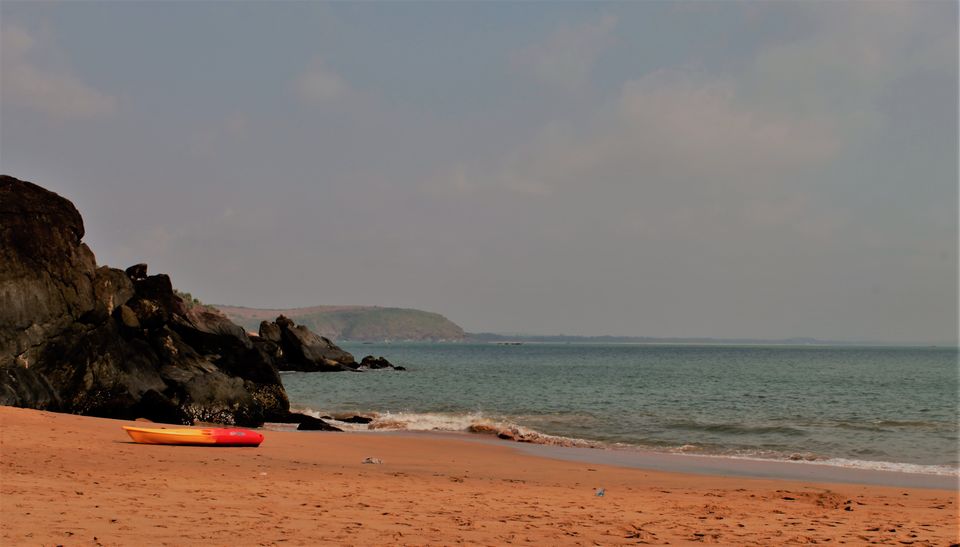 There's paradise beach after the half moon, worth a visit.
The Gokarna town is near the Kudle beach and is a long walk or a quick auto-rickshaw ride from there.
Go explore the temples, see the beaches, if not trekking, take riskshaw's from one beach to another. I am absolutely in love with Gokarna and there is a regular calling from there.
Have a great trip, let that free spirit out. Gokarna is a place where you can find happiness in nature, a place which keeps calling you back and for me, a place which definitely feels like home.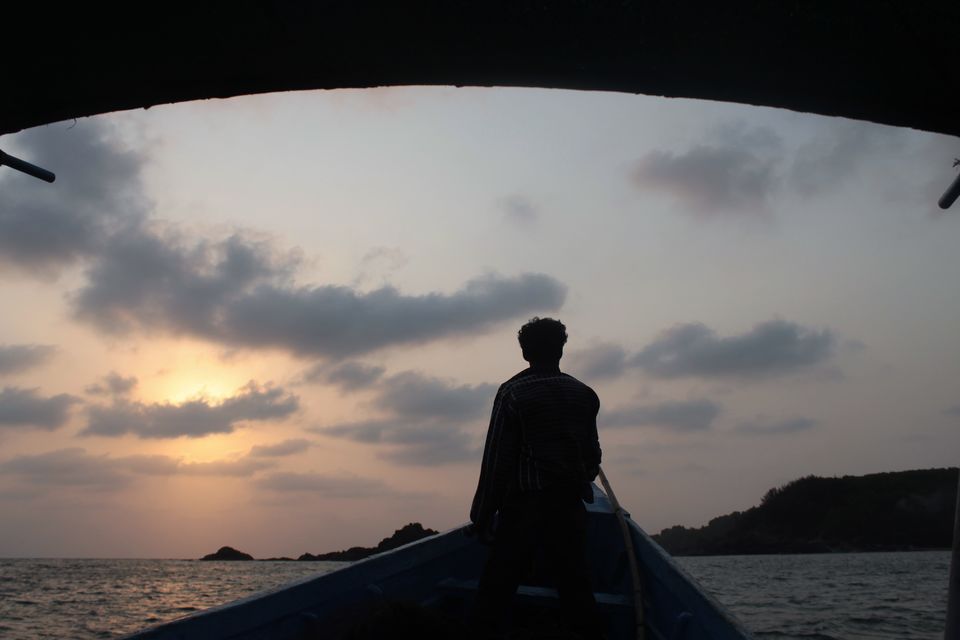 My itinerary of my first solo weekend trip to Gokarna:
- Booked AC Sleeper buses from Bangalore to Gokarna and back, costed around Rs 2000 for the round trip.
- Reached Namaste Cafe early morning Saturday, since I wanted to indulge myself with luxuries of a nice room, booked the AC Double room for Rs 2800 one night stay, which include unlimited breakfast.
DAY 1 - Had delicious breakfast at Namaste Cafe by the beach. Spend the day walking on the Om beach, went to the Dolphin cafe at the end of Om beach which is also on the way to the trek to Half moon beach. Trekked till the half moon beach, made some friends on the way, spend some amazing time @ the beach and took a speed boat back till the Om beach. Booking a full speed boat on your own own would be expensive, since I shared with 4 other people, it came up to Rs 200 per head, although I think there was scope for negotiation.
We watched the beautiful sunset from the boat itself and spend some time at the Om beach before I had my dinner and called it a day.
DAY 2- I woke up really early and spend time on the beach with some happy dogs and saw the sunrise. Had breakfast by the beach at Namaste Cafe, took an auto- rickshaw to the Mahabaleshwar temple in the Gokarna town. You can walk around the town, there are interesting graffiti on the walls all around you. The temple was a rush of people trying to form a queue for 'The Darshan', but walking around in the temple was peaceful as there was a beautiful hymn being chanted through out.
After spending some time at the temple and the town, I went straight to the Kudle beach, sat in a cafe with some interesting music and interesting people and gobbled a lot of food. It was almost time for my bus in the evening, so I went back to the hotel, said good bye to the Om beach and promised I'd be back soon, while preparing myself to go back to the Big-City-Life !!!