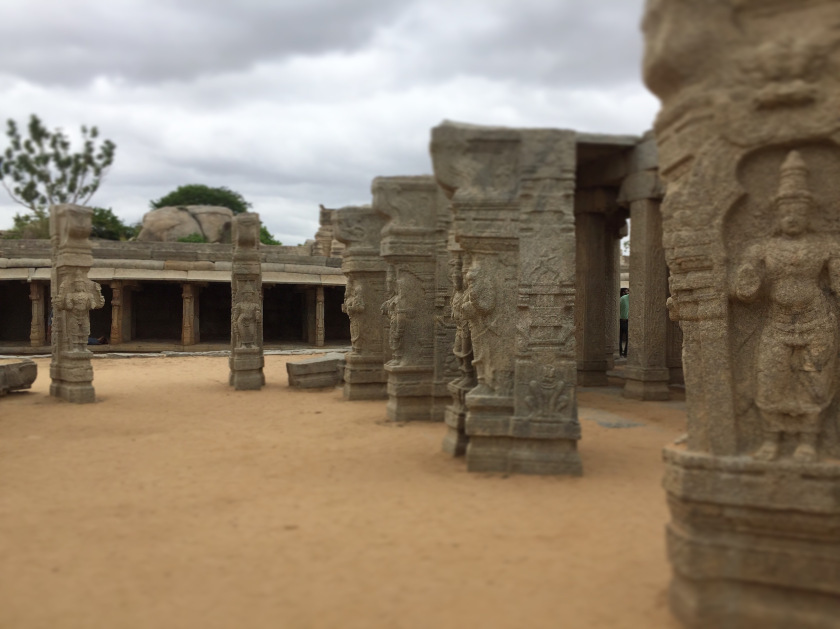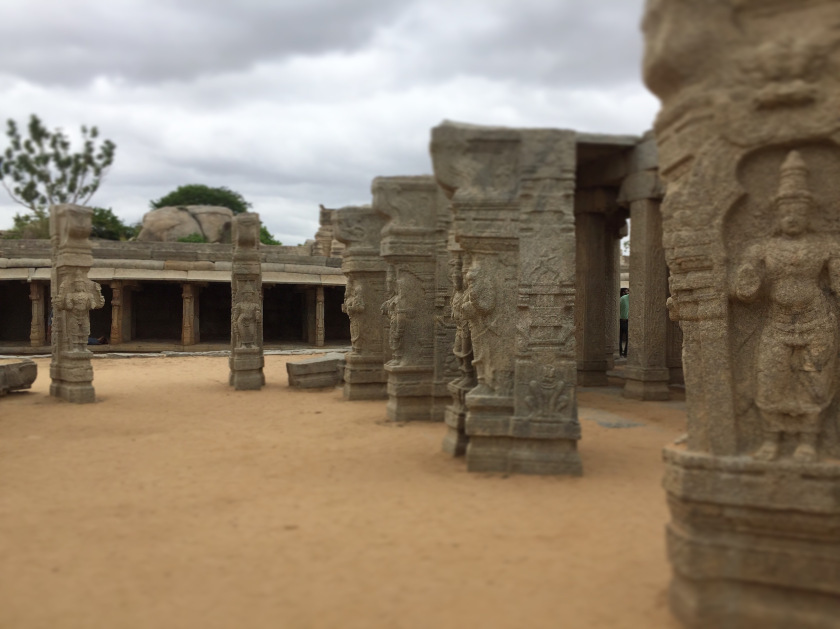 With the monsoons around I was too tempted to head on to a road trip. The dark clouds, cool breeze and the drizzle forced me to get out and hit the road. I decided to go to Lepakshi as it was one of the closest places to Bangalore, around 120 Kms.
It was a Saturday morning. I left home by 8 45 am hoping to reach there by 10 30 am. The route is B'lore-Hyderabad Highway until you reach Kodikonda. Take a left onto the Lepakshi Road and you should reach your destination. Total payable toll is Rs.250/-
The drive is good with well maintained roads. You can drive easily at 80-100 KMPH. The journey is quite scenic with hills on your left and vast open land to your right. I stopped at Sagar Delicacy for Breakfast around 9 45 am.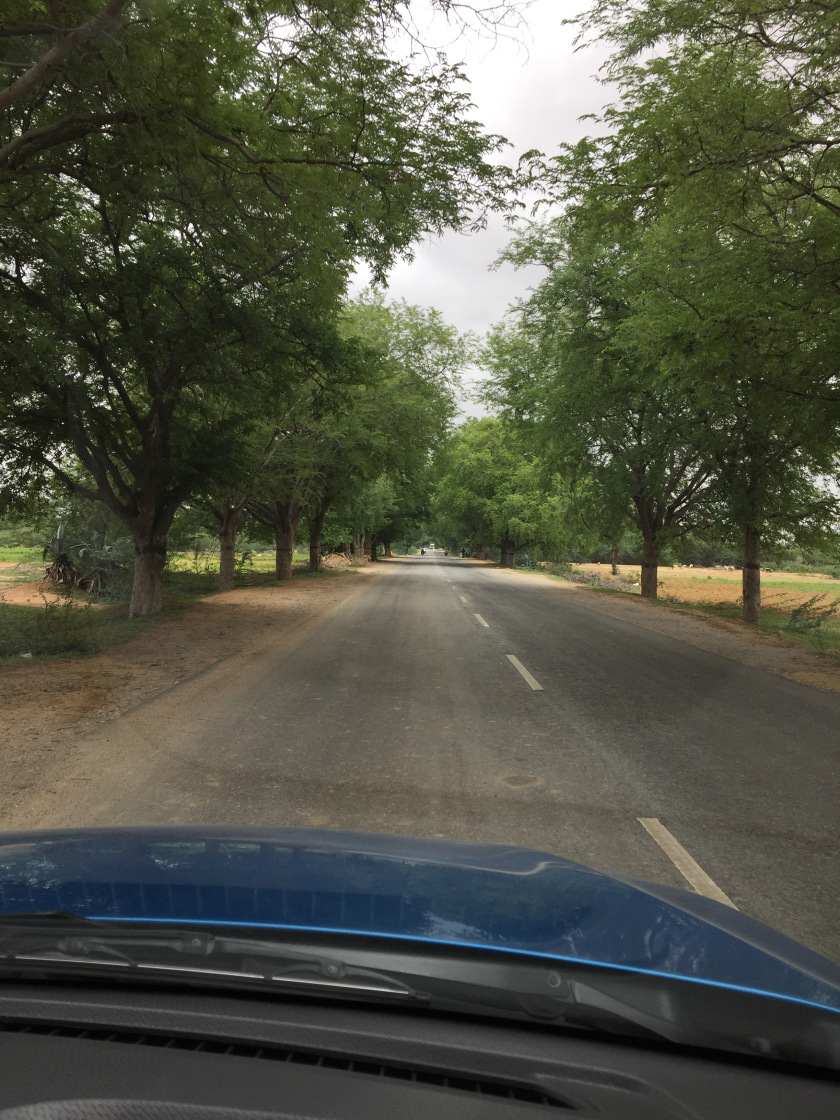 Upon reaching Lapakshi, a 10 m high Nandi Statue welcomes you.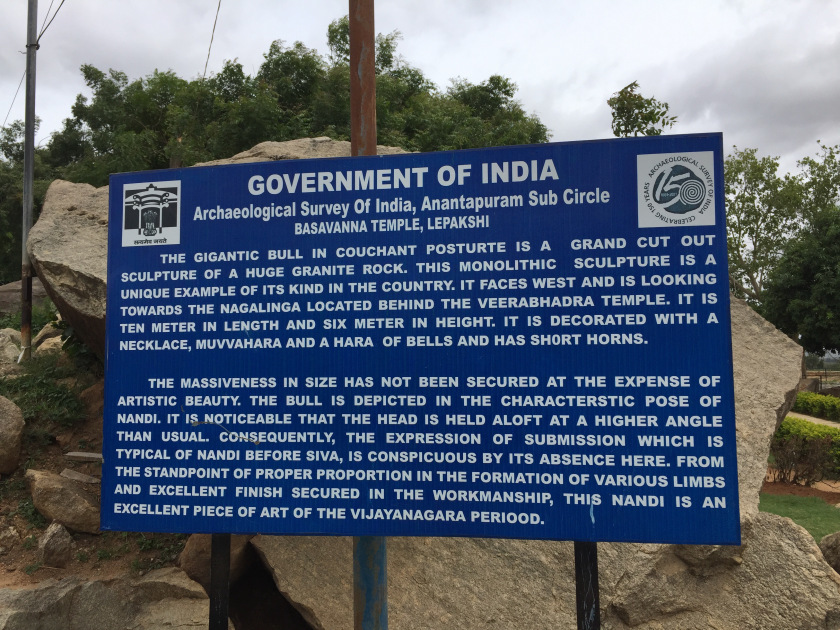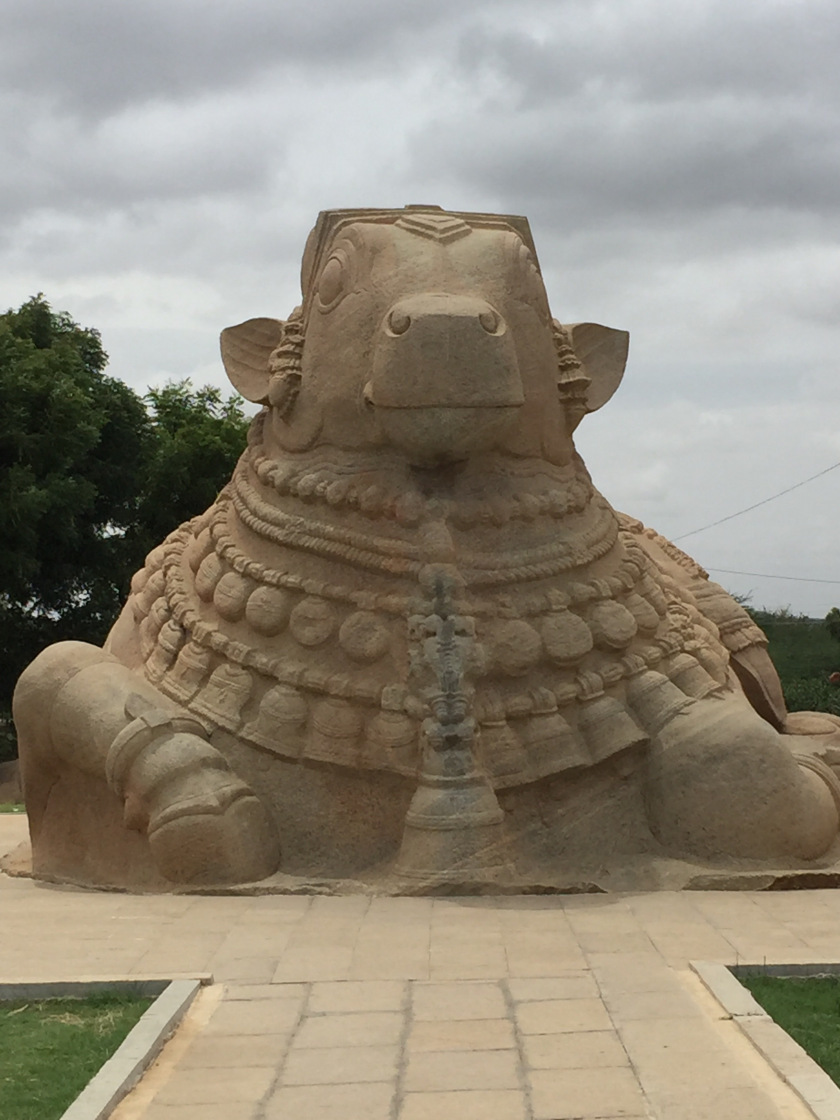 5 minutes from here is the Sri Veerabhadra Temple. Parking is not a problem. This temple is dated back from the Vijayanagara dynasty and has resemblance to the temple in Hampi and Belur-Halebid.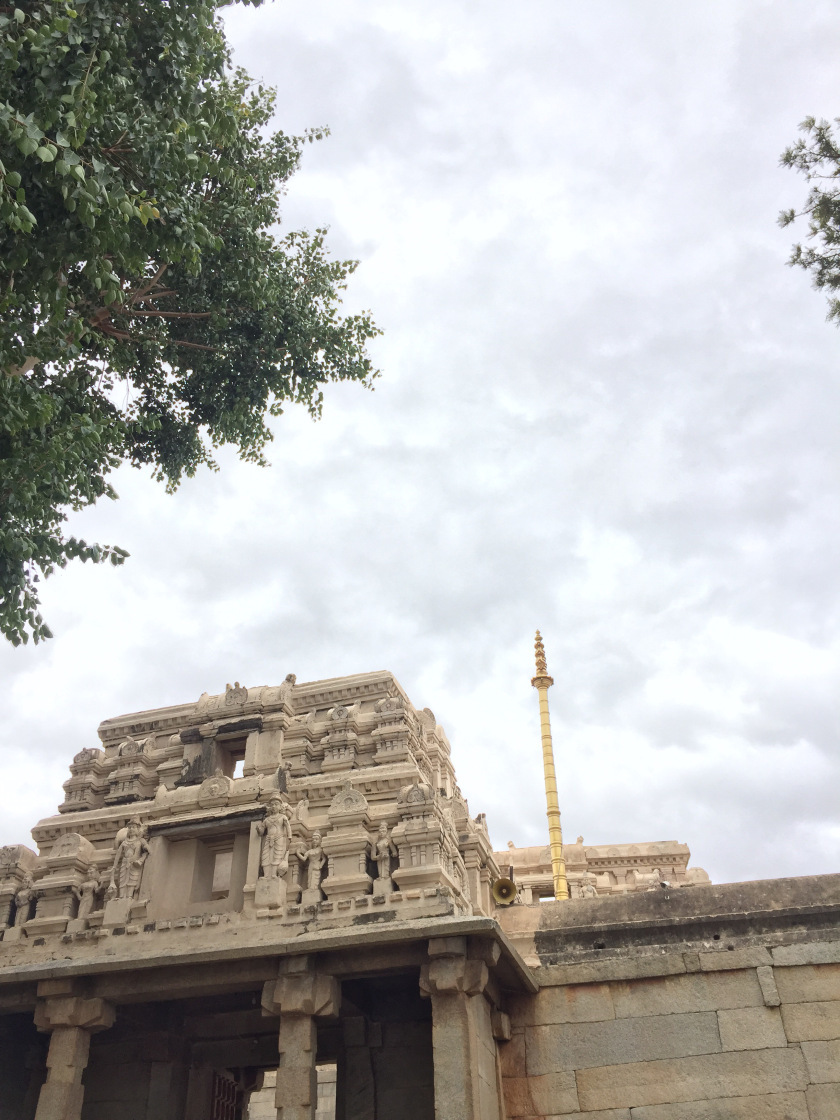 After entering the temple, i wandered around the temple first before entering the worship place. You can see pillars all over protected by a wall. The temple is built on a hill and it is evident.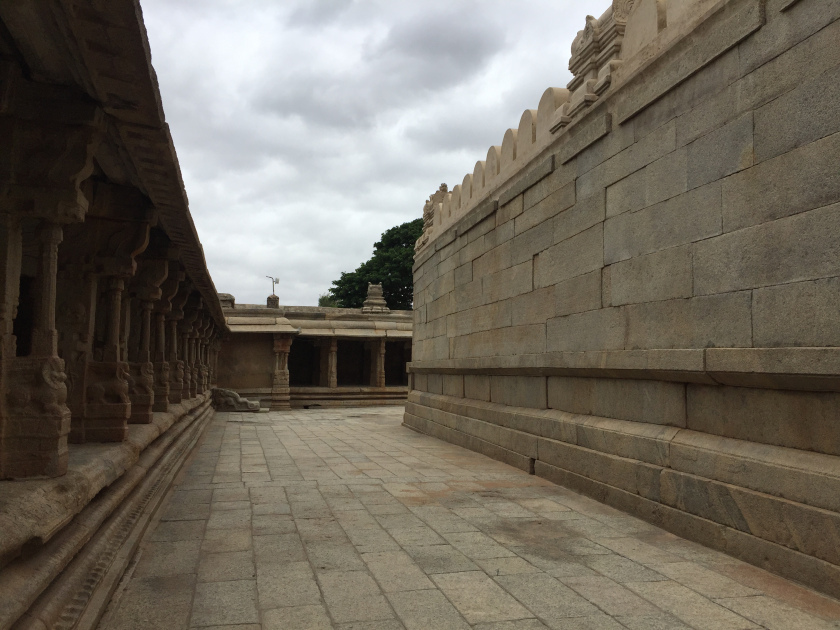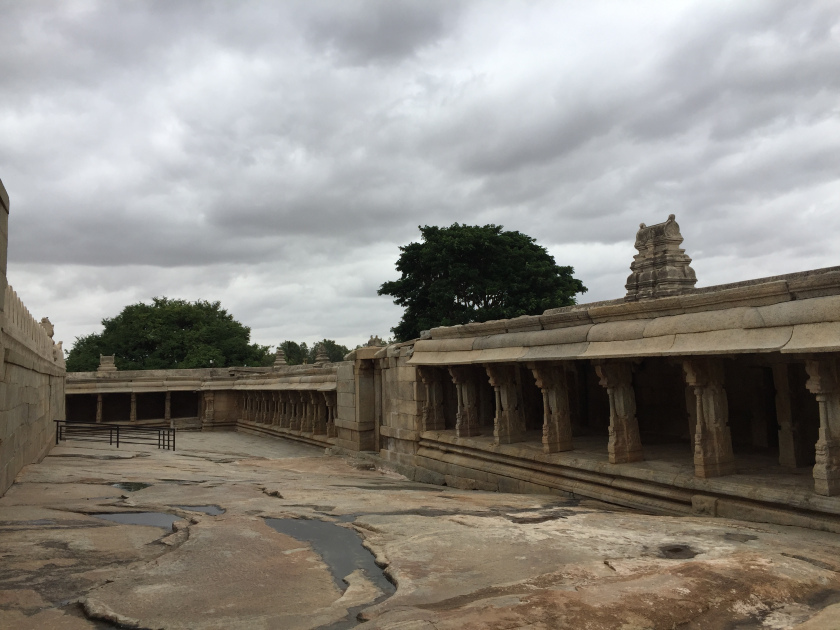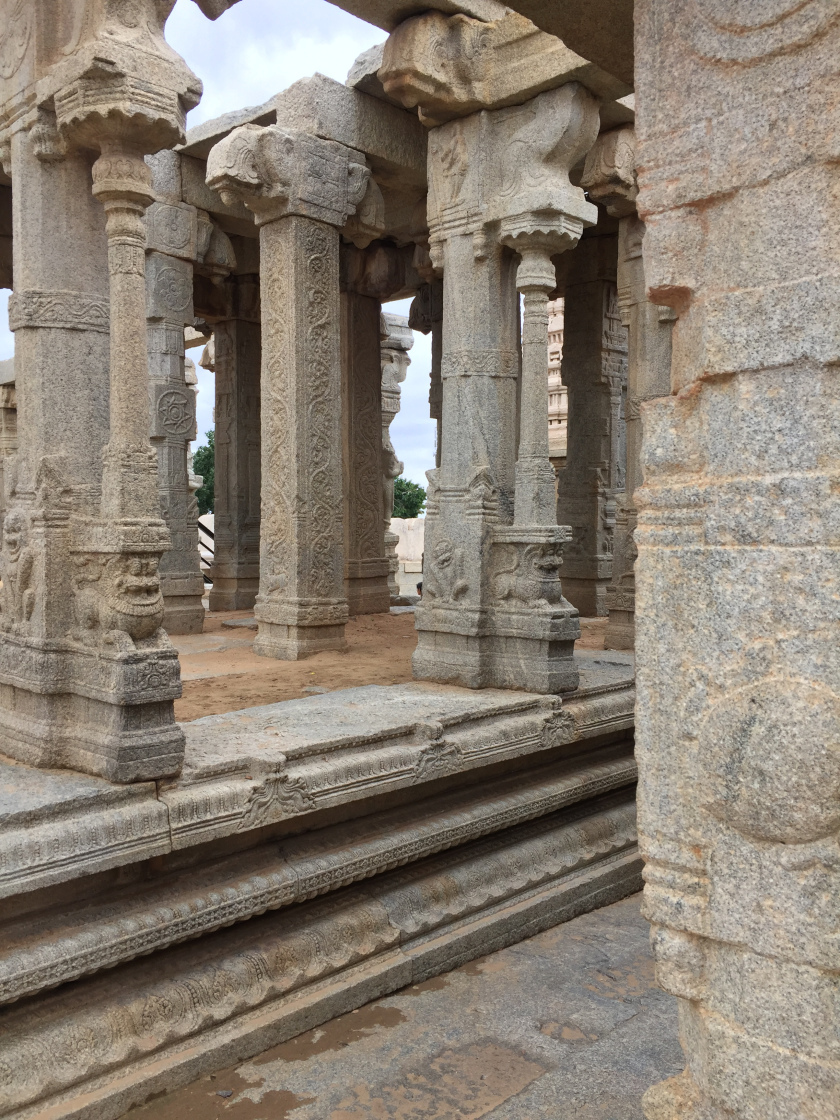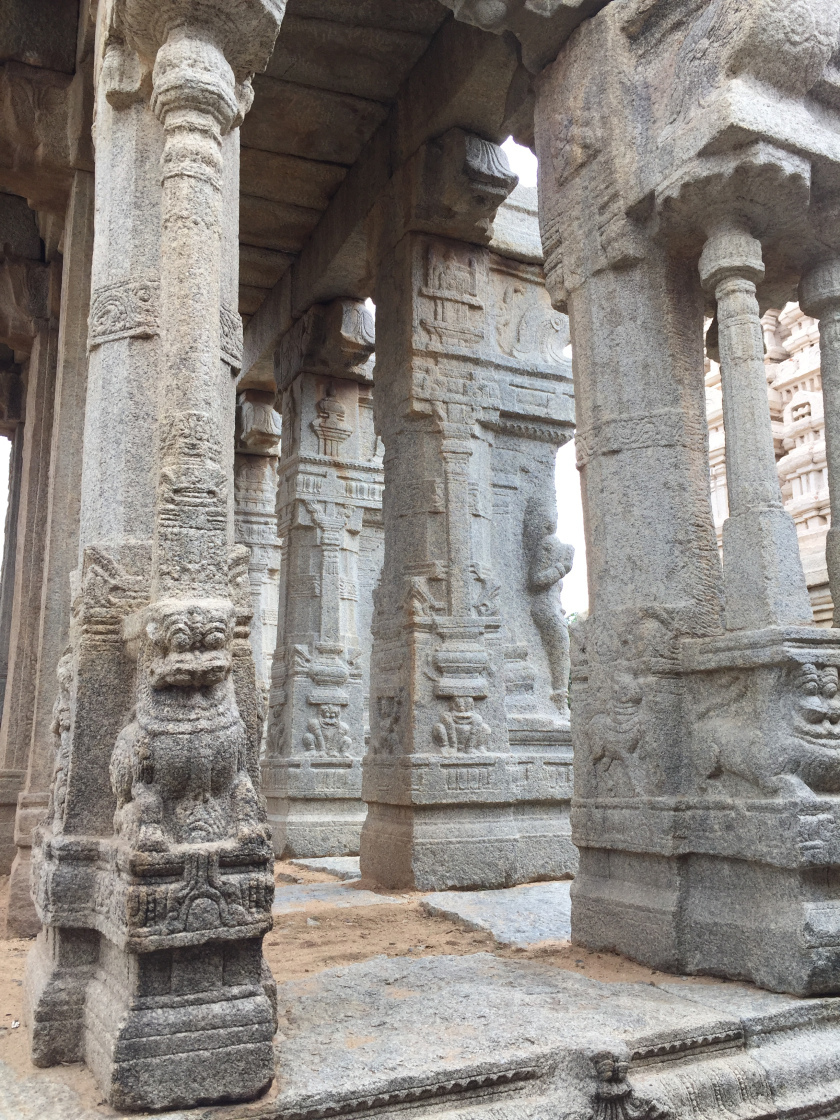 Beautiful isn't it? The place is so calm that you just get engrossed in your thoughts. Further down, I reached an the centre portion which had a rock on which Lord Ganesha and a Massive Serpant were sculpted. Visitors offered their prayers here before entering the Main Temple. Right next to this rock were a few more pillars .(Pic - Cover Image of this Blog).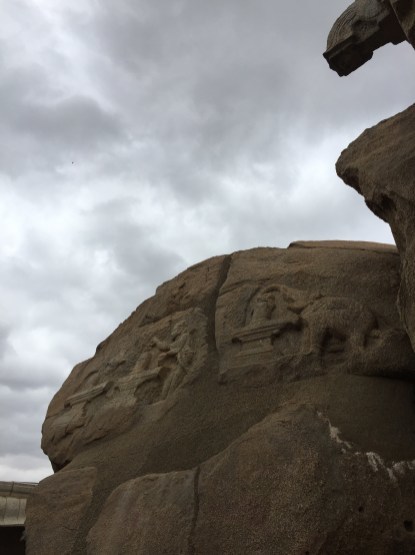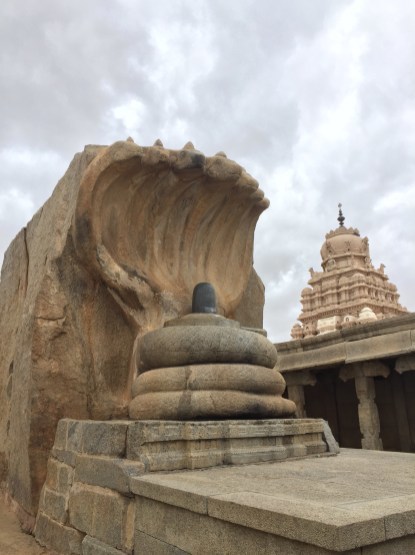 And thats about it. After this it was time to head back home. But it was too early and the weather did not let me go back. I googled 'Closest places to Lepakshi' & I found Jaimangali Black Buck Reserve....