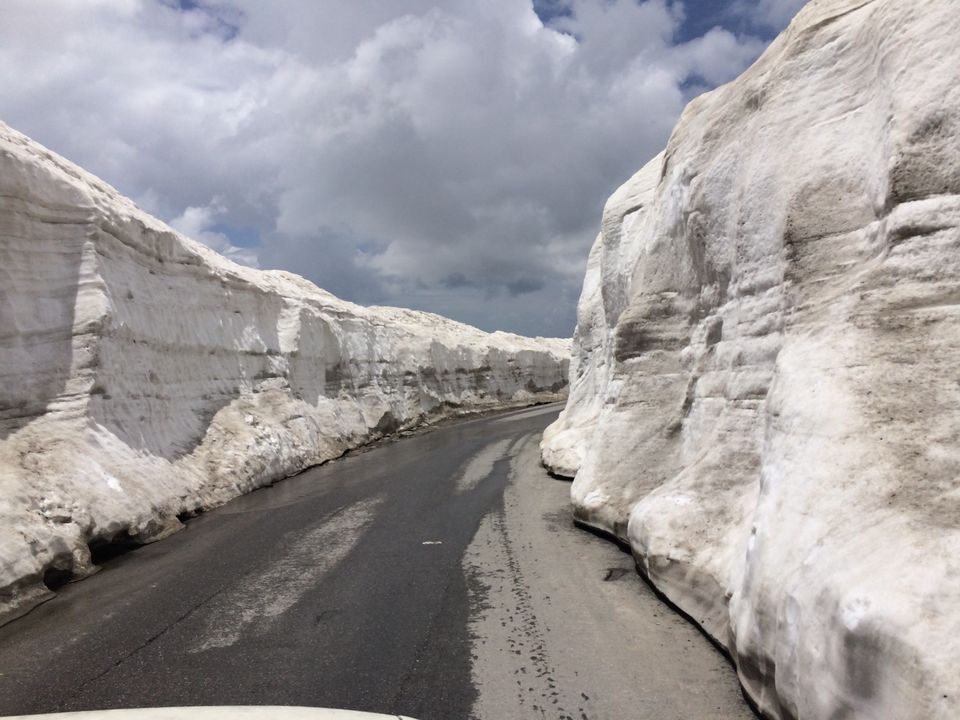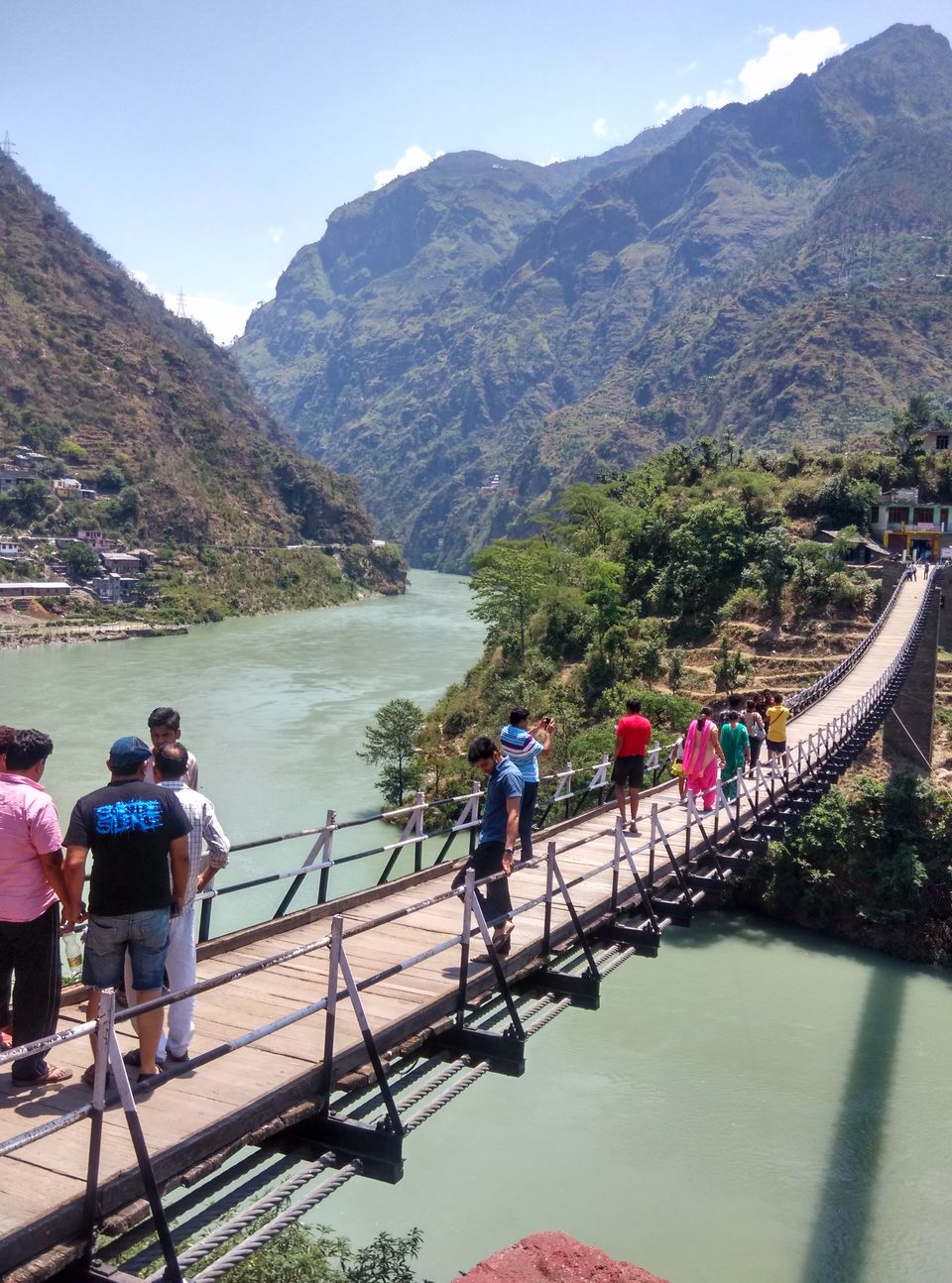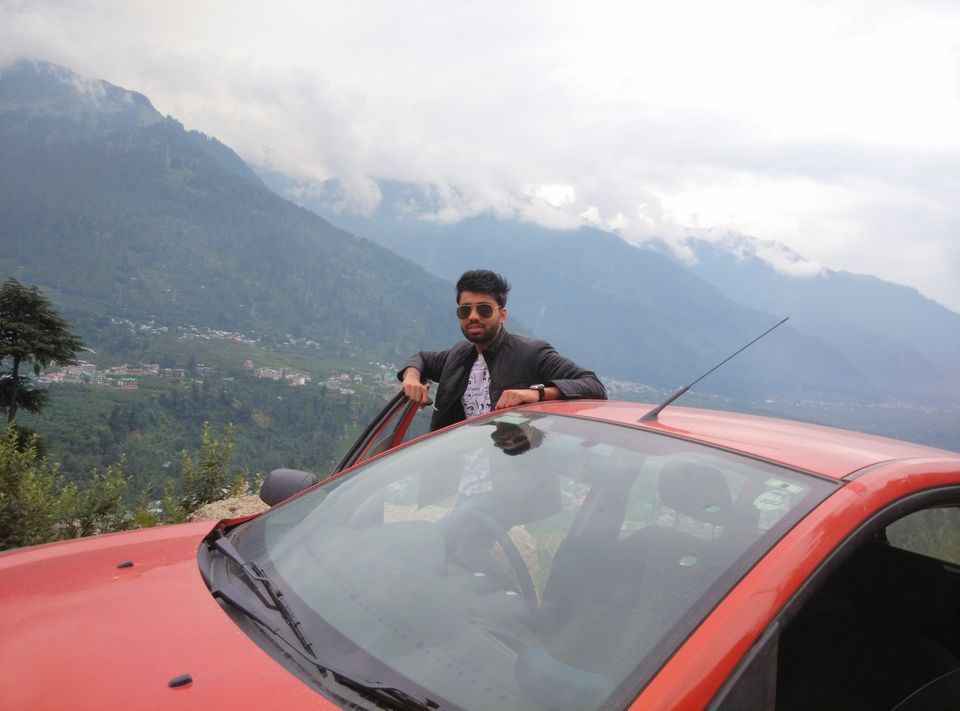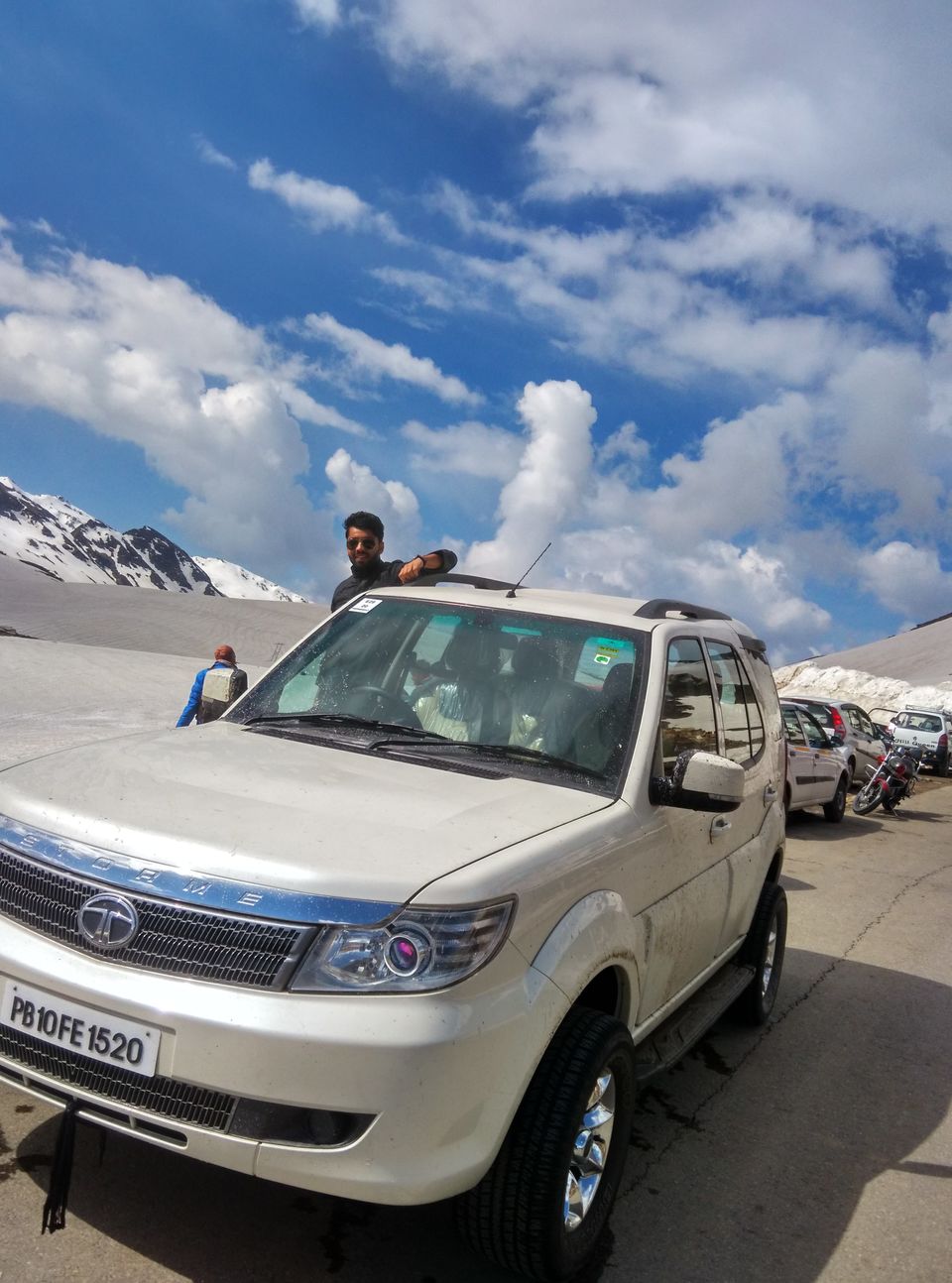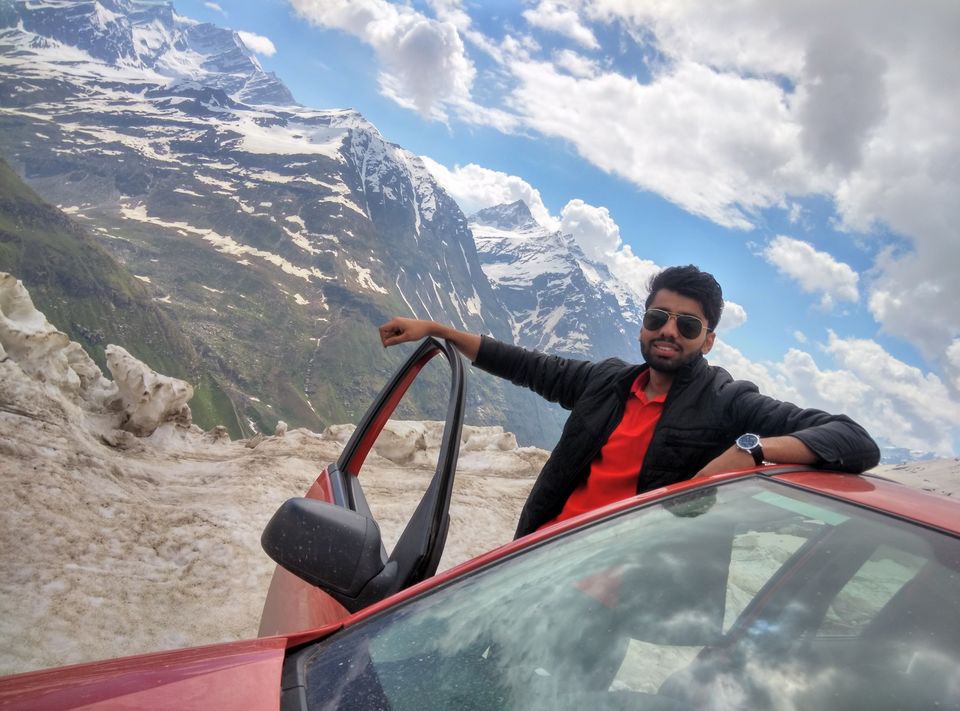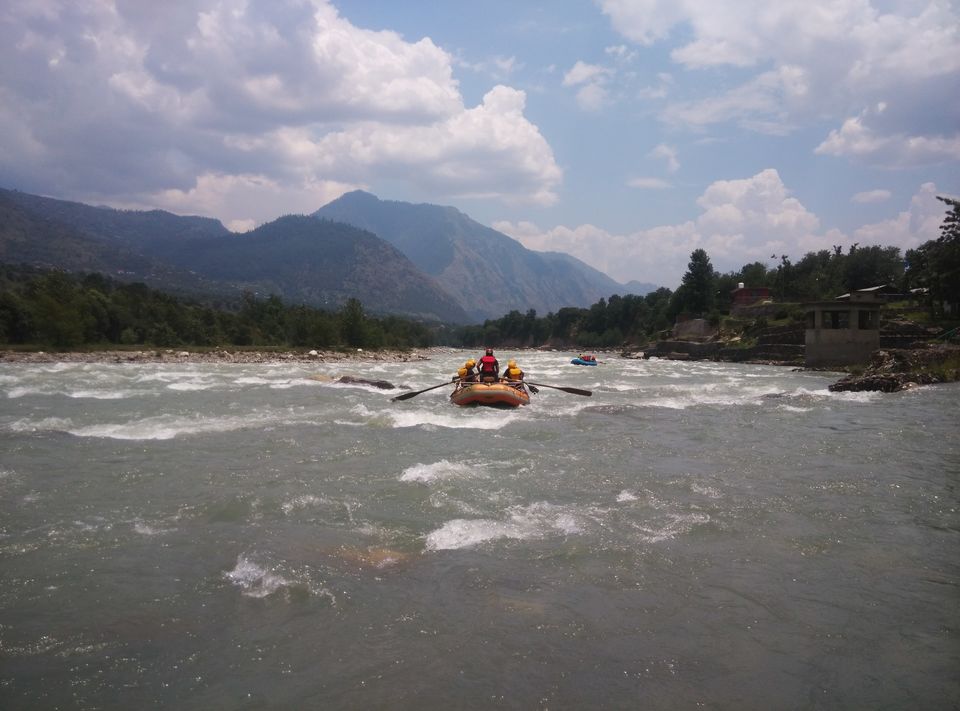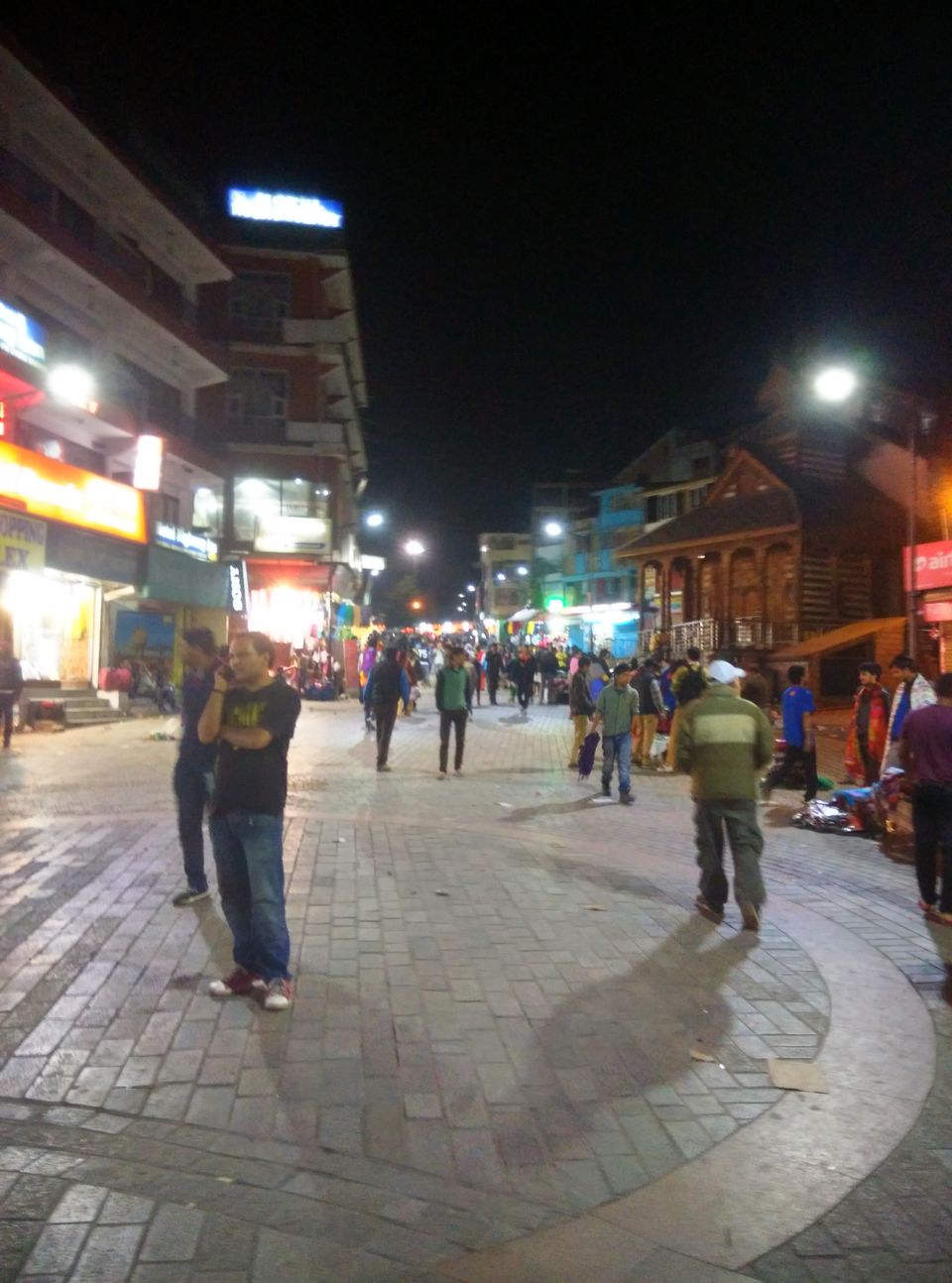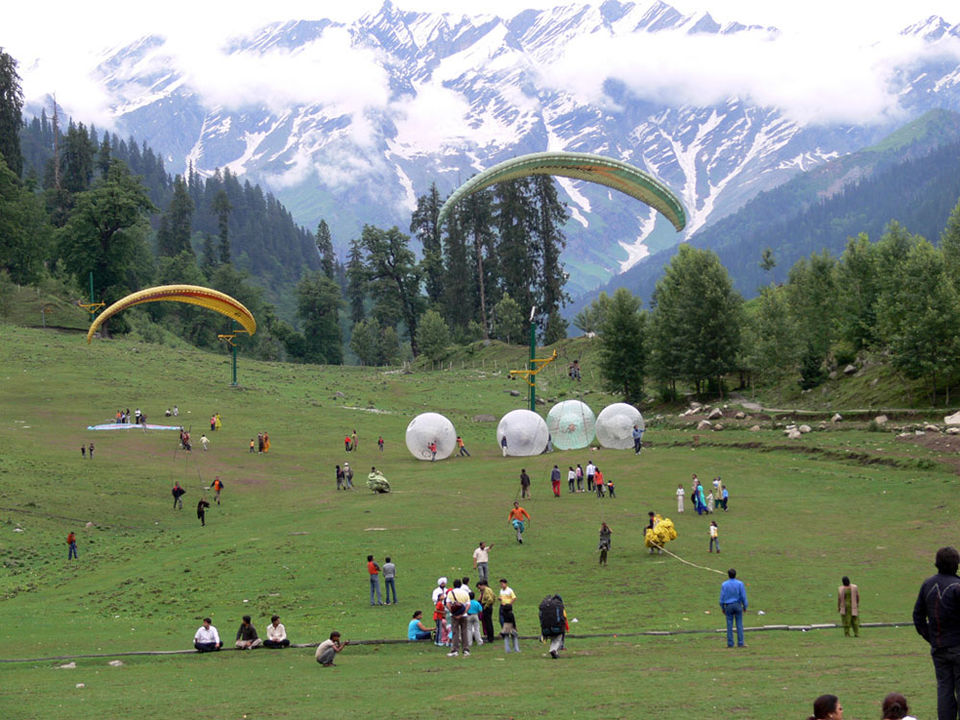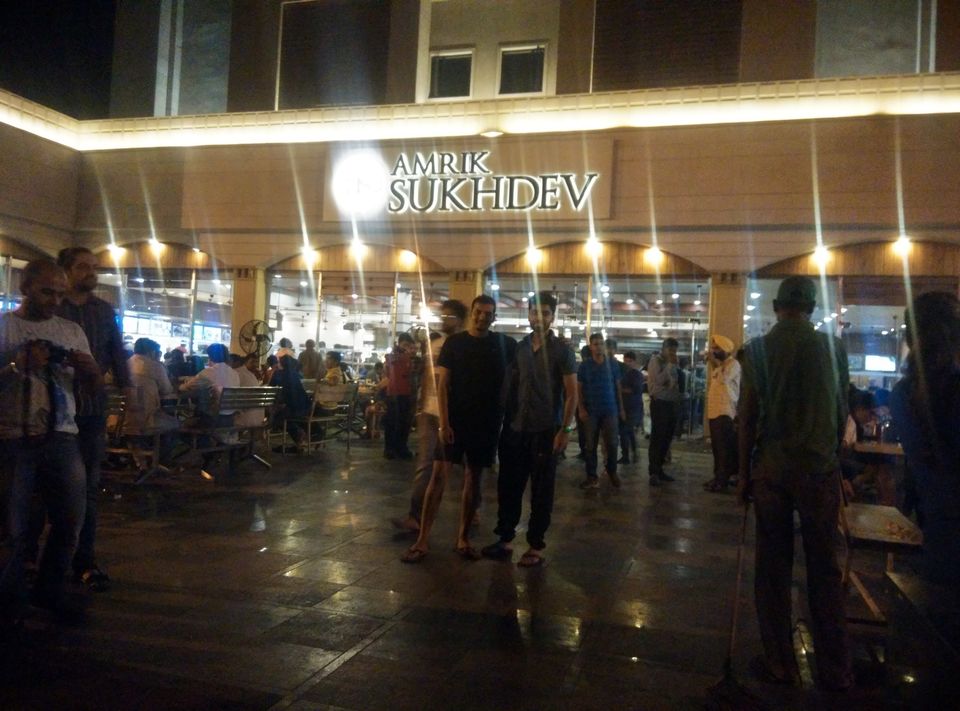 I always wanted to go on road trip in the himalayas. This was my first experience of driving in the Himachal. Although I had a car but it was very difficult to convince my parents. So decided to rent a self drive car from Zoomcar. I along with my three friends started off the journey from Dwarka, New Delhi.
The First stoppage was Amrik Sukhdev at Murthal (1am) which is no more a roadside dhaba. Must try the parathas. The place is crowded round the clock.
-----------------------------------------------------------------------------------------------------
DAY 1
The sun was up while we were crossing chandigarh. Driving for another couple of hours brought us in hills to place called Barmana. We stopped at roadside dhaba to wash face and brush our teeth. We also ordered sandwiches and parathas along with milk. In about an hour we reached city called Sundernagar. The weather was pleasant as the sun was playing hide and seek. We took a stoppage at a hanging bridge on the Sundarnagar lake(10am). The lake was green surrounded by green hills all around. 
Drove for long 3-4 hours and we reached Kullu where Beas river was flowing alongside the road. A lot of River Rafting guys stand along the road to convince you. We stopped and thought of rafting as we were very tired sitting in the car. Rafting was good but cannot be compared to the Rishikesh Rafting. Since the water was very cold, we got refreshed and were ready to drive again. We reached Manali finally after driving for 12 long hours. Since we booked our hotels from online booking site. We started searching the Hotel and ended up in a wrong place called Kanyal Road, Simsa Village which was at higher altitude. The views from this place were mesmerising and it was full of Orchids. I would recommend getting an accommodation here if you are visiting Manali and prefer silent and serene away from city hustle. 
After reaching hotel we slept or few hours and then set out on Mall Road to have Dinner. After having dinner we were walking around and got to know that we must have a pass to visit Rohtang because only 600 Diesel vehicles are allowed in a day. But to get a pass you have to stand in a queue all night and wait for the office to open in morning. One of my friend brought blanket from hotel and we both sat outside the Tourist Office. We met other guys like us who were from Ludhiana. Since we all were engineers, we got mixed up well and decided to go to Rohtang together. 
-------------------------------------------------------------------------------------------------------
DAY 2
The sun came up early next day and we were still waiting outside the office to grab our pass. Finally at 10am the office opened and there was a lot of hassle but luckily we got our pass.
We went back to have our breakfast. After taking rest for a while we started for Solang Valley. We reached Solang in about an hour. We had our lunch there. After that we went to enquire about the cable car and paragliding. I would recommend you to take extra cash for these activities. Specially paragliding, its a lifetime experience which costs about 5 grand. 
After spending couple of hours sitting and enjoying the sight, we decided to head back hotel. There was lot of traffic on our way back. So we reached our hotel around 8:30pm. Went off to sleep after having dinner at hotel. 
--------------------------------------------------------------------------------------------------------
DAY 3
We got up early next day and got ready to start for Rohtang. But we got stuck in traffic again near Mall Road in Manali. So i would recommend starting at 6am if you have to cross the Mall Road on way to Rohtang. On way we found lot of shops for renting Fur Coats and Boots. You can take these clothes on rent in about 100-200 bucks. We preferred a bottle of rum instead of clothes and boots. Initially there was a lot of traffic on way and i was scared as our car was exhausted. But then we were driving behind the guys from Ludhiana whom we met other night. After a while the road was clean and not so packed. Finally we reached Rohtang and it was all crowded like  a busy metro street.The snow there was no less than mud. The guys from Ludhiana told me to keep moving and then we came to road which was cut through the snow. Driving for another 5 minutes brought us behind the mountain where crowd had created a mess. This place was very serene and snow was milky white. We stopped our cars alongside the road and got out to feel the chill. For moment I felt so numb trying to absorb the ethnicity of the place. The landscape was so mesmerising that all of us started clicking pictures. After a while we sat in snow drinking our rum. 
Sardi mein garmi ka ehsaas #OldMonk.
After enjoying the rum, we played music in our cars and danced and played in snow. We spent couple of hours enjoying the beauty of atmosphere. We decided to leave a bit early to avoid the traffic and driving in dark. After reaching back to our hotel in Manali, we bought another bottle of whisky. We had few drinks along with our dinner. We thought of enjoying our last night in Manali. So we took our cars and went to centre of Mall Road. We parked our cars and played music. The place used to be the most crowded place during the day but was deserted as it was 1am. We danced for a while and decided to head back before getting into some trouble.
----------------------------------------------------------------------------------------------------------
DAY 4
After taking our breakfast we all got ready to head back to our home. On our way we stopped at fruit mandi in Mandi district. It is along the road. We took peach and apricot cartons for home. There are a lot of stalls for fruits on way but I would recommend you to  wait for fruit mandi. This is just alongside the highway, so you don't need to travel inside the city. The fruits are lot cheaper than the stalls that you would find on the way. After having our lunch in a snackbar in Mandi, we started driving again. We finally reached the plains around 9pm. After having dinner, I said goodbye to the Ludhiana guys as our destination route was different. It was a good experience meeting new people and than developing an instant friendship which would not just end here. After this we kept driving till we reached home at 3am.
----------------------------------------------------------------------------------------------------------
This was a lifetime experience which has inspired me to travel and take up more such road trips.