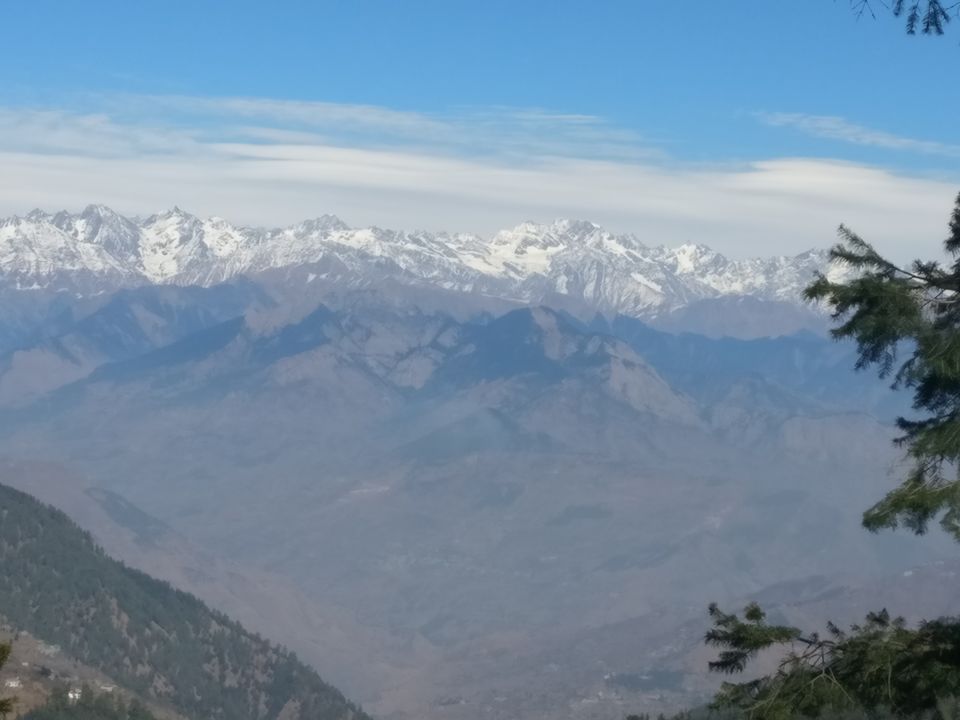 Another long weekend when we decided to head to Himachal, giving our hectic city lives a break and climbing the hills to experience the fresh and most importantly pollution free air. Although we were staying in Shimla, we moved beyond Shimla early morning at 7 am. The climate was pleasant in the day with freezing evenings and nights. We definitely wanted to see the snow, something that all enjoy without giving a second thought.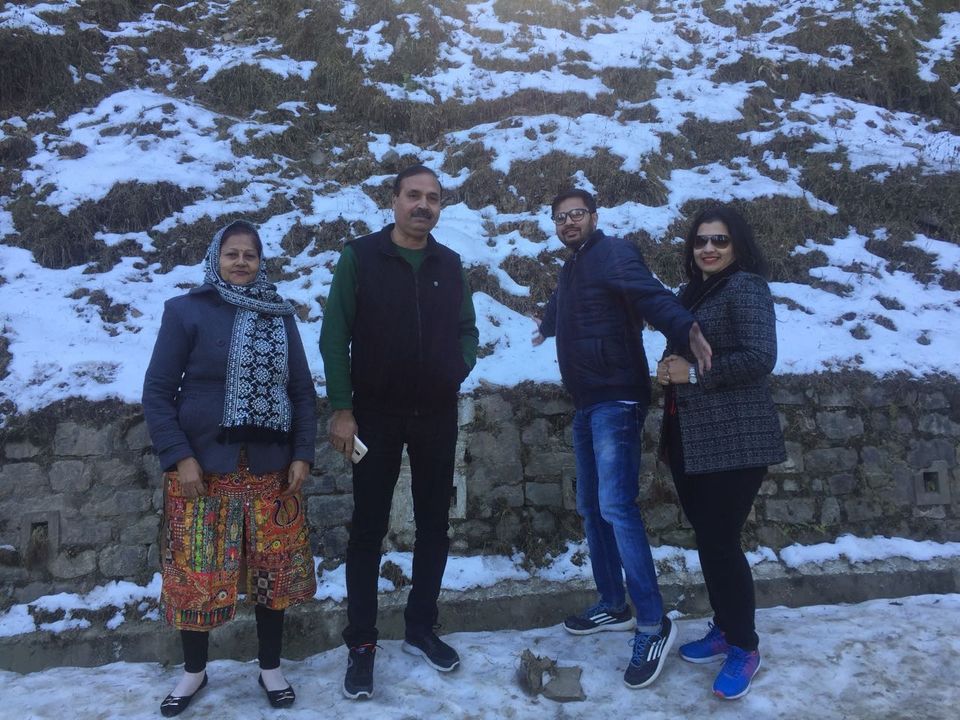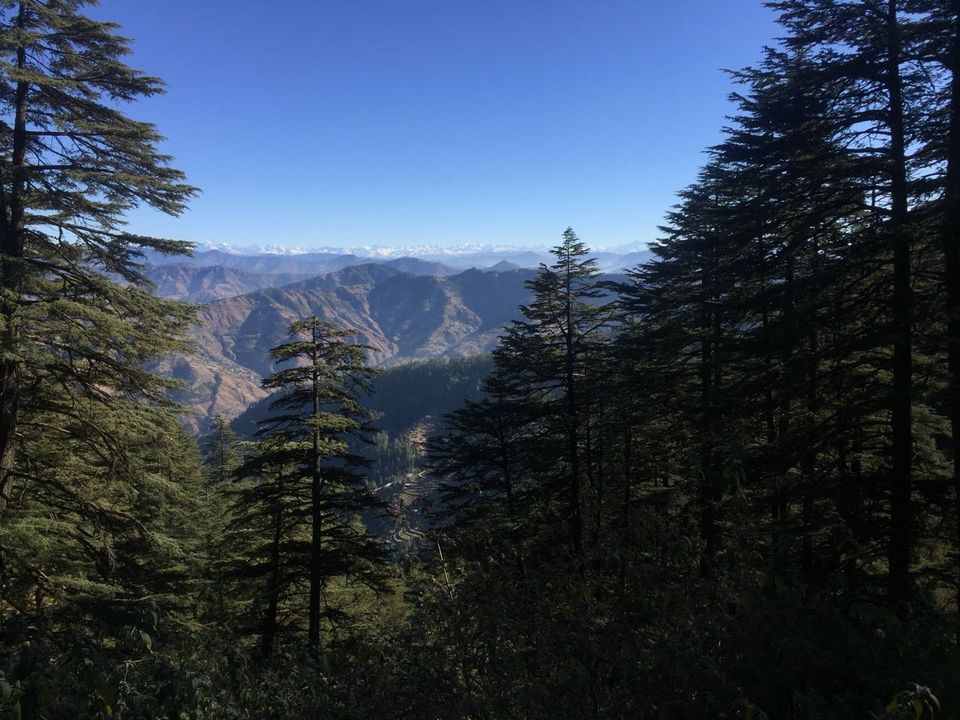 First we planned to take a halt at Kufri but we could feel the temperature would be more pleasant above so we decided to move to Narkanda. Although we didn't stop at Kufri, but the colourful small stalls and yaks looked very attractive to stop and we could see a lot of people clicking pictures. It took us an hour and half to reach Narkanda from Kufri and we could see snowflakes on our way. We were very excited to play in the snow and when enquired about it, the local stall owner advised us to go to Hatu Peak(approx. 20 mins) from Narkanda. And so we decided to climb right upto the peak (Hatu Peak).
One can either trek, or go by car for 8 kms through the lushgreen and one of the most difficult tracks to drive. They had arrangement of taxis and open jeeps for tourists. We decided to drive on our own but the road was very difficult and narrow that only one car can climb at a time. The peak is surrounded by dense forest. But the view from there is breath-taking and worth a visit. I am sure people taking open jeeps would be freezing in the cold but they would be enjoying the best scenic view on their way. While we were on the way, we saw a spot where a large number of people were gathered and playing in the snow. The view was great and had enough snow to attract allvthe passersby. A localite had also put in a stall for boots and hot tea and our favourite maggi in their own style which was being enjoyed by one and all. At the top of the peak there is a small wooden temple called Hatu temple also. According to some locals, the famous Hatu Mata temple is the temple of Queen Mandodari wife of Ravana.
We stayed there for about an hour, clicked a million photos, played to the full enjoyment and then decided to go down as the number of people were increasing. The route to go down is also the same narrow road, if one car is coming on one side, it is very difficult for a car to cross from the other side. A steep, dangerous but adventurous road is what I describe as the route to Hatu Peak from Narkanda.
A must visit if you are towards Shimla for a complete view of the mountains and of course snow is added as icing on the cake.