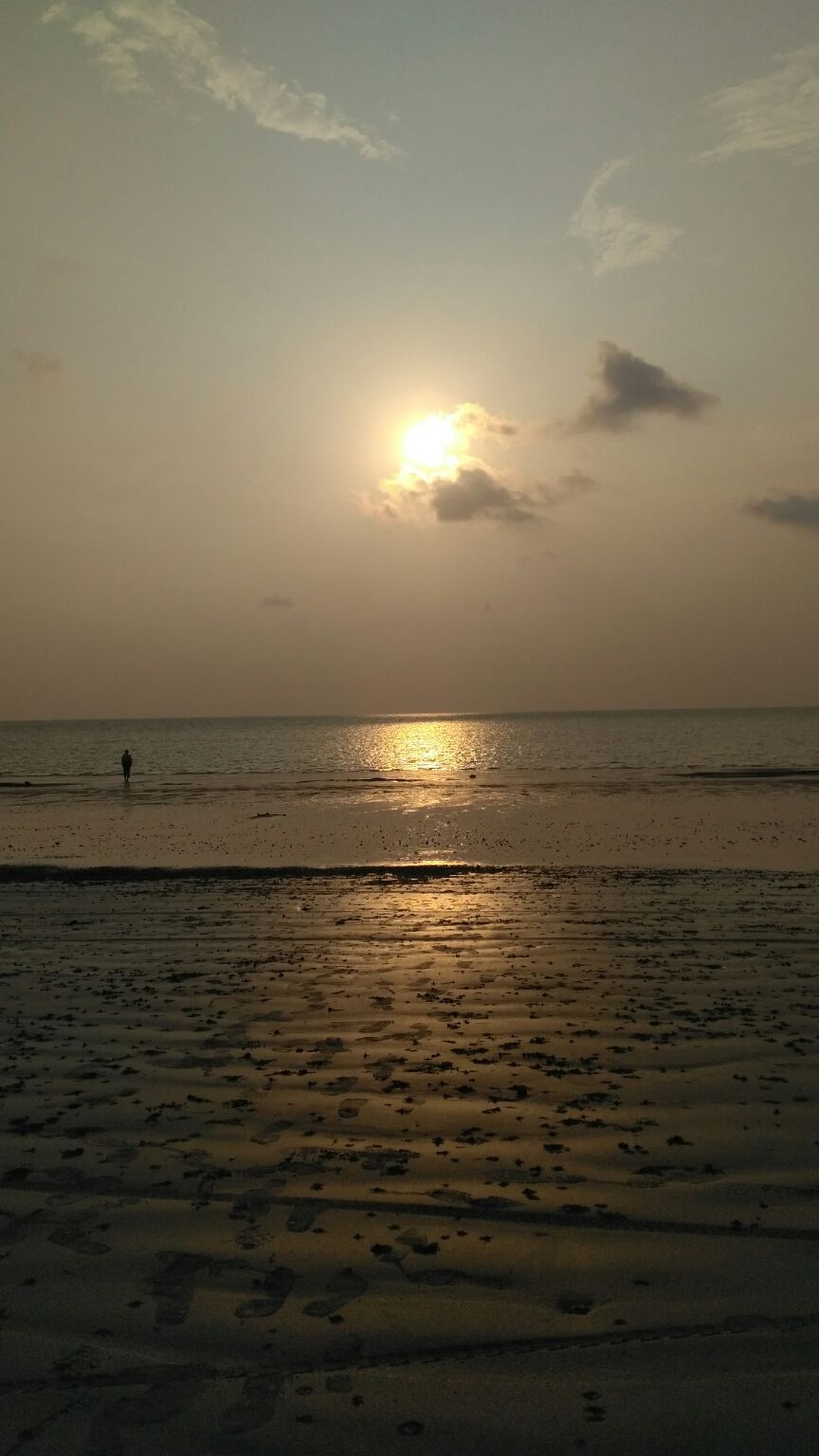 Heavy rains and thunders couldn't keep our feet stay put at home and hence we started driving to our regular route. Just on the way, we decided to go more further. After exiting Mumbai, we were on Mumbai-Ahmadabad highway with no plan on mind. We sipped our favorite McCafe from McDonald's on the highway. Spent more than an hour here and still there were no plans. Just driving ahead, I came across the highway boards and read Dahanu! And Voila, we got our destination. Yes, we were heading to Dahanu!!!. An impromptu plan over passing board. Sounds exciting? We dealt with it. Lol. We had our lunch on the highway itself at Food Highway Restaurant. Newly opened, good food and clean toilets!
Located at Palghar Beach of Maharashtra, Dahanu is a popular place near Mumbai. It is situated at 65 km on the north side of Virar. Dahanu Beach is the prime attraction to the tourists who love spending time at a wonderful beach. As compared to other beaches in Maharashtra, one finds Dahanu beach less crowded and cheap; but that definitely does not at all mean the place lacks something. Dahanu beach possesses various types of resorts, hotels and awesome food as well. Chickoo plantation is the specialty of Dahanu.
Just 114.6kms and 2h 50mins away from Mumbai, the drive till Dahanu was smooth. Since 90% of the road was driving on highway, the other 10% wasn't bad either. We reached Dahanu beach at around 5pm. What a lovely and serene beach. One of the neatest beach, though not very clean, neither it was too dirty. Just good to enjoy the perfect sunset. Since it was a low tide, the entire beach was sparsely populated.
We loved the sunset and enjoyed our time with delicious Malai kulfi and Pista kulfi for Rish. I really wished we had planned it first cos there was a Dahanu fort and Asavli Dam to see which wasn't too far but we couldn't make it cos of time.
Tan.