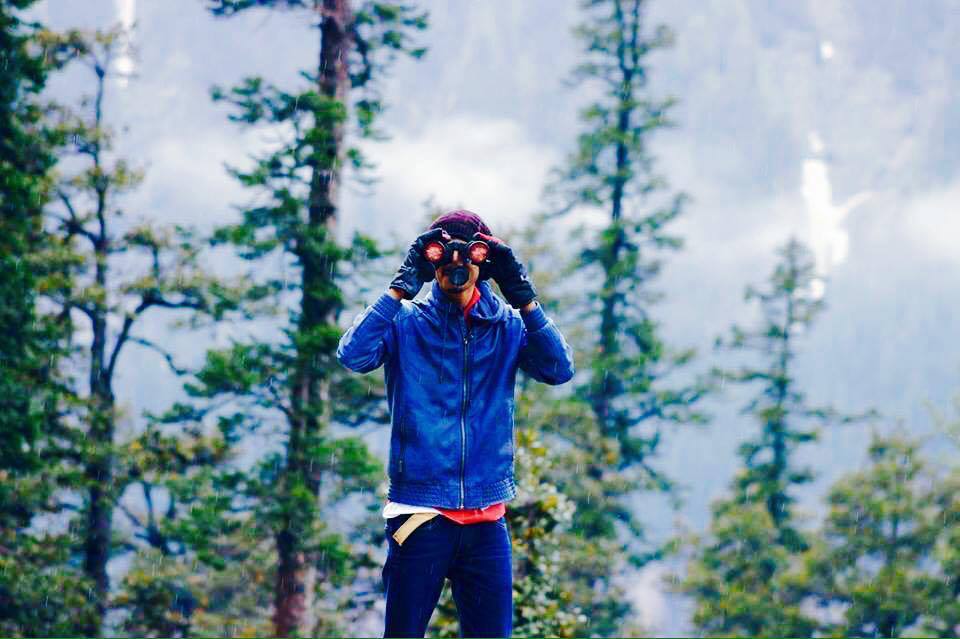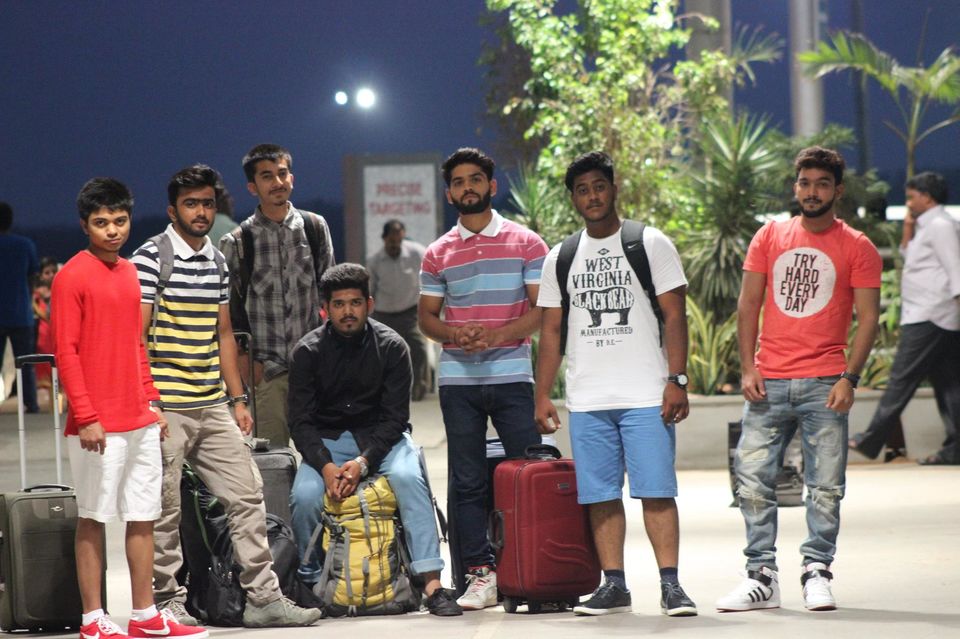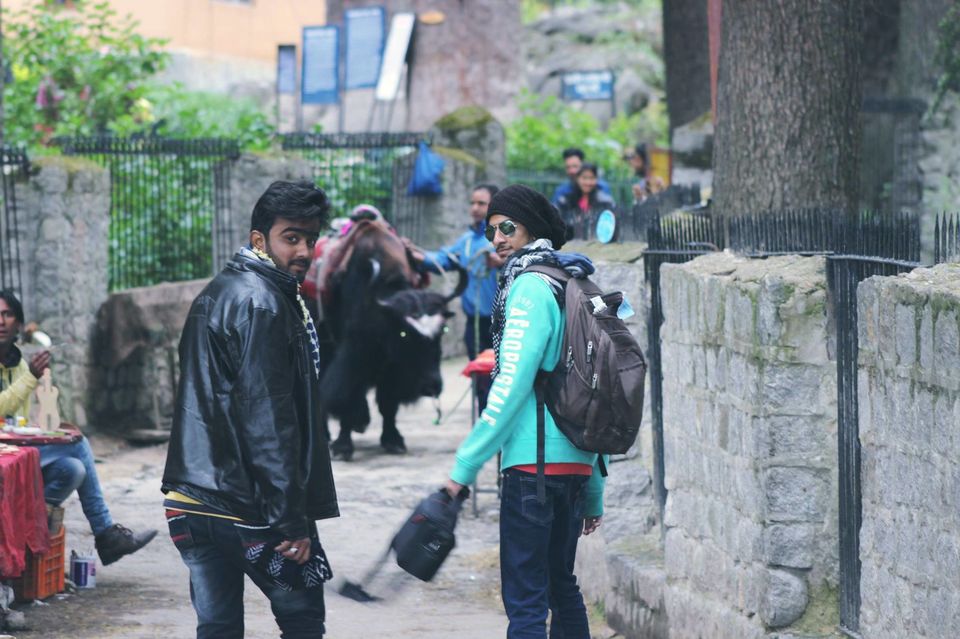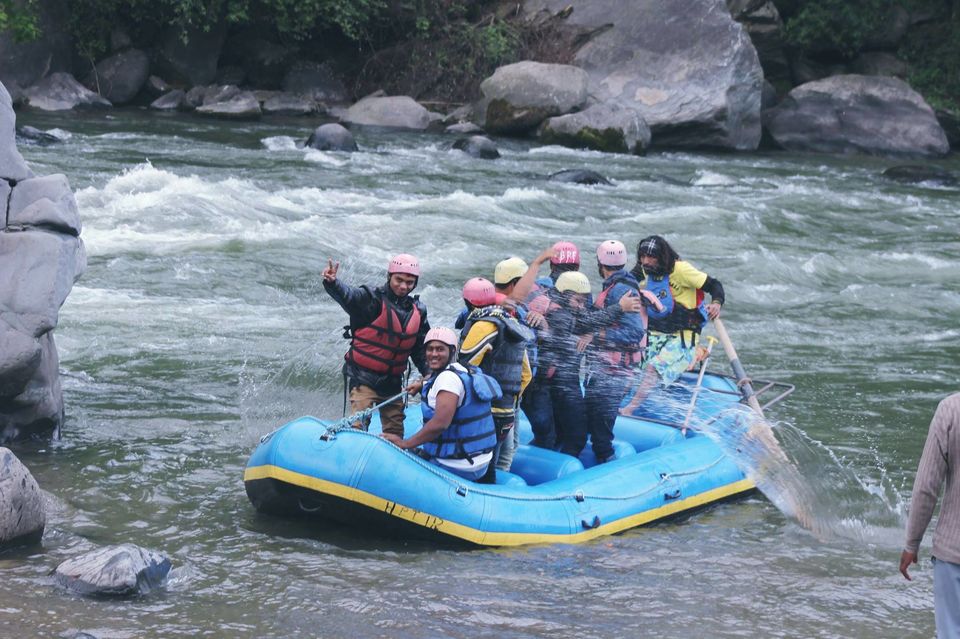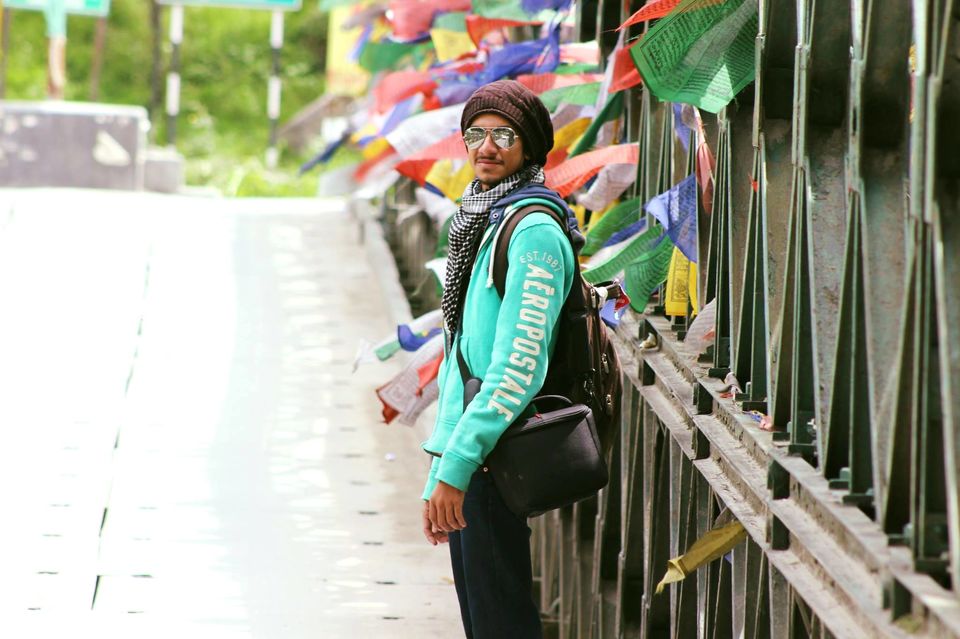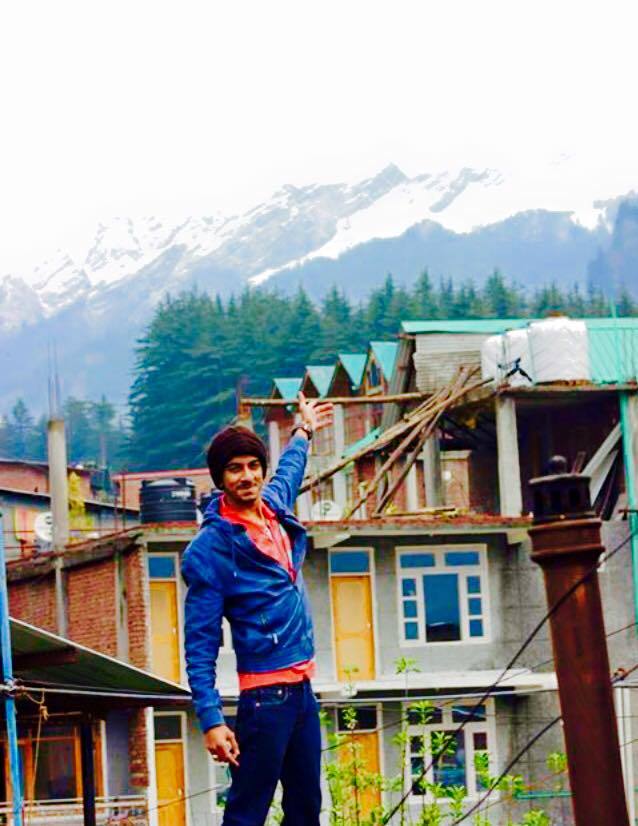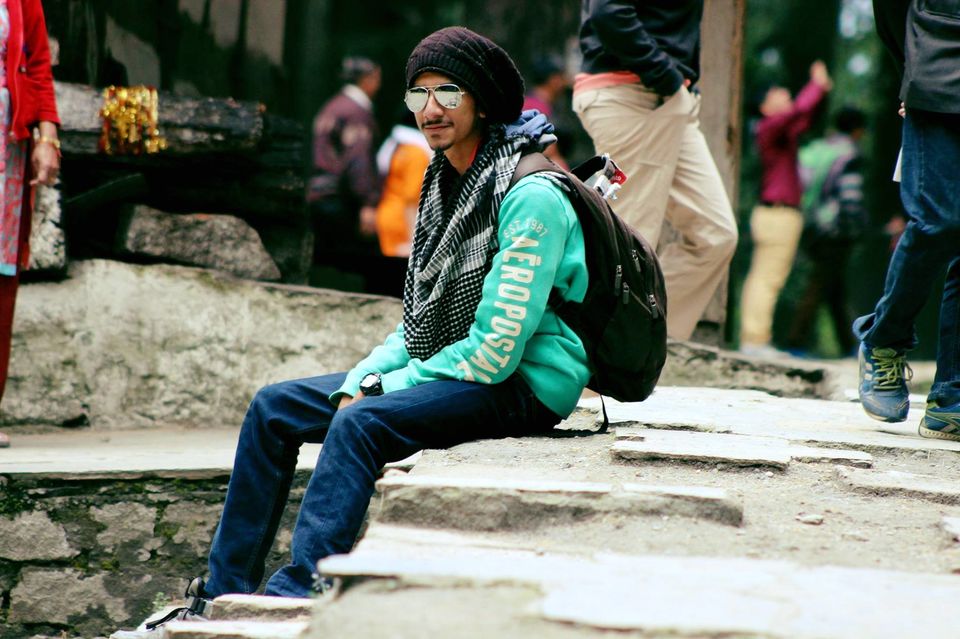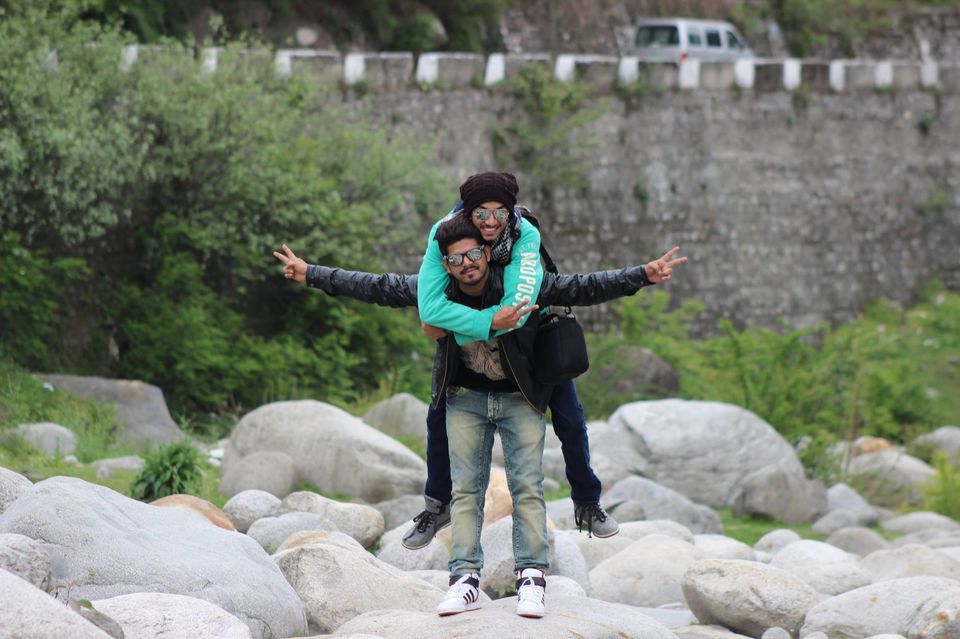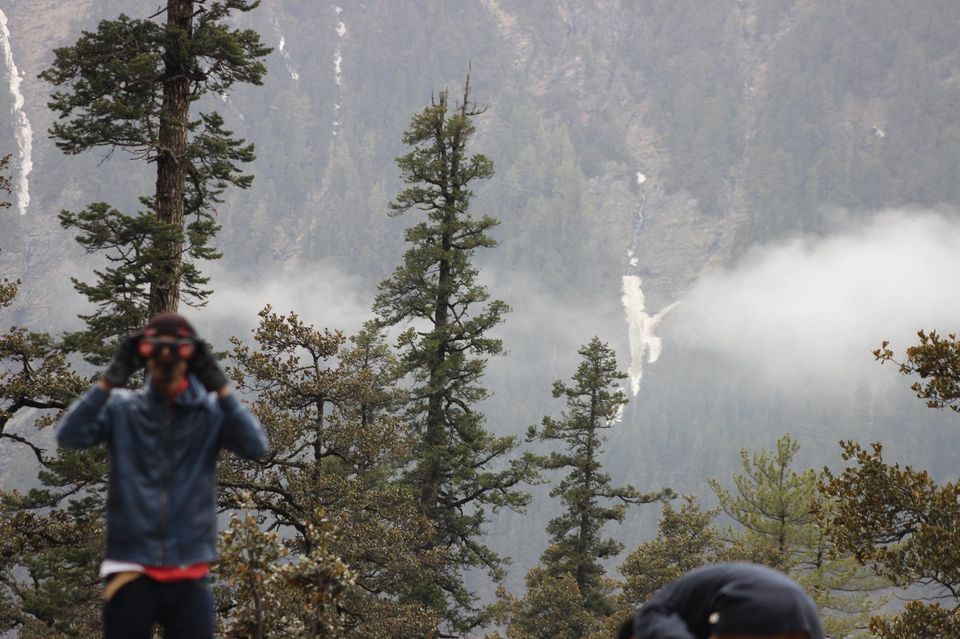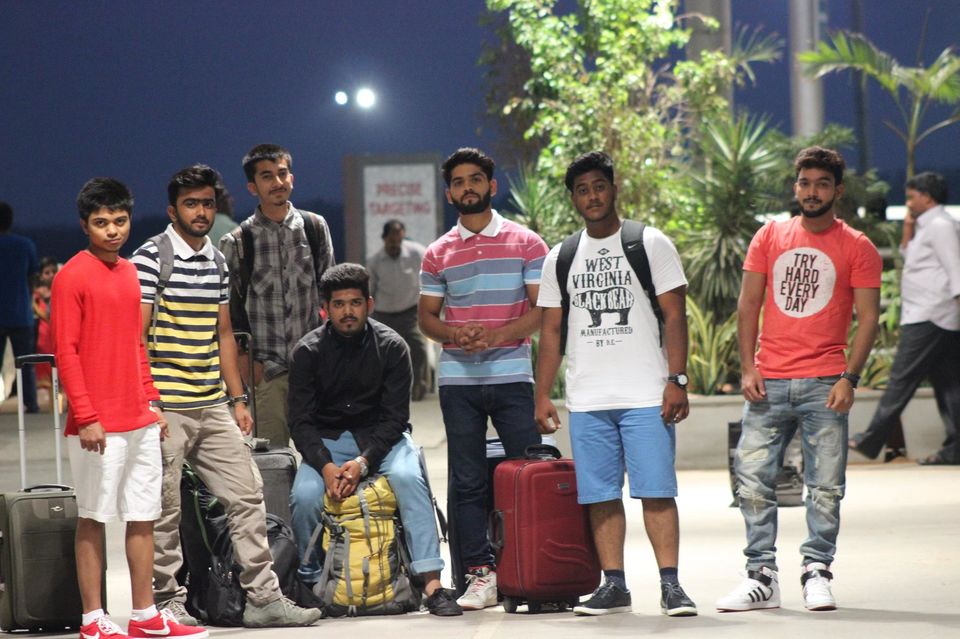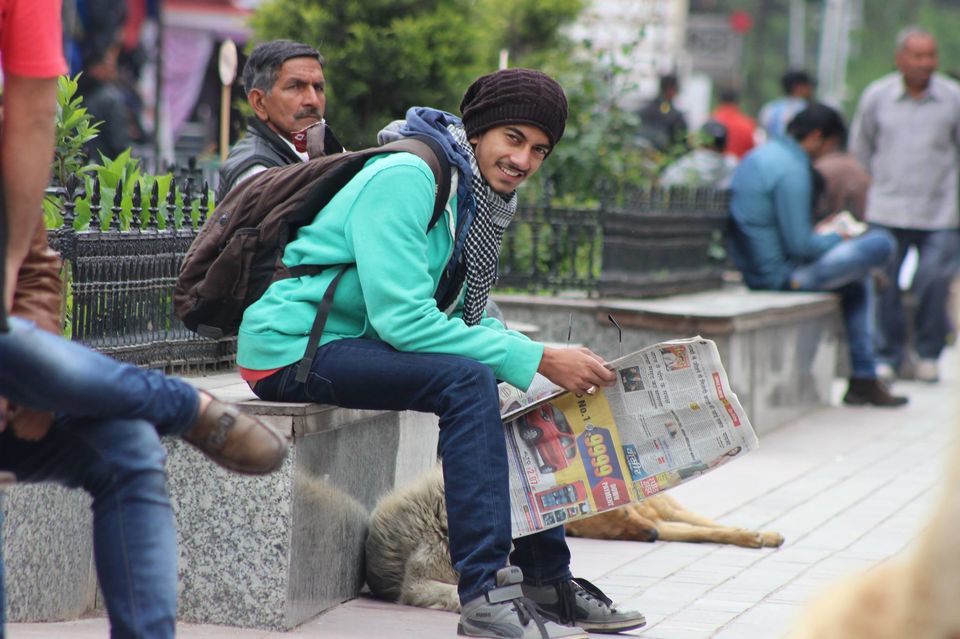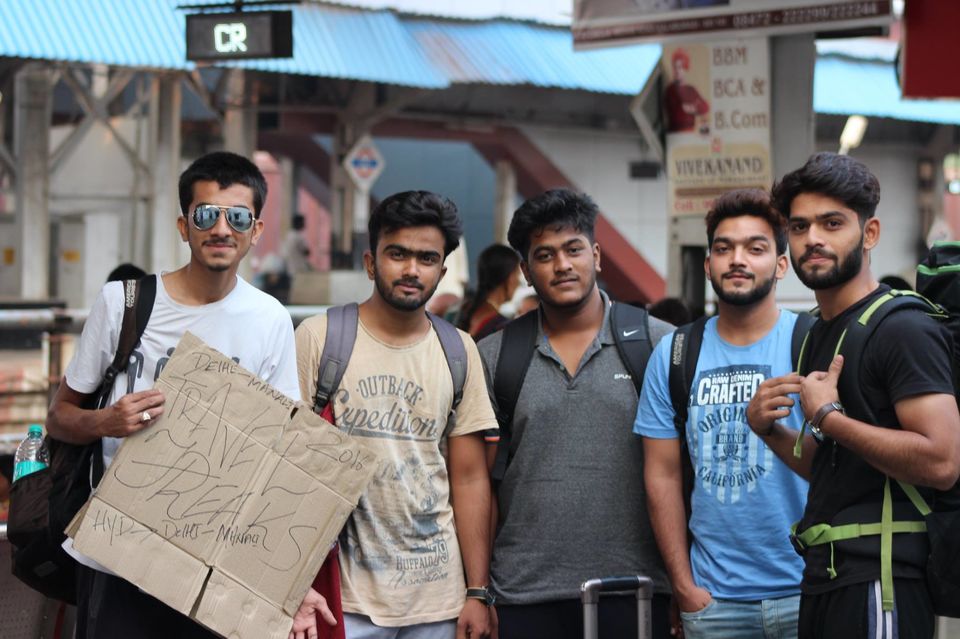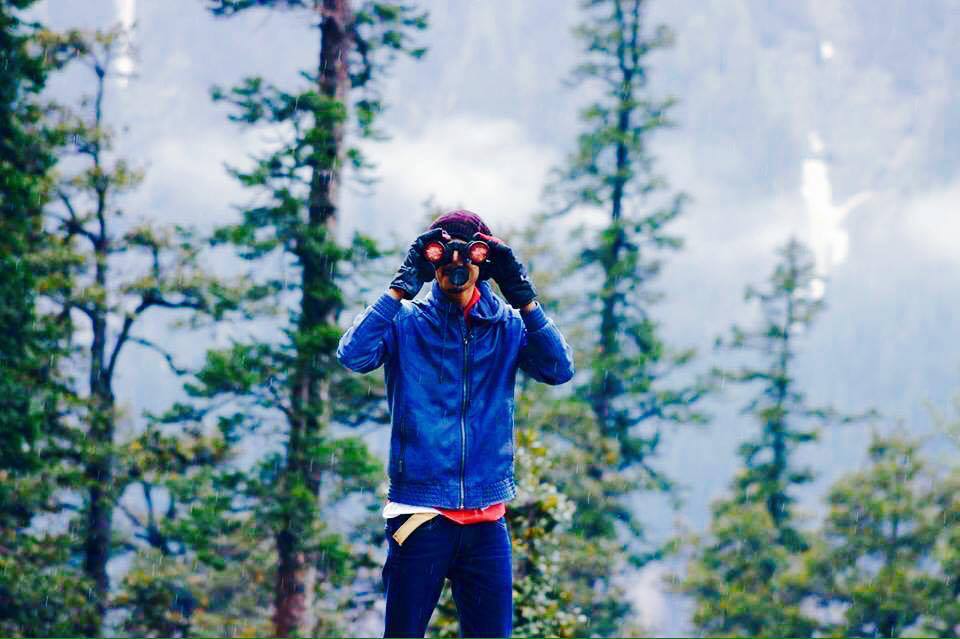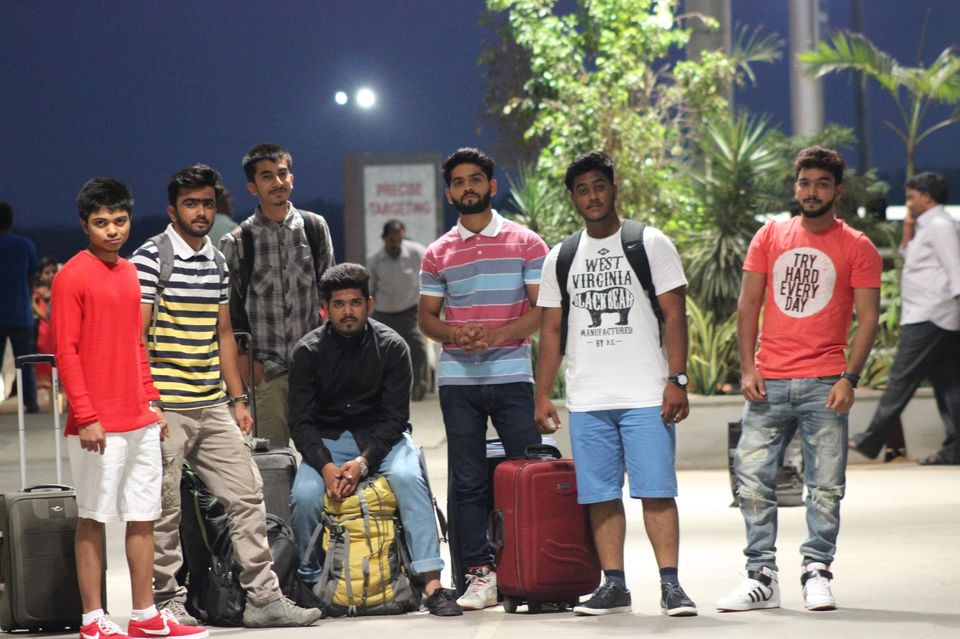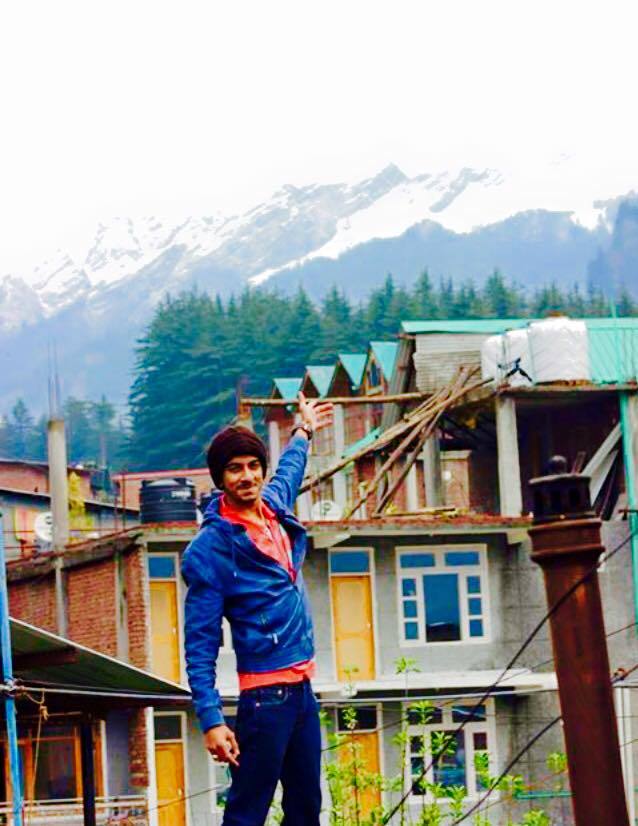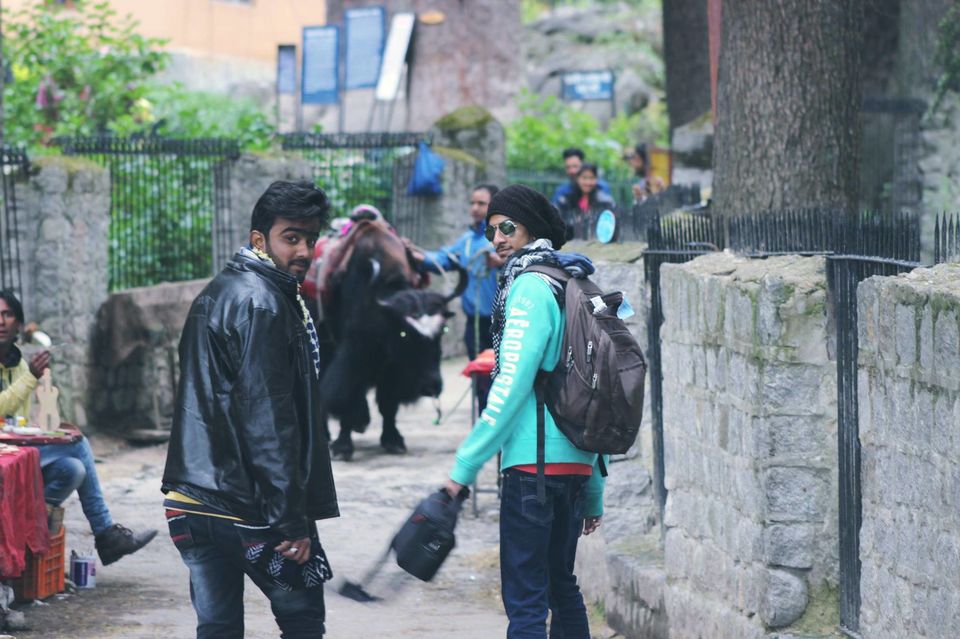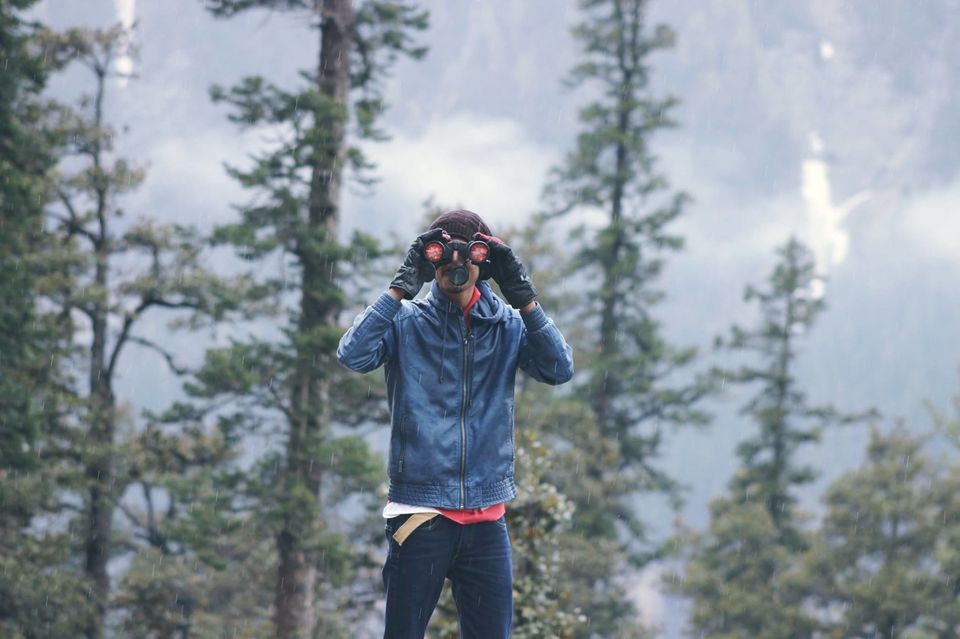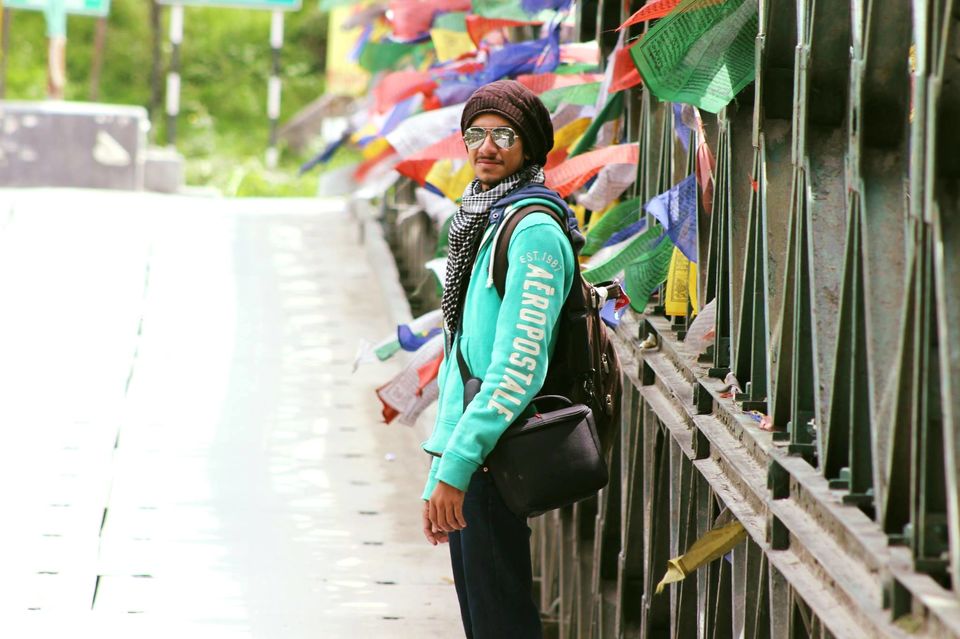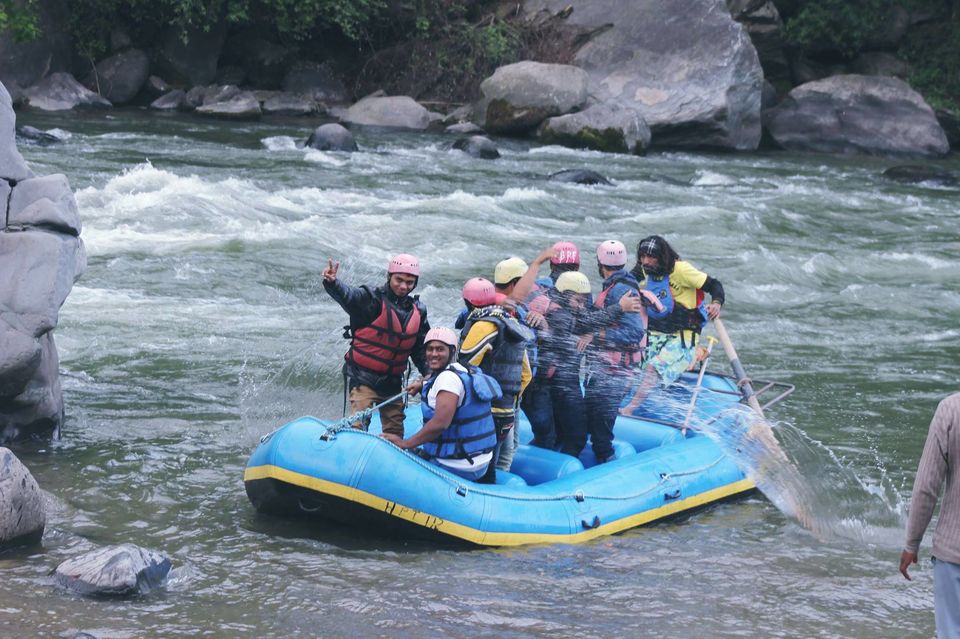 The epic road trip.
Ever imagined travelling to the valley with all the excitement, enthusiasm and adventure?
Well then, let me tell you my story,
It was summer 2016 when I and my friends decided to travel to manali, himachal Pradesh.
I and my 6 friends planned to make this an epic road trip of our lives.
Now! All said and done, we goggled the distance and as per Google it was 37hrs (2,226km) via NH7 from Gulbarga, Karnataka, India. (Where I live) to manali, himachal Pradesh, India.
We thought we would be travelling as per Google's instructions but all that glitters is not gold.
It was 16 April 2016 all my friends had gathered as per the plan we were to departure by 4am by a doubled door cabin car this car was our chariot to the north India.
So now we took out our maps instructed ourselves about every circumstances and consequences while travelling and most importantly filled our hearts with loads of adventures.
As per Google it said 37 hours...
As the story goes on I'll tell you about the days and hours it took us to reach our destination, till then sit back and enjoy my journey to the valley of extreme beauty MANALI.
We were on the highway now we just pulled over to a gas station to reload fuel for the car and snacks for all of us,
As the car ignited to resume the journey our hearts ignited with burning adventures to feel the beauty to experience every single second of this road trip.
It was day one and we reached telangana state now we decided to stay some hours in Hyderabad so that we lay down our backs for a little while and resume the journey
but then again we had this in our mind that we all want to reach safe and sound plus as soon as possible because the desire to see the place the upcoming states as we go by made us unstoppable and then we hit the road again 24hrs has gone by we opened our eyes to fresh sunrise by this time we had passed Chhattisgarh and now we were in the heartof India
Madhya Pradesh you must know why they say M.P (Madhya Pradesh) alag hai. That means Madhya Pradesh is different, and why is it different? because of its beauty and sceneries the one who keeps seeing it cannot move their eyes for a second, then we passed through JHANSI the full moon night after MADHYA PRADESH and before JHANSI the forest, lake by the side of the road the water shining like a bunch of diamonds by the light of the moon it was a heart stealing scene and then in the midnight we crossed by JHANSI and now it was 10 am day 2 we were in GWALIOR AH 43, all our legs and necks paining eyes begging for a peaceful and sound sleep we decided to pull the journey to another big mile to stay in the beautiful land where TAJ MAHAL stands it was tough for all of us but still TAJ kept us fresh for another few hours now finally we were in AGRA we pulled our car to a nearby hotel and booked rooms, it was 6pm in the evening when we reached AGRA Not even a single loaf of bread in our bellies and as soon as we got our beds we just ran towards them not even cared about where our luggage was or how hungry we were we just slept and woke up fresh next morning by 8 am.
Day 3
We all woke up and freshened up for breakfast now at the breakfast table we planned the next four hours in AGRA.
We straight away checked out from the hotel loaded our luggage and hit the car towards the fourth wonder of the world TAJ MAHAL we reached taj mahal admired its beauty by the history of the monument.
by 12 in the noon we packed our lunch meals and again on the highway this time towards the capitol city NEW DELHI as we moved on we reached NEW DELHI by 7:20 pm we just took a ride in the city seeing places that were Rajiv chowk, Connaught place, central park, chandni chowk , lal qila, India gate all by the window of our car as a sightseeing tour of the city and now back on the highway by 1 am .
Day 4 started and our eyes were eager to see the bordering states Haryana and Punjab as we reached Haryana the first thing all boys wanted to take was a pee break!
Hahaha... we had our morning meal and tea at the Haryanvi dhaba (restaurant)
Named THE FOOD GARAGE where we couldn't stop ourselves for taking a few pictures for memories there was a milestone of message saying "keep calm and love life" what an amazing reminder for all of us and it boosted our hearts with spirit of joy and adventure! With our hunger satisfied now we were all set to see the next state PUNJAB
And even more, couldn't hold on to taste the food of a state were food leaves a mark of deliciousness on your tongues. Now by the sides of the road we were admiring the winds of the farm the natural beauty of countryside on haryana-punjab borders
Around 8 pm we reached ambala and kept on moving till we saw Chandigarh and mohali,
We stopped by a desi-dhaba (roadside food stalls) and what more? Eagerness to taste the traditional foods of Punjab and the famous drink PUNJABI LASSI (buttermilk drink) and so we tasted the amazing food and drank a whole glass of LASSI it did leave a remark of splendid tastes of PUNJAB.
DAY 5
our backs begging to stretch and we didn't wanted to visit our dream destination sour eyed, so it was time for the best of adventure that is laying in our tents with a bonfire and a tea in freezing night temperature, so as you guessed it right we pulled out our tents and we did camped that night, opening our eyes wide awake to the blissful dawn to reach manali now we promised ourselves that we won't stop by any place until we reach MANALI packed our camps and moved on towards the Ghats that lead us to snow capped hills of KULLU AND MANALI.
As we were climbing up the Ghats not only the view was amazing but our hearts and mind were amazed as well thinking and imagining the beauty of this place,
If we would have hasted to reach our destination as per Google we would have surely missed the fun and adventures that we have experienced as we drove from south India to north India.
Travel is a unique experience the moment that you live, leaving all worries behind and all your focus on the amusements of the world.
Day 6
At six in the morning we finally reached kullu
it's raining heavily we could not crack our windows down as its freezing out there our eyes glittering while we see the lake side's huge mountains and vast greenery spread all over the place the homes built upon the hills a perfect scene for something new to our eyesight, as we were admiring kullu by the time we didn't realize we were seeing the snow cap hills of MANALI for the first time in our lives we were looking at this natural beauty,
as I am writing this I feel big metal butterflies flattering around in my stomach, it was 9 am we checked into our hotel though we didn't slept properly though we didn't rest properly we drove
2,226 km 5 days of journey and now we feel that we don't need sleep or rest now we are in MANALI finally so we'll just settle all down freshen up and have proper breakfast with a coffee and will start trekking.
and so we did ,as we planned, while we settled down for the breakfast we could see the fog all over the hills the snow on and above the hills as if it's a huge chocolate bar and we are about to have it....
We took our backpacks and wore the trekking suit and started our trek!
Our team of 7 with all energy that we had is now gone as we have climbed the hill 1000 feet above sea level
It was gulabo valley, MANALI.
we took a break had water on our faces and ate the clear snow played with the snow like children's in a playground, and then we were on the go as we were about to reach the tip of the hill one of my friend slipped and rolled down it was a moment of shock and tragedy for us we were moved by this tragedy we thought we lost him, but then as the saying goes
"Precaution is better than cure"
And our friend was a champ in trekking he tied himself to a tree before climbing, when we heard him yelling
Yaaaaaayyyyy!!!!!!! It was fun! We rejoiced! and our hearts where beating normally again!
Thanks to GOD.
We climbed to this tip of the hill successfully and hoisted our flag with title
"Team travel freaks" on it.
We camped up on the hill that night!
Surely there's nothing as great as camping on a high altitude.
The next morning we drove for rohtang pass the highest point in manali with snow covered all over in rohtang! Guess what we did climbed this one with a little bit of hurdles but still it was amazing and fantastic!
We flied high by paragliding that fear and giggle in the stomach while we took off but then when we saw the view the wind was talking as if peace is right up there!
And there was more on our to-do list
Trekking and paragliding was done it was time for snow scooter; well I never felt that heroic before it was like a scene from a movie snow scooter was truly fabulous!
What else?
And then we had this beautiful ride in hot air balloon up in the sky felt so high, after that horse riding of course this added flavor to our adventures! Whoa those smiles and laughter at our faces is like I have got no words to describe them,
It was our 7 and last night of our camping and that night we rushed to our hotel and had a great dinner that had trout fish manali's famous dish. And comes the next day was our departure but we weren't leaving without an adventurous goodbye I think u know what I am talking about?
RIVER RAFTING how someone can miss it when you are on an adventure and we kept the best for the last!
14 kms in river rafting along the tides our hearts where like pumping thunders! While tides where upon us.
And as u knows everything has its end and so our trip we loaded everything but some extra luggage of memories that we were taking home as souvenir....
As we headed back we planned our next course of travel.
At the end of this trip I made this up as a memento to our friendship and an epic road trip of our lives,
"NO JOURNEY TOO LONG, NO DISTANCE TOO SHORT, TRAVELLING WITH BUDDY'S MAKES THE MILESTONES FALL SHORT."