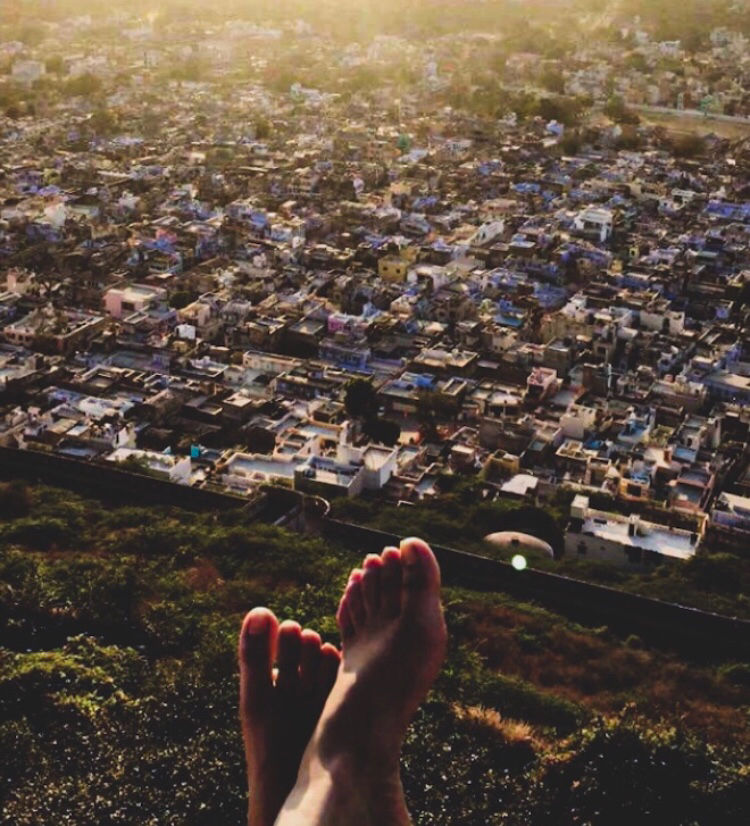 Two girls. One bus journey. Excitement level on top. Btw, who wouldn't get excited when it comes to fulfilling your 'yeh jawani hai deewani' desire. The sunset point of the Chittorgarh fort , the everlasting dialogue when naina says 'life mai jitna bhi try karlo kuch na such too chootega hi, toh jaha hai waha ka maza lete hai', i have always dreamt of being there and living the moment.
So there i was in Udaipur , my 2nd visit in last 2 months and finally got a chance to visit Chittorgarh. The plan was instant and left us with only one choice 'Rajasthan Roadways' the only way to reach there quickly at that point of time. It was our first time traveling alone, quite nervous and confused but instantly decided to just get inside the bus. As we entered we expected the stereotype reactions from the local people traveling in the bus as we were the only girls traveling but to my disbelief i was wrong and we experienced something different but in a good way. Amidst the aravali hills , it was a beautiful journey. It took us 2 hours to reach. Our destination , the Chittorgarh fort , largest fort in India , spread over an area of 3km. We started exploring the place and it took us 4 hours to do so as there are numerous forts and temples within it, therafter found our special spot and sat there for hours, it was so peaceful and surreal sitting on the top and watching the sunset and the whole city. The bus journey was so thrilling and we met so many different kinds of people on that bus journey, we were so glad we took that decision.
Being an Indian, its not easy for us to convince our parents and even ourselves to travel alone and for that matter go on a local bus journey alone when the 'roadways' is such a hyped thing, clearly NOT advised for women. Our brought up has been such that we as women are not allowed to do things as freely as men are , we have always been in a secured environment and our parents are continuously trying to protect us from the harsh world. As parents they aren't completely wrong but what they fail to understand is that, this stops women from exploring and learning new things which will help them grow as an individual.
Honestly i loved traveling by Rajasthan roadways and felt completely safe. It was a very unique experience and i feel that udaipur is one of the safest cities for women to travel solo in India. The city has rich cultural heritage from long gone era and is one of the most beautiful places i have ever been to.