Rocco Basile is a longtime professional photographer and a prominent expert in fine art photography whose work has been frequently featured in galleries and international publications alike, thereby demonstrating a diverse professional skill set that includes landscape, wildlife, fine art, and portrait photography, not to mention the prolific work he has produced as a photojournalist. He has dedicated his life to the pursuit of his two greatest passions: travel and photography. Basile's extensive travels have also allowed him to document the natural beauty found throughout other parts of the world, including locations throughout the United Kingdom as well as New Zealand, Australia, Greenland, Austria, Switzerland, Africa, and Mexico.

Recognizing that each location has its own unique customs and closely held beliefs, Rocco often points out that every location he has visited over the years has consistently featured a similar passion for food and culture. Throughout his years of travel, Rocco has therefore discovered a common passion over which to bond with people despite any superficial differences that might otherwise exist between them.
Rocco's photography portfolio features a wide range of subject matter from locations all over the world, but he takes particular delight in focusing on his specialty in the field of nature photography.
Rocco has long appreciated the fact that few people are granted the opportunity to travel the globe as extensively as he has, and although he is incredibly grateful for his frequent travel experiences, he also believes that such opportunities must be diligently pursued and earned, not freely granted.
Interviewer: What has been your most favorite spot to travel?
Rocco: There is something especially awe-inspiring about the Swiss Alps, which is part of the reason I have so thoroughly enjoyed every visit I've made to the country of Switzerland. There are many reasons I've felt such a great deal of admiration for this country for so many years.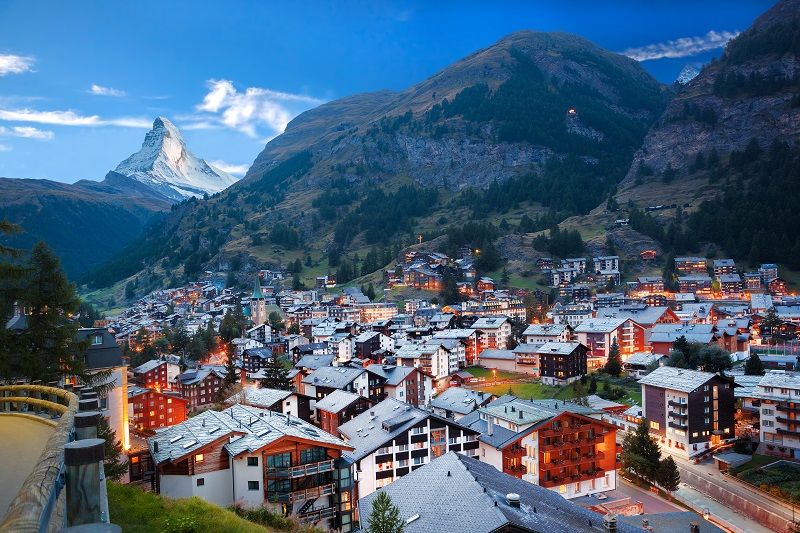 Interviewer: What places would you recommend visiting while in Switzerland?
Rocco: In addition to the beautiful cities of Basel, Geneva, and Zurich, Crans Montana is an especially ideal location in which to experience the Swiss Alps.
In fact, the last time I visited Crans Montana, I stumbled upon a European Tour event in which several professional golfers -- Miguel Angel Jimenez was one of the players, if memory serves -- donned knickers and high socks while playing a round with the old hickory golf clubs. It was quite an unexpected sight to take in, but it was obviously a lot of fun for everyone involved.

Interviewer: What fun things can you find to do while visiting Switzerland?
Rocco: Switzerland is so unique that, at any time of year, people travel from all over the world just to experience the country's exquisite culture and cuisine. Many of the Swiss resorts offer seasonal activities like skiing or golf, and there are always opportunities to go shopping or to simply dine out at a restaurant.
Skiing is especially popular among travelers, as the wintry climate and mountain terrain -- not to mention the soft, powdery snow found throughout the Alps -- makes it perfect for activities like this.
I'd also recommend that any summertime visitors try to time their trip to coincide with the Tour de France, which sometimes includes parts of Switzerland in its route. During a recent visit to Bern, I was able to capture some wonderful photographs as the riders entered Bern and approached the finish.
Interviewer: Why do you say Switzerland is your favorite place to travel?
Rocco: There is a surrealistic quality that seems palpable throughout the Alps, and it is almost as though there is something uniquely pure about the air quality at that altitude. The cities are also so nice for exploring on foot, and the people are so friendly and so welcoming that you feel like family. It is truly hard to believe that such natural beauty could exist in a single place, and the people of Switzerland clearly appreciate the everyday beauty that surrounds them and are more than willing to share that beauty with people from all over the world.