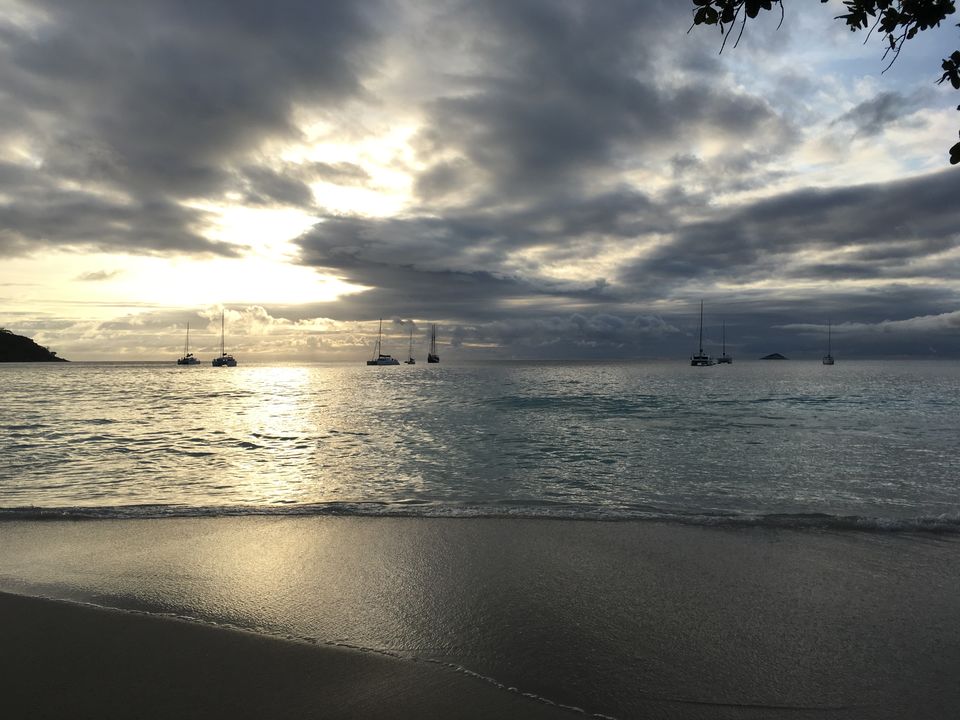 If you truly wish to experience serene beaches where should you go? I will suggest La Digue, Seychelles. It is an exotic place for couples. A treat from planet Earth.
We planned to visit this African Island on the month of July 2017. A connecting flight from Mumbai (India) to Addis Ababa (Ethopia) and then to Mahe (Seychelles).
Even before landing at the Victoria International Airport of Mahe, I saw Beautiful-Blue stretched to the horizon in the form of endless sea. That was the moment I fell in love with Seychelles. But I had no idea my love for this beautiful country is going to increase many folds when I will get to see and live the peaceful yet extremely romantic beaches of La Digue.
We reached the island of La Digue on 3rd Day of our trip and planned to stay next 2 days over there. Our host at Veronic Self-Catering Guest House welcomed us with clean sheets, fresh jasmine flowers and two very comfortable bicycles.
The complete circumference of La Digue island is around 10 km in distance. We started our journey with our bicycles and planned to go north from our Guest House.
There are two things which make those roads second best part (after Beaches) of La Digue - first, there is no vehicle at all in the island, either you walk or ride a bicycle. So, no pollution whatsoever. And second, you can see the great ocean in one side and green dense tropical forest on the other side of the road. Together they make those roads a picturesque place. Its easy to get confuse here, whether the destination is prettier or the way towards it.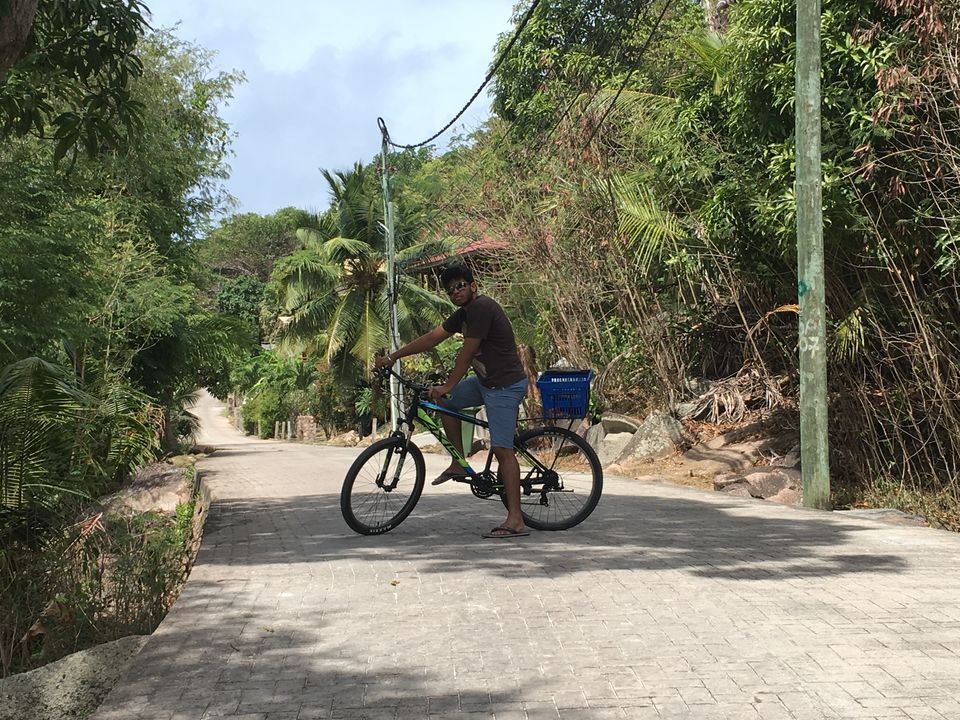 Finally, we stopped at a place which was the least populated beach I visited till date.
The stretch of white sand, salty breeze of air, the sound of magnificent waves, sea-water in stand-by position and not even a single stranger to share it with - this is what make beaches of La Digue so dramatically romantic. Completely unexpected and delightful experience it was.
On the second day at the island, we planned to visit Grand Anse Beach, which is known for strong waves. Yes, the waves were stronger compared to other beaches of La Digue, but it was very cordial and pleasant in its own way. An exquisite place to get tanned, if that is your colour.
On our way back to Guest House we went to Anse Source d'Argent Beach, the most famous & scenic beach of La Digue.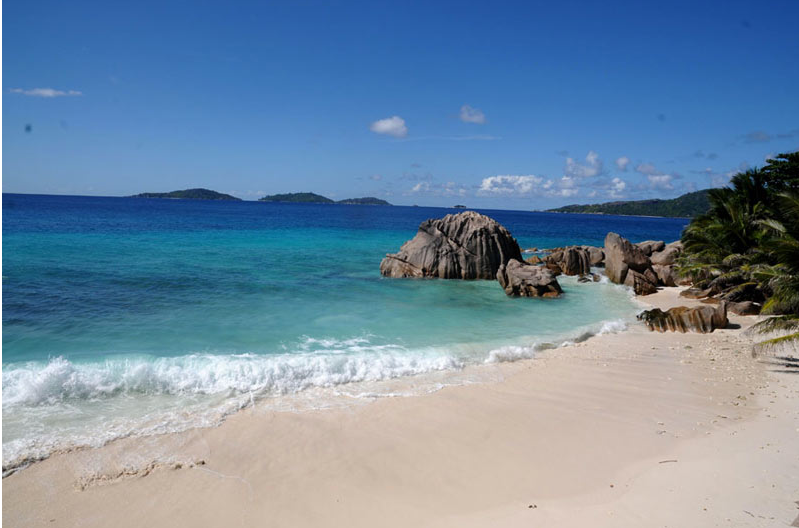 If you ever plan to visit La Digue, I will suggest stick to the 'Not-So-Famous' beaches with your partner and have a gala time there. This place will surely help you build some unforgettable eventful memories for lifetime.
Watch this video for a glimpse of dazzling beaches of La Digue, Seychelles :