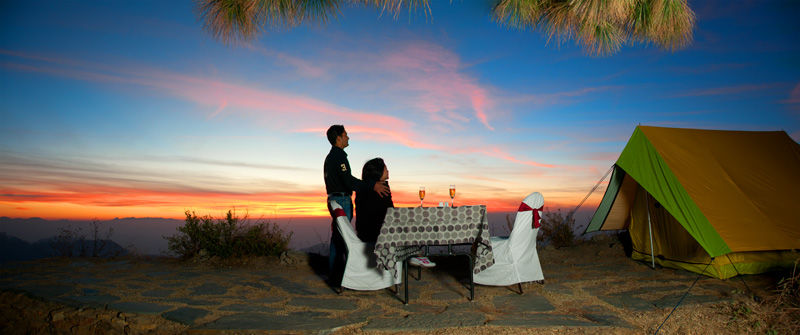 Travel ideas for you to escape from monotony with your beloved
The idea of romance has always been subjective. Breakfast in a bed covered with rose petals might be romantic for you, but not as much for somebody else. Some partners share a passion for fitness, some for cooking, some for reading, adventure sports, or painting...it could be anything that the two like to do together and find it romantic. But we're yet to meet a pair in love who doesn't like to travel, to escape. Travel and romance are old friends, after all (think honeymoons!).
Now travelling too is a matter of choice. So whether you and your partner are young, wild and free or are ageing gracefully, we've got these travel ideas for you to choose from and escape!
1. GET LOST IN THE WOODS
Explorers at heart don't mind getting lost, given a picturesque natural location and of course the company of your beloved one. So leave all your cares behind and head to a destination where you're surrounded by trees and sheltered by the sky.