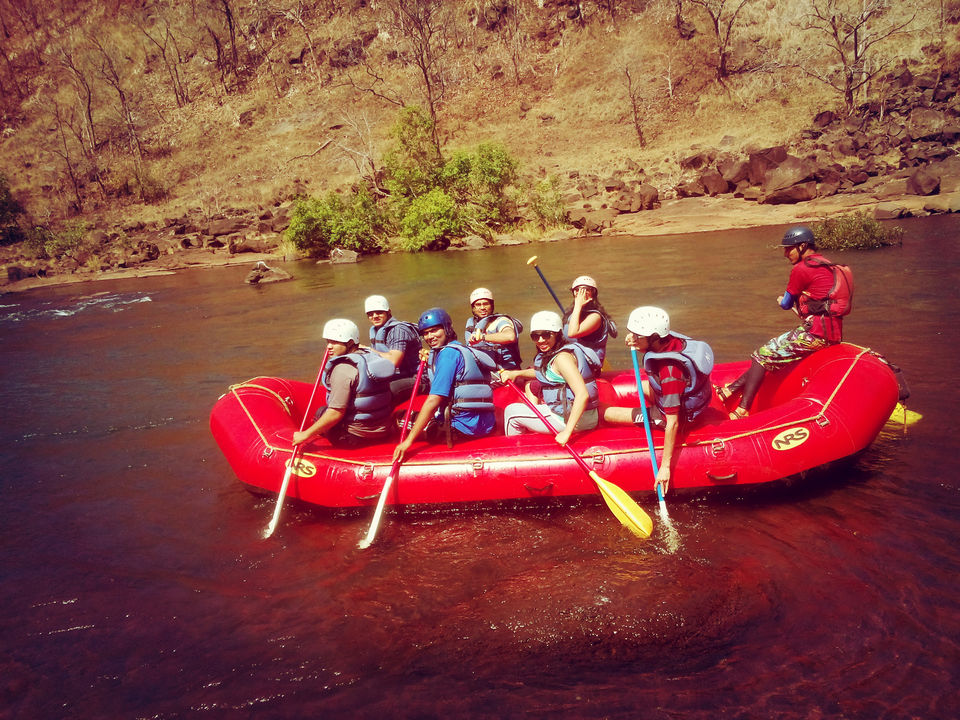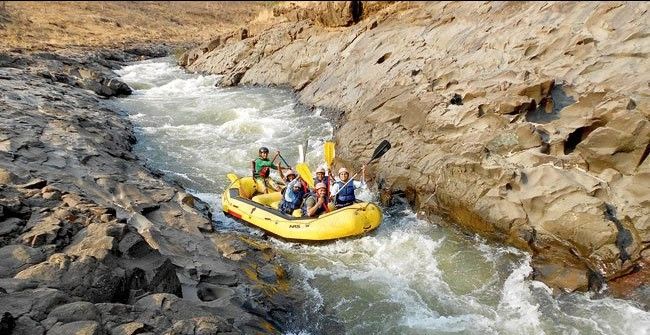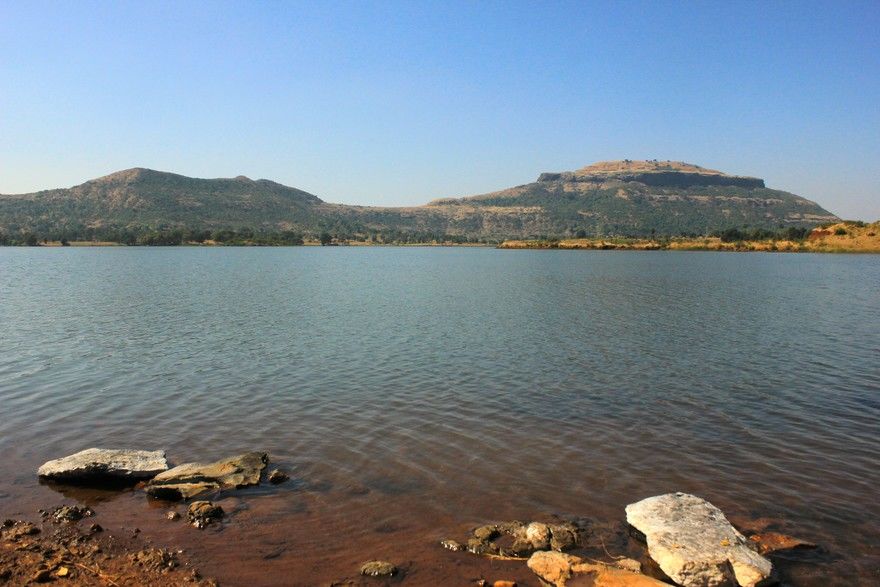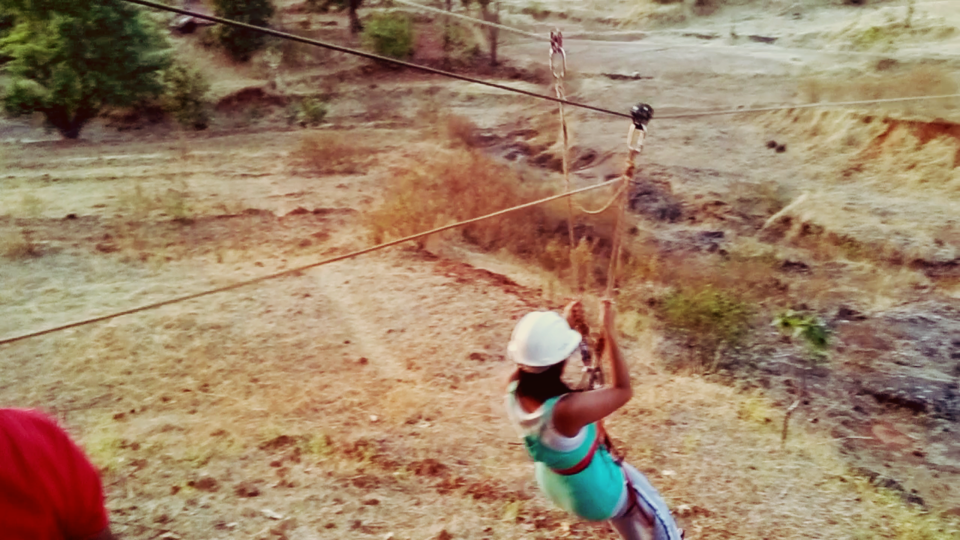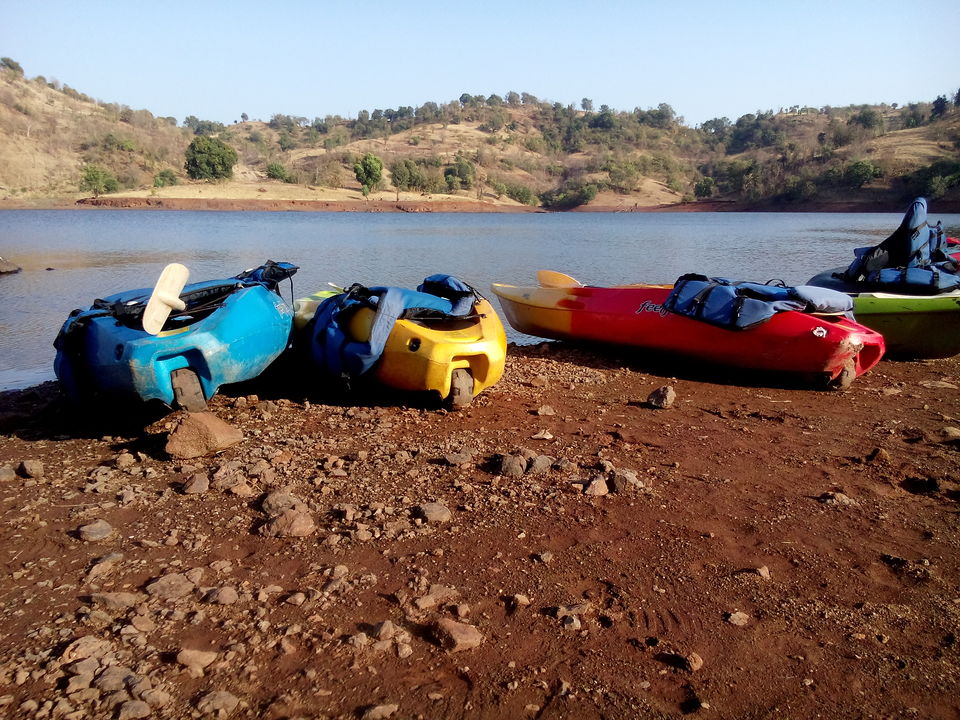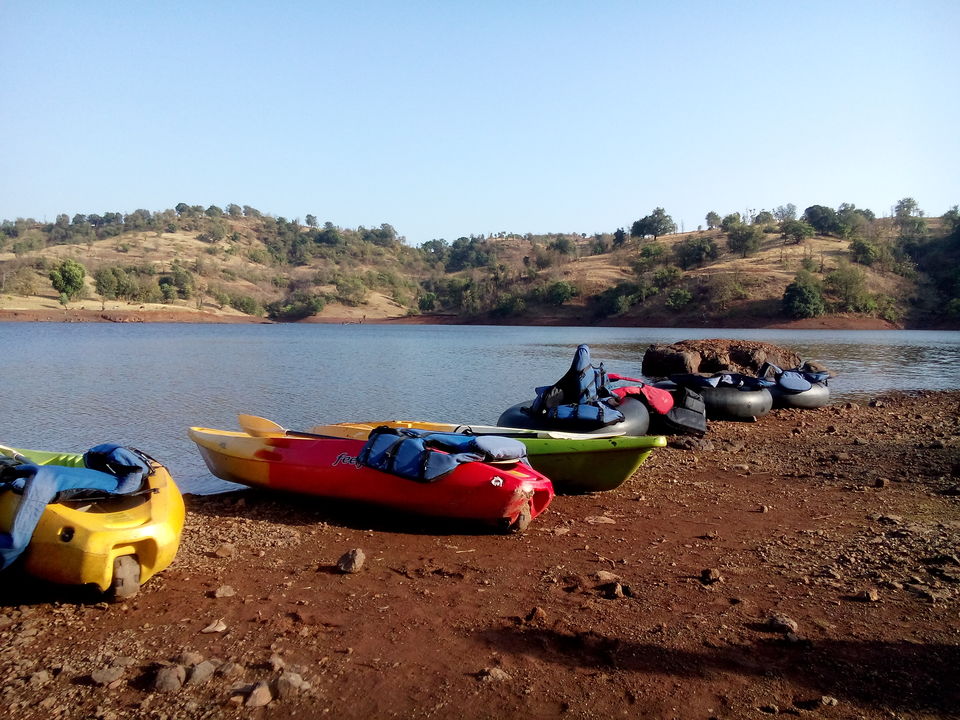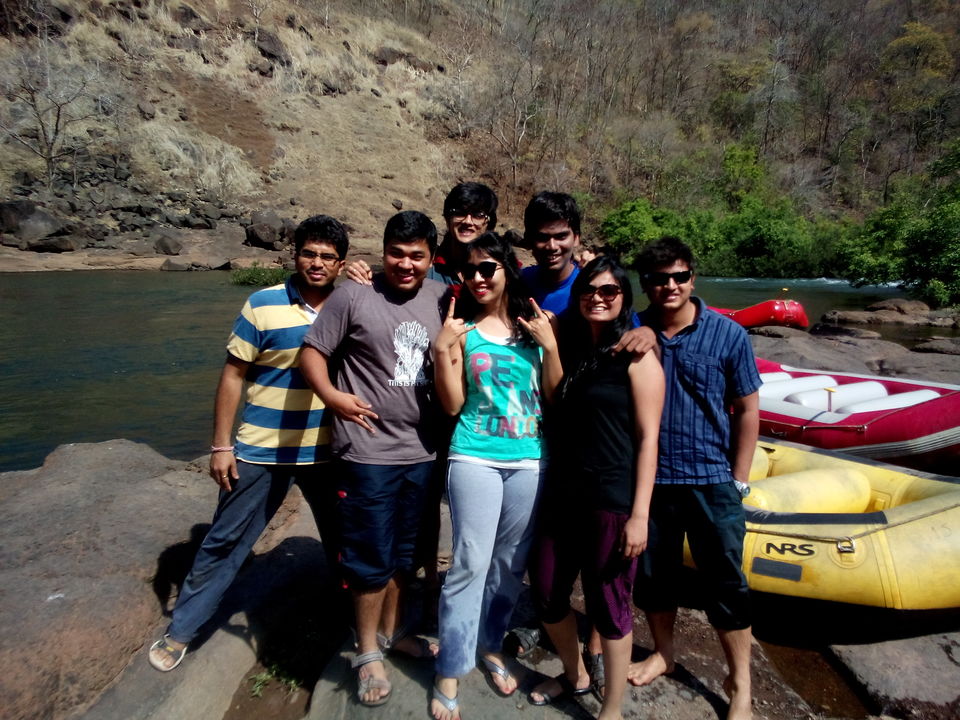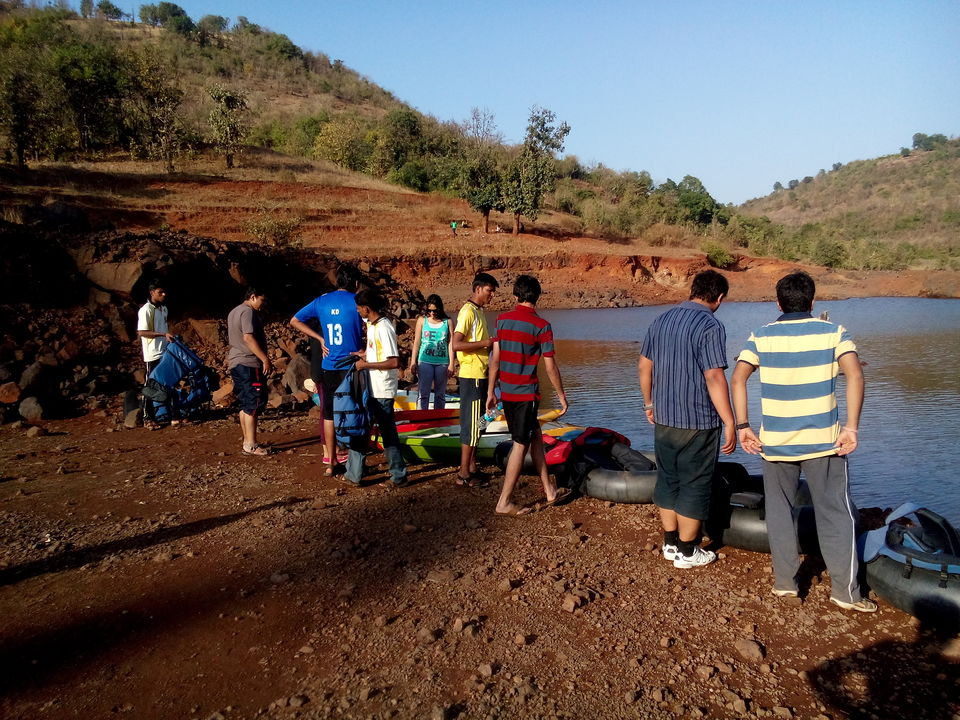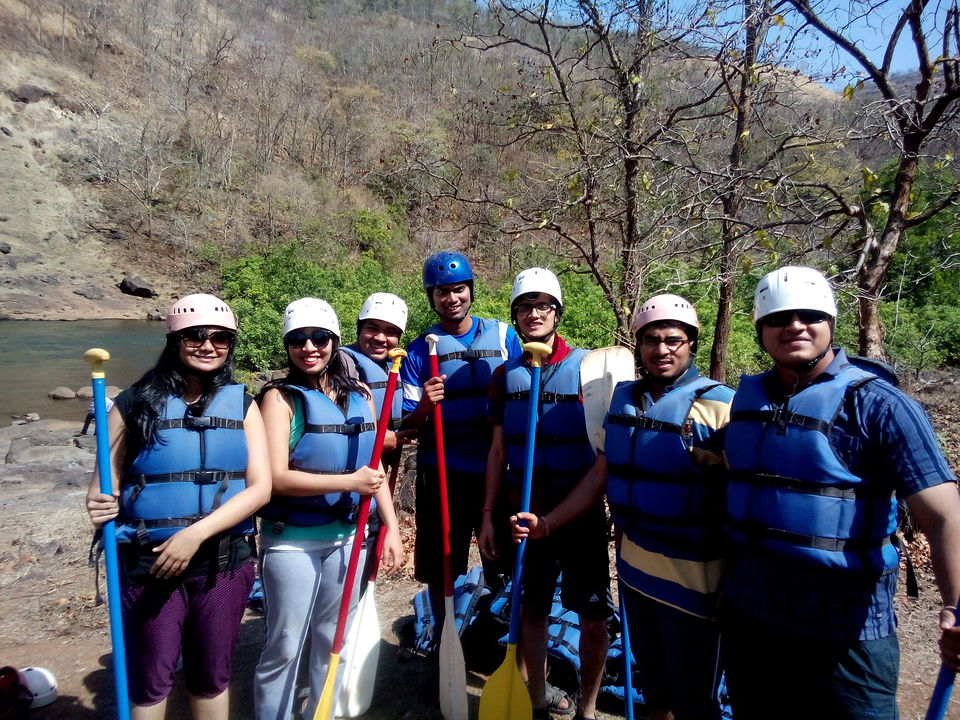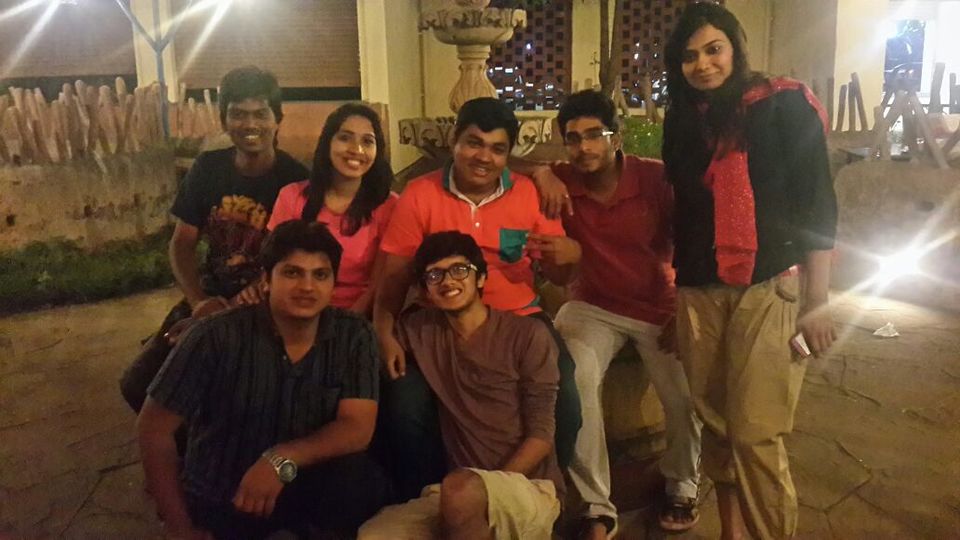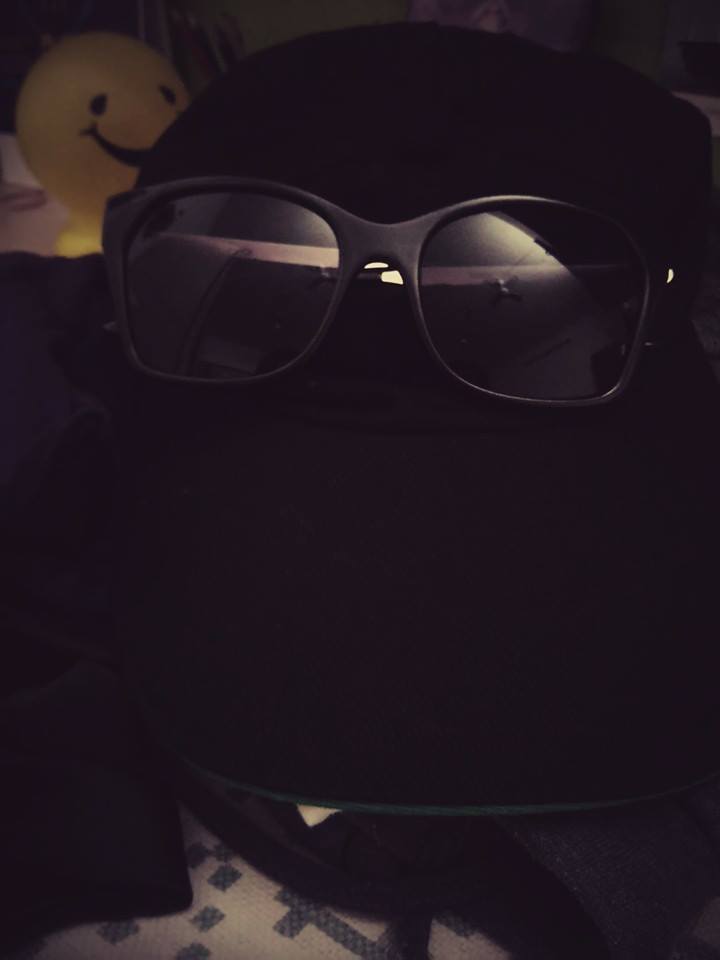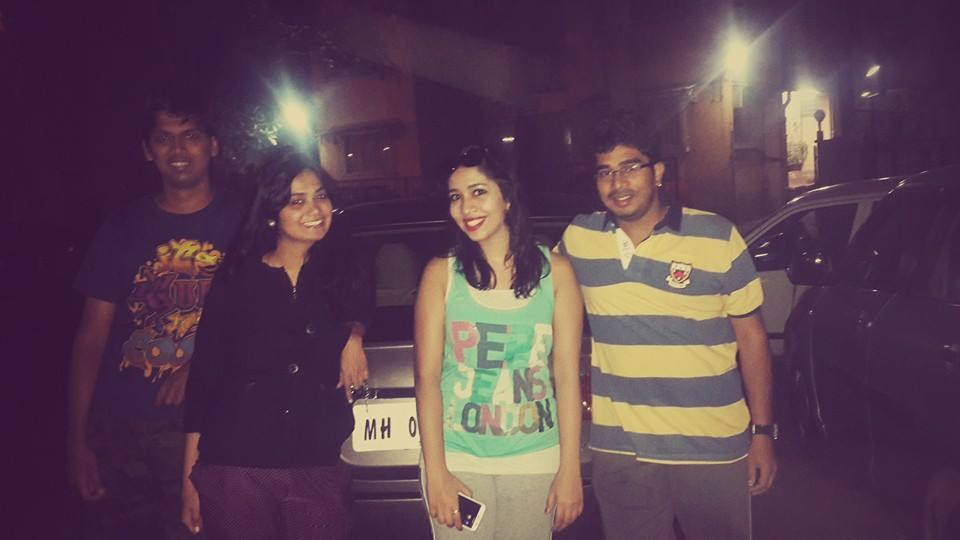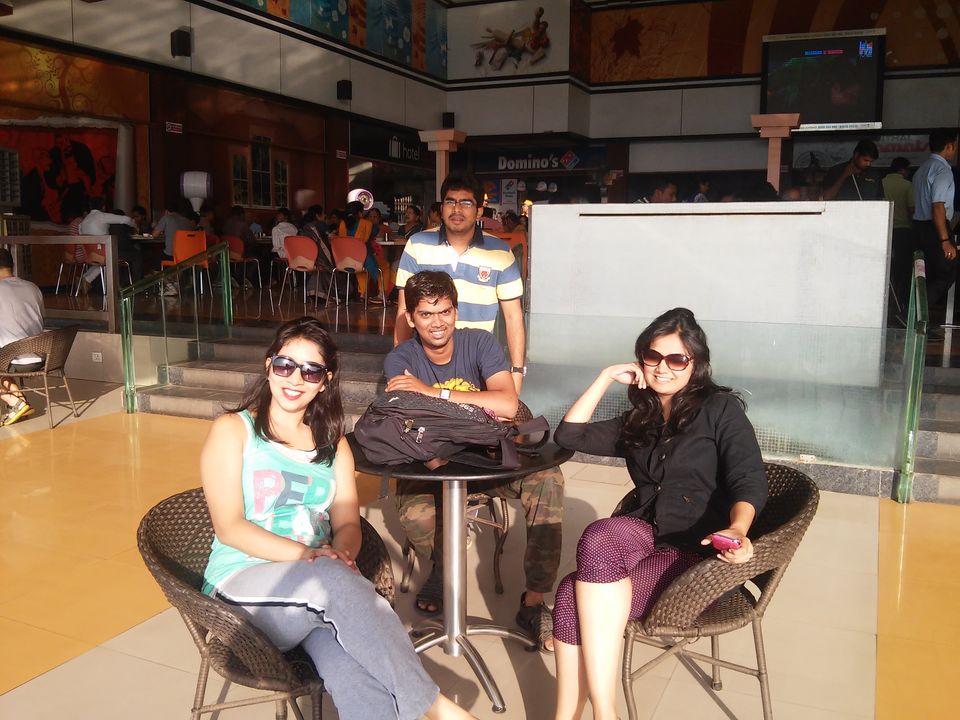 Romancing with Nature
Put on your shades and pull up your back pack!
At sunrise, inflatable rafts lined up with cheerful young group on a common mission to brave the rapids, it is truly a sight to experience at white water river rafting. After deciding for months and days we finally decided for a White water rafting. And yes we were all geared up to try this spine tingling sport.
So we arrive at the destination, at the Vaitarna River. Vaitarna River is near Igatpuri, Nashik district in the state of Maharashtra in India.
We started at 6.30 am and reached Igatpuri at around 10.30 am
Post several rounds of question answer sessions, the instructor leads the way to the rafting site. You know it's your lucky day when the sun shines up in the sky and the river gushes ahead giving your raft a final push to set rolling, literally, in that order.
But Hey wait a second! What if the river plans to flirt and play with you? You know just getting a little wild????
The rapids were great and our guide was amazing!! Nandu .He was funny and humorous .He taught us funny liners all the way and we were shouting them aloud.
And there goes the big thud …Our raft with hippie and healthy youngsters' gets smashed to the solid rock beneath the water and few of us got tossed of and we were stuck!! We waited for another raft to rescue us but, in vain they went with the rivers flow and we were still lying there helpless.
Somehow we managed to swim back and continued again.
New challenges kept on emerging as the water was wild.
We weren't that lucky to pass through the most difficult curves with relative ease in fact we got smashed to the rocks and the got trapped in the mangroves. We really experienced great rapids and our raft jumped like a toy in the lap of the gurgling river, we felt a strong sense of belonging as nature's preferred creature.
Next Sport: Kayaking and Tubing
After a spine tingling sport like white water rafting, we headed for Kayaking.
Kayaking was extremely opposite of rafting.
A very smooth and chilled out but with lot of manual work involved because the river is still and tired of playing with you now . It's your turn to provoke it????
Tubing was very relaxing, staring at the sky and relishing the stillness of the river. Engaging with nature and escaping the urban whirligig. After facing challenging rapids and paddling for Kayaking a little Romance with the Nature was indeed needed.
Next Sport: Flying Fox
Flying fox was fun. Short and sweet. The cable is fixed at both ends and the participants return to the ground at the end of a ropes adventure course. It was good to have it on our list.
Next Sport: Rappelling
Well it was all planned but we had to give a miss for rappelling as sun was setting and it was time to pull up the backpack again. It was a one day trip with loaded activities. We had a great time with the nature and this been much awaited break for all.
"The best gift you can give yourself or anybody is an adventure"
When you feel the lack of a creative spark, when the glare of fluorescent lighting gets just too much, Go take a Hike, or if a five minute walk in the park won't quite do it, then dare I say it, a River Trip.
"Go Take a Hike When the Spark is Not There"
Your heart is free have the courage to follow it.
Let Fly ,Fly away