Rome is a place that takes you back in time as soon as you enter the city. The great capital of Roman Empire, and a city that has more history than any other city in Europe. It is surely an eternal city, and walking through the street of Rome, you can see the works of several centuries amalgamated together. Some of the recent excavations are present just by the sides of the road as the government is doing the construction work. In the middle of the city lies Roman Forum ( my favorite in Rome) and Colosseum. My trip of Rome covered most of these famous sites and ended with a crazy ( a bit scary) night at a camp.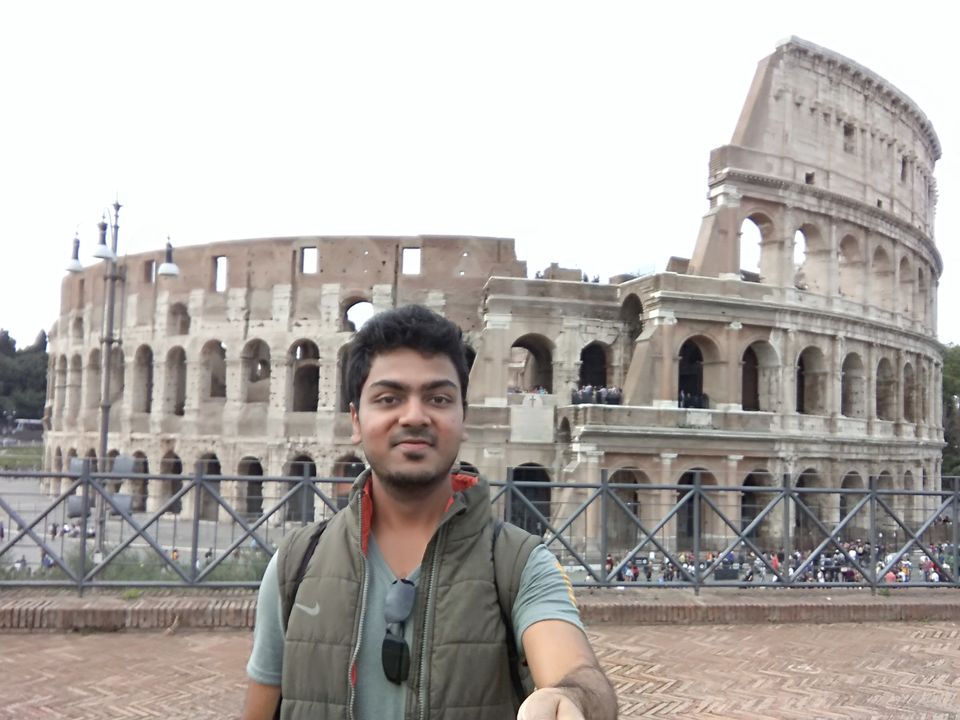 Here you walk through the centuries old temples, triumphal arches, so just forget yourself by walking through the narrow paths inside. I was surrounded by works from different centuries and I would just stop in front of each of them and felt that I have time traveled into that era. The ruins range from BC 500 to AD 400. As you walk up the Palatine hill you will get amazing views of the low lying ruins. At top of the hill there is a museum as well to dive deep into the history. As you come out of the roman forum after being overwhelmed with history, there stands another historical masterpiece - The Colosseum.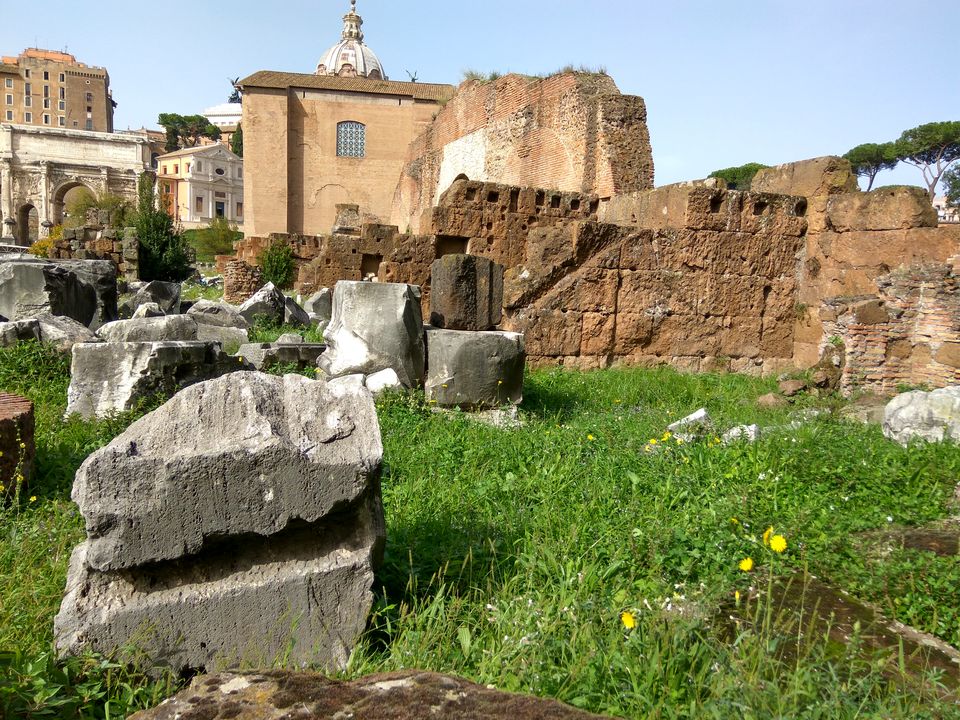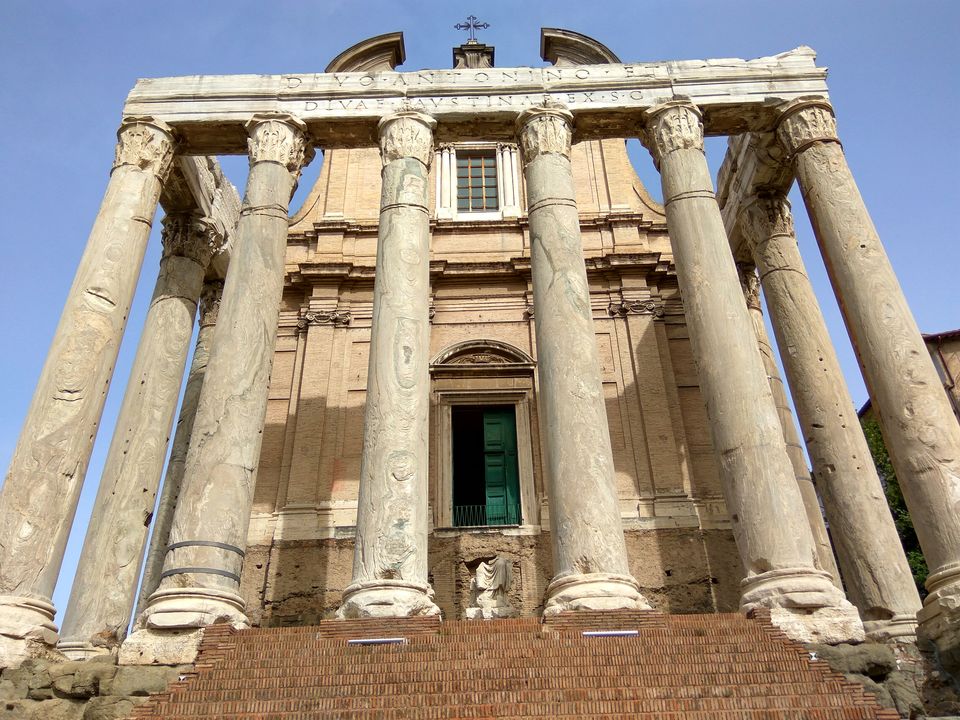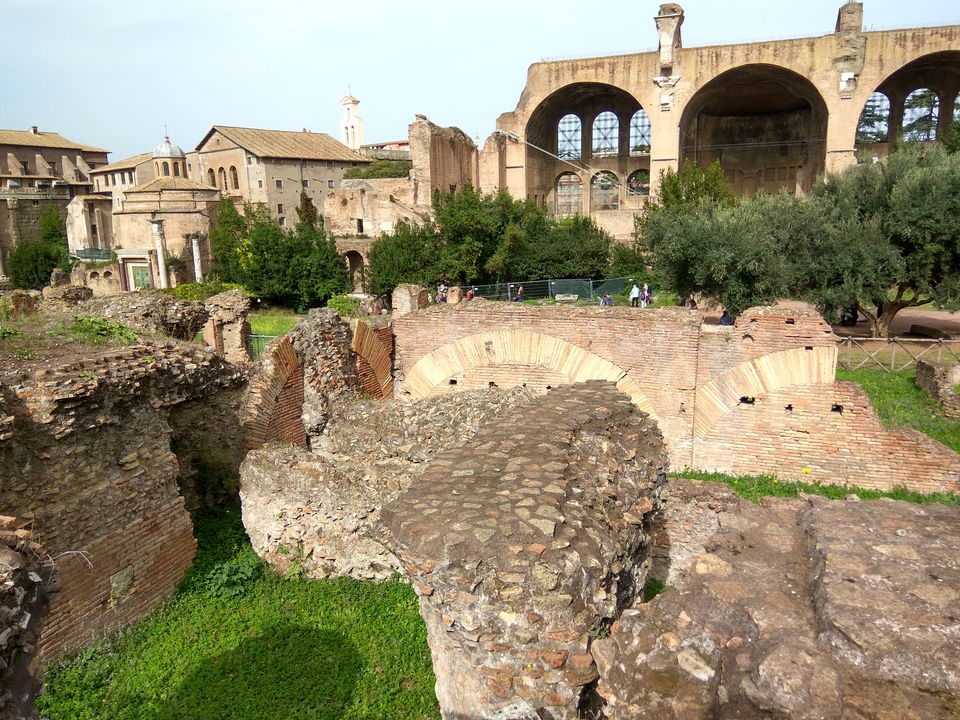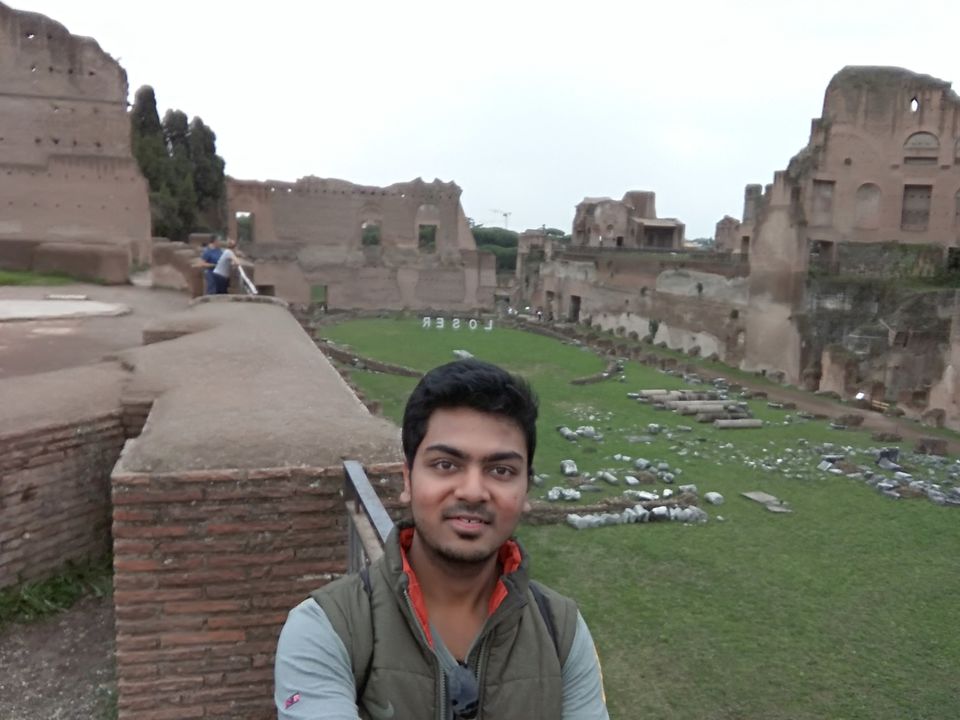 Next I visited this site, and 2000 years of history engulfed me. I started from the lower level where you can see areas where gladiators and animal fights used to happen. As I walked up to upper tiers the views of Colosseum were splendid. You can feel the heat of those fights that happened centuries ago.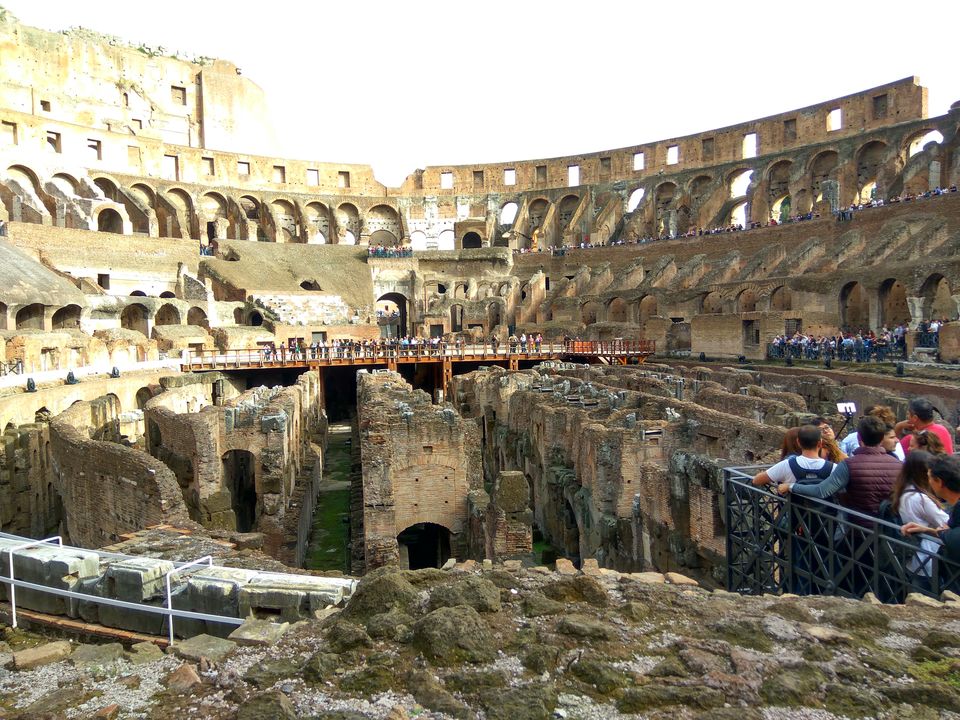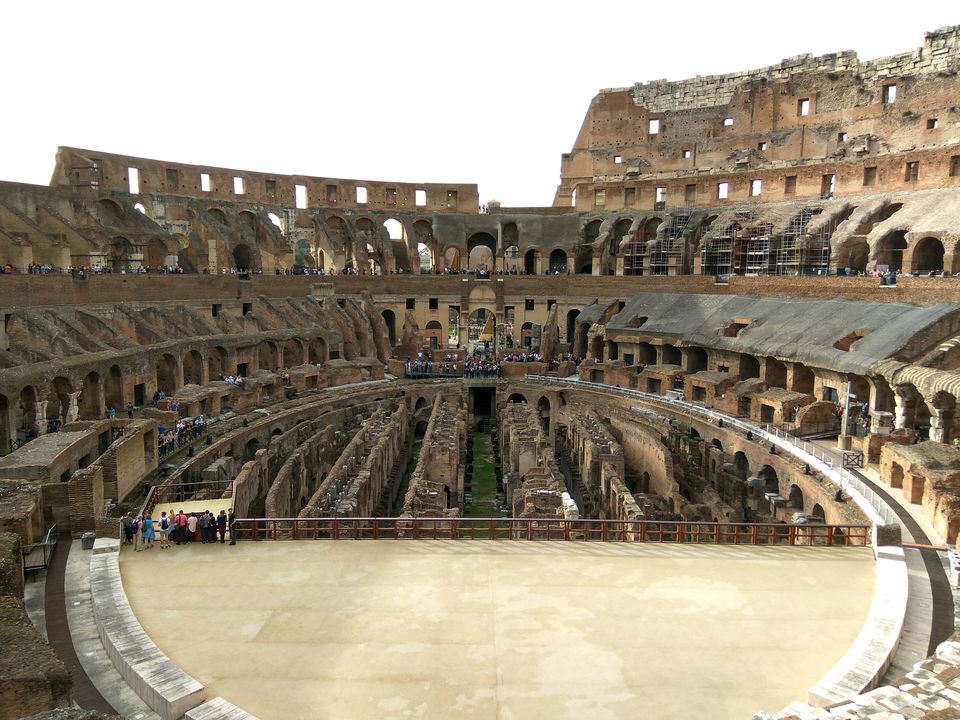 After spending hours getting face to face with history, I had some food and decided to head to my camp. I have booked plus Rome Camp, it was cheapest stay that I could get in Rome (Just 8 Euros). With this started the real adventure. The Camp was far away from city and I have to travel 1 hr, taking a metro and then a bus to reach the place. I was travelling solo and had no internet, just a couple of screenshots of which metro and bus to take. It was already 10 pm and the bus left me at the last bus stop which was 3 km from the camp. I walked 3 km back at around 11 pm in night only to know that I couldn't find the camp. Then after asking multiple people in hurry, with check in time of camp till 11:30 pm I finally found my camping site.
The camp was really big, fancy wooden huts, a restaurant, swimming pool, and lot of tents, everything lightly dimmed. I was really tired, still walked inside this huge camp site but couldn't find my tent. Finally I found it, A small tent of cloth and in triple sharing, with almost no light inside. I met a guy from turkey inside the tent and he was the funniest guy I have met. We started discussing all about India, and him being a great fan of "Salman khan" (Sallu Bhai) started playing his songs and singing. We had amazing talks and this guy will keep on smiling. He helped me with lot of stuff at camp and it was difficult to say him Goodbye. So a scary night turned into a perfect ending.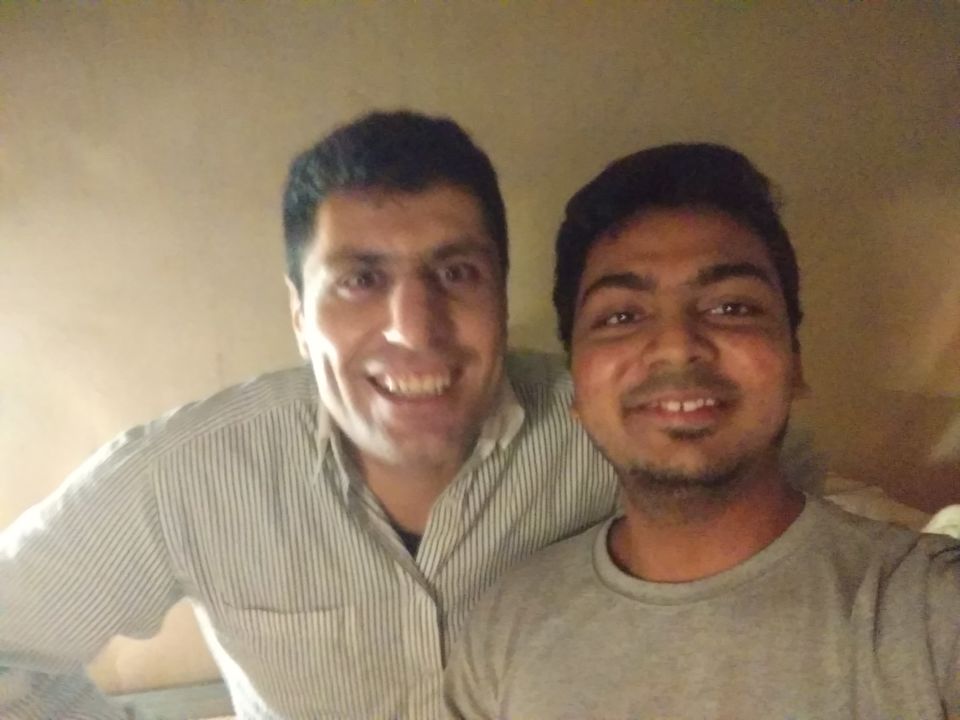 Some more places that I visited and are must do :
> Pantheon - It is a structural marvel, and you will be awestruck to see how the dome was constructed without any support in those times. 
> Trevi Fountain - Throw a coin in this famous fountain, and you will return to Rome again in your life.
> Spanish Steps and Piazza Navona are also famous tourist spots.
Tips: 
1. Be careful of your stuff when travelling in Rome, lot of cases of pick pocket take place here
2. Grab a hostel in the middle of the city, near to Colosseum, so that you can cover the city by foot
3. Look for a tour guide or take audio guide when entering Roman forum
4. Do a free walking tour, they will give you brief about all places. Then you can decide which one to go inside.