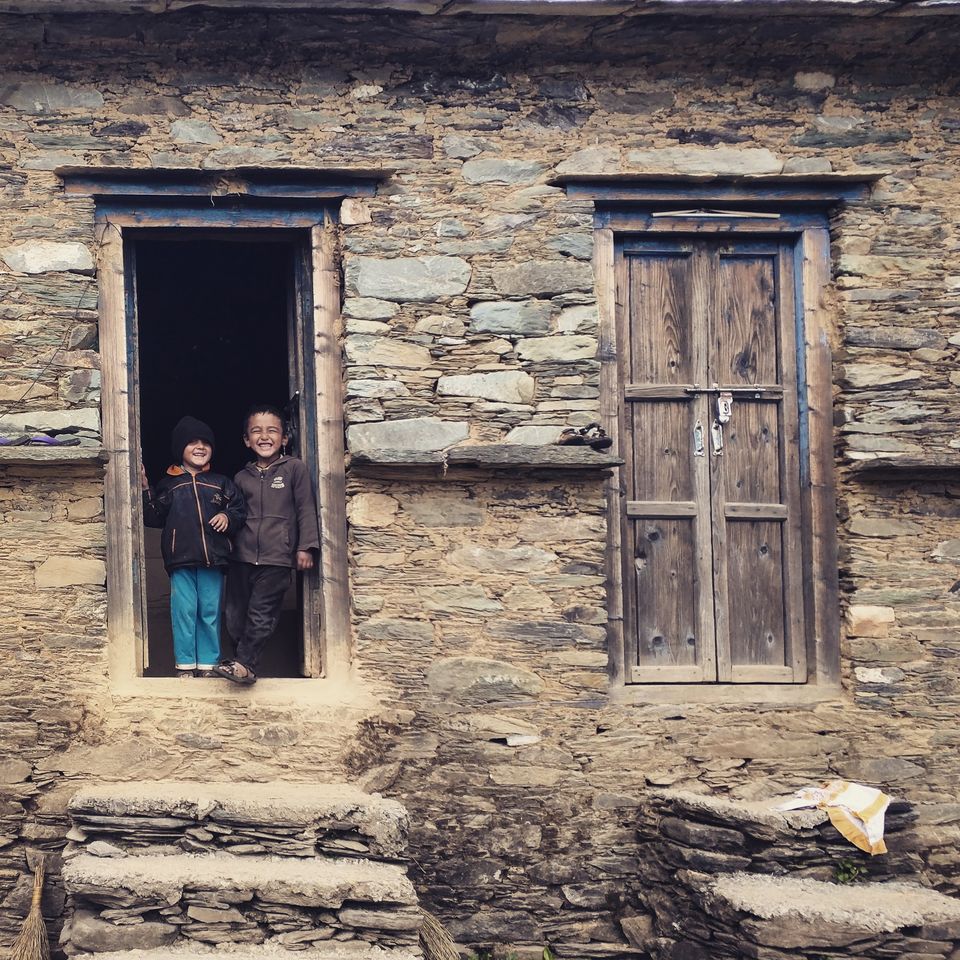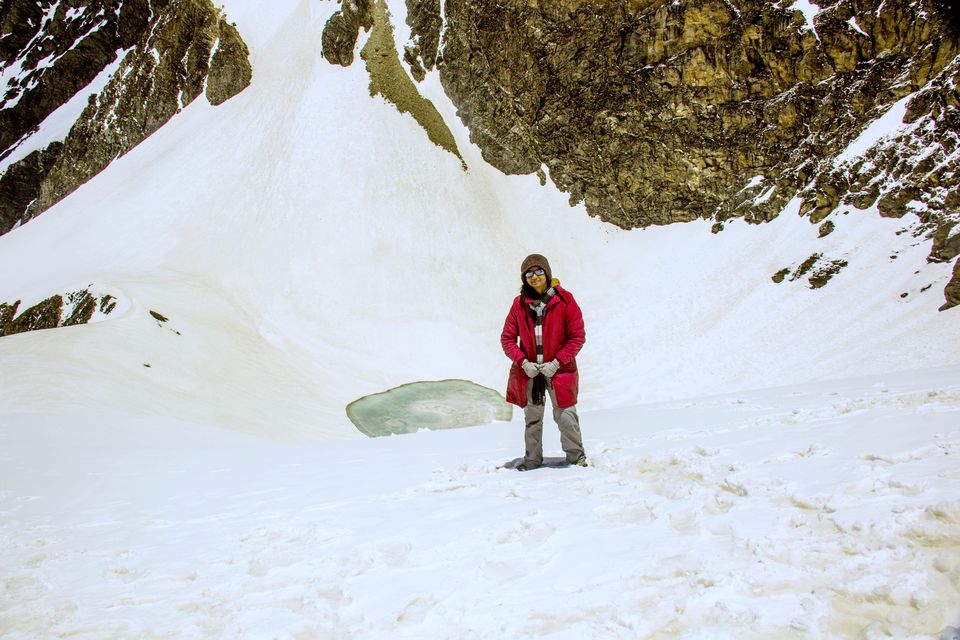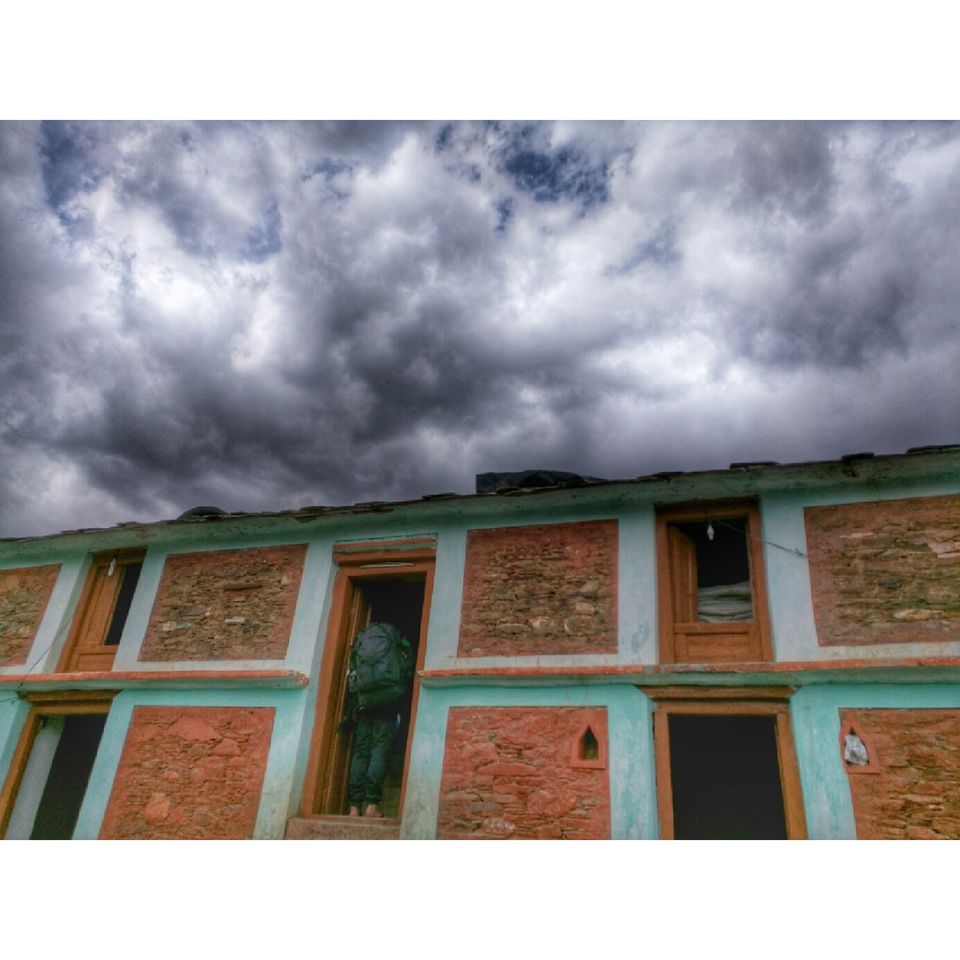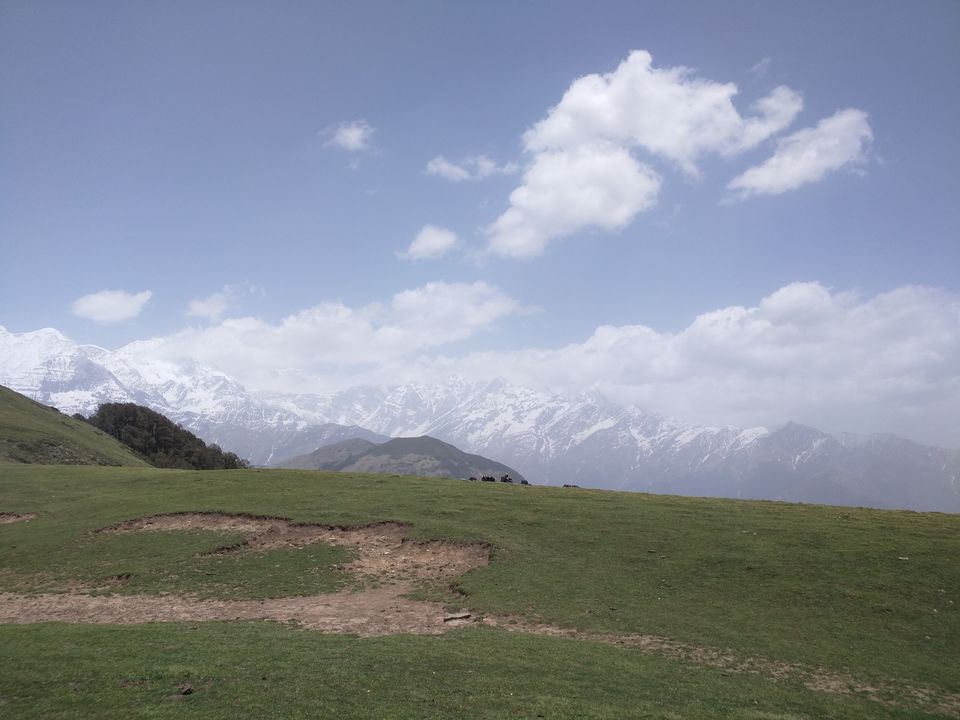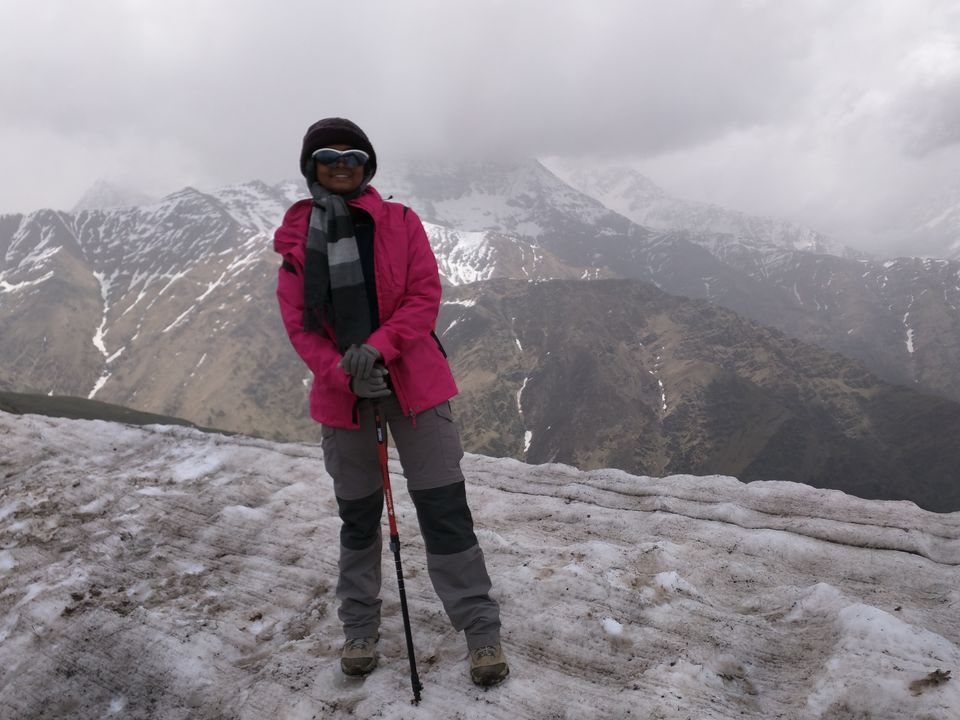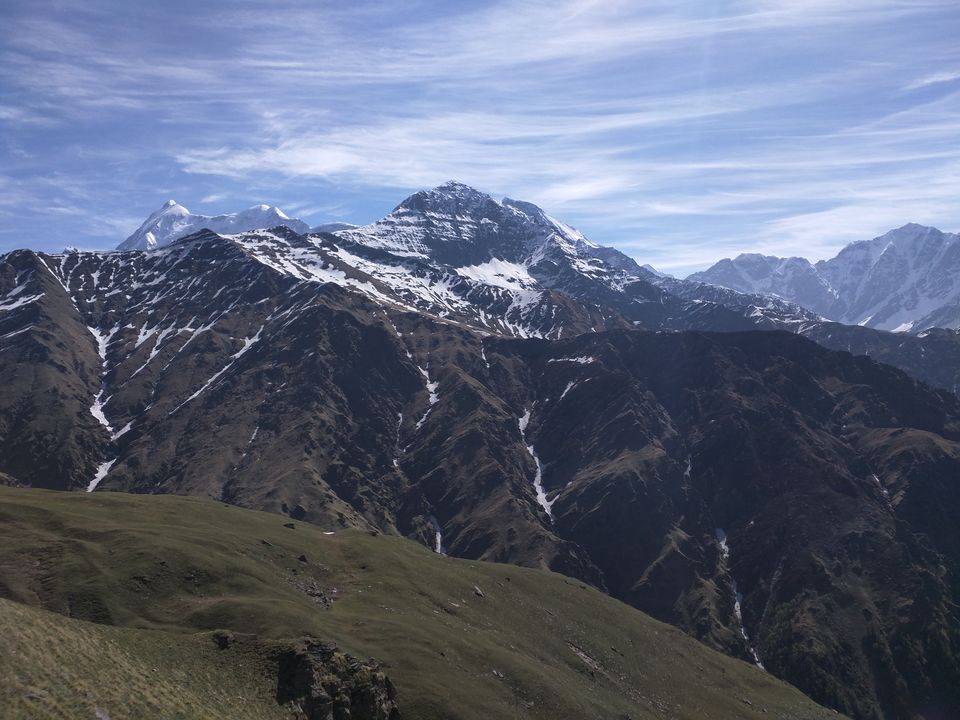 When I think about Roopkund, it rules my mind. A wonderful trek where I discovered a part of myself. Yes, I discovered that I am dauntless about the spirit within me. Each and everyday was a invigorating experience which I will linger forever. I am not going to explain my itinerary because you can find it everywhere.
       The first three days were flawless.That mind blowing view of Himalayas from distant view, beautiful valley and streams will never give a chance to blink your eyes for a moment.On the third day I cried out of happiness after seeing the snowy mountains and standing upon it for the first time. Beyond that it was a complete visual treat.The difficulty was on our fourth day. Since it was very snowy we didn't halt in Bhagwabasa. We camped on Ghora Lotani. We started late from camp, the snow started melting which makes the trail very difficult and dangerous. One of our team member slipped half way and organisation guy who tries to get him back also slipped, which makes us to wait for an hour. Though I slipped a little,I never lost my hope.Many turned aback but one thing which was running on my mind is not to go back for what I have come so far. I strongly held the hands of our Organisation leader and he literally pulled me throughout as my strength was draining down without having breakfast.We climbed one hill top through a rope as the snow got too soft.We struggled a lot to go,four of us reached the top along with two organisation members. I was awe struck with the beauty of the place.Ranges of snowy mountains on touching upon it ,the clouds changes its color from white to brown, the snow melts and snow balls were sloping towards it's own way, I could see the shade of the clouds as it moved above the lake which has hundreds of skeletons belonging to 9th century AD immersed in snow,experienced everything after 8 hours of my long journey at 15,499 ft. I couldn't find the any skeletons but I found an at-most happiness which I couldn't explain.
    While coming down we had a roller coaster ride. The friendly snow now becomes a moldable ice which doesn't makes slippery when ever we step into it. We skidded down and it was a complete fun. Still, my organisation head was holding my hands. Finally I reached the camp and every member congratulated me as I was the one among two girls to reach the top.I slept like a baby for many hours because of tiredness. I waved at the snowy mountains and reached the base camp in Lohajung through Bedni Bugyal and WAN village.
I visited Nainital and few places in Delhi as a part of this trek. 
Roopkund Trek- A worthy trek to test your ability both physically and mentally. It will evolve you as a person!!!