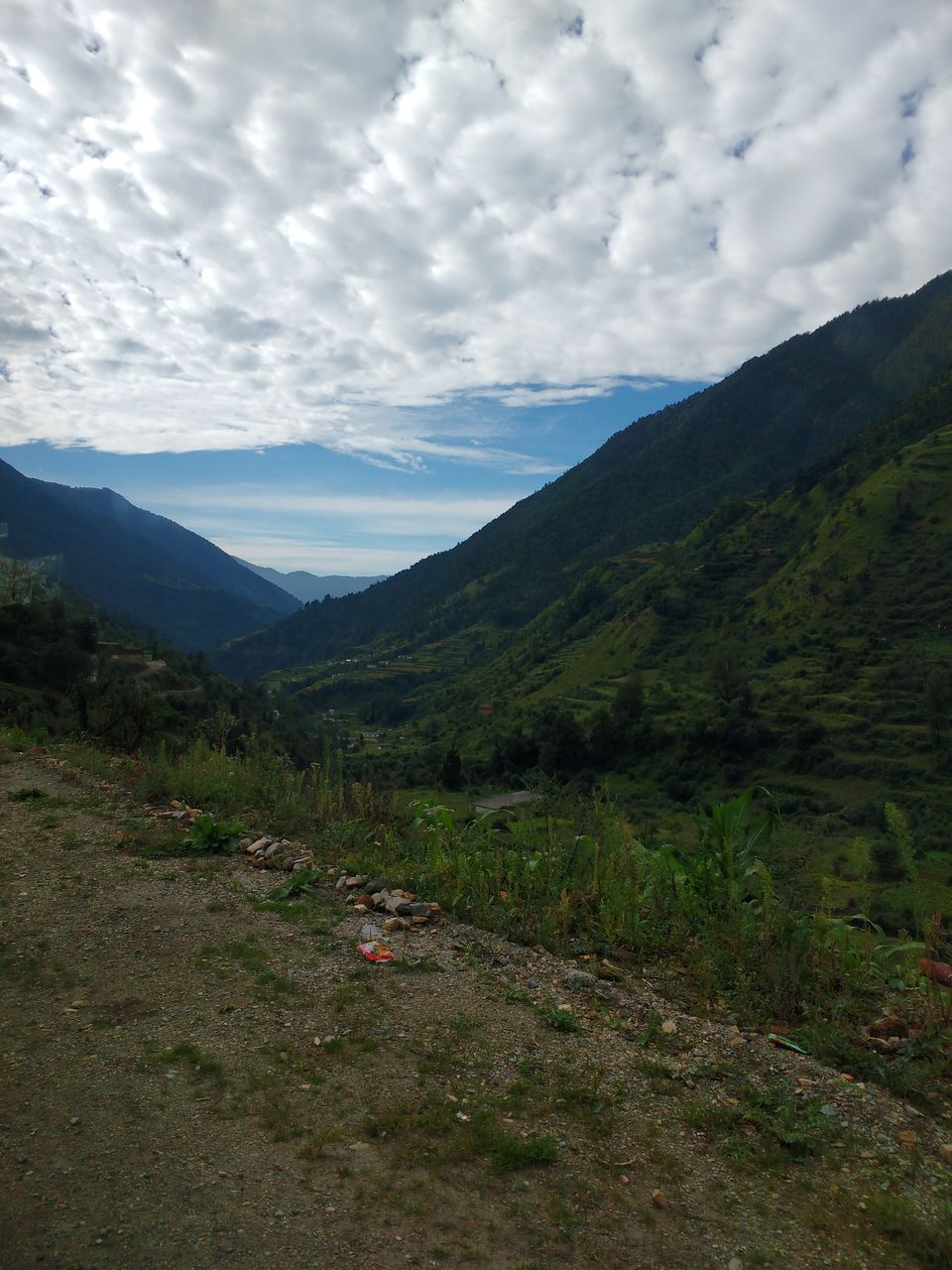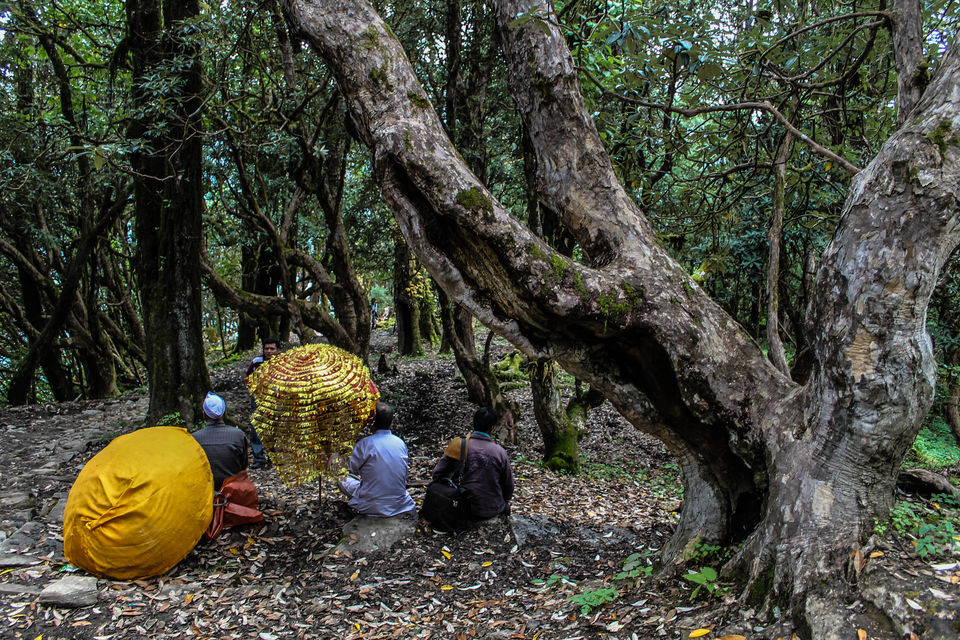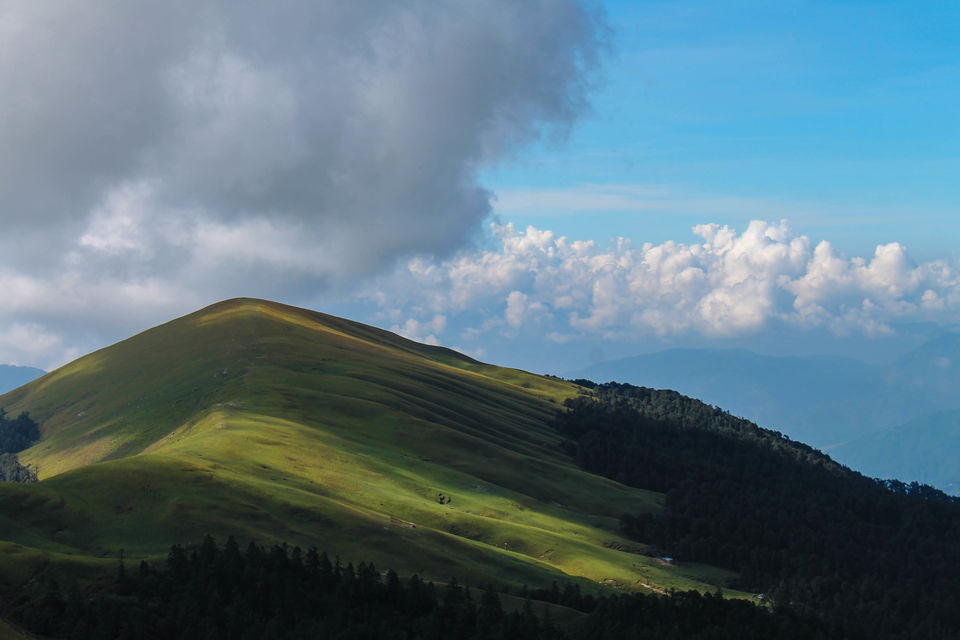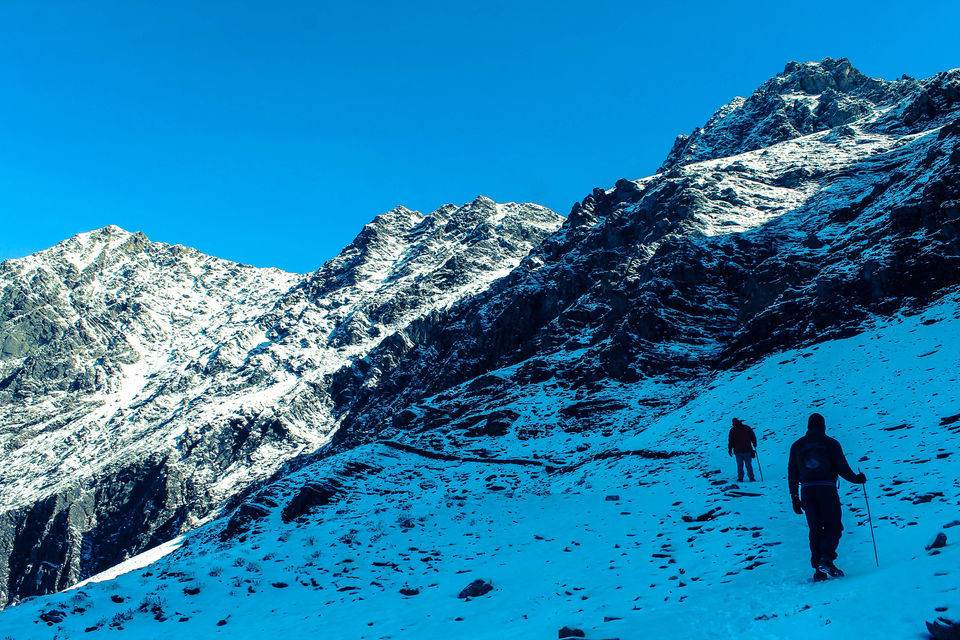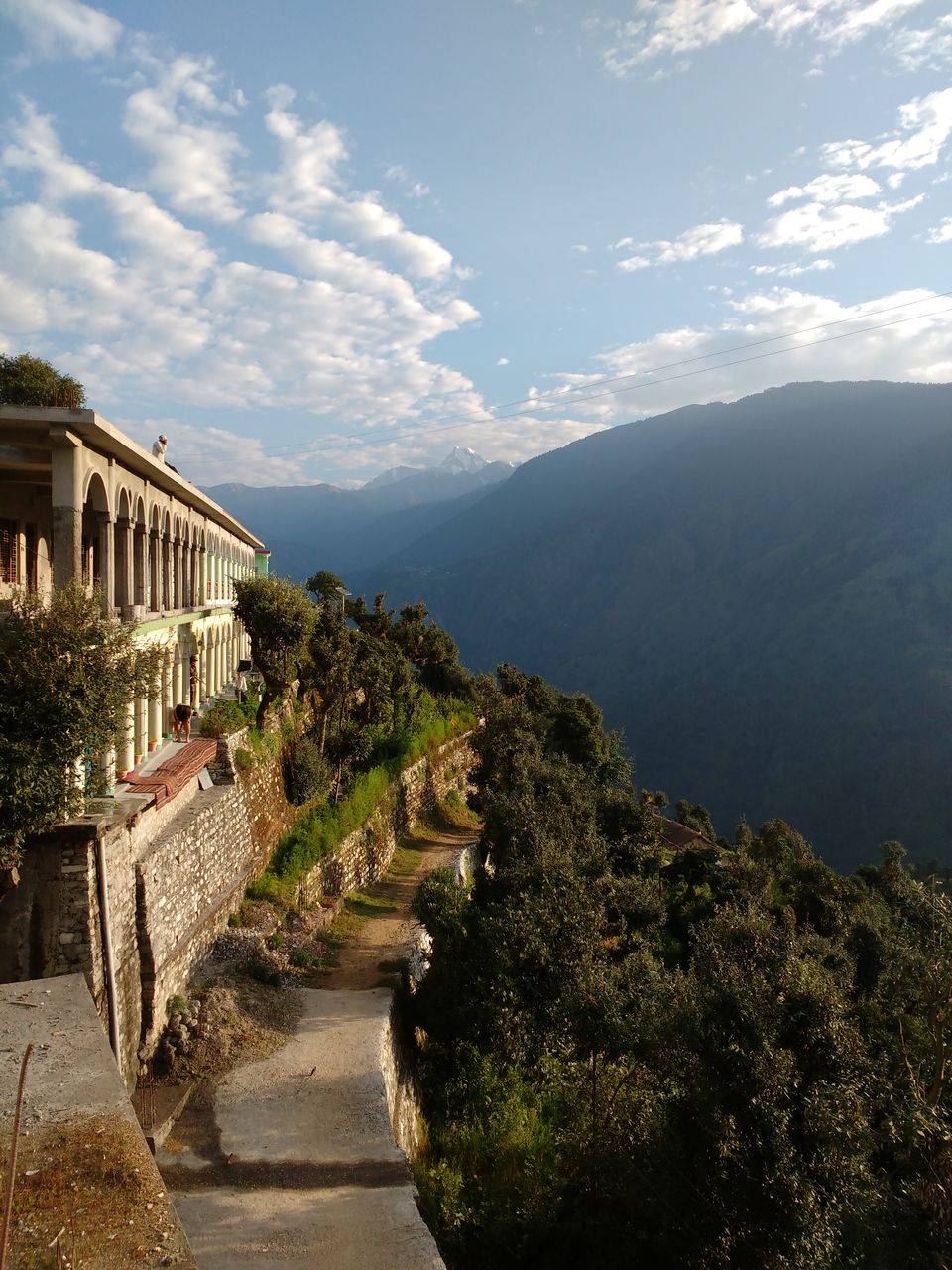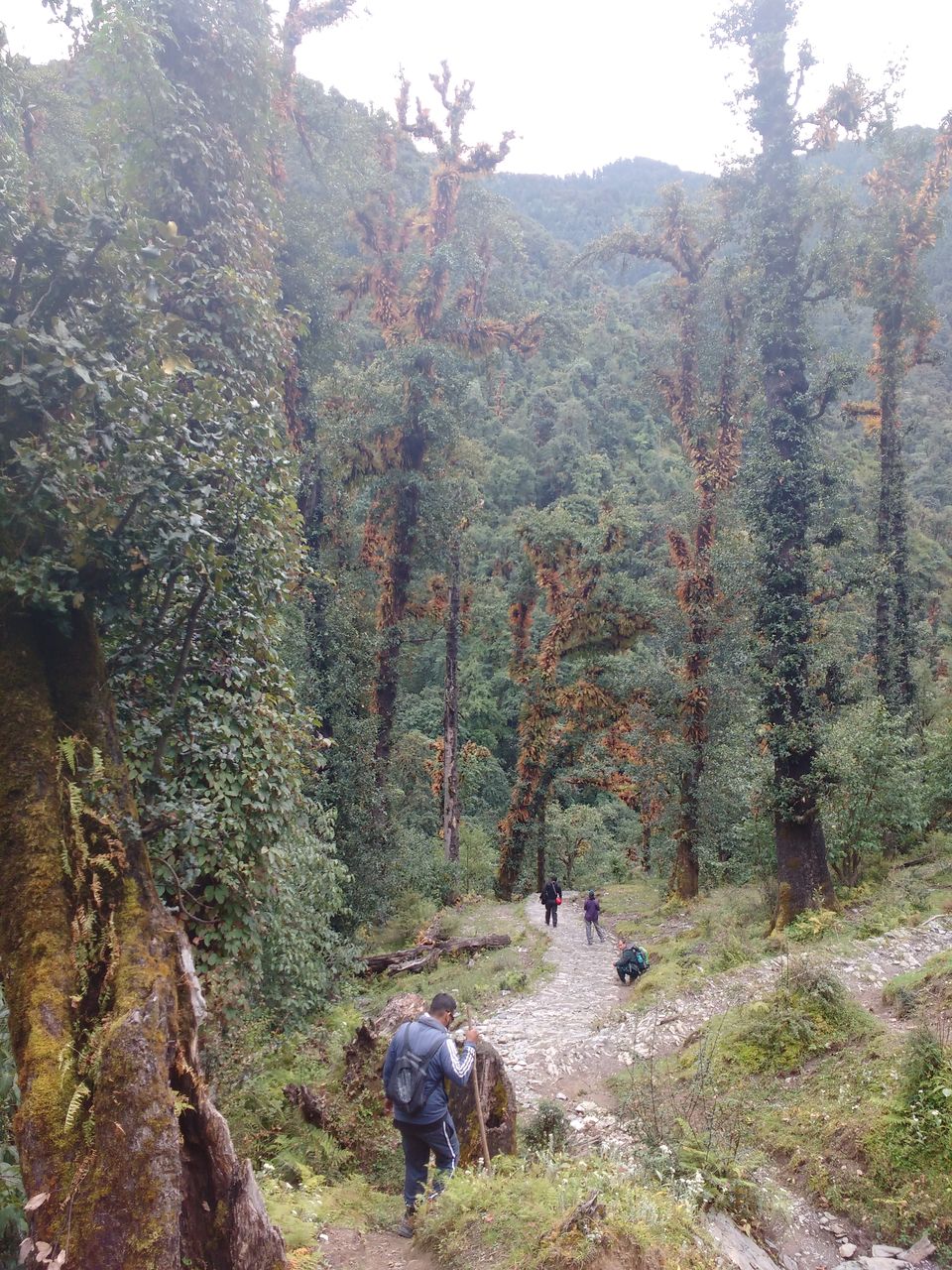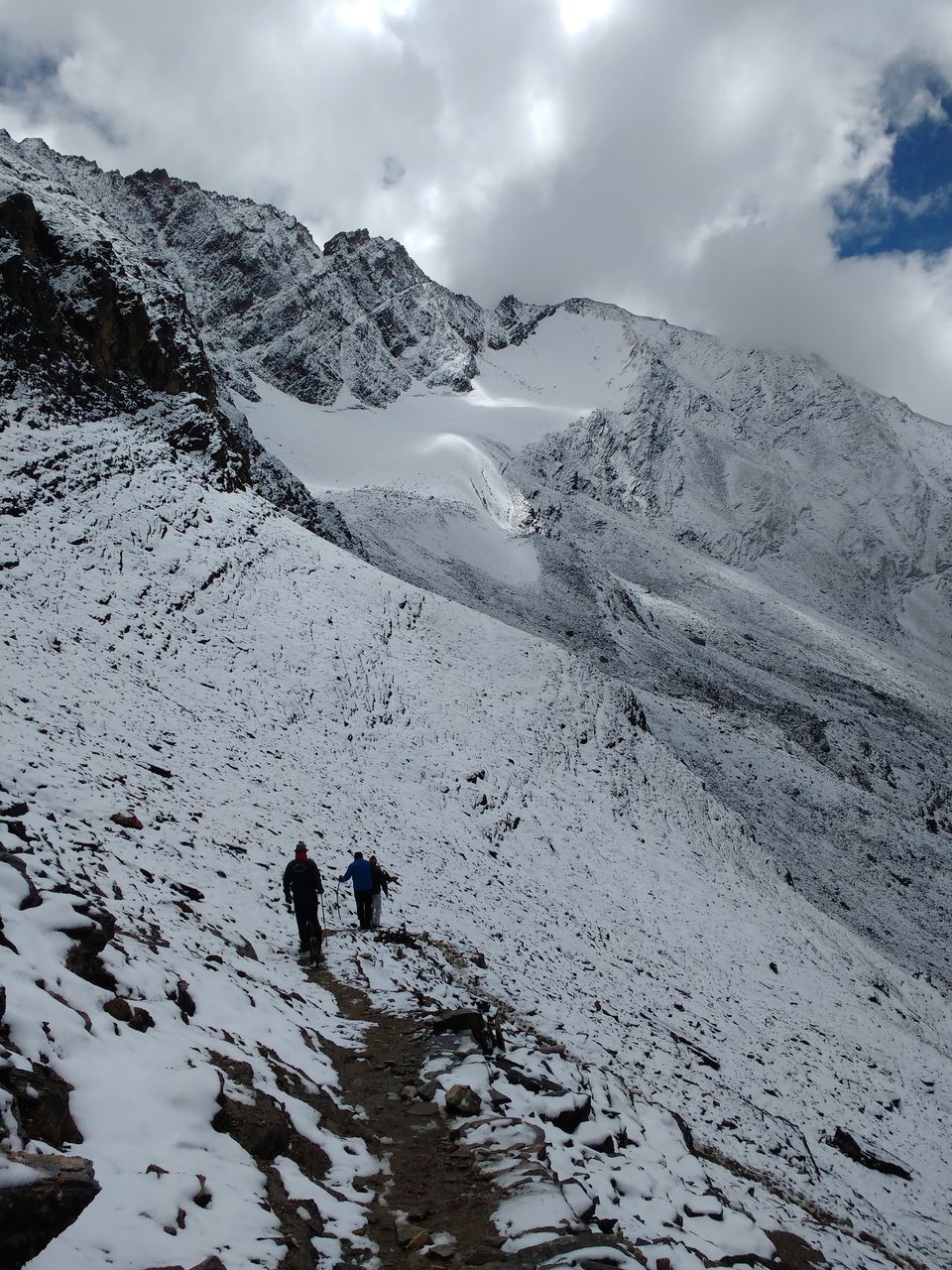 A plan that was in process for almost an year, materialized into reality in September 2015 when we finally booked our tickets for Delhi. Started with more than 10 people, finally just the 6 of us were heading for the skeleton pond of Roopkund, Uttarakhand.

Finishing up office in the evening, we caught a late night flight to Delhi. Trains are much fun, but when in a corporate job, time is essential to ensure more travel happens. From Delhi, we had to catch the earliest bus to Rishikesh, which we did at 4 am.

A couple of hours of broken naps in the rugged state transport bus, we were finally standing on the Rishikesh bus stop. And when you're in the holy land, you can't help but not see the legendary Ram and Lakshman jhulas.

From there, we hired a taxi till Lohajung, which was going to be a treacherous 9 hours of journey. Taking the bus would have took 15! We reached Lohajung in a pitch dark night with nothing visible, only to be mesmerized by its beauty the next morning.

Our luck was such that we reached on an auspicious day of locals. The local goddess is taken out for procession, and a mela organized for entertainment. It was such a sight to see the village transform from a hauntingly quiet one, to a buzzing, and colorful one in just one night.

We had one whole day of exploring the festival, and nearbys of Lohajung. A nearby hill discovery was one of the best moments of our trip. A full 2 hours of photo sessions and sitting in solace there surely made our rest day at Lohajung, worthwhile.

Our journey to Roopkund began the next day. We reached Wan in a taxi from Lohajung (15km), and from there, began our trek.

The initial steps are also the easiest, and the hardest. The first hour was was all excitement for us. Cypress trees, steep ascends, mountain-edged homes, very happy-go children greeting us with namastes.

We trekked till 4 PM, and then had our first night halt at epicly beautiful Bedni Bugyal. Reaching early gave us about 1.5 hours of sunlight, and it was magical watching the snow peaks being illuminated by the setting sun. We were beginning to feel the chill as darkness began descending.

Next morning, we began ascending. The views began to get more beautiful, more mystique. After a 1.5 hours, we reached Pathar Nachoni. This is the last stop before the base, Bhagwabusa. As a fan of tea, our first order at every shop was tea throughout, and so was here. Though the tapri had no milk at that moment, we still went ahead with black tea instead.

After 2 more hours of trek then took us to the final base, Bhagwabusa. We were to spend the night here before going for the final ascend to the lake. The weather was nice and cold, but no sign of snow on the summit. I was disappointed, though we knew the chances were less. With a couple of hours of sunlight, we indulged in photographs and exploring around the tents. As night grew close, storms started to build up. We had delicious khichidi for dinner. But as the storm built up, it was getting a bit scarier even though we were in the cemented huts. To battle the cold, we had to go the Himalayan way: some alcohol. A glass each, and we were warmed up a bit to sleep. Something stuck me (no, we weren't high) and a friend and I decided to sleep in the tents outside. Don't know if it was stupid or adventurous, but certainly worth it! With rains and winds hitting the tents hard, we had an experience of a lifetime.

The next morning was magical! The storm of the night resulted in dropping of the temperature, therefore, snow! The sight of seeing snow all over the mountain almost had me in tears. We got what we really came for. After having some nice warm breakfast, we geared up for the way ahead. We started the way up, and as we reached closer, the glaciers and ice began appearing! An hour of easy way before the steepness began. It was getting tougher and beautiful! There were turns that would see you go down 100s of feet with a wrong step. It was here it struck us that this is not easy stuff. We were a bit tensed, but also cautious and eager to continue. After 3 hours of intense climbing, we finally reached the summit! I had been seeing pics of the lake ever since I had planned the trip. Standing there looking at it was surreal. The air was thinner, which made me a bit dizzy. An apple from our guide came in handy to steady the feeling. We basked in all we could as we had to start descending soon before snow starts to melt. Before descending, I stood there on the top, looking at the distant ranges and empty space after them. I realised how far we had come to be here. The moment was indefinable.