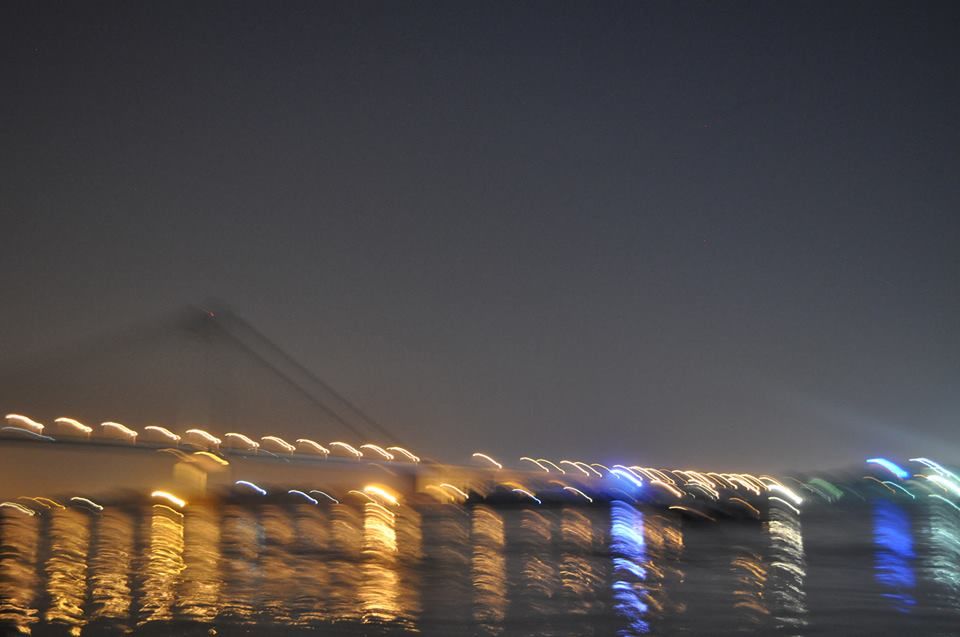 I have a feeling that we all need to agnize our roots before starting any blog or travelogues about anything. I belong to the City of Joy, Calcutta (or Kolkata), although i was not born there I have spent most of my life (17 yrs to be precise) in the city.
Sometimes it seems like a distant memory as I have not really resided in the city for the last 4 years. To be frank I haven't had any permanent residence for the last 4 yrs.
There was a time that Calcutta with its glory and chaos used to bedazzle me. The light, energy and culture used to impress me every single day. I was so proud to be living a midst such life.
Well, lets start with the facts. It may sound boring but it is quite stirring and awe-inspiring if you come to think of it.
Calcutta's grandeur started when it was realized as the capital of India during British rule and the second most important city of the British Empire, after London. It is one of the oldest cities of India and also one of the largest, second only to Delhi. The identity of Calcutta lies in its many palaces, including the Victoria Memorial and also the beautiful and one of the largest bridges in the country, the Howrah Bridge. It has one of the largest book market in the World, at College Street, also one of my most favorite places. Park Street holds one of the oldest and posh places to hang out in the country. Perhaps no other city can compete with the class and high standards of the signature places of Park Street. Also Calcutta holds the key to the very first Metro rail in the country. Another one of my favorites in Calcutta is the tram which still runs proudly in the nooks and corners. One of the signatures of Calcutta. It also has the uniquely designed hand pulled rickshaws which can still be seen in some parts of the city. And I can go on all day..
My most favorite activities in Kolkata..
Eating. Period.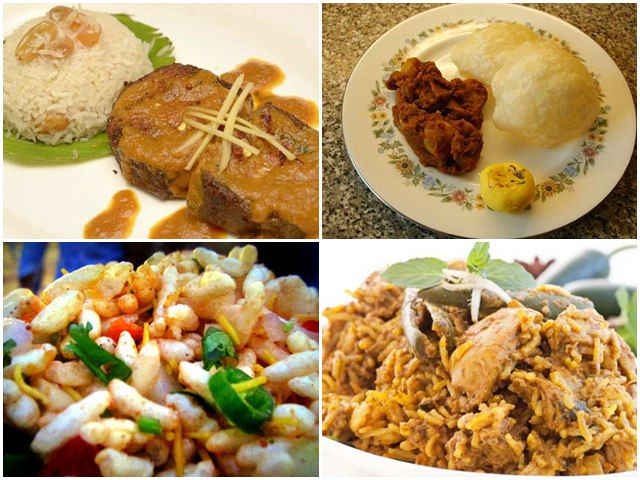 I haven't had the option of so many amazing cuisine, all of which tastes brilliant at a very pocket friendly price anywhere in the country. If you are somebody who is in love with your taste buds and want to treat them every now and then, you must take them to a visit to this city.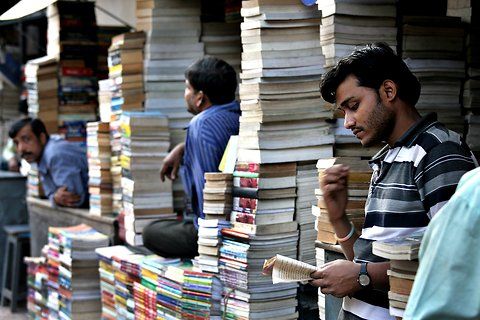 A book worm like me always has the affinity towards book markets and yes book shopping is one of my favorite avocations. Yes, I know I have mentioned College Street but that is not the only place to shop around if you are a bookworm. There is a tiny book market in Gariahat-Golpark footpath which holds some of the gems in the name of book stores. Every time I visit I am pleasantly surprised with the impossible collection of books they have. Also, Kolkata holds one of the largest Book Fairs in the world which is absolutely unmissable.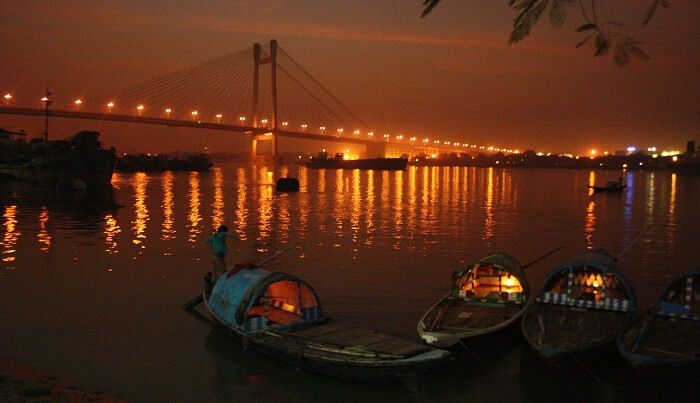 Another one of my favorite activities in the city is wanting to fall in love.I must say Calcutta is in fact one of the most romantic cities in the country. It is the place where lovers get swayed away with grand gestures. Everywhere you go, you will always find a cute couple holding hands and sharing a "Jhal Muri" or an Ice Cream. There is nothing like "Love in Calcutta". I am envious.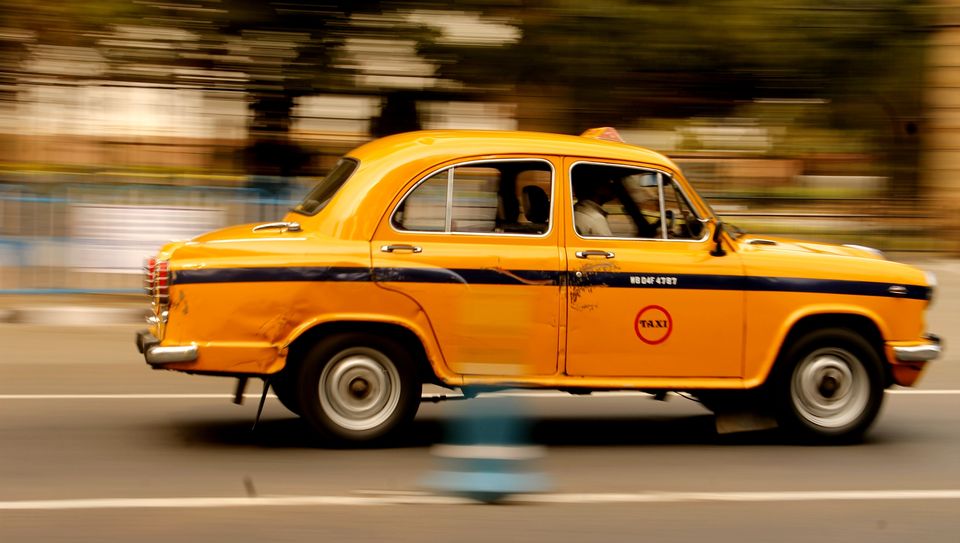 There is nothing like a whopping taxi ride in Calcutta. The grand "Ambassadors" are still ruling the streets. You will not see these anywhere else in the country. No option of Air Conditioner or clean seats, but the experience in itself is quirky. And it will stay in your list of Calcutta souvenirs forever.
Hanging out in Park Street can never go out of fashion. And yes, I love it, more than I can express in a single paragraph. Mocambo, Peter Cat, Barbecue, Fung Fu, Moulin Rouge and so many more restaurants. Elegance and awesome food all within a radius of 0.5 kms. My favorite joint however is Oly Pub. The place where I tasted alcohol for the first time almost 8 years ago. I still remember the brand of Beer I tasted. It was called King Cobra and costed about Rs. 16. The place looked like a smugglers hangout and I promised myself I am never going back there. Well that promise has been broken time and again. After all who can resist cheap alcohol straight from the bottles, some awesome food (Chicken Ala Kiev, Fish Fingers are my favorites) nothing fancy, nothing out of the way, yet enthralling.
Calcutta holds one of the best musically explored places in the country. There are innumerable bands consisting of young rock stars. All of which are especially talented. Blues, Jazz, Rock and Roll. you can find all the genres under one roof. The pubs are just amazing and if you are a fan of any kind of music you must visit these. Young artists dreaming on and creating magic on stage. It is an exhilarating experience and can be compared to any country in the West. Someplace Else in Park Street is my absolute favorite hangout to enjoy some mind blasting music any day of the week.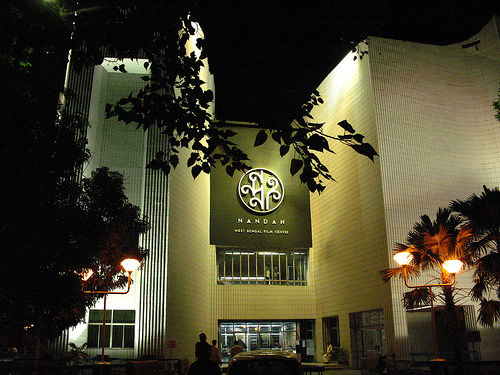 Nandan. This place holds a lot of history, mostly in my life. This is perhaps one of the most culturally active places in the country. It is the host to innumerable international events. Art, music, photography, cinema, fashion. Name it and Nandan has explored it all. I have been a spectator of various International Film Festivals at this place. But mostly, this place is closer to me as it was the only place of venture during my school days, standing just a few steps from my school. The place where I watched the first A-Rated movie, the place where I accompanied my best friend to her first date, the place where I had a crush for the first time and also the place where our teachers caught us wearing our school skirts way shorter than we are supposed to.
So, I can easily conclude that Calcutta is in fact one of the most idiosyncratic and eccentric places in the world. And I am very proud to say that I belong to it and no matter how far I go or how many places I visit I will never forget where I really belong.