When a recent news article came my way, talking about a man who set up a library in a hut in Mysore- the curiosity bug came out victorious over the hectic tourist season at Royal Mysore Walks. The story teller in me yearned to listen one too! Loaded with google maps, I went on to search for the hut (beside a famous landmark). Little did I know the place would be so easy to find with red and yellow painted all over and a tall Karnataka flag waving at me.
The Rajkumar Mane, adjacent to the reading hut.
With hopes of relieving myself with shade I enter to find no one. Just as I looked around at the colourful charts, pictures and quotes on the walls a thin frail man with a beard enters with two plastic water pots and sets it down. Thinking of me as reader he goes on sprinkling water over the front. After he finds me standing for awhile, he comes in greeting with a smile. I introduce myself and he guides me into the adjacent hut which he calls the "Rajkumar Mane (house)" and seats me on his humble floor mat.
61 years old- Syed Issaq, a daily wage worker says he was born to a poor family and started working at the age of 8. Deprived of education he realised the importance of it as he grew up. He started setting up libraries at different places since the last 6 years to help inculcate reading habits among the residents which has over 10,000 homes. He stocks over 17 dailies, all at his expense. He has been collecting books from donors too.
Beside the reading space was a beautiful garden which he maintains with utmost care and effort. "Plants give me joy which is only measurable with the joy I get when I find people reading at my library" he says. The creative arrangements, planning and execution of the entire place left me astound. But its only later when I met one of his close friends, an auto driver named Hamid that I got to know that the place was a garbage dumping area before he cleared and gave it a makeover. Hamid went on to say that Issaq might miss offering prayers but would never miss watering and taking care of the garden.
Syed Issaq and his lovely garden space.
"I'm no hero", he says.
As the evening sets in, two gentlemen from a news agency drop in and start interviewing him. He went on talking about the struggles he faced and the support he got from the locals when the MCC came to inspect the encroachment. He proudly says the officials saluted him after listening to his story from the locals. "I'm no hero" he says in English, a little bit he learnt from the kids who keep visiting the library to chat with him. "I do this purely for myself, it gives me peace. Knowing that someone somewhere will take education seriously and won't suffer the same fate as me makes me elated".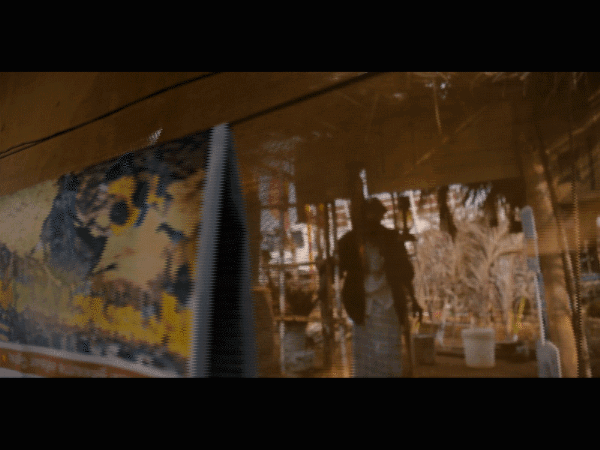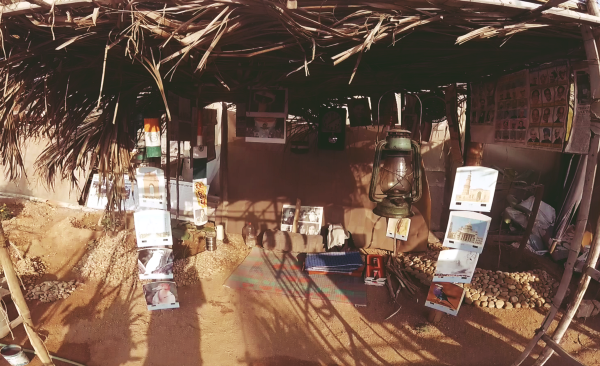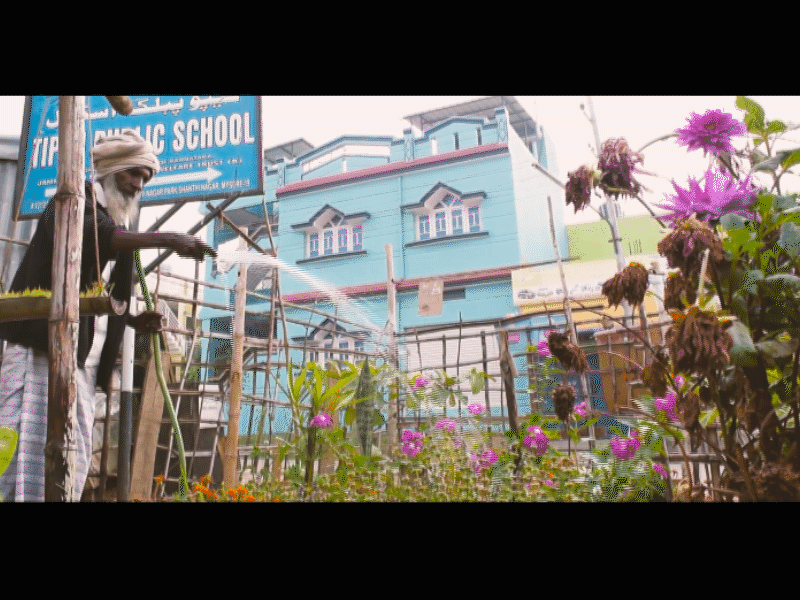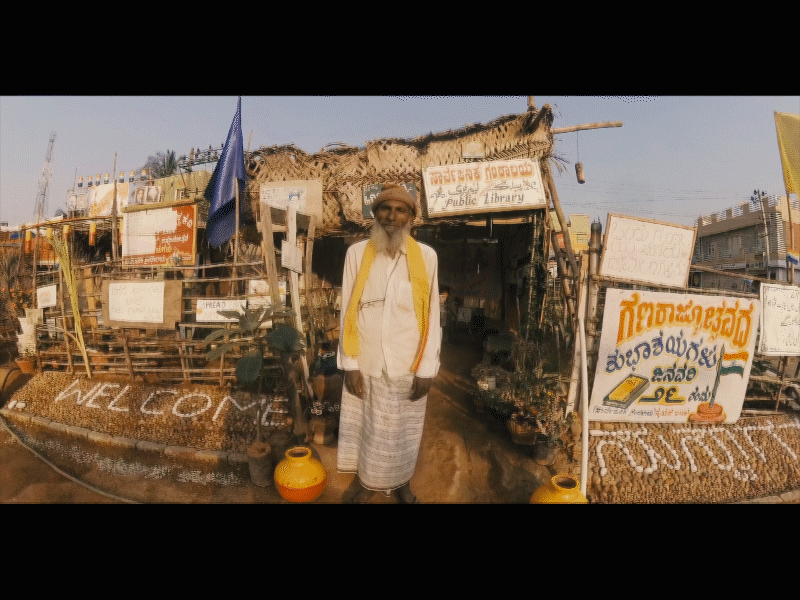 He ends the interview asking the reporters if there is a possibility for the authorities to hear his plea of installing a street light around the hut. "I've been lighting multiple oil lamps as we have lots of people coming here in the evenings, but the wind puts it off" he says. He also adds that he would appreciate if anyone could donate books to his library as most of his earnings are spent on the newspapers and maintenance of garden
Human spirit, they say, grows with conflict. But what's even amazing is when it's engaged to end the conflicts for others and build a better world. I left taking a bit of zeal and lots of hope on humanity from the man with a noble mission.
Faizan Baksh
Royal Mysore Walks
Find it inspiring? Please share!
If you wish to visit or donate books, emergency light, stationary or other library materials here's the g-maps link to the place: Hut Library, Mysore.
This post was originally published on Medium.