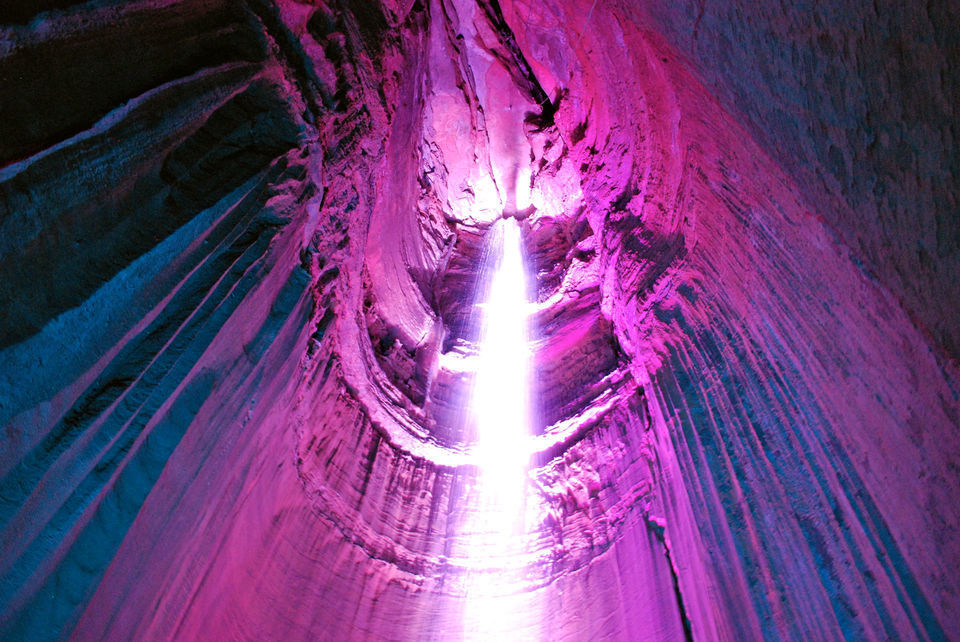 Waterfalls have an inconceivable mystique to them. Their origins lay miles away, as the torrents plunge gloriously at a sudden fall along the way before peacefully merging into larger water bodies.
While some are easily visible from a distance, others throw a challenge for the visitors to take a dive inside caves or a descend into underground tunnels. One such bejewelled cascade is Ruby Falls located within Lookout Mountain, near Chattanooga in Tennessee, America.
Ruby Falls gained popularity right off the hook ever since they were opened for public in 1930. An elevation of 145 feet from ground makes them the tallest underground falls in America and adds to the awe of this natural marvel. Leo Lambert, the chemist and cave enthusiast who discovered these falls, decided to name the spot after his wife. This makes many people treat this place as a symbol of love and dedication.
These falls look naturally stunning by the day and turn heavenly by the night, with the thoughtfully illuminated surroundings.
The cave housing Ruby Falls was formed with the formation of Lookout Mountain, estimated around 200 million years ago. Some really unique and cool waveforms are formed inside Ruby Falls Cave that have been given quirky names.
The Falls are at the end of the main passage of Ruby Falls Cave, visible in a large vertical shaft. With a depth of 1120 feet below the ground, the stream is fed by rainwater as well as natural springs. Water collects in a pool at the bottom before flowing through the mountains and finally uniting with the Tennessee River at the base of Lookout Mountain.
Many American musicians, including Johnny Cash and Roy Orbison have been influenced by its elegance and undiluted belle, making them one of the most popular waterfalls in the world.
Ruby Falls operate every day from 8am to 8pm and visitors are required to buy an entry ticket. Tickets are available at the entrance or may be booked online to avoid any hassles.
This picturesque stream is perfect for a romantic getaway with your 'bae' or an exciting getaway with family and friends.