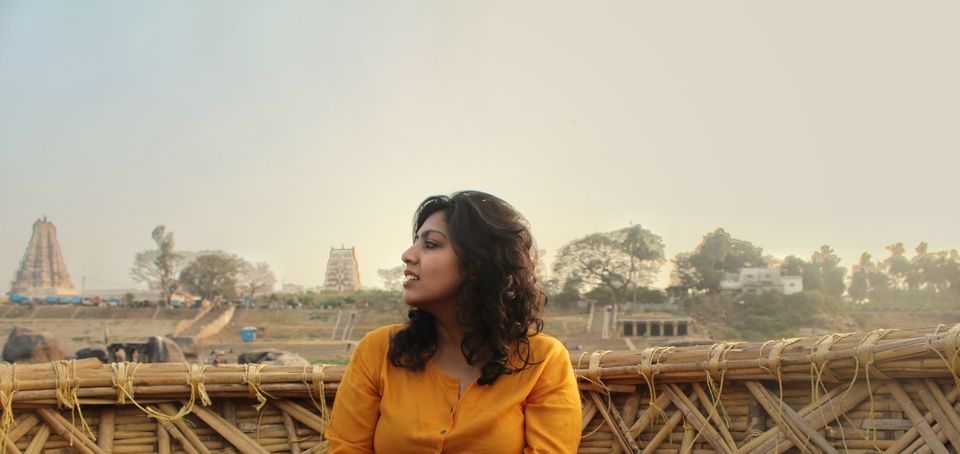 Hampi happened to me during the republic day long weekend of 2016 – centuries old ruins, boulder strewn landscape, coracle rides, neon green paddy fields, just positive and chilled out vibes.
The huge, heaped, boulders of Hampi transform the rocky hills of northern Karnataka into a magical, mythical landscape. There is truly something magical about Hampi and that's why it is stays high on the backpackers trail.
Historically, Hampi was the capital of the Vijayanagara Empire, a vastly powerful Hindu empire bought suddenly to its knees by Mughal rulers. It now remains a UNESCO world heritage site and lot of efforts have been taken to restore the lost glory of this place.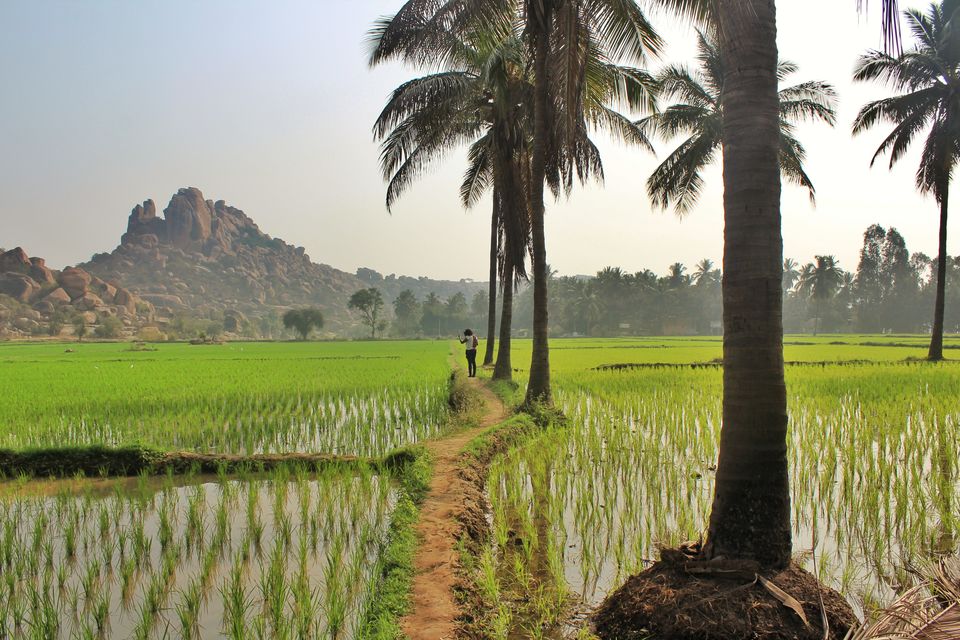 How to reach Hampi?
Train: Hospet is the nearest railway station to reach Hampi. From Hospet, you can hop onto a local bus or hire a rickshaw to reach Hampi. Rickshaws generally costs 150-200 INR
Bus: There are a lot of buses to both Hampi and Hospet from Bangalore which costs abour 600-700 INR.
How to get around in Hampi?
Most guesthouses in Hampi have the option to rent a moped. It costs about 150 – 200 INR a day. They are the best and most popular mode of transport
Know you season
Hampi is generally hot all year round. The best time to visit this place is from Nov – Feb. Avoid the summer months from March – May.
Where to stay?
Before I get to where you should stay, let me just brief you, there are 2 sides to Hampi.
Hampi Bazaar (Temple town) and The Hippie Island which is on the other side of the Tungabhadra river often reached by a 5 minute coracle ride. The hippie island is the most preferred place to stay and truly a great experience.
We stayed at Mowgli Guest house. Most guest houses on the hippie island open up to the view of bright neon green paddy fields.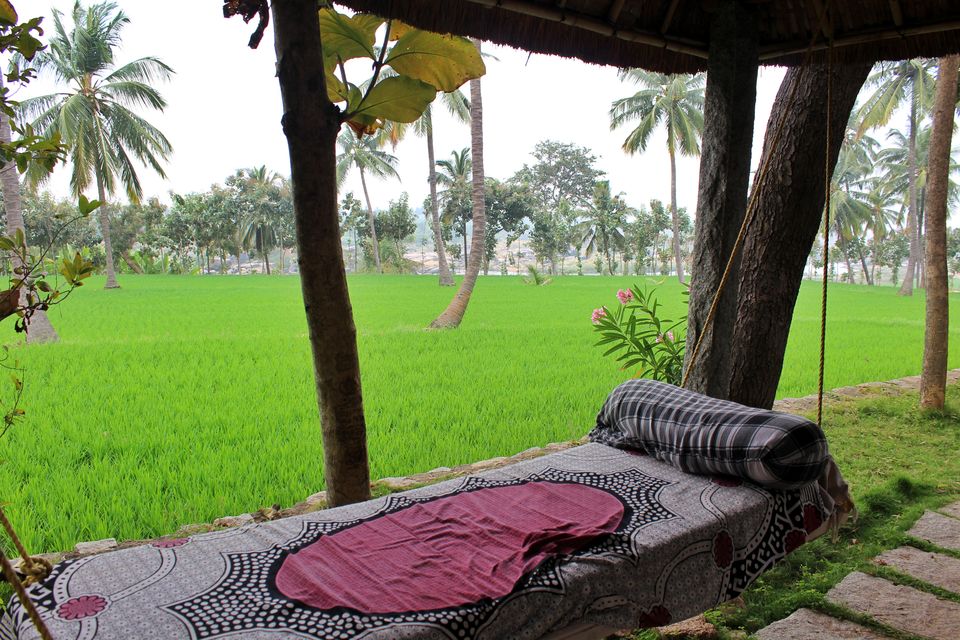 Other options to stay in Hampi are
Shanti Guest house – Hippie Island
Top secret river view – Hampi Baazar side
The white elephant Hampi – Hippie Island
Hema guest house – Hippie Island
Top 10 things to do when in Hampi
1. Explore the Hampi Bazaar and the Virupaksha temple – Here is the catch, the moped that you hire on the Hippie island aren't allowed on the coracles. The best way to explore this side of Hampi is by opting for one of the guided tours or hiring a rickshaw which will take you around the entire place covering the prominent places.