Do you love cheeseeeeeeeeeeee and go awwwwwwwww cheeeeeeeeeseeeeeee! Well heres a race designed just for you then! All you have to do to run downhill after a wheeeeeel of cheeeeeeeeese! Yes that's right!
Cooper's Hill cheese rolling is a world famous event! The participant today come from all over the worl just to run after their love, CHEESE!
A wheel of Double Gloucester Cheese (made from the farms of Gloucestershire ) is rolled downhill from the Cooper's Hill, the one who reaches the bottom of the hill first, gets to take back the roll of cheese home! The cheese is put in a wooden case and wrapped with ribbons for decoration!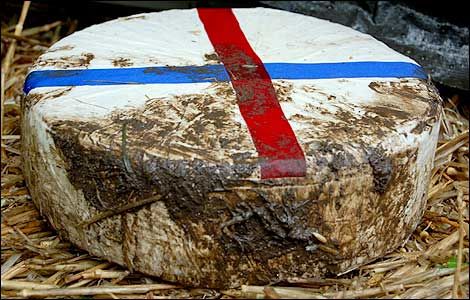 The hill is so steep that the sunrays hardly halls on the slope! It has a rough uneven surface!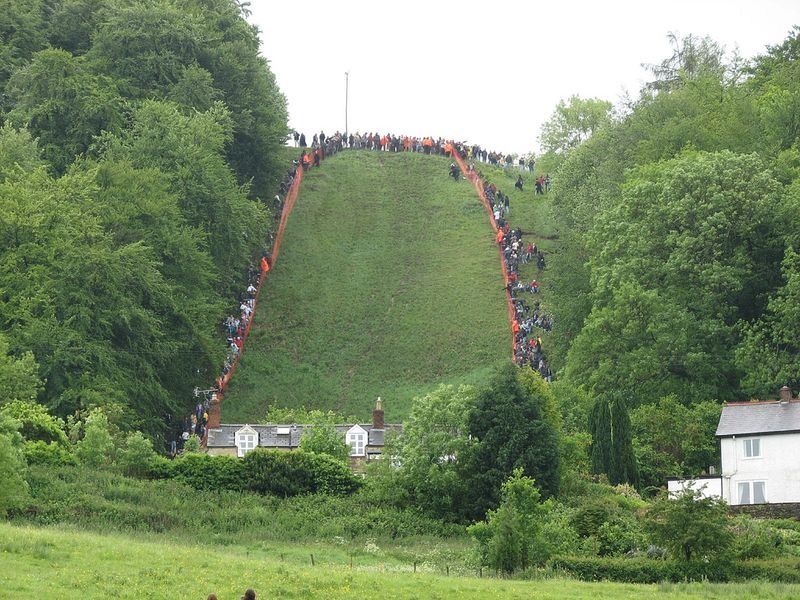 The largest ever cheese was presented by New Zealand Dairy Products Marketing Commission weighing 40lb New Zealand Cheddar Cheese.