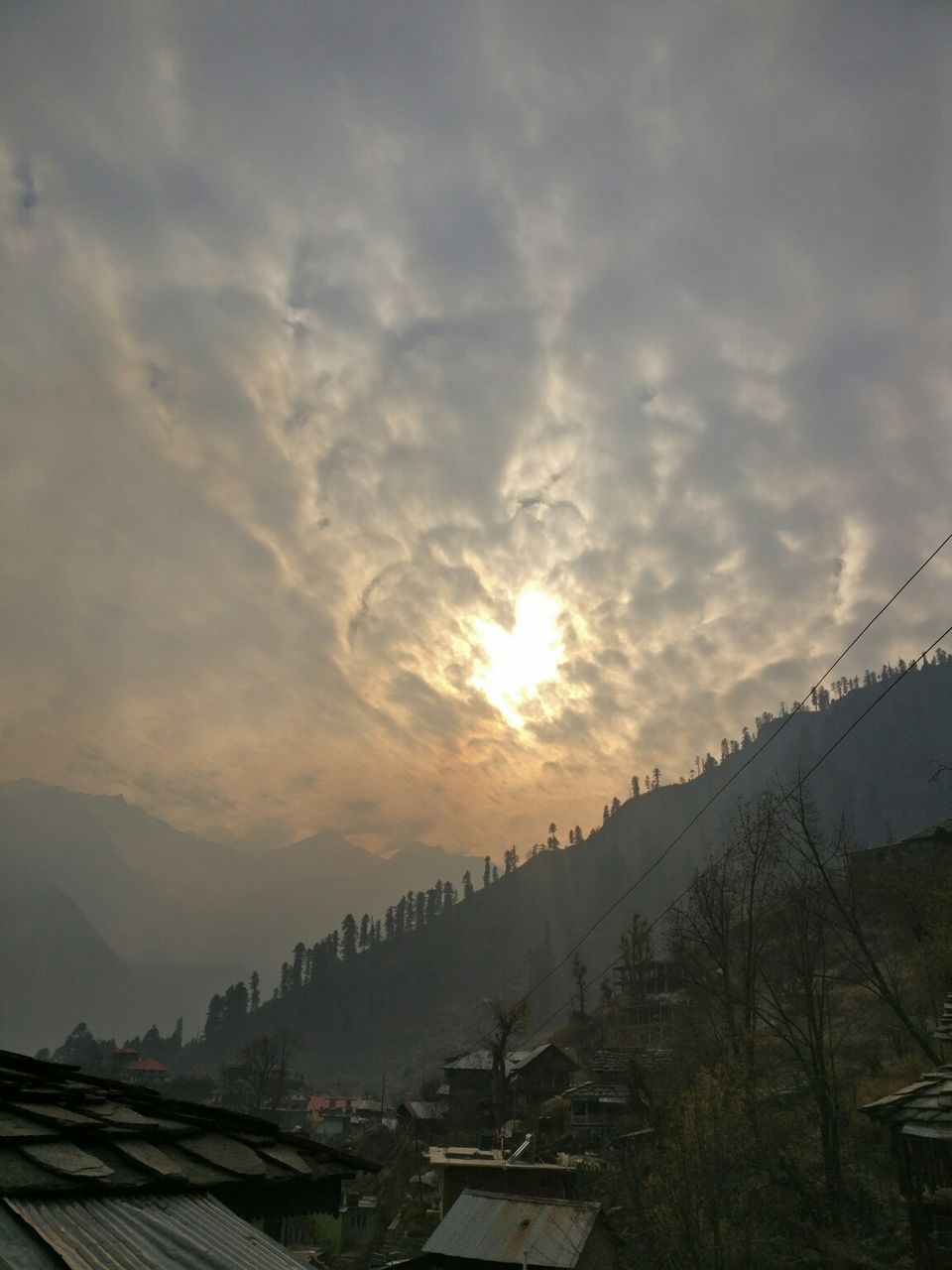 Kasol, Chalal, Manikaran, Malana, Tosh, Kheerganga. These have become the most common, infamous names of recent times. Speak of the Runaway Bride of the gorgeous Himachal Pradesh and Parvati Valley tops the charts for one and all. Nestled in the lap of Himalayas and surrounded by the sweet noise of the crystal clear Parvati river, this valley has become the go to destination for reasons that are tailor suited according to your needs. Be it the peace, tranquility, adventure or the cannabis, the aura of this valley is sure to sweep you of your feets. What you want from it is up to your meagre interests, but before you make any presumptions about the hippie paradise, you ought to slow down and enjoy the slow pace of one of the loveliest Himalayan valleys.
Slow down and soak in the smell of the fresh air around as the mighty Himalayas greet you with open arms. Enroute the twisted mountain roads that lead you from Bhunter to Kasol have a feel of the life of the commoners around. Enjoy the mouth watering food at the various cafes. Hike up a random hill. Loose all shackles and be spontaneous to get the best of this place.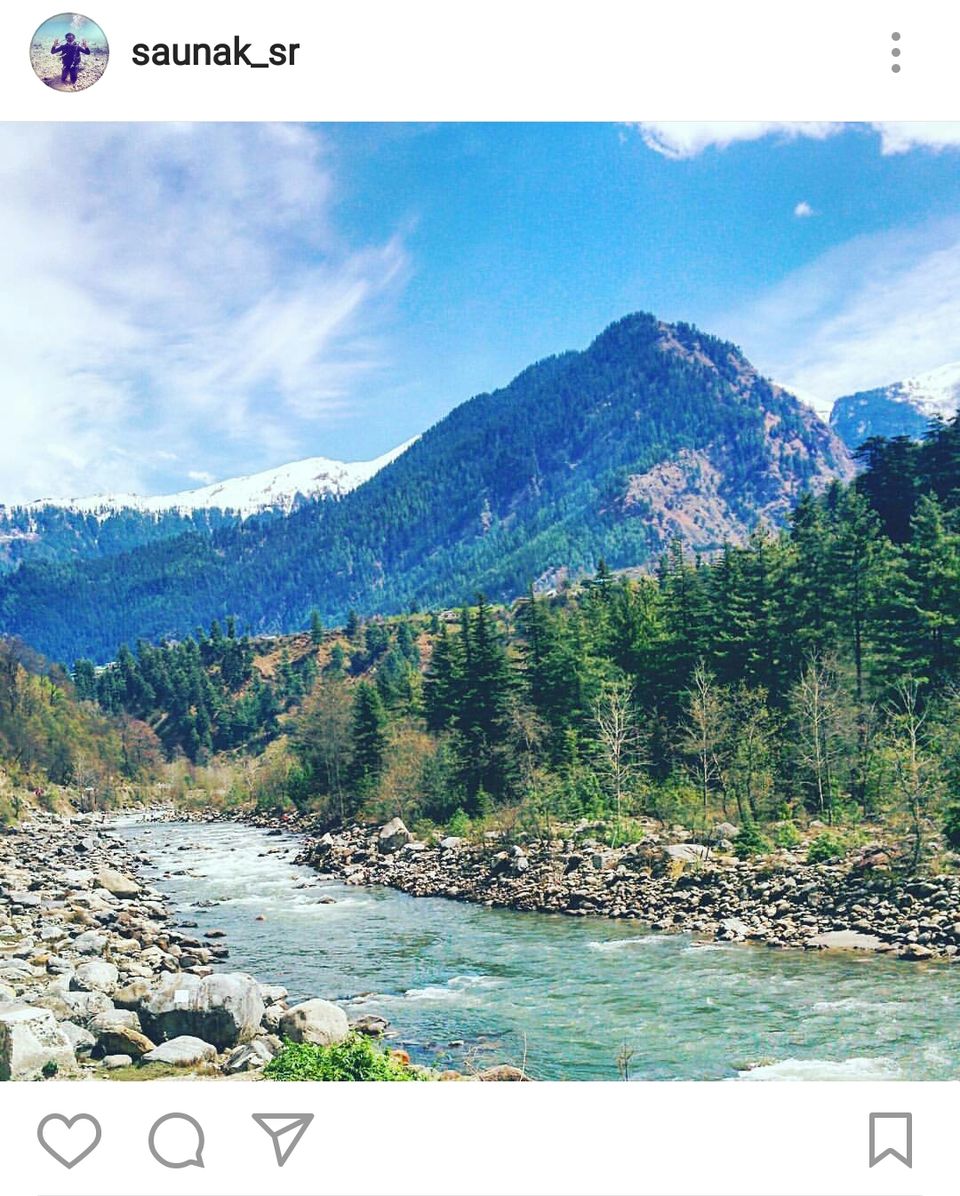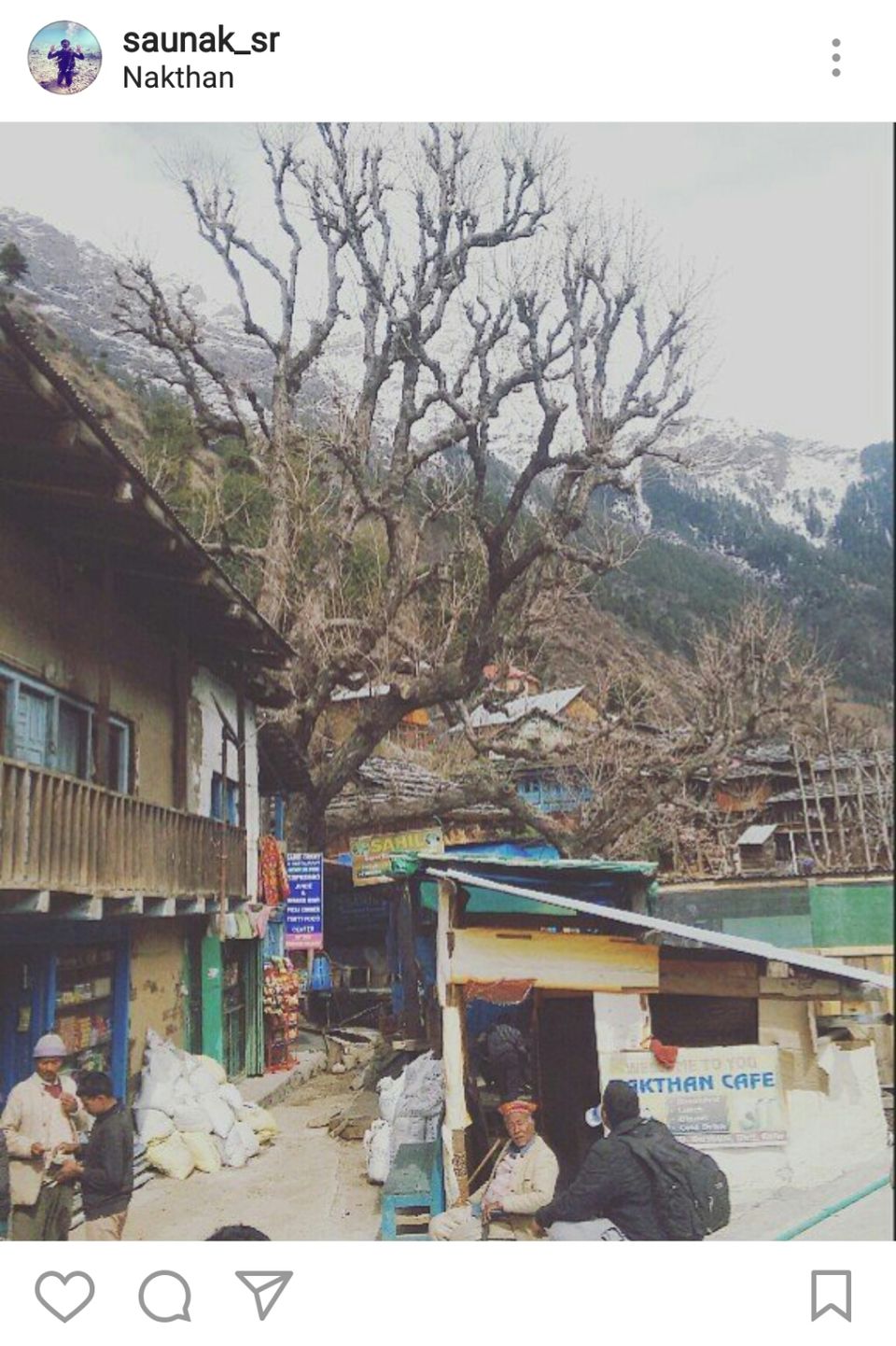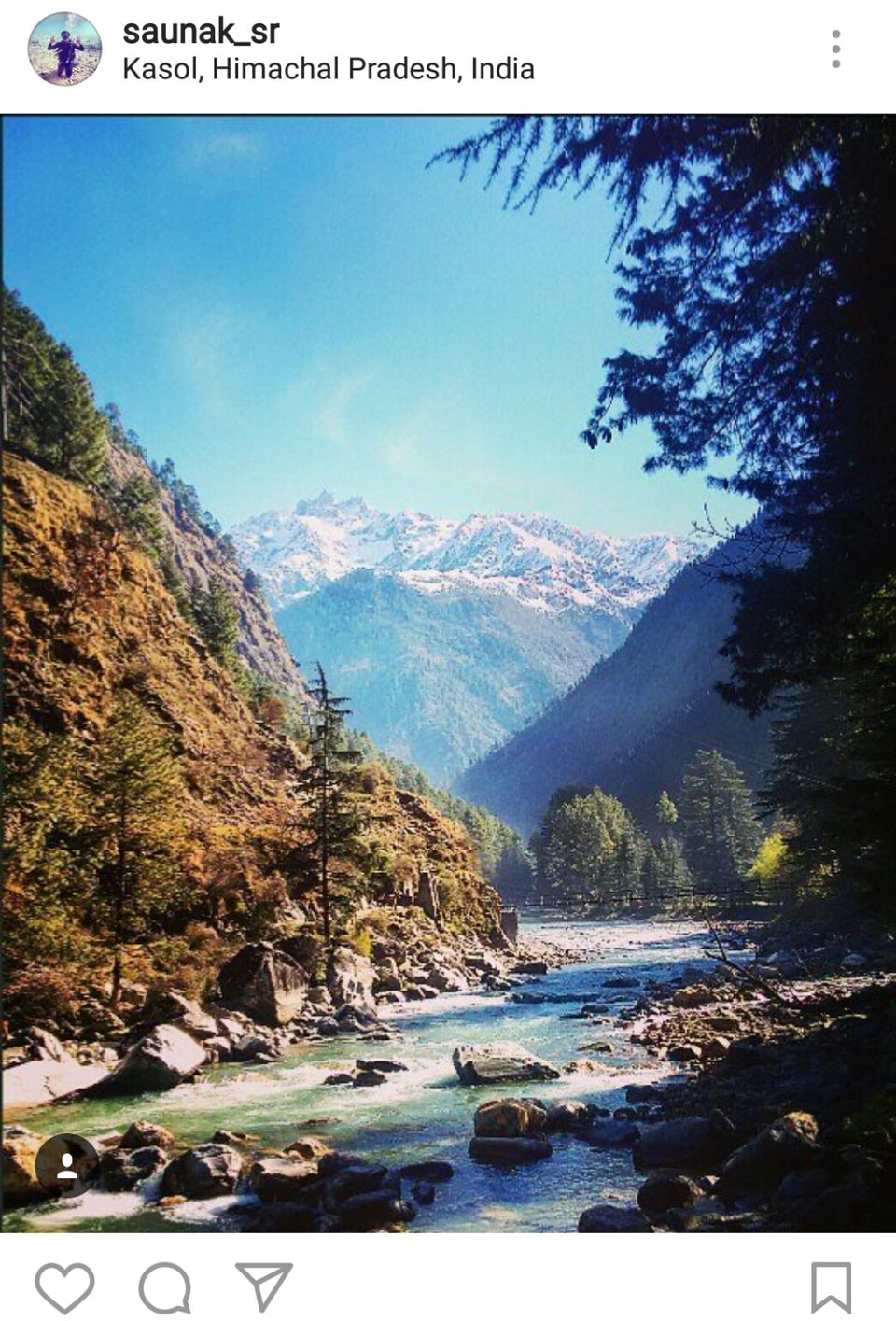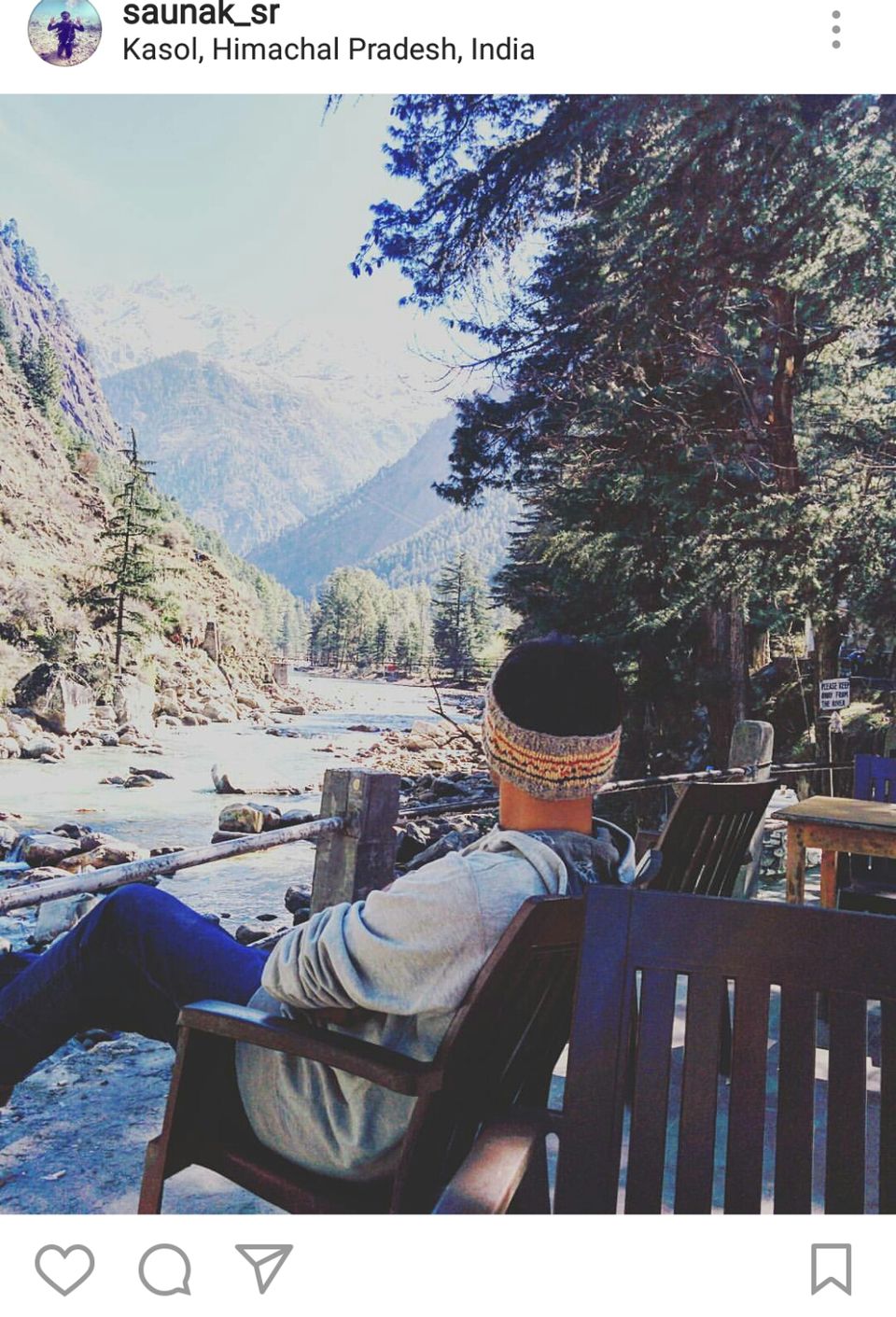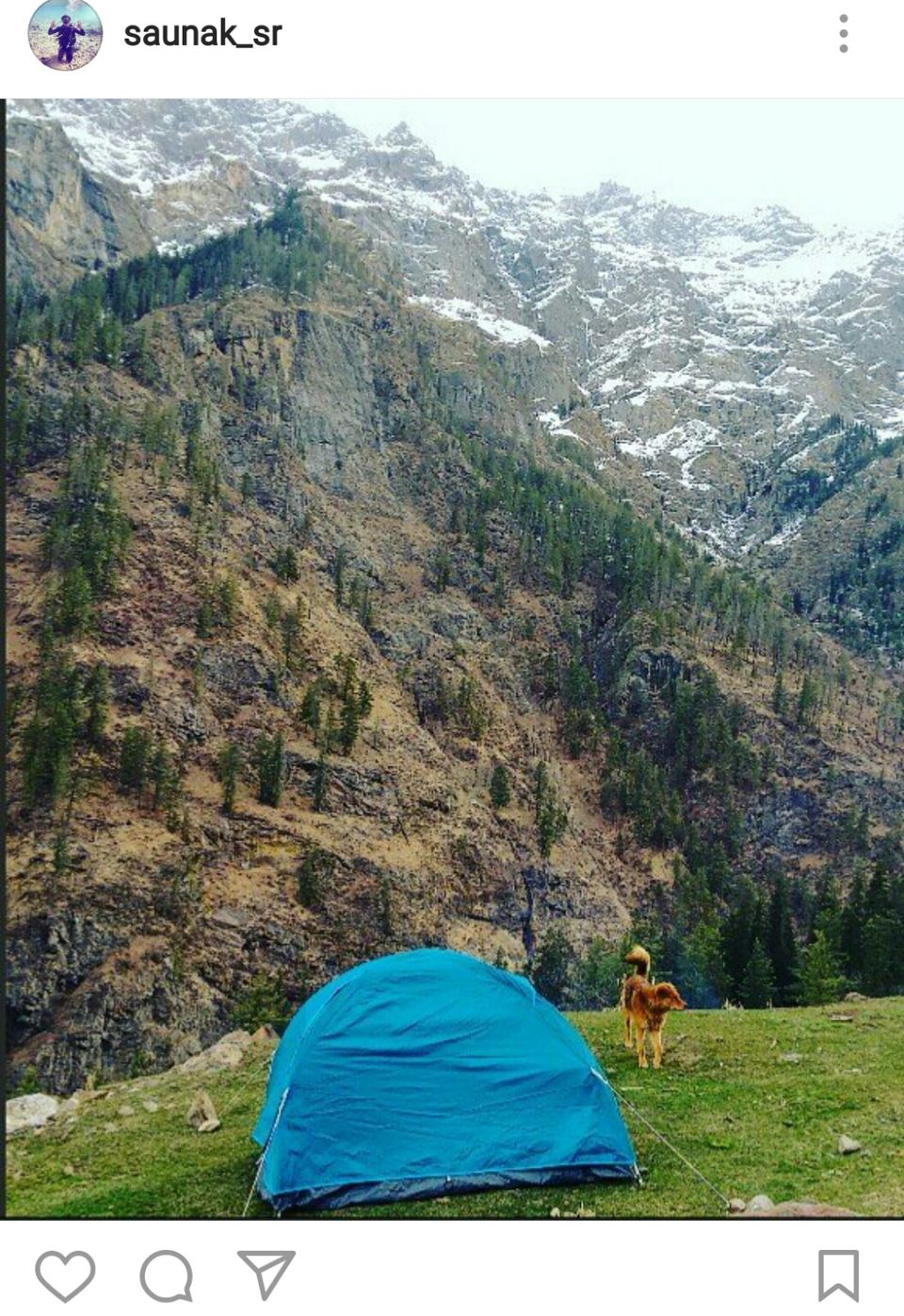 All photos are from my Instagram handle. Feel free to drop by and have a look :)
Bhuntar is your gateway to Parvati Valley. In between the Kullu airport and Kullu town, you can hear all the bus conductors shout out the names 'Kasol, Manikaran, Tosh walein utar jao' and you know peace is knocking on your very door. Take/ Share a cab from here to Kasol, or take an easy on the pocket option for bus. The bus takes longer time though as compared to cab. From here on, it's time to shut down and be amazed!
Surrounded by cafes, mouth watering Israeli food, the rapidly flowing Parvati river and pine trees is beautiful Kasol. Have a view of the majestic Himalayas against the backdrop of the quaint river from here.
Tip: Trek to Chalal, across the Kasol bridge.
Famous all over for Manikaran Sahib Gurudwara and it's hot sulphur springs, feel at peace and spiritually rejuvenated here. Take a bus from Kasol to reach Manikaran. Distance from Kasol - 5 kms.
Further up from Manikaran, as the white and green, Himachal Road Transport bus dwindles you reach Bharsaini (where NTPC hydropower project is ongoing). From here either trek or take a cab (costs 300 bucks) to the village of Tosh. Explore the village by foot, hike wherever you can lay your eyes on and immerse yourself in the serenity of this little hamlet.
For all the trekking enthusiast out there, embark on this easy to moderate trek from Tosh onwards across the pine trees on the Himalayan lap. It's approximately 25 kms to and fro and well the best part is the hot spring that awaits you up there at 3500m above sea level.