Enjoy a lavish meal in an aeroplane; well we all have had meals while flying in and out of the city. What's different? Well, this aircraft is converted into a restaurant. Say What?
After a successful stint at Ambala-Delhi highway, the aeroplane turned multi-cuisine restaurant has now parked another aircraft in our very own Delhi at the Metrowalk Mall, Rohini.
What is it?

This aeroplane turned restaurant started on 14th October in Rohini and has been attracting a lot of attention since then. It is a bigger aircraft and serves multi cuisines like Italian, Chinese, Indian, Continental and much more to satisfy your taste buds. The staff is dressed in attire resembling ground staff and crew members. The eatery has a quirky menu which gives you a feel from taking off to landing. They have Engine Starters, Flight Appetite and Desserts for Happy Landings. The aircraft can accommodate up to 150 people at a time. It is a family restaurant which assures you a great experience. While you and your family have a great time, there is a Virtual Reality flight simulator inside the cockpit to keep your kids entertained.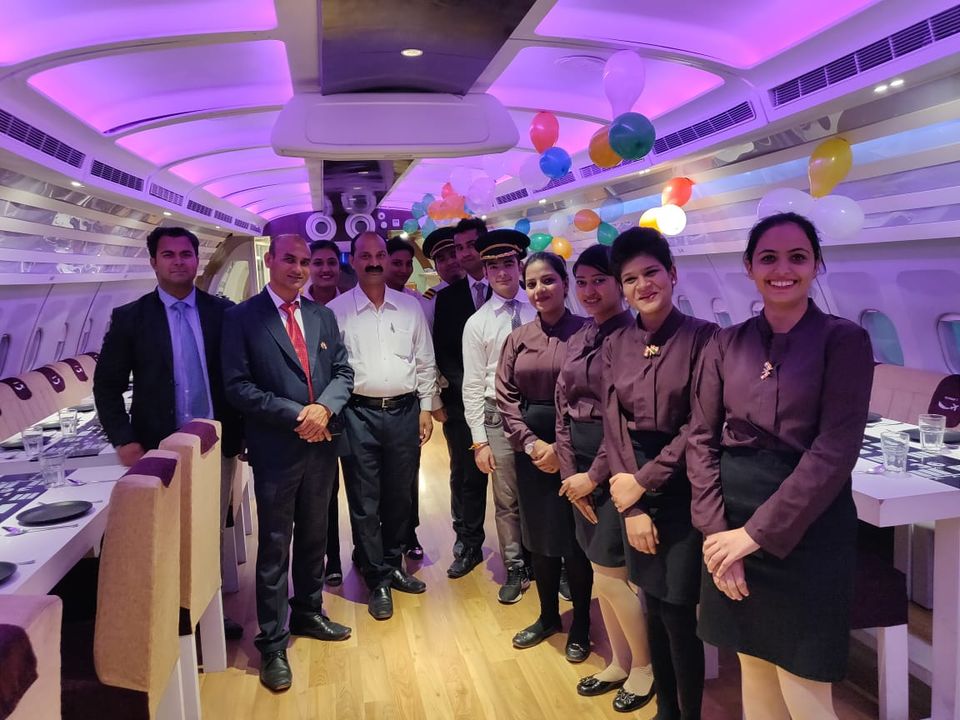 What's so unique?
The USP of this eatery is that you can actually dine on the wings. It can accommodate up to 15 to 20 people on the wings. So, a family get together on the wings of an aircraft is surely a thing to look forward to. You can head out to this place for a special occasion to make your experience worthwhile.
Where is it: Metrowalk Mall, Sector-10, Rohini, New Delhi-110085
Timings: 10:30am till 12:00 midnight
Cost for two: Rs 1000(Approx)
Phone: 9582530717; 9582597717
After fly dining in Bengaluru and now aeroplane dining in Delhi, I wonder what's coming up next. Let us know your dining experience at this place.