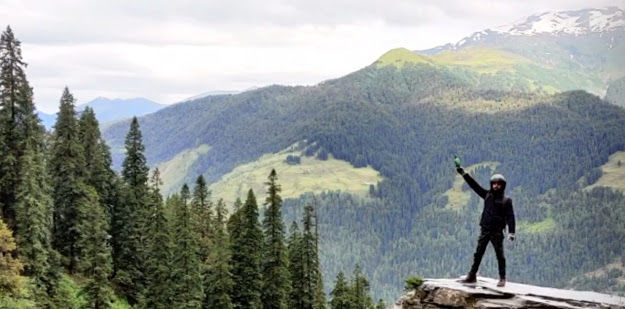 IT IS AROUND 125 KM FROM THE CHAMBA TOWN.AREA IS NOW GETTING MORE POPULAR AMONG TOURISTS AND TREKKERS. YOU CAN EASILY UP DOWN FROM CHAMBA ON ONE DAY BY CAR,BIKE WHICH EVER YOU PREFER.I STARTED MY JOURNEY TO SACH PASS ON BIKE LET ME TELL YOU ONE THING YOU ARE CONNECTED AND EXPLORE MORE ON BIKE RATHER THAN CAR,THE VIEW OFFERING NATURAL AND UNTOUCHED BEAUTY.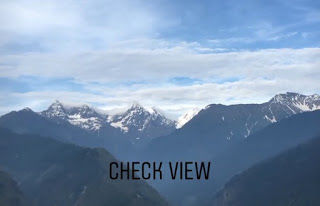 LET ME TELL YOU ABOUT MY JOURNEY TO SACH PASS FROM CHAMBA,
I STARTED MY JOURNEY TO SACH PASS AT 2 PM FROM CHAMBA AND REACHED BAIRAGARH AT 6 PM WHICH IS SMALL VILLAGE AND LAST FILLING STATION JUST BEFORE ASCENDING FOR SACH PASS.THE NATIVE LANGUAGE OF BAIRAGARH IS HINDI.MY FRIENDS AND I STAY IN CHAMUNDA HOTEL BAIRAGARH YOU CAN EASILY GET FOOD IN HOTEL RESTAURANT TOO.WEATHER IN BAIRAGARH CHANGED TOO FAST YOU ALWAYS CARRY SOME WINTER CLOTHES WITH YOU DURING SUMMER YES THAT IS THE BEAUTY OF THE LOCATION.
(DAY 2) :
AT 7 AM WE MOVED FORWARD TO SACH PASS FROM OUR HOTEL.THERE IS A CHECK POST WHERE YOU SHOW SOME ID PROOF AND AFTER BITUMEN PAVEMENT SUDDENLY THE ROCKY ROAD STARTED FOR MOST PEOPLE,A BUMPY,MUDDY,ROCKY ROAD WOULD BE A DRIVING NIGHTMARE.BUT FOR SOME LIKE ME,THE ROUGHER THE ROAD THE BETTER.THE SURROUNDING IS COVERED WITH DENSE FOREST WHICH IS ALSO CALLED KALABAN BY LOCALS .LET ME SHARE SOME THING HERE THAT ON 3 AUGUST 1998 TERRORISTS MASSACRED 35 HINDUS MOSTLY LABOURERS AND INJURED 11 IN THE CHAMBA DISTRICT BORDERING DODA IN JAMMU THIS WAS THE FIRST SUCH INCIDENT IN HIMACHAL PRADESH BUT NOW WHOLE AREA IS UNDER SURVEILLANCE.