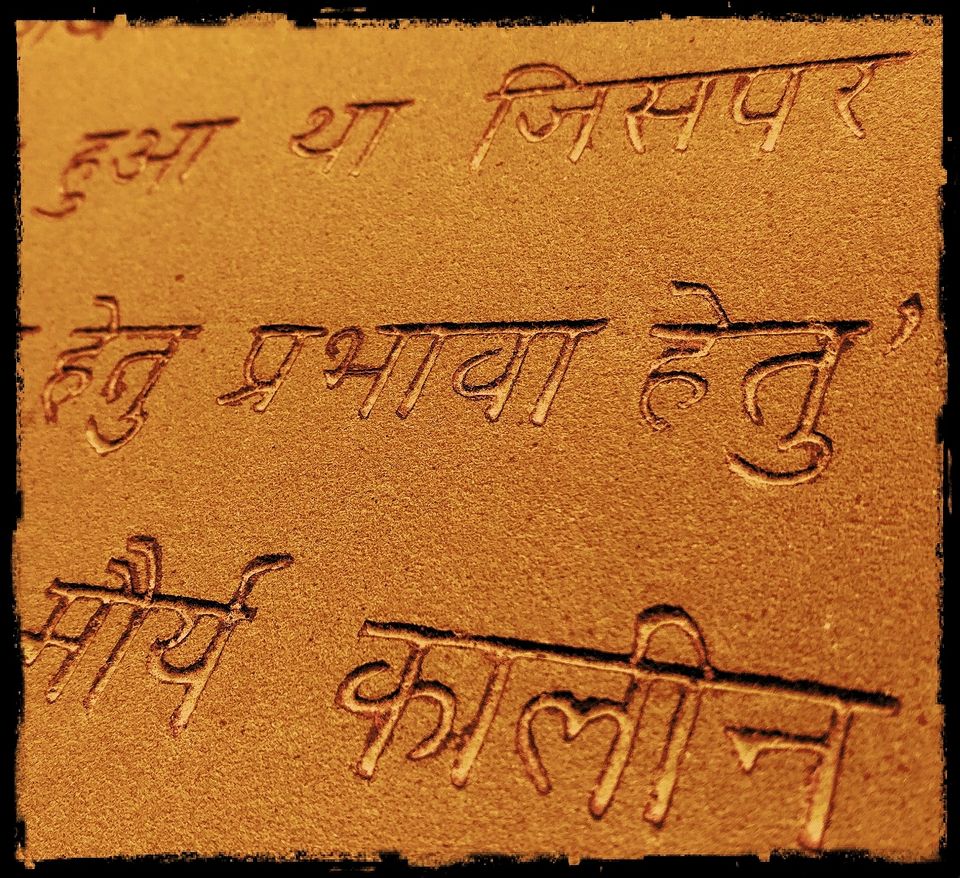 "After reading a bunch of blogs on internet, Varanasi was one of my bucket-listed place where i was desperate to visit.
Though at first i thought of riding my bike all the way to Varanasi, winters in Delhi make you realize that its not something you just turn-up and start riding.
Just a week before i began, i booked my tickets for round trip.(NDLS-MUV superfast Exp). And a week passed on a blink in excitement. Soon i was waiting at the New-Delhi Railway station hoping for my train to be on time. As usual train arrived 4hr late at Manduadih station at about 2pm on 20th Dec.
Having no clue about places and with no pre-booking of my stay i stood jumbled at Auto/Rickshaw drivers asking me where do i want to go........with a little knowledge of Dashashwamedh Ghat being ideal place for evening Aarti, i googled my way way to it and started walking(About 4kms ). Just few steps away from Dashashwamedh ghat took a room (Hotel MRK) economically good with decent facilities.
At about 4 in the evening i was at the Ghat for the Aarti, knowing that it would start at 6, i thought of taking a Boat ride along Ganges.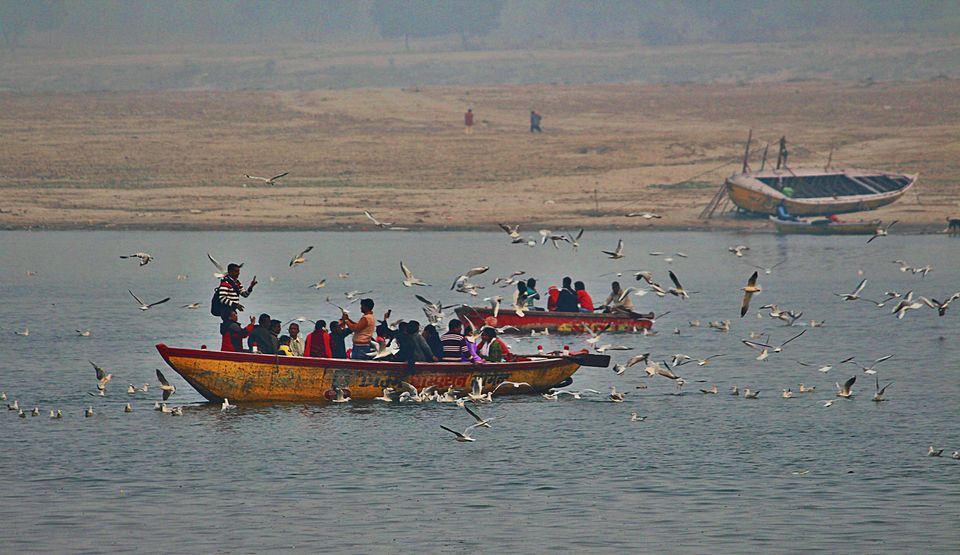 Only on a boat ride one can witness how beautiful Varanasi is, with each ghats having its own story to tell.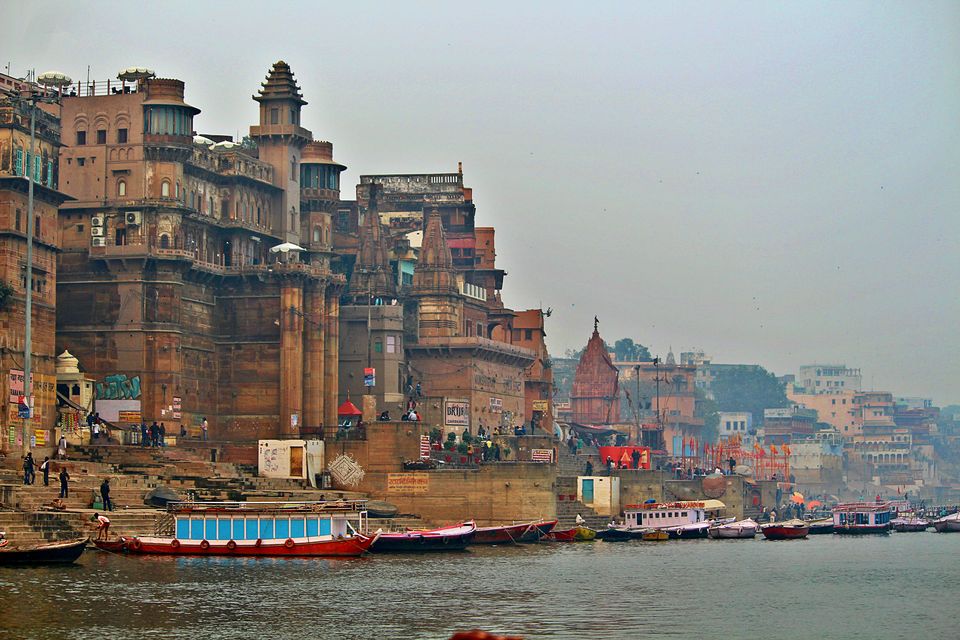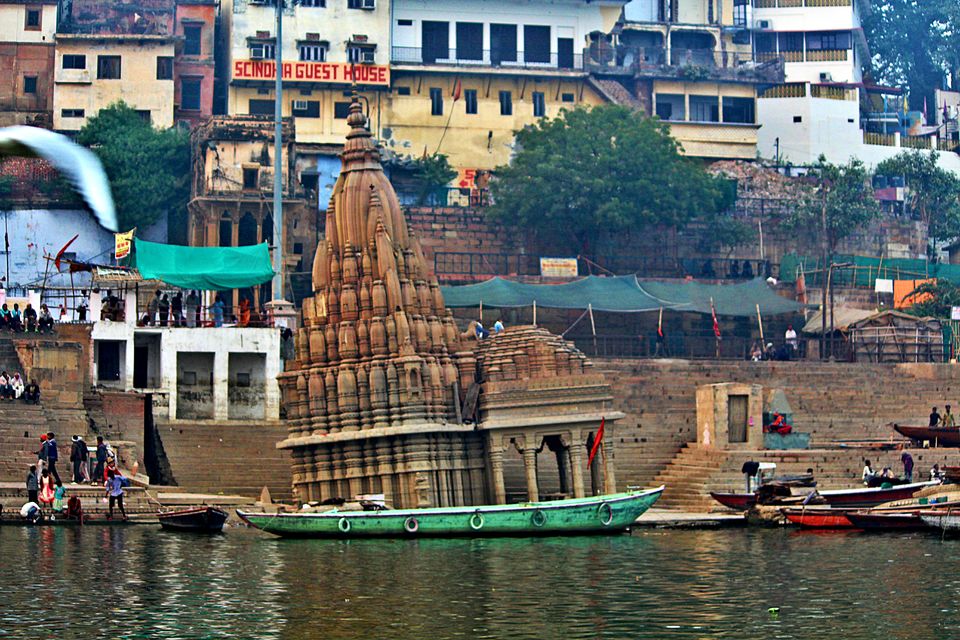 At about 5pm i was dropped back at Dasashwamedh Ghat. I found my self a elevated placed for better view of Aarti and settled down with a hot cup of tea .
Chairs being laid out, Boats being arranged as view spot for what i would say the most mesmerizing event to witness in Varanasi.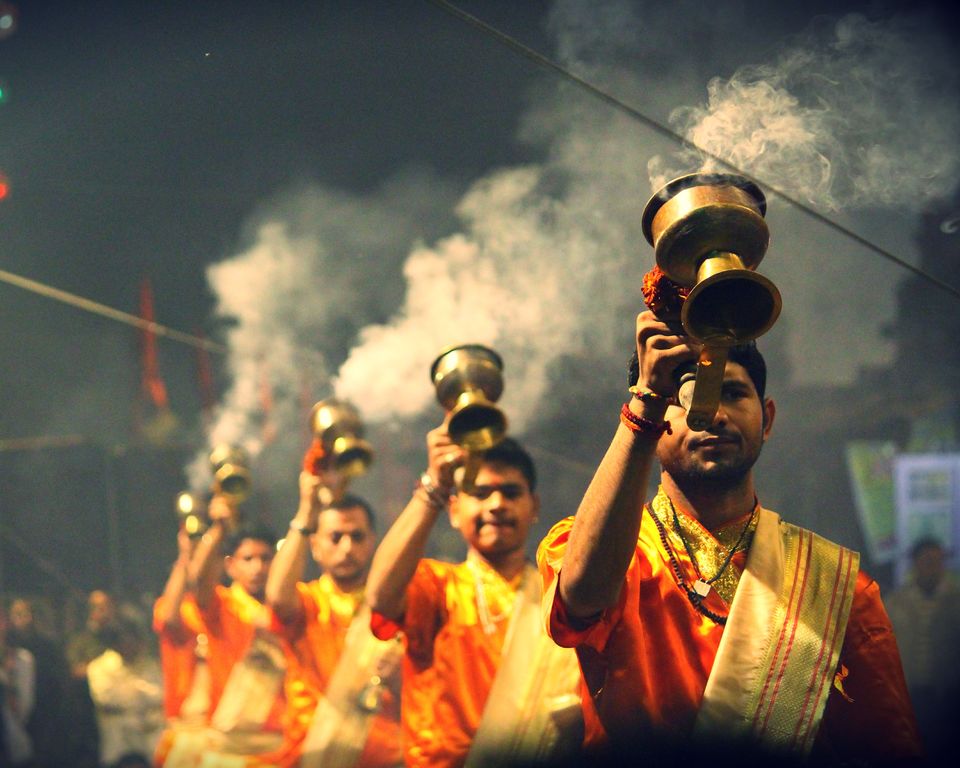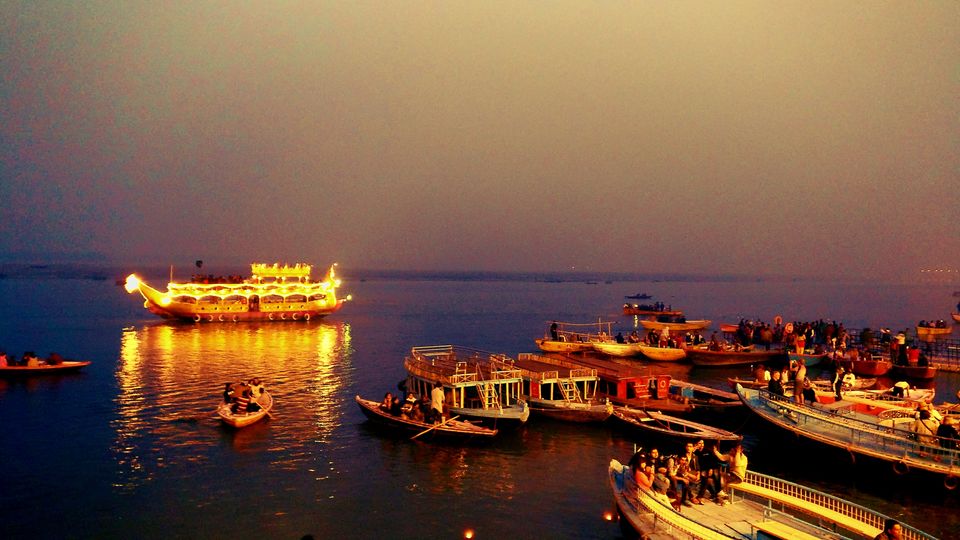 Awestruck with the experience , i called it for the day.
On the next morning i visited 'The Kashi Vishwanatha Temple' .
Then took a passenger Auto to Sarnath, A place with Buddhist Excavation remains, museum, stupa's & temples.
*Buddha statue: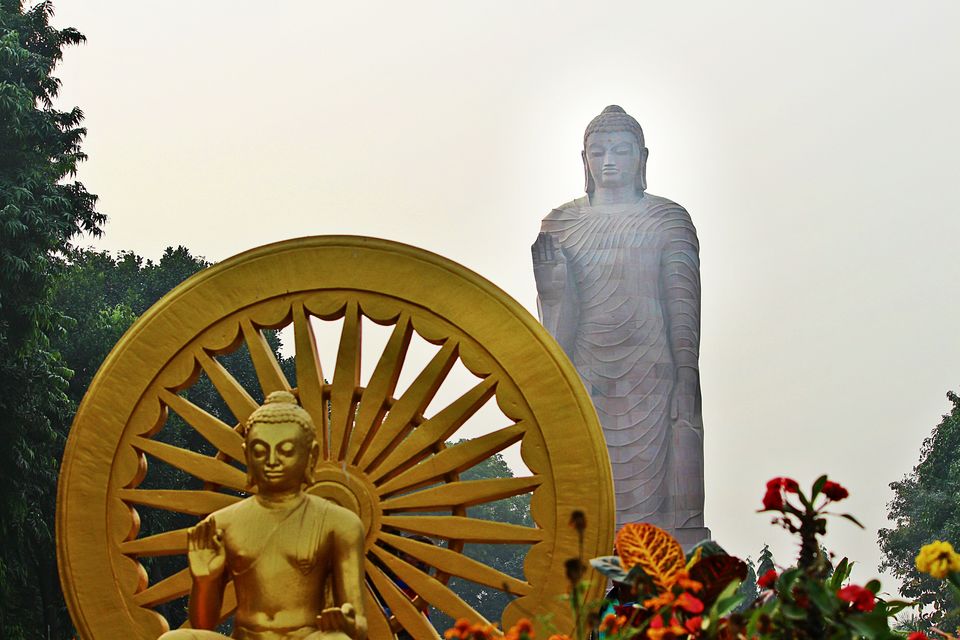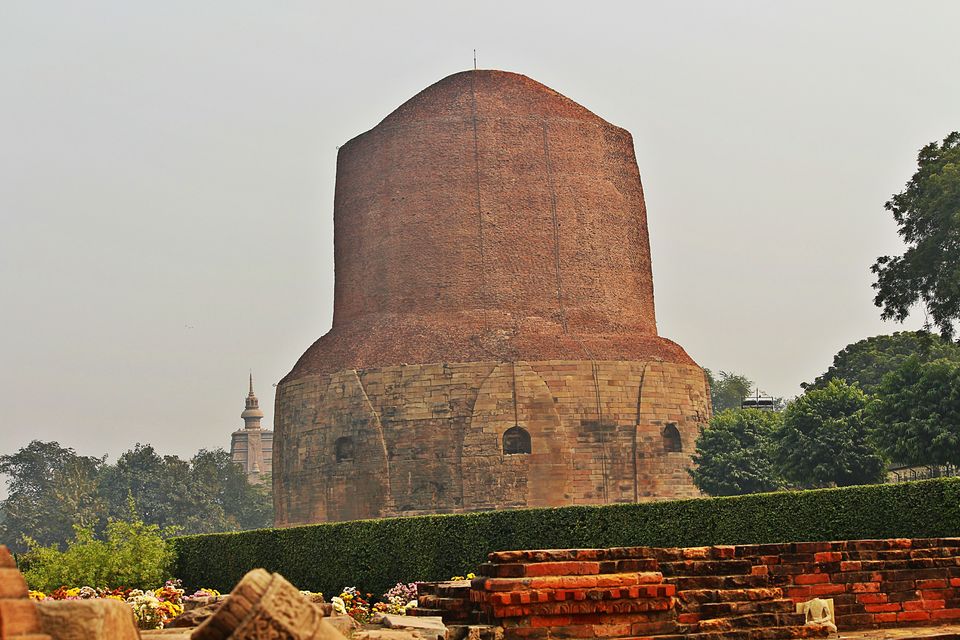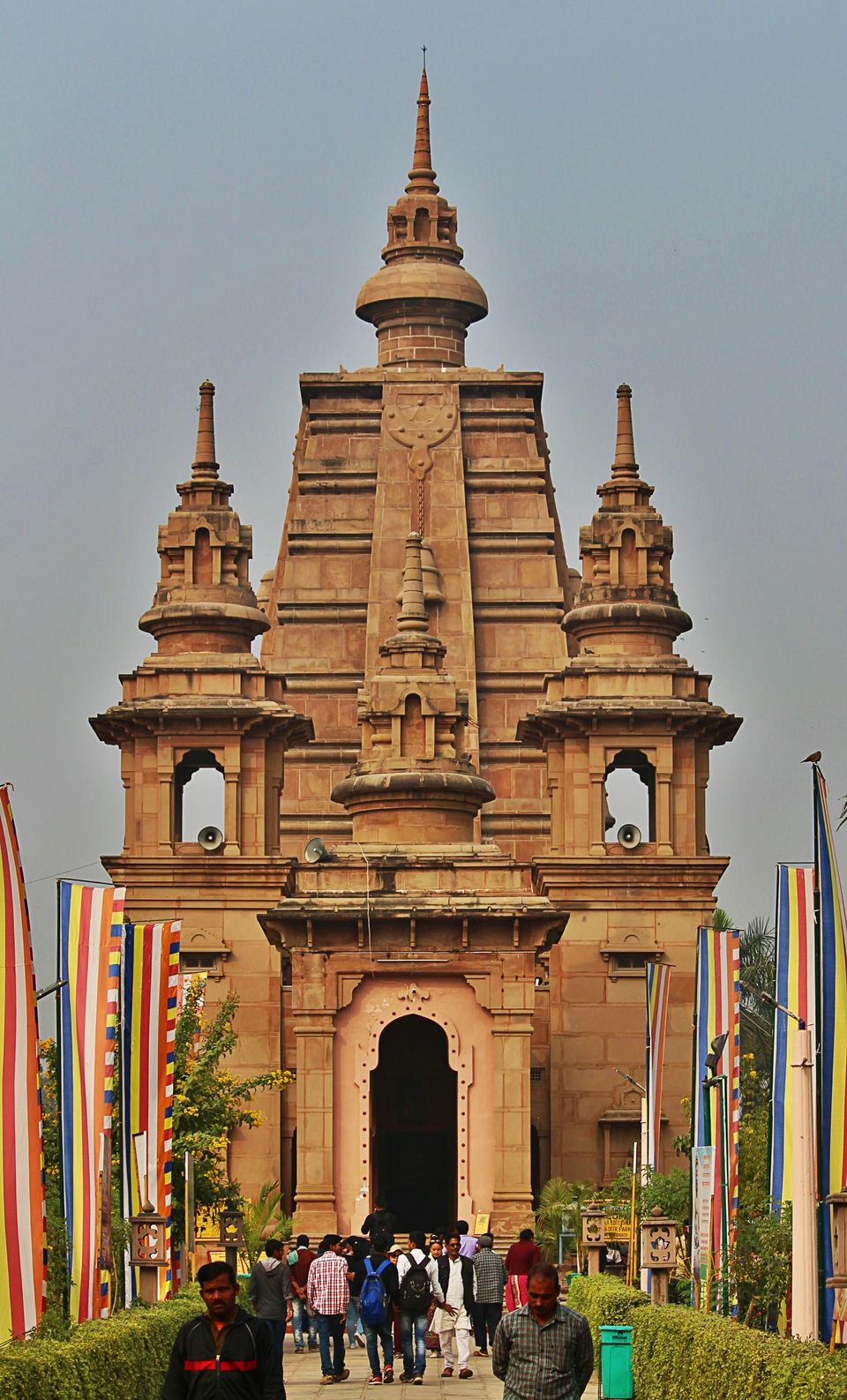 After reaching back in Varanasi i started exploring the narrow alley's of the market,trying out all the chats and sweet dishes . Especially the varieties of Lassie's at ''Blue Lassi Shop''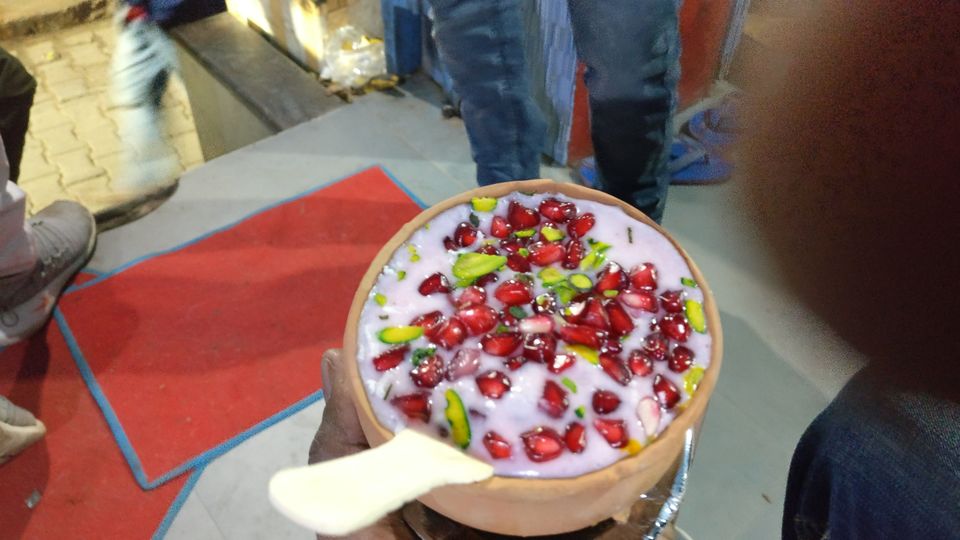 On my way back to room, i bought some Bhangh from ''Govt. approved bhang shop'' and ended my day 2.
On my day-3 i visited another two must visit temple by google viz,
*Durga Mandir
*Sankat Mochan Hanuman Temple.
by afternoon, I started my walk from Assi Ghat along which you'll witness peoples trying to wash of their Sins by dipping in Ganges, Bodies being burned for Moksha, Babas, cows, puppies, graffiti all along the the stretch of ghat till Raj Ghat.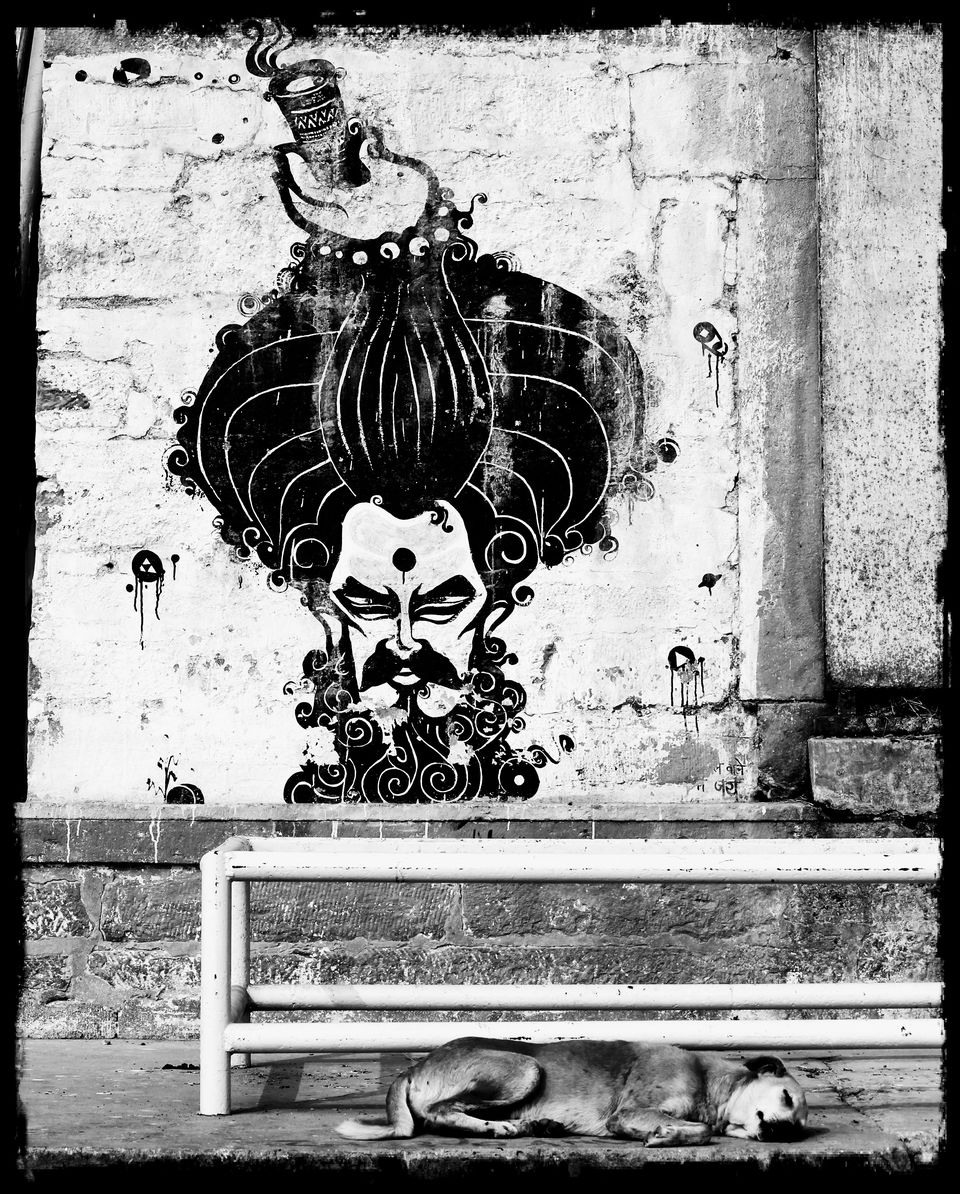 By evening i took a boat to cross the river, which is slightly different landscape of Sand. Sat on a bench with a panoramic view of ghats and waited for sunset.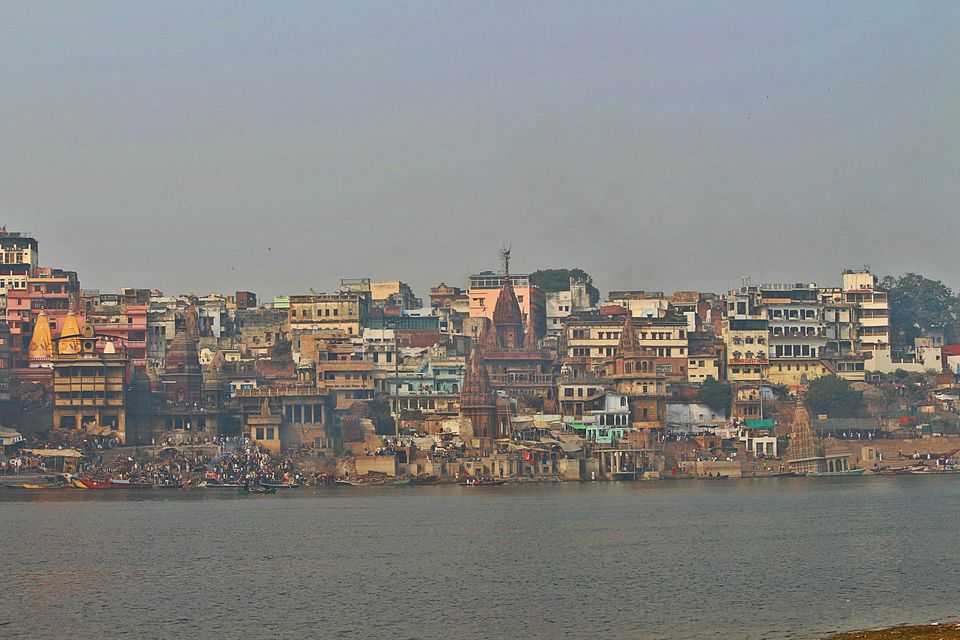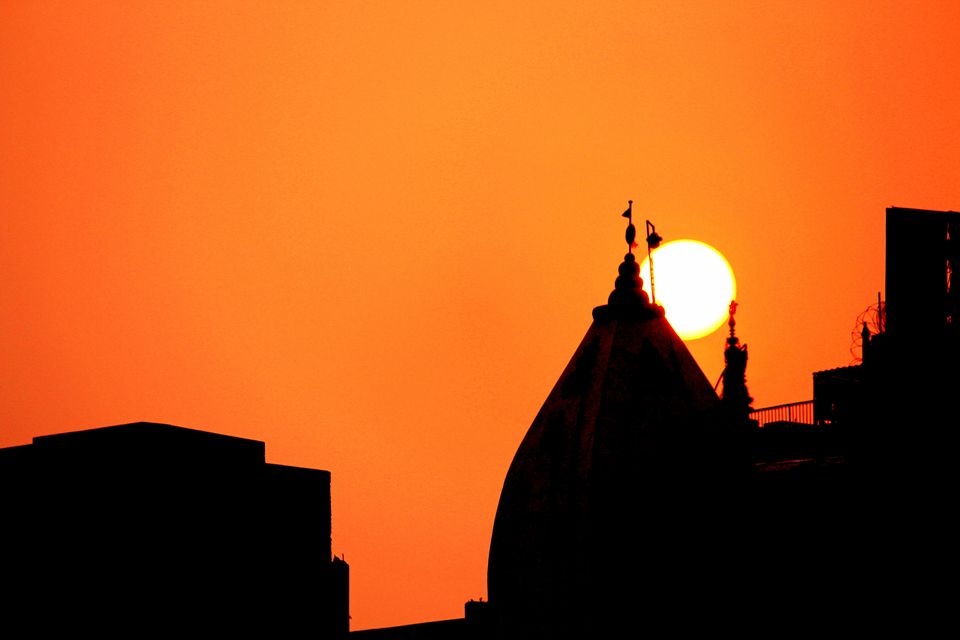 Soon i realized i had so little time to explore the hypnotic Varanasi.
Back to Ghat, I stared my walk back to Railway station and on day 4 i was back in home with some of the best moments of my life.