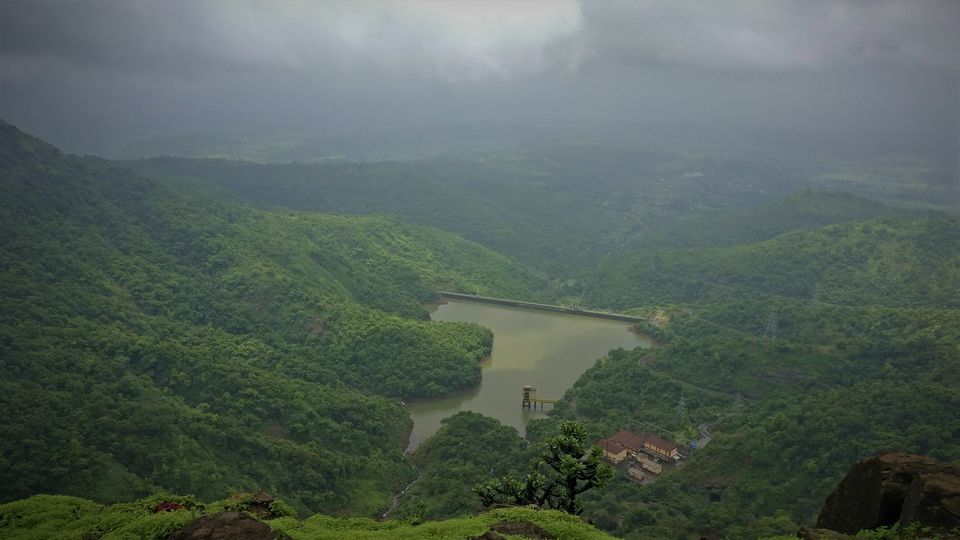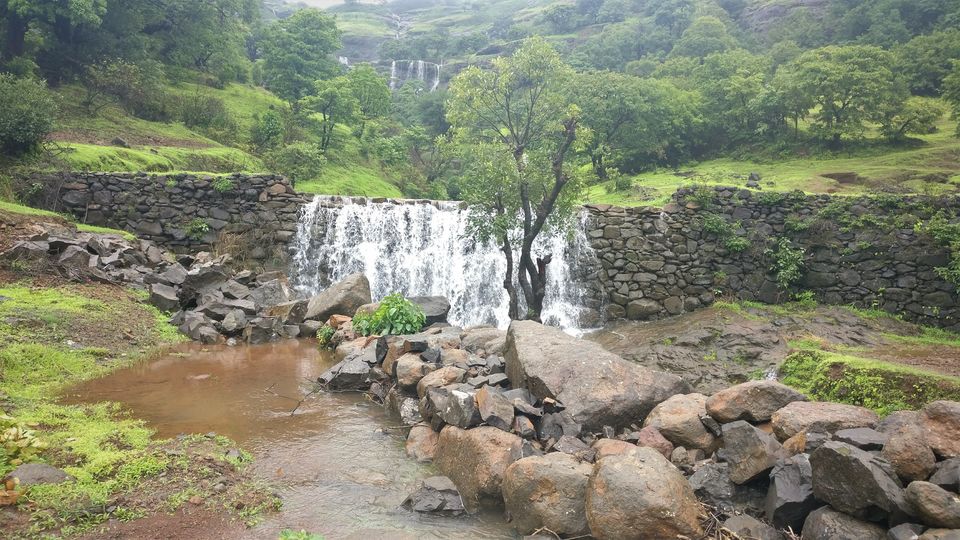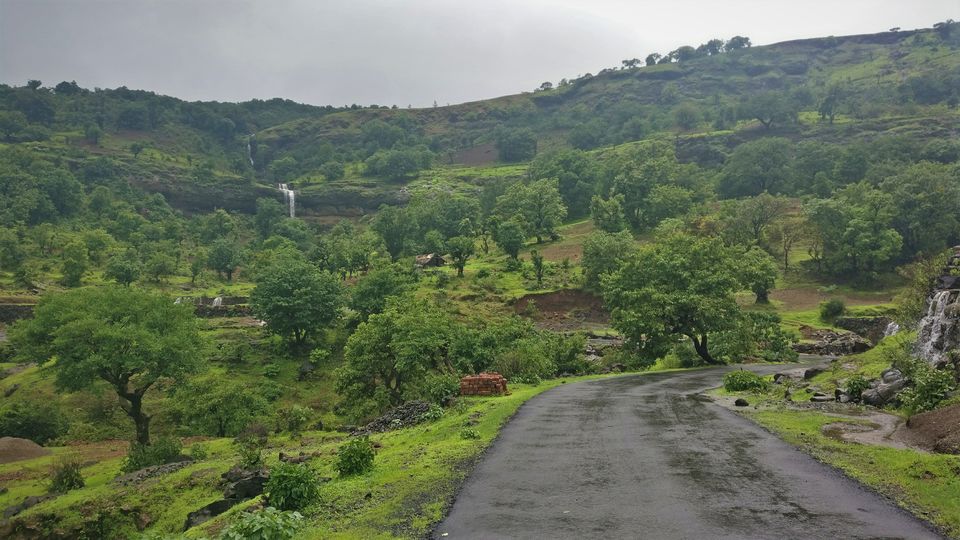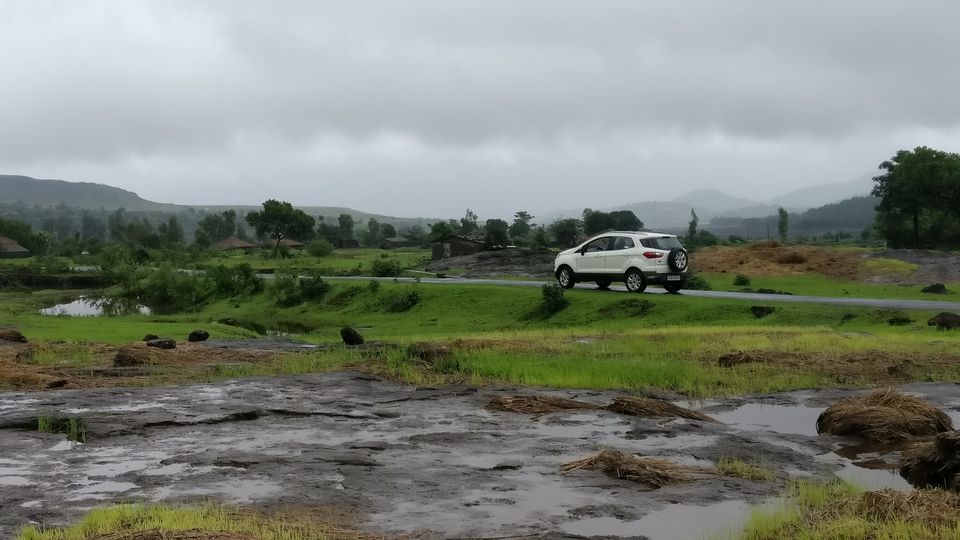 There is something about rains that evokes a strong feeling in us. That feeling could be anything from bliss to aversion – the feeling that speaks to the child inside of us. This child does not read logic and either wants to rush out to dance in the rain, or watch the skies pouring from inside the comfort of her window. It's safe to say I have always believed in loving the rains sitting beside an open window with my cuppa. Until this trip to Bhandardara happened! Needless to say, I gave grief to my husband who came up with the idea to spend our anniversary in the hills during monsoon. I don't completely recall why I gave in, except that I am glad I did.

The trip to the village of Bhandardara in Western Ghats from Mumbai took all of 4.5 hours including a quick break on the way. After we reached Igatpuri, the drive was straight out of what heaven must feel like. Imagine hills with a dozen waterfalls making their way down. The drive ahead was a mix of meadows in all shades of green, waterfalls at almost every bend of the road, thick greens, ponds and lakes. We reached Anandvan Resort at about noon and got a swift check-in to our cottage with a brilliant view of Arthur Lake. There are cottages at the back with the Forest View, as they call it – the resort is next to a protected forest site. It's a brilliant location to park yourself in with a good staff, quick service on most days, average food, average restaurant, lush green, and well maintained property.
I am sure the view and experience in other seasons must be very different, but monsoon brings out the beauty of this place. Yes, you heard that right. The trip just made me a convert to the inner child that enjoys getting wet and jumping in the puddles.
We stayed at Anandvan for 4 days. On our first day, we strolled in and around the property. On our second, we took the car and went on a circular route that covered some of the key tourist spots – around the Arthur lake, Wilson dam, view of the Kalsubai peak – highest peak in Maharashtra, view points etc. This route went through the protected forest site and was mostly uninhabited. You have to pay a nominal fee to enter this site. We stepped out of the car for a stroll every time it stopped raining because every spot was breathtakingly beautiful. Obviously, we took an obscene amount of time on this trip but we didn't really want it to end. The weather turned from windy to sunny to rainy in a matter of minutes. The winds made the clouds seem to be in a rush to glide away. Next day, we went on a drive again but shorter than the previous day. On our last day, we made a trip to the forest on foot from the back side of our resort. There is no spot on this part of the planet which does not make you fall in love with it.
All of us had our fill of the beauty and were still left yearning for more. If you are considering a trip to the hills during monsoons, I'd suggest go give it a shot. You may just fall in love with life all over again, just like we did!