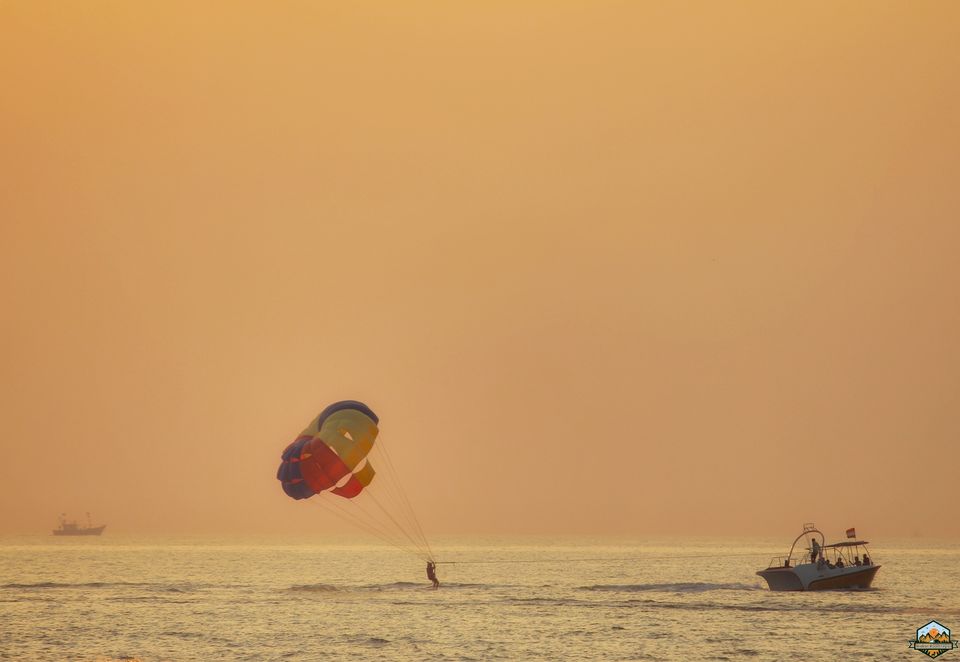 In December 2017, we decided to celebrate the new year bash at the most amazing party destination in #India, Goa.
The rates were unusually high and let's say we were not that well off, so we kept it a short 2 day trip.
Next day, after the new year party when we were riding across the different parts of North #Goa, we reached #Calangute beach. The beach was packed and over crowded.
On the beach there were lot of adventure sports happening and we picked parasailing which cost ₹700 for 2 dips.
We had no idea of what will happen so I got to go first. I was given a life jacket and a parachute.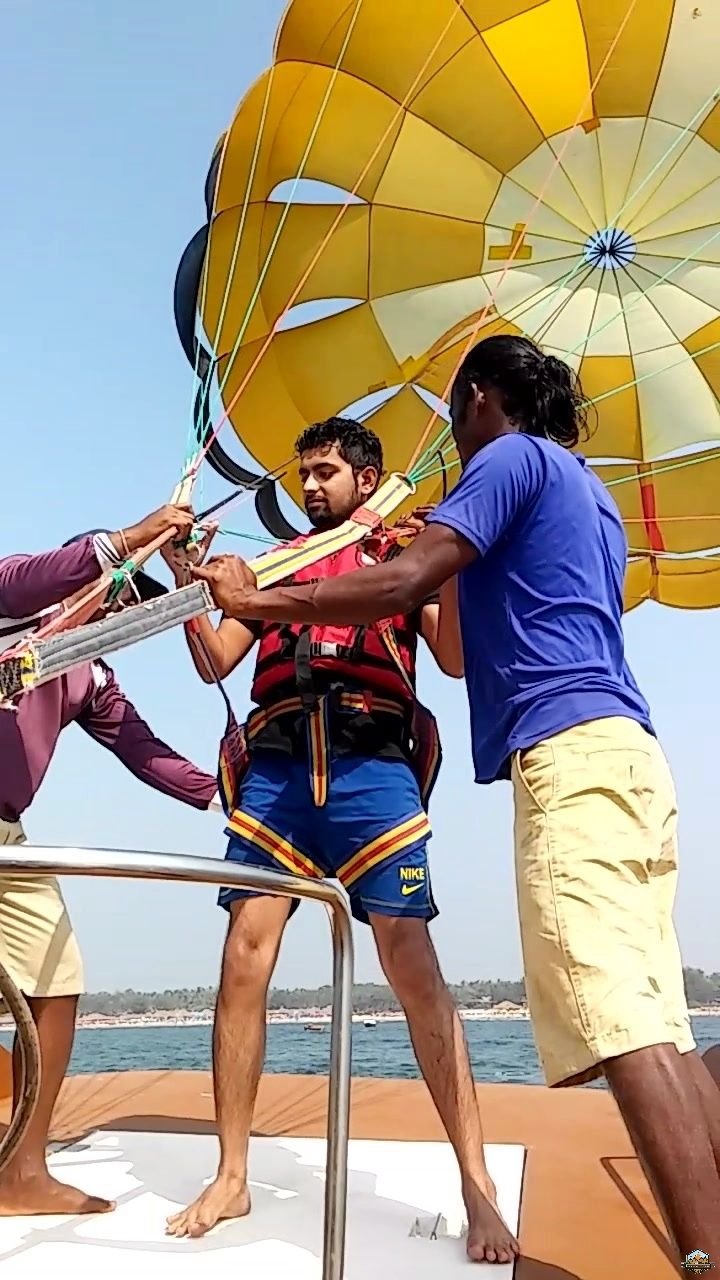 The speed boat was in the middle of the sea and the motorman started accelerating which allowed the parachute to open and as a result I starting rising.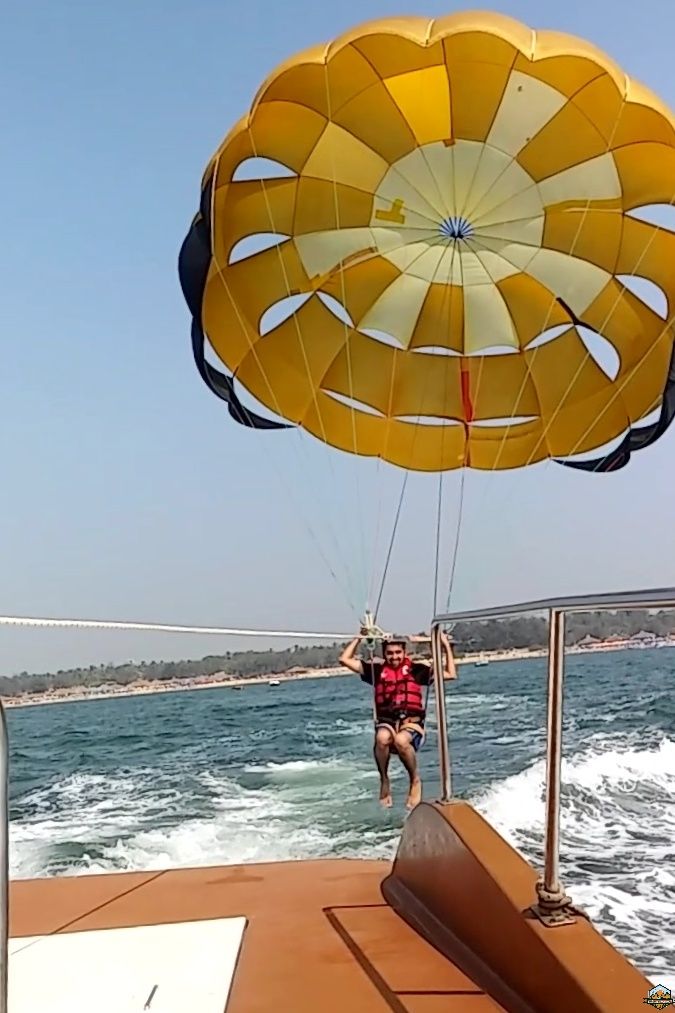 While reaching the maximum height I was just looking down at the boat and screaming to my friend and then something happened that put my senses to calm and left me speechless .
I saw a bird flying pass me.
It made me realise the height I was at and when I looked in front of me, there was only water and nothing else.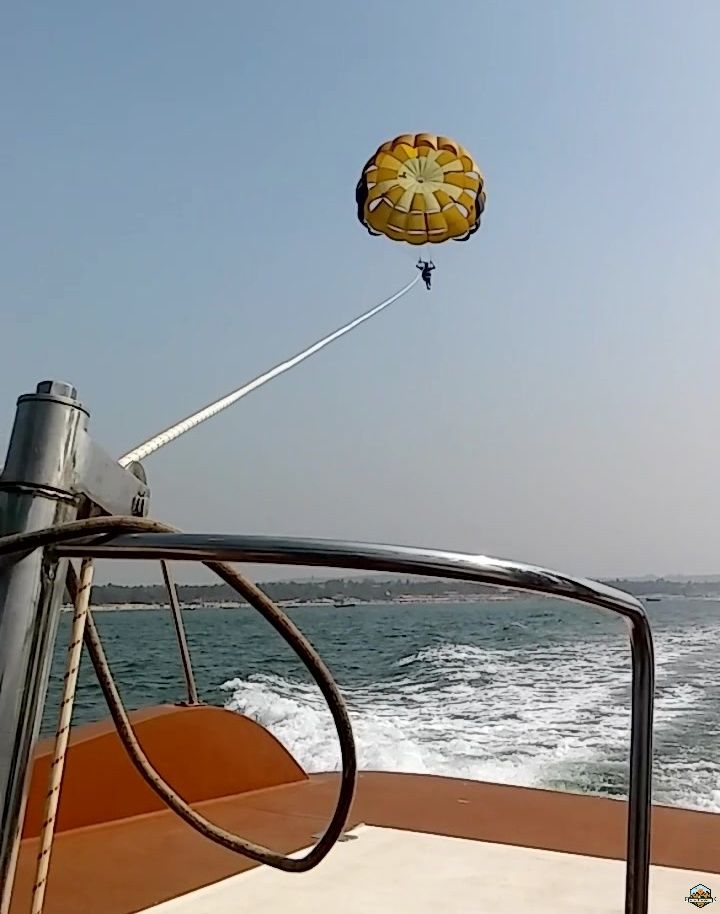 For a few seconds, everything stopped, I could hear no sound and was almost transpired to some other world.
And then came the time for dip, so I was pulled into the sea which basically was thrashing.
I took 2 dips and then I was pulled back to our boat .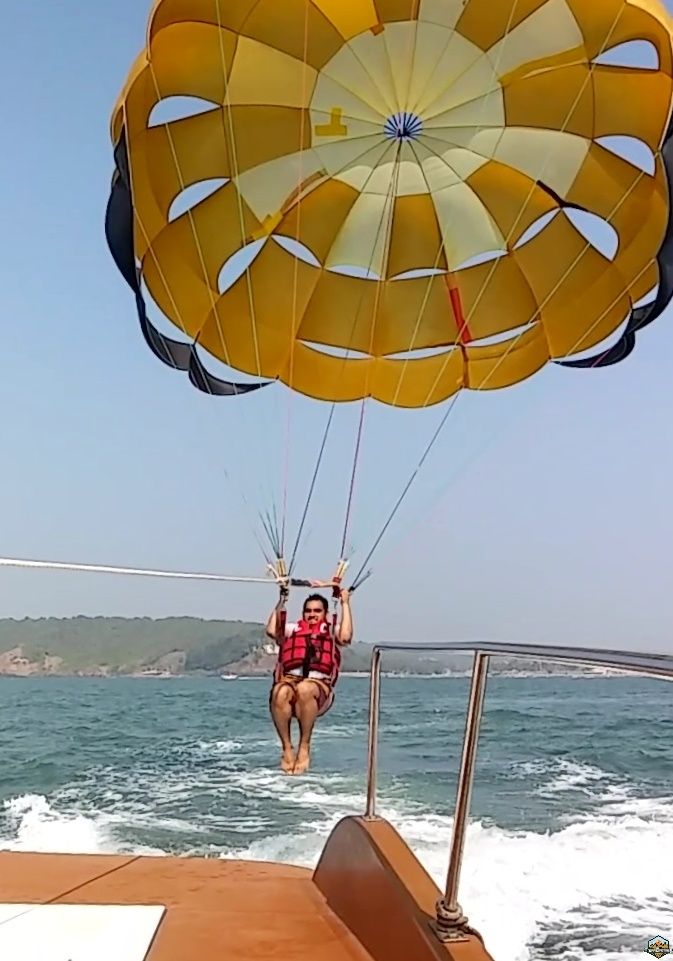 Even after some years, I am not able to forget that moment of nothingness I witnessed. Which is still providing an escapade from an angry version of myself.
Sometimes you don't know what you learnt but somehow it comes handy in one way or the other.
Check out our Parasailing video on YouTube and subscribe :)