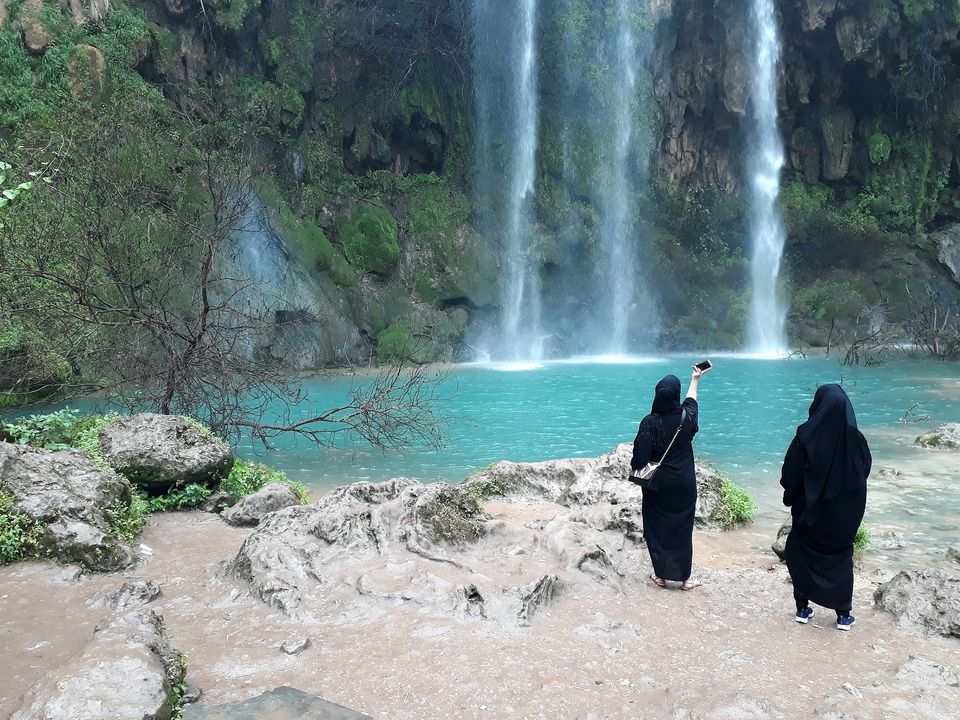 Hamoud, A 50 year old Omani Colleague of mine,Hefty Build with Coloured Beard and always wearing a Decent Smile on the face asked me one Day,'Sir,Have you been to Salalah ever?'.
Salalah, I Have heard the Name of this Place before as the Southern Port City and One of the Important City out of Muscat in Oman but visiting this place in any of the Months of a Year other than June till September will be like Visiting any of the Other Places of Gulf Countries since it will be Hot,Desert Type Climate and Boring as you can not see any Beauty other than the Arid and Dryness in and around.
Hamoud Suggested to take me along to show me this Place in the Kharif Season which is basically a Monsoon Season for Salalah and it starts every year from June and remains Rainy and Green till September.
I was told that apart from Salalah and North Yemen none of the Gulf Countries receives so much of Monsoon Rain and is unique to this Area.Salalah in Oman is a Beautiful Place in the Dhofar Region and has also got lots of History behind it…FRANKINCENSE,An Aromatic Resin,a Sap of a Particular Tree is found in abundance in the Region and the Resin is having a Huge Demand for its Aroma all over the World.Historically Salalah was an Important Trading Destination for these Resins and Global Sea Traders used to visit this place for the same.Thus Salalah became an important trade route.
From Mid June till September the Monsoon Clouds from India bring Constant Drizzle to this area and which turns the place and the Surrounding Hills into Green Pastures and Low Skies hover over them.Its almost a Miracle to see the Transformation of an Arid Desert like Region turning into Green Carpet.
This is a Time of Peak Tourist Season and almost whole of Gulf Comes to Salalah to enjoy the Cool Breeze ,Greeneries and Fresh Bananas,Coconuts,Papayas and overall Life.
Because of Hamoud I could visit Salalah for Two Nights and he showed me Around which was Lovely.I could Feel a Taste of our Kerala and Bengal of India not just because of the Climate but also because it was having good Population of Malyalis and Bangladeshis who are selling all types of Items and Eatables.
A Fantastic Experience in the Dry land of Oman and have an Inclination to Visit again when I Get a Chance next Time…..Till Then I Enjoy the Hot Airs of the Region.