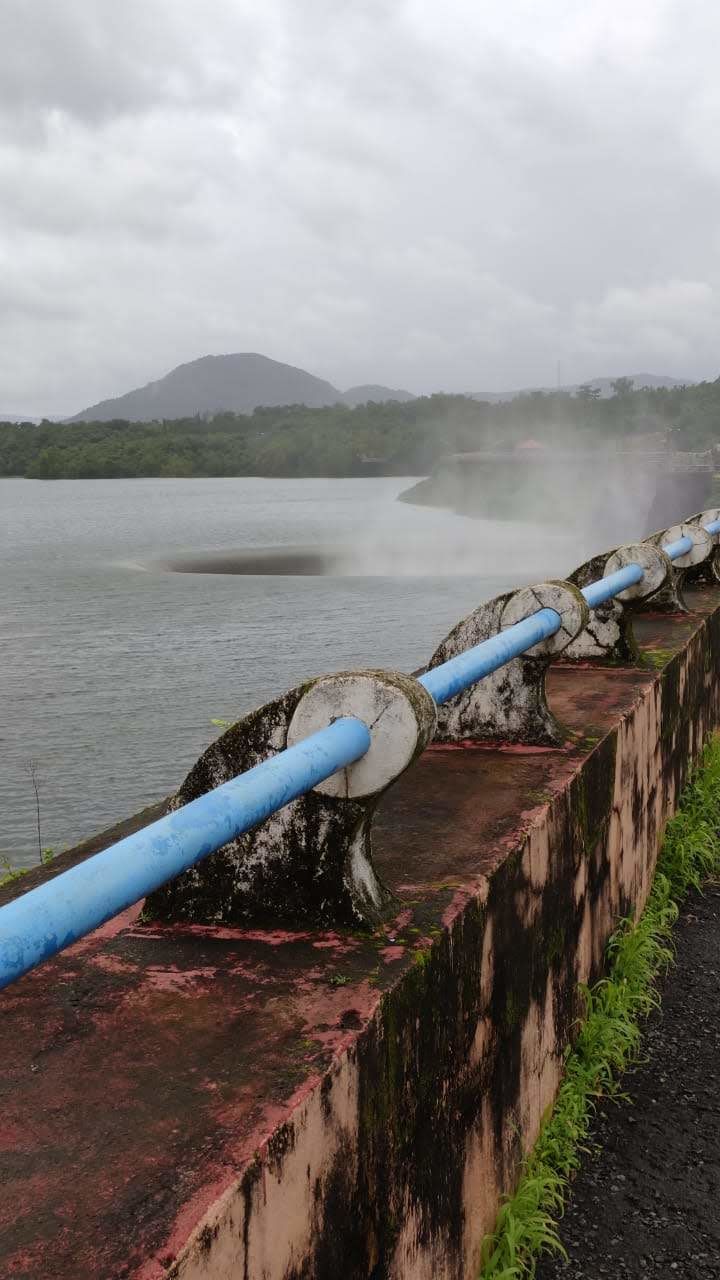 Apart from beautiful beaches of Goa there is a serenity like Salaulim Dam which is one of the biggest dam in goa, which is located in sanguem town. The salaulim dam water is supplied to most of the parts of South Goa and it was also constructed for the purpose of irrigation. The dam is a composite earth-cum-masonry dam of 42.7 metres (140 ft) height with a water spread area of 24 km2. It is located at Sirga about 5 km from the sanguem town and 61km away from capital state of goa(Panaji).
Inorder to built this dam many villages were submerged. The reservoir submergence involved 20 villages which were partially or fully submerged.
During monsoon the dam is always crowded with people since that is the time when the dam is flooded with water and the beautiful rainbow can be seen. The best time to visit the dam is from July to October. The glory of botanical Garden with sprawling lawns, flowering plants and greenery heals the heart. A rock garden built around some boulders looks beautiful from the top. Beyond these the chirrping of birds can be heard and seen.
There is a canteen but would like to prefer to carry own eatables. Alcohol is prohibited in premises.
Other information:
On the entrance they ask for identity card and entry fee.
The timing is 9am to 6pm.