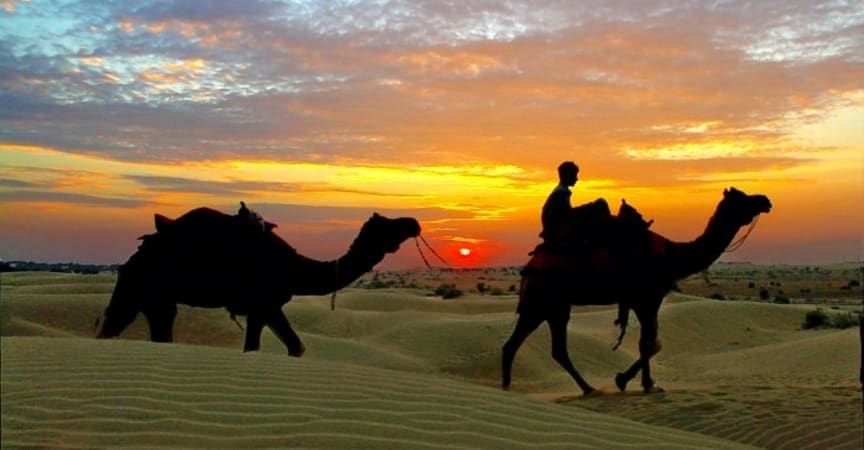 The Sam Sand Dunes make for one of the most popular tourist destinations in the state of Rajasthan. It is the point where one can completely lose oneself in the mesmerizing beauty of the Thar Desert. From this point there is only a vast stretch of sand dunes with sparse or no vegetation.
There are several camps at this point which can offer you a Desert Safari on a camel. In the months of February and March, the region turns into a cultural hub. The Desert Festival is organised here and several cultural programmes such as puppet shows, folk dance performances, competitions and general festivities are held here. This attracts a large number of tourists from all over the country and the world.Sam sand dunes safari and jeep safari are not to missed activities in Jaisalmer.
Location: Sam Sand Dunes Near Sam Toll Barrier, Right Side On Sam Road, Rajasthan 345001
Best time to visit: The best time to reach Sam sand dunes is around evening (sunset) at around 4-7 PM or early morning, during sunrise time of 4 to 6 AM.