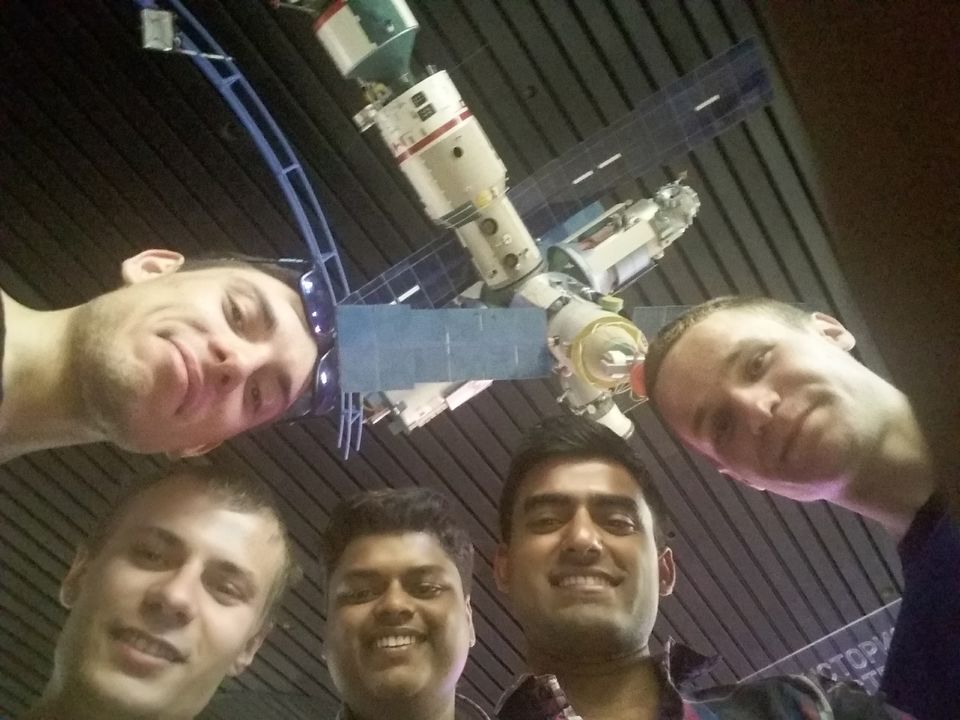 It had been three days of my first foreign trip in Russia. Being an engineer and having a Russian friend studying in Samara State Aerospace University (SSAU), we couldn't miss the opportunity to visit the university and especially the space centre inside the university.
Fourth day, we reached the university with the student friend. We first met his many friends and then went to see his classrooms. There was a magazine launch at one place, so we went there, had cookies and obviously selfies too.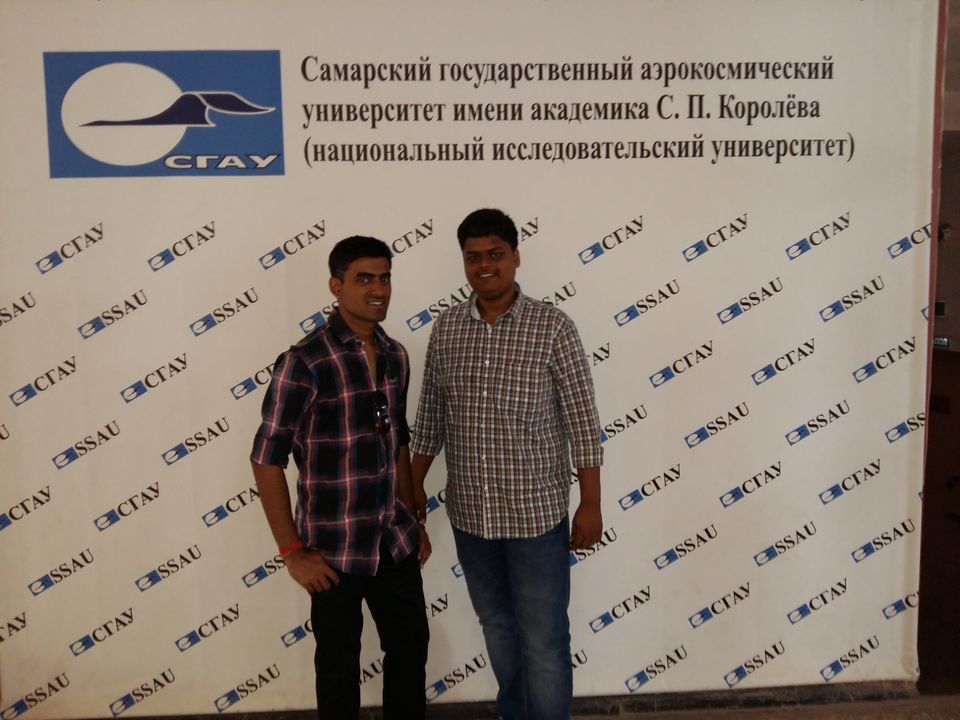 Then we headed directly to canteen as we hadn't done breakfast yet. It was a totally different breakfast than what we do in India, well that was obvious. But it was difficult for us being new to their taste buds, and we were still adjusting.
After breakfast, we went to space centre inside the university, without any delay. This place amazed us, we didn't expect such a place to be inside a college. This place has lots of genuine, not replica, of earlier used rockets, satellites, fighter jets, astronaut suits, etc.
Being an engineer, experiencing these stuffs in real was really a happy moment for me.