"4 sleepless nights, 5 travel junkies, 1 car and a naked eye view of the milky way galaxy"
Situated 100 km. from Jaipur, Sambhar is an isolated Salt Lake which is a delight to all the people who love star gazing, astro photography and most importantly the solitude. The place with negligible light pollution, offers you a clear view of star galaxy during any new moon day.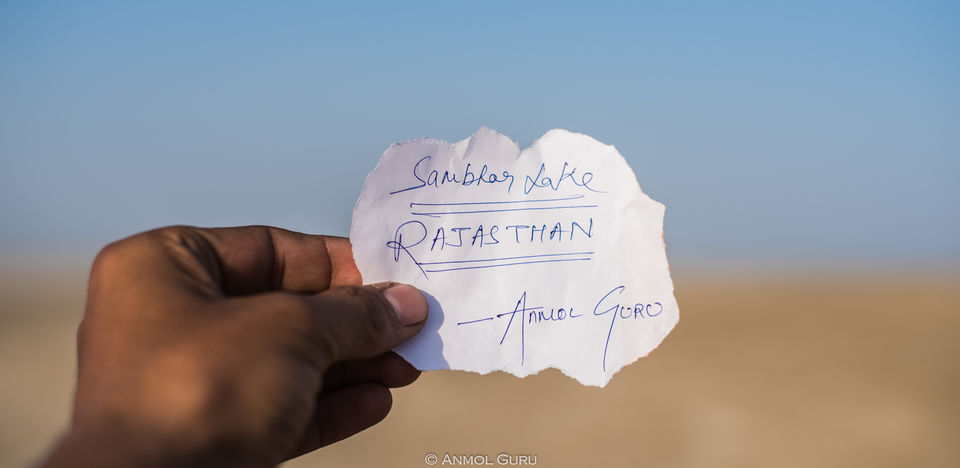 Day 1:
I started my journey all alone from my hometown Vikasnagar on the night of 31st march.
I reached Delhi by 5a.m in the morning was travelling by a Roadways bus, which is an affordable but not at a luxurious ride. Spent all night travelling, I had a little nap of just 2-3 hours at my stay in Delhi and I woke up for the breakfast. My other trip partners gathered at the same place as we spent the whole day preparing the itinerary.
We left for Jaipur at night and travelled the whole night in a Roadways bus, we reached the Pink city by 6a.m in morning, with yet another sleepless night.
Day 2:
We had already booked a zoom car yesterday, they handed over us the car at 9a.m as per the booking. We had to reach Sambhar before the sunset as per our plan , hence we decided to visit the City Palace.
We hit the Jaipur – Ajmer highway i.e. NH48 around 1300 hours, after 40-45 km. from Jaipur, we took a right turn towards Naraina , the road took us straight towards Sambhar.
Reached Sambhar around 1600 hours and had a look around the place.
There was a small temple named Shakambari Temple and a few houses around the temple premises, and apart from that there is no light and food source around the area.
We were carrying 5*5lt. water bottles and some fresh fruits for our dinner, as there wasn't any restraunts available.
We prepared our tents before the sunset as there wasn't any light source available after that. Being aware of this fact we were carrying torches with us.
Night started early, and we started star gazing. As two of us were photography enthusiasts, we started clicking the star trails. After a session of 2-3 hours, we had to wait for the clock to hit 12: 35a.m as that was the time moon would set as per google data.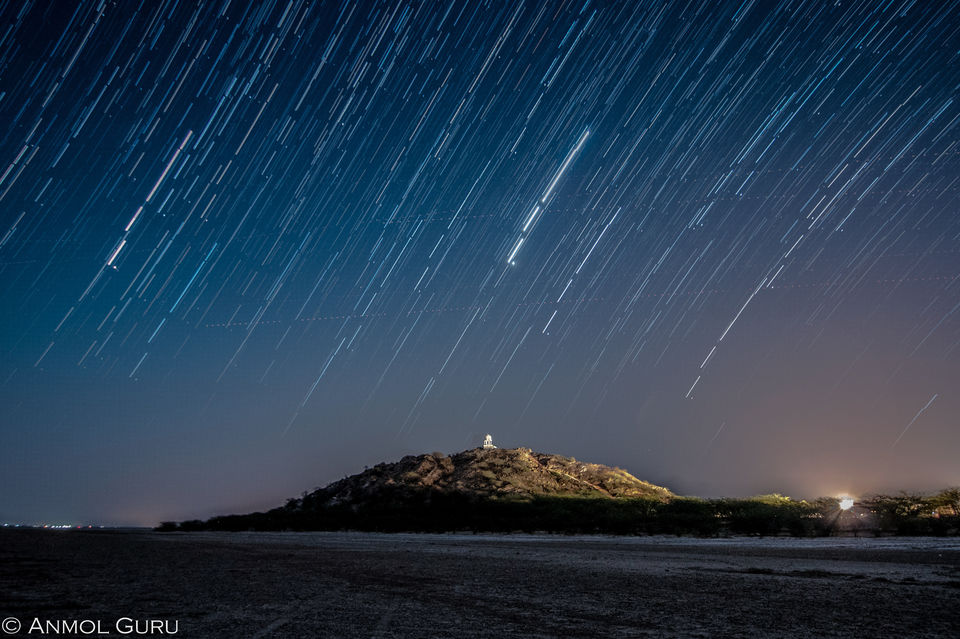 Still after the moon set we were unlucky to witness the milky way galaxy. Mood got off, we spent whole night praying god just to witness the galaxy. Disappointed, we all agreed to head back to Jaipur at around 3: 45a.m.
Day 4:
I was driving, crossing just about 2-3k.m from our, Shubham one of the group member, spotted a hazy patch in the sky, to which i reacted that it might be a cloud. He insisted me to stop the car and have a look for once. And guess what we were witnessing the galaxy at 4a.m in the morning, in no time we pulled out our cameras and tripods out of the bags and had a beautiful photography session of an hour or so.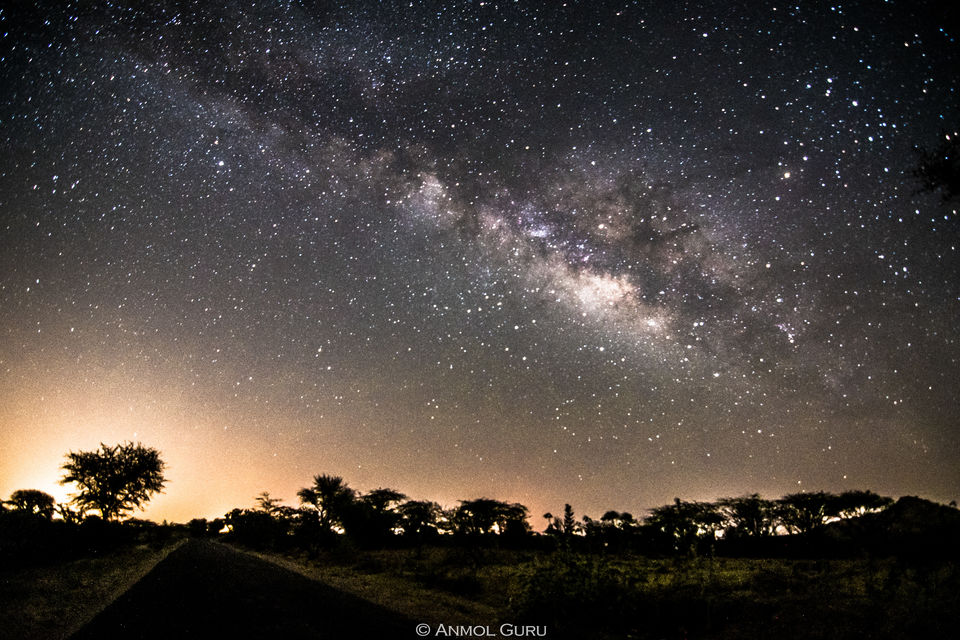 Driving back towards Jaipur, we stopped at a highway dhaba named Aulakh dhaba.
We had some very delicious pranthas and of course our beloved tea. After getting refreshed we drove the last 30-35k.m towards Jaipur.
Reached Jaipur by 11a.m, completed some last formalities with Zoom Car, in no time we caught the first bus towards Delhi, and again spent around 6-7 hours in the bus, we reached Delhi by 5p.m.
No rest, we had some self-prepared food at our stay in Delhi, I and Shubham again got on the bus to our way back home the same night.
This journey was full of emotions, drama, and more importantly the support towards each other. Though it was a hectic trip for me as I spent three nights travelling in the buses and one night photographing the stars. But never mind that's the experience I always look forward which we will never get sitting at home. And yes that's what makes us travellers and now I am more excited to explore such new places, where there is no disturbance from the mankind.
"as Nature doesn't needs mankind, but mankind needs Nature"
Things to be taken care of:
1. Camping material: Because of no accommodations available.
2. Food: Food and water is the top most priority, if you are planning to come here, as there isn't any restraunts available.
3. No fuel availability.
4. First aid, as no medical assistance available.
Travelling Group:
1. Anmol Guru
2. Shubham Tomar
3. Sachin Chausali
4. Tanmay Rawat
5. Deepak Chauhan