Sanapur Lake is a reservoir fed by Tungabhadra Dam canal. It is beautiful to watch deep blue lake in middle of boulders. You will not be able to see lake till you reach very close to it as it is completely hidden. We were free that day so decided to explore the nearby places also, there are small villages before Sanapur lake and after crossing the lake there is a canal along the road and hills of boulders both the sides which was scenic to watch while riding rented scooter.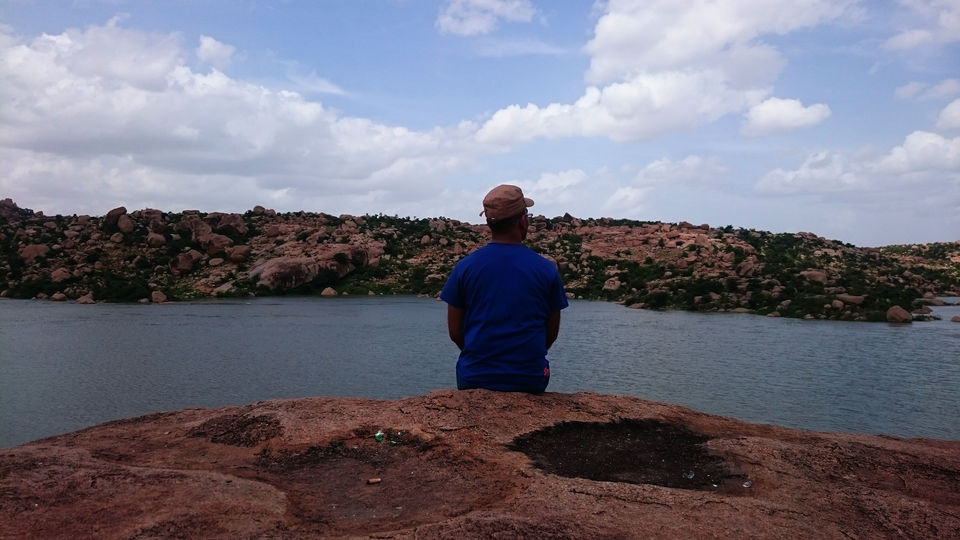 After Exploring the nearby area we rested under a balanced stone. It was very soothing to lay down under the shadow and feel the cool breeze of lake.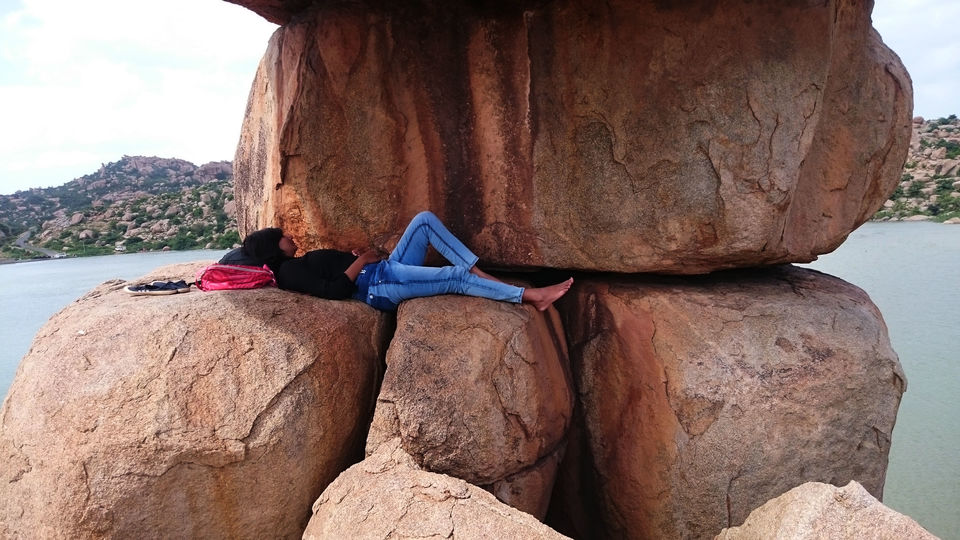 Sanpur Lake is a paradise for cliff divers many people with there Gopro were indulge in cliff diving. Apart from that you can enjoy coracle ride at the Sanapur lake.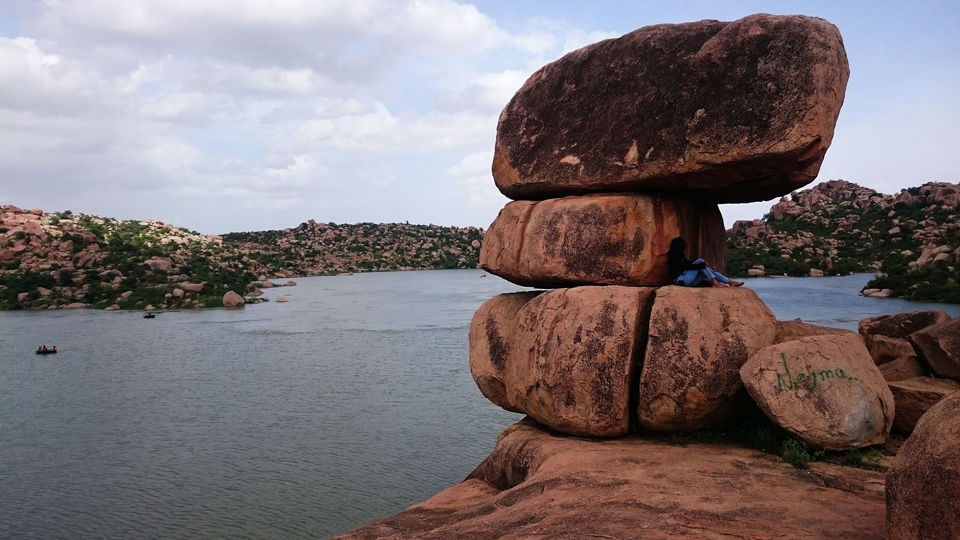 How to Reach Sanpur Lake from Hampi
The easiest way to reach from Hampi is take a boat from Hampi to cross the river. walk around 100 meters and you will see lots to moped and scooter renting shops hire one and ride till Sanapur lake it is around 5 Km from here.
But if you want to explore the place on your own vehicle then you have to take another way from Hampi which is around 53 km long.
How to Reach Hampi
Air
Bellary airport is located at a distance of 60 km which is nearest to the Hampi but have less frequency of flights. So many people come till Goa, Hyderabad or Bangalore via Flight and the get a train or bus.
Rail
Hospet is the nearest railway station from Hampi at a distance of 13 km. Tourists can hire taxi or cab to reach the place comfortably or choose to ride a bus which is a cheaper option. Hospet is well connected to major cities and towns and some of them are Bangalore, Hyderabad, Goa etc.
Bus
Hampi is well connected to major cities and towns and Hampi have frequent buses from Bangalore, Hyderabad and Goa.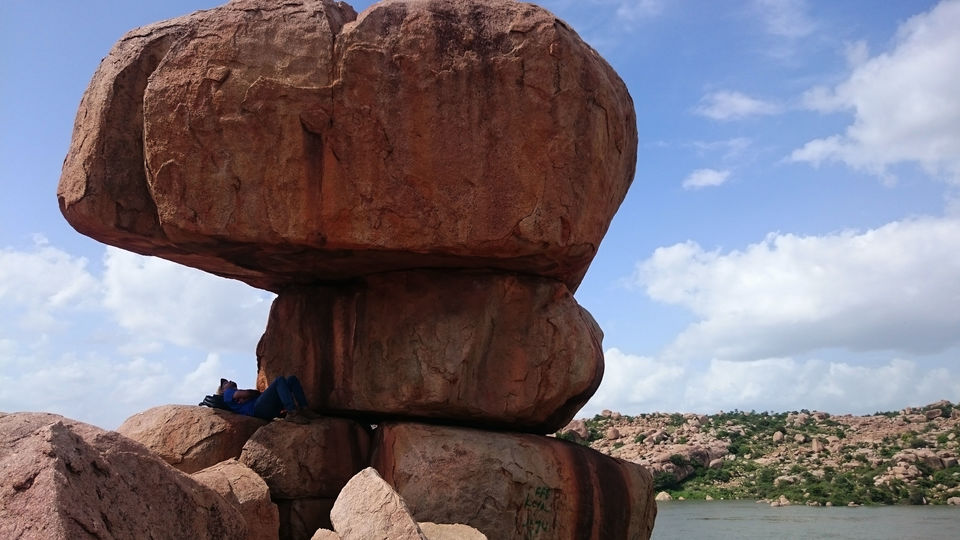 Best Time to Visit
Winter is the best time to Explore. Monsoon Adds little greenery to the place but bouldering is not possible during this season. Summers are very hot.