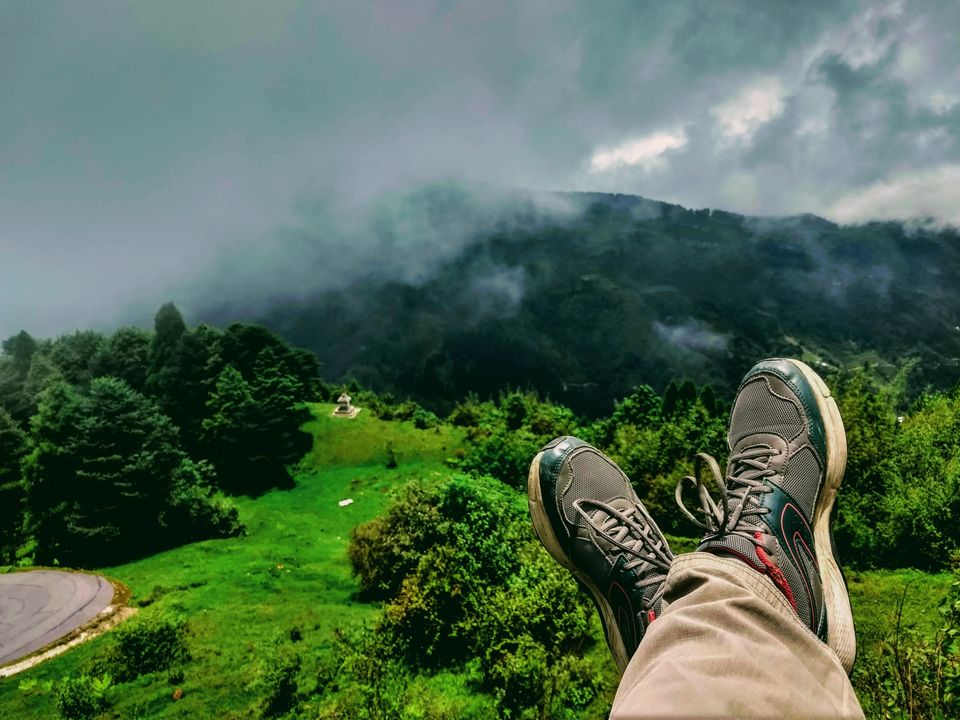 If you want to know a person... Travel with them... I have always felt that nothing can makes you understand a person better then traveling. When you wander the unsung, while walking on the trail, into the woods, devoid of masses, you get to feel the worst of the flaws and best of the qualities.
I had a long desire to do this trekk which was interred in my heart for years. Sometimes I feel, everything has its own time to befall. May be that's what we call the destiny...!!
For me traveling is about the place, unleashing it's unexplored arena. A place has so much to offer that you can never have enough of it. We meet plenteous amount of people in life, understand their culture, their principles, delicacies, festivals, problems and what not. That's why I love to travel solo.
When I was on my plan for this trekk, the destiny encountered me with my mate. Only thrilled about the trekk, unaware of the fact, how a journey would change my whole fate.
When two like minded souls travel together, a whole new outlook of travelling can be testified. When I went on this trekk with my mate only to discover that traveling is not only about places but person as well. Climbing up the trail instead of the moist rain, how can you be not awestruck with the person walking next to you with the similar heafty weight.
When you see those eyes filled with same fervor as yours, when you take a quick five after every turn just to bend down for a short respite, when you keep all your pain aside to walk in amusement, when you settle on the trail with clock ticking in your hand only to remind so much more to cover, destination fades to trivial. Helping out in laying the tent and anchoring it, cooking in delight, admiring the double rainbows, sitting out on a rock, looking up the sky and witnessing the shooting stars is such a charm to rejuvenate the soul. When I agnize the treasure of companionship, the rejoice replicate twice.
We may not have completed the trekk for the place was closed due to heavy downpour but we had the exhilaration of trekking enshroud. We may not had enriched meals, but we had our own share of sweet and local repast. We may not had the lavish hotels but sleeping in our own tents on the soft meadows had it's own delight.
As I look back to the memory lane, I just wish if I could have a chance to relive them again. But now I have nothing to look back, only to wait for the destiny to restate. Will go for another trekk, another ride, another adventure... my mate.