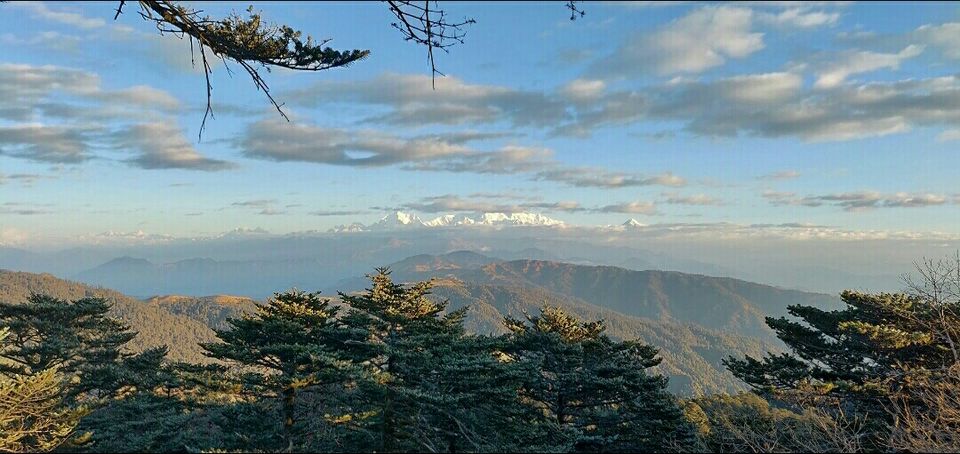 This was my first trek associated with YHAI. After reporting at the youth hostel in Darjeeling in the evening, we were given our rooms in the hostel. 5-6 person/room. Our trek group had 44 members, all coming from different States of India and from different cultural backgrounds. We acquainted with each other during meals provided by Yhai.
Acclimatization- On the 2nd day all the group members were taken for a morning walk nearby the hostel. We had first view of the kanchenjunga mountain range also called as The sleeping Buddha by the locals. Sunrays falling on the mountain range was mesmerizing, yet had us awaiting for more. About an hour later after having our breakfast we were taken to the Japanese Temple- The Peace Pagoda situated in Darjeeling. As per the schedule given to us at the youth hostel we were given an orientation about our trek route and our camps in the evening.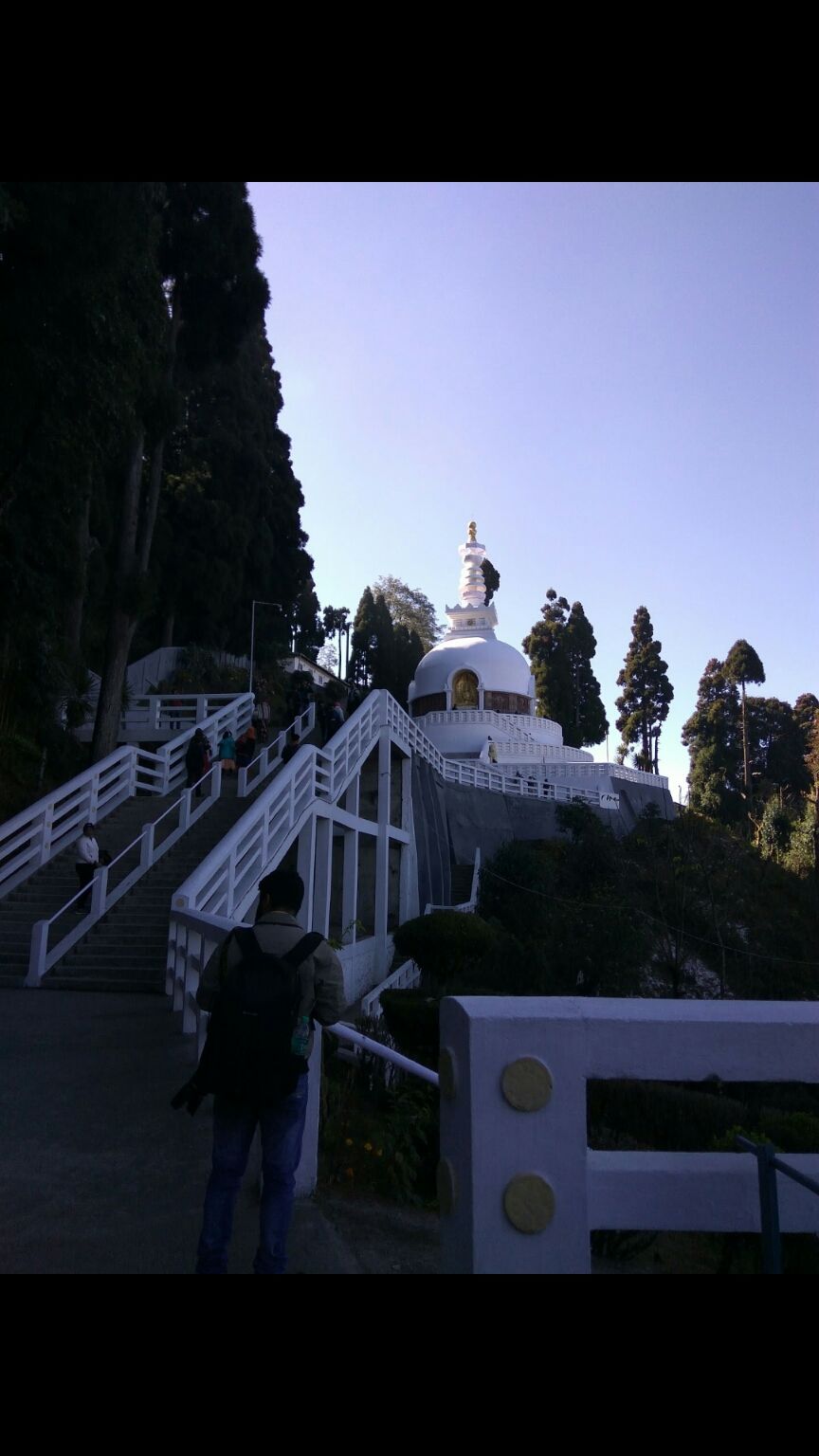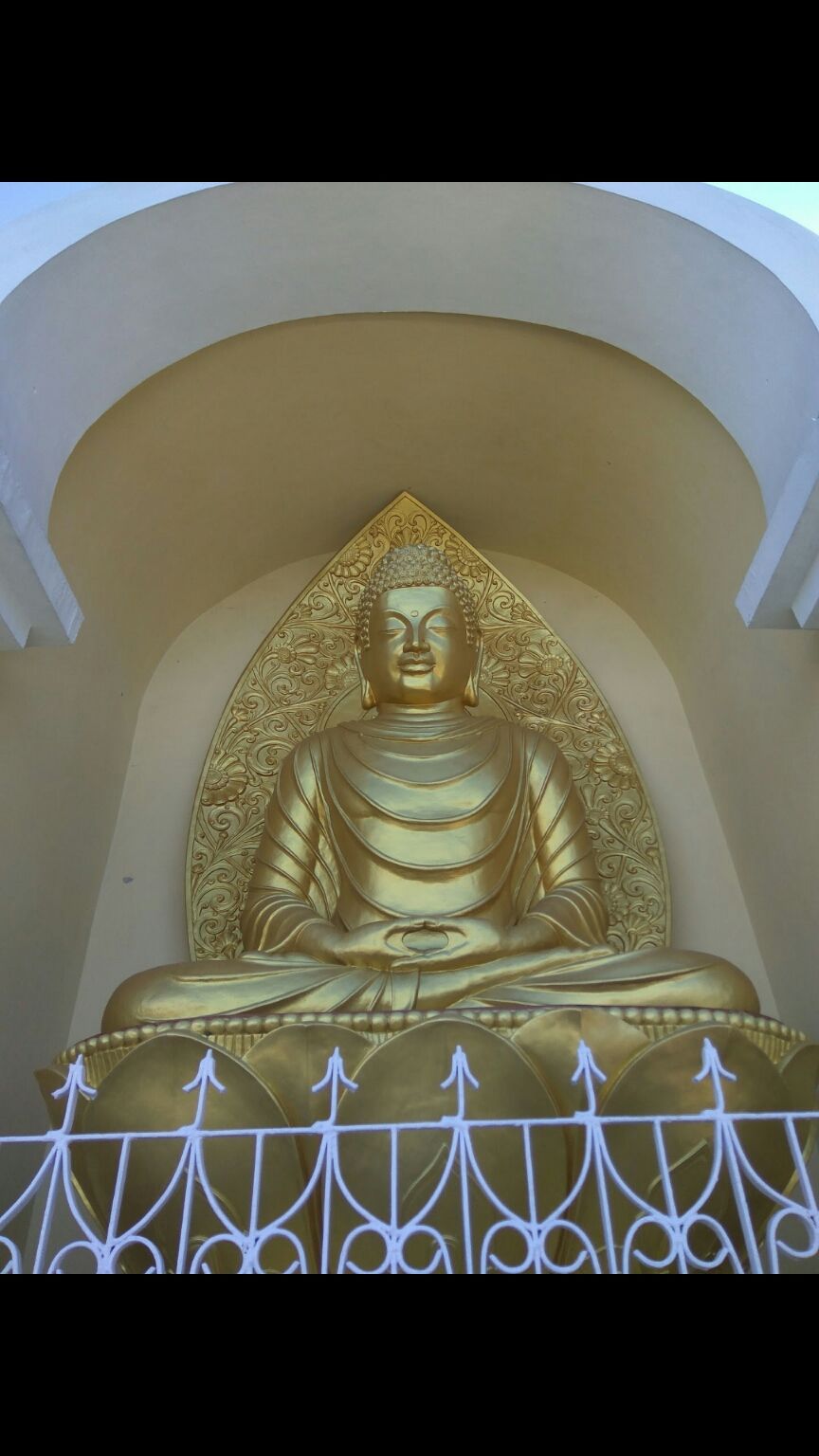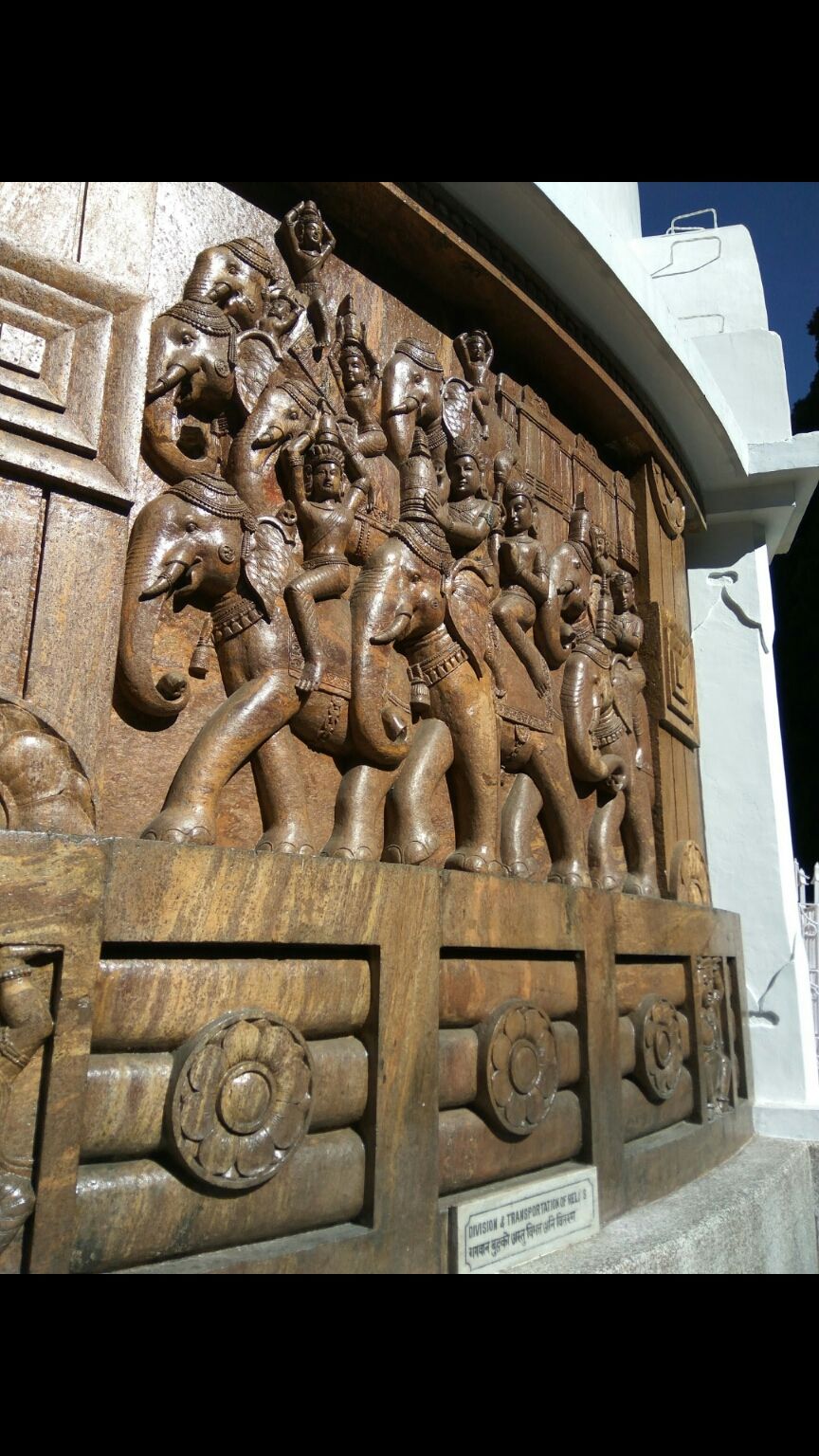 Early morning after our breakfast we were transported to Dhotrey from our base camp by jeeps. Our trekking started from Dhotrey via the Singalila Forest range. The best part about this trek route was that we could see Kanchenjunga range throughout. For some part of the trek we walked in Nepal while the other time we were in India. After an ascend of about 6-8kms we stopped at Tonglu(10070 ft) for having our lunch. We reached our first camp in  Tumbling(10000 ft) by the evening. Our camp site was in Nepal. Sunset and sunrise here in Tumbling could take your breath away. It was the night of 31st December with mercury dropping below zero. Though we couldn't see the snowfall, star gazing on the new year's eve was astonishing.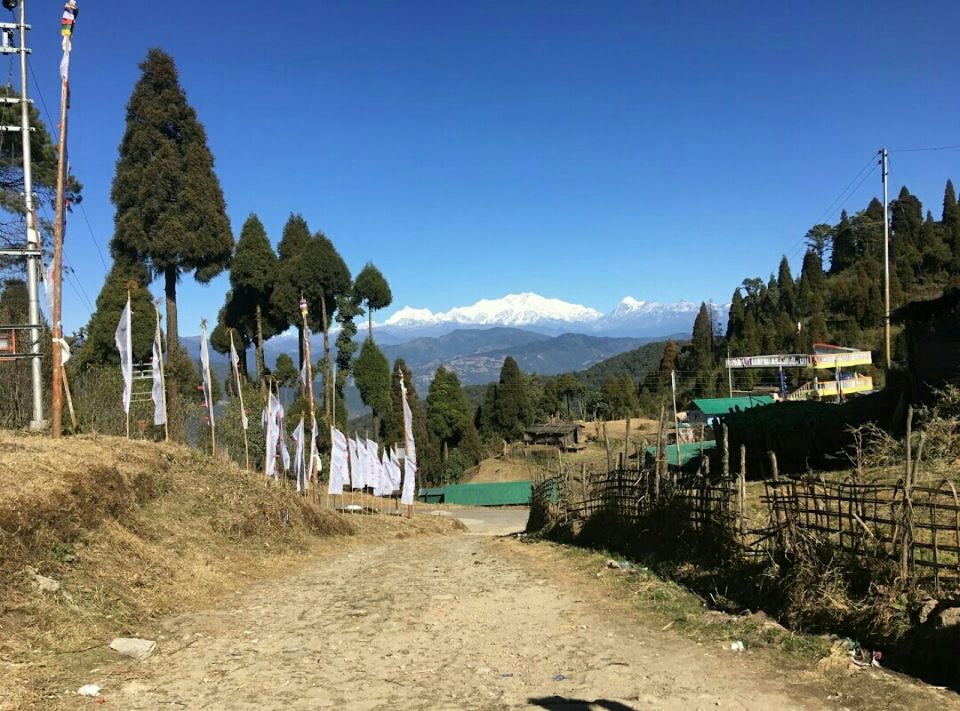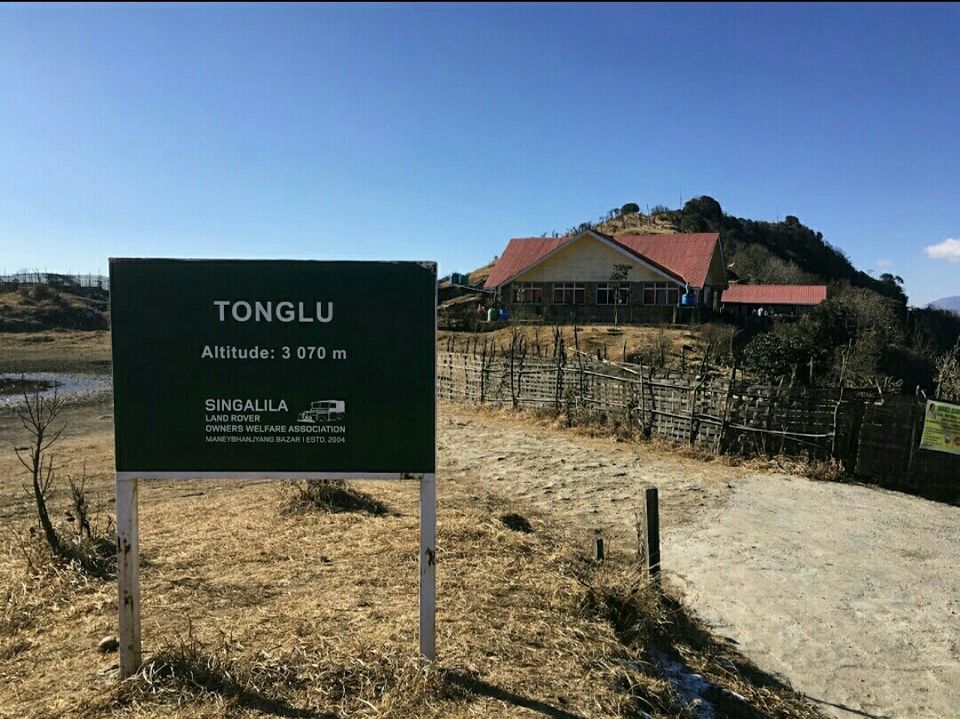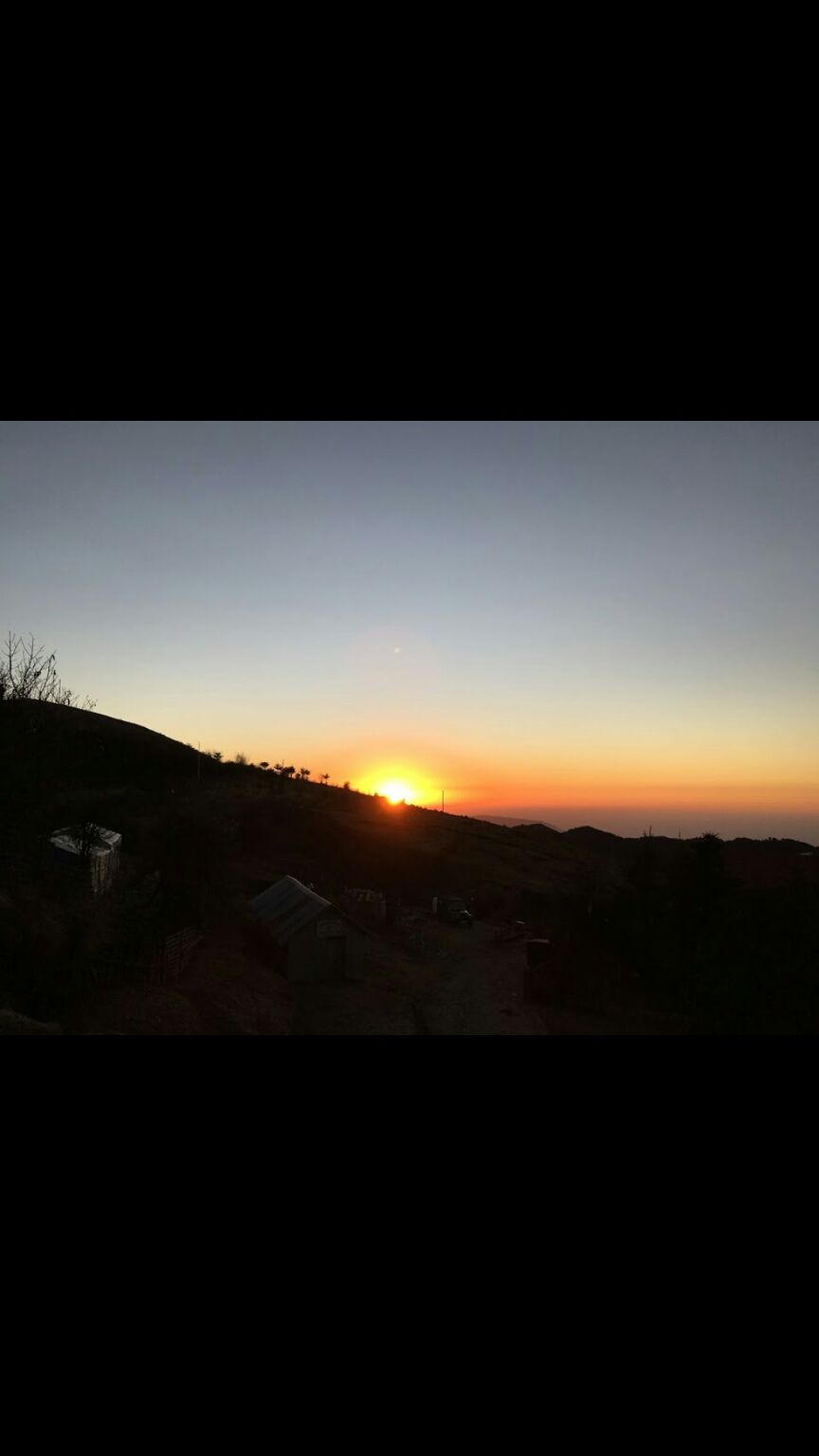 New year started with an amazing sunrise at Tumling seen from a nearby temple. Our journey for our next destination started after breakfast and we were carrying our packed lunch along. A few miles from Tumling, we could appreciate the tallest mountain ranges in the world. We saw Makalu, Everest, Lhotse along with The sleeping buddha. We had to take a route through nepal and The Singalila national park. Singalila national park is a home for the endangered species like The Red Panda. Sometimes the trek could offer you a sight of them. After walking for around 8 km a little mischief was what everyone needed. Everyone played around in the snow for some time and then resumed the trek. The nearer we got to Kalipokhri(3186 mt), dusk took upon us offering a beautiful sunset. By the time we reached the camp site it was already dark. Night sky was also very pleasing. Kaliphokhri got its name from the black lake present in that region (kala- black, pokhri- lake). Sunrays reflected in this lake made it an amazing view. During winters the lake is usually found frozen( try walking on it).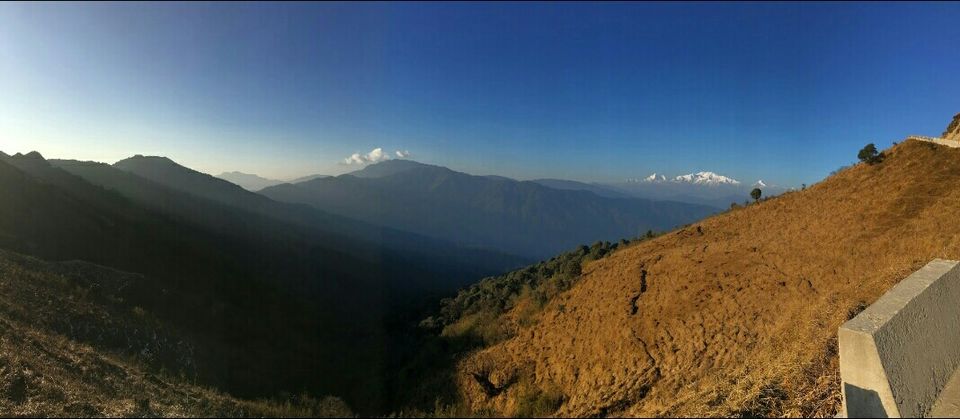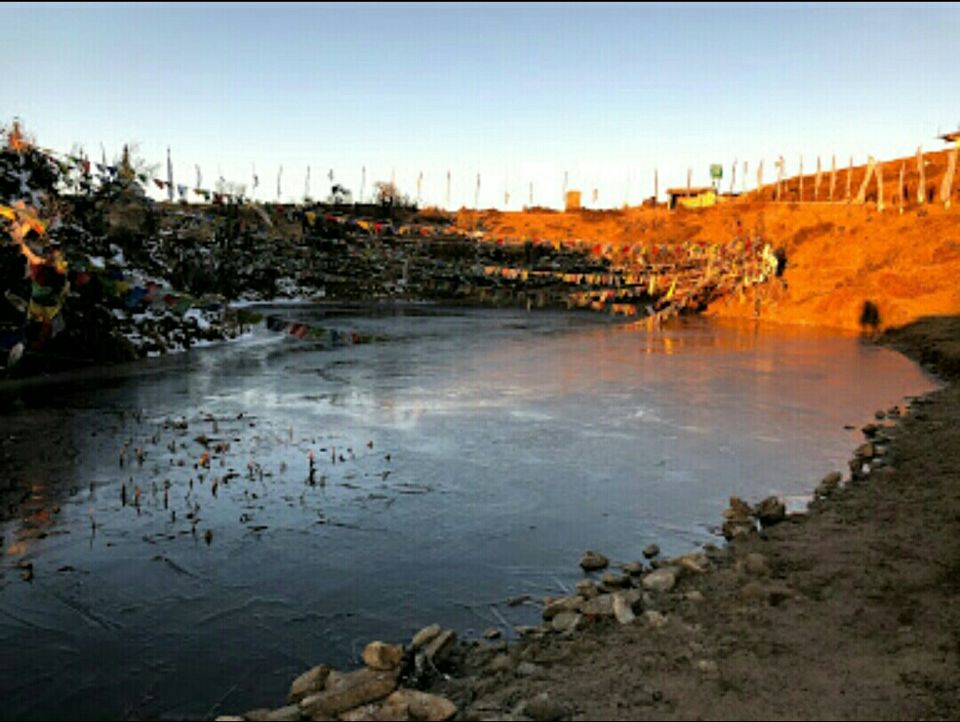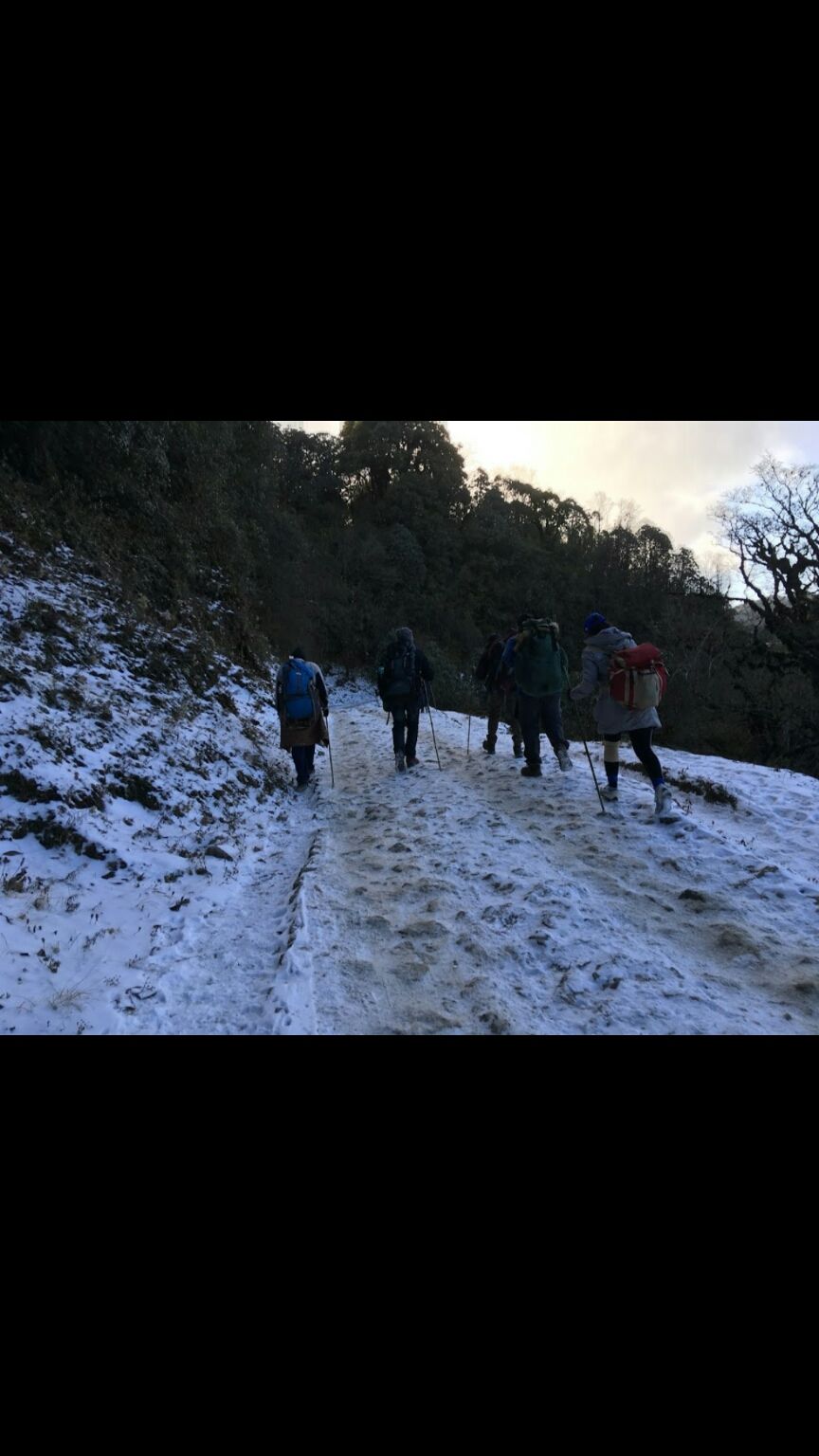 We started for Sandakphu (3636 mt)soon after breakfast. This was the highest point of our trek to reach(highest peak in West Bengal). There was an ascend and we had to walk for around 8km starting from kaliphokhri. This route offered rough terrain but amazing views of snowclad mountains. We completed the trek for that day in around 6hrs. After reaching Sandakphu we went around and saw the mountains from a view point that is built there. View point was built to prevent oneself from the dropping temperature and the fierce winds. There was water scarcity in Sandakphu as the locals have to carry water on their backs from a  nearby water source. We were asked to stay indoors soon after sunset because mercury dropped to below -10 degrees and there's no electricity at the camps there.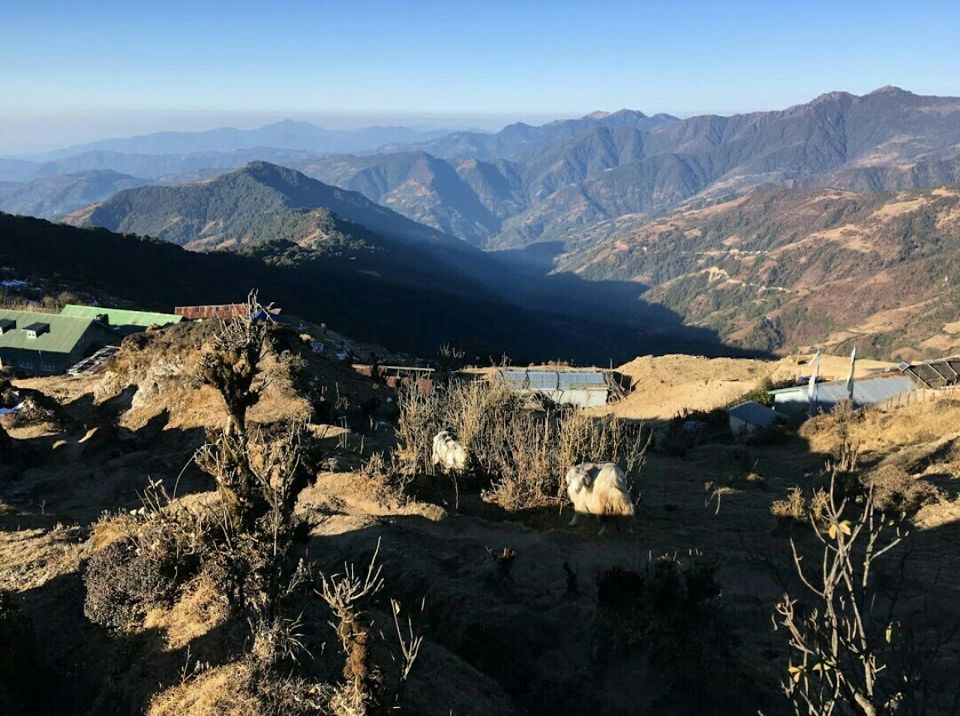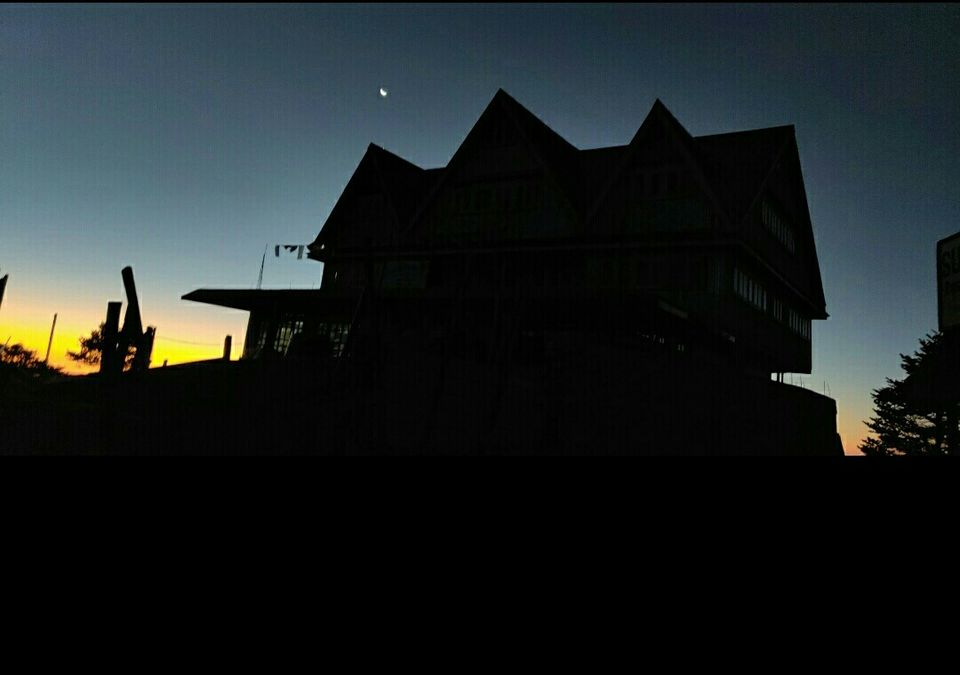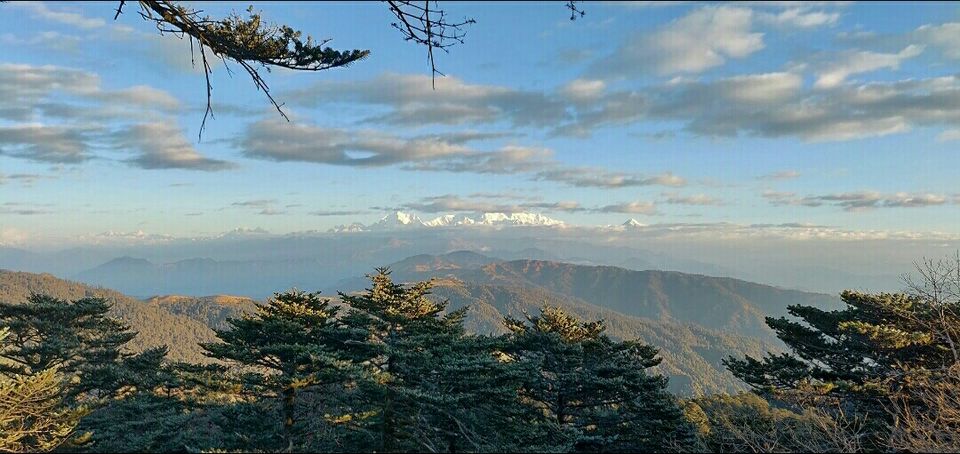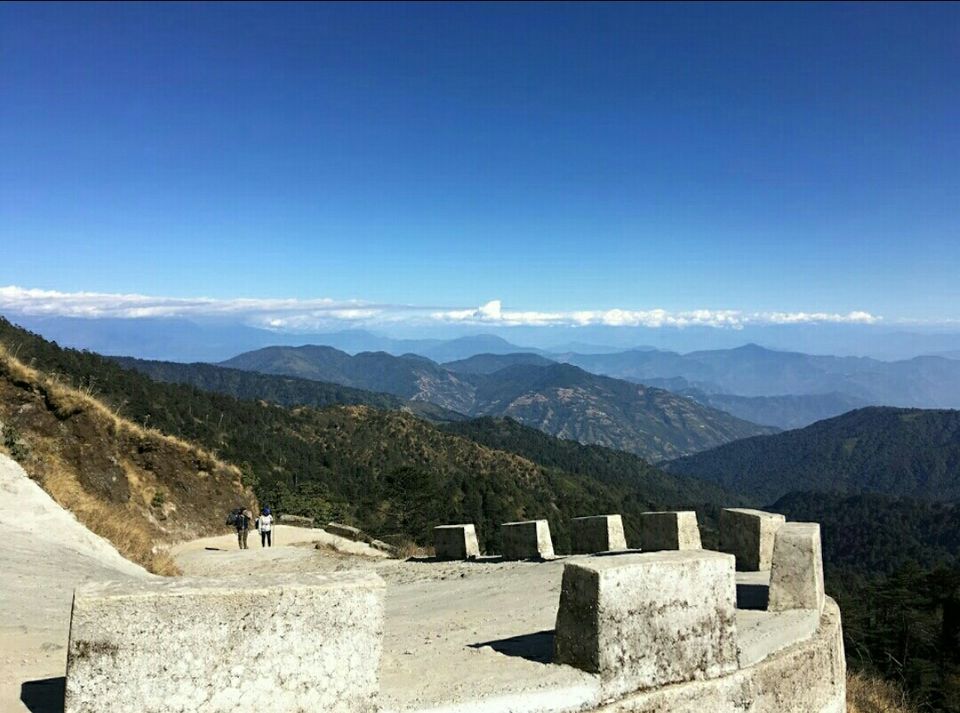 Next morning, the sunrise was awe-inspiring. The sunrays falling on Kanchenjunga made it appear orange first then making it look Golden. We started for Gurdum(2293 mt), our 2nd part of the expedition soon after. The trek route for Gurdum was through the forest and was total descending. One could spot a variety of flora on their way. Even though we walked for around 14kms it wasn't tiring at all. Gurdum was the first place we got network after our base camp. In the evening we had a bonfire and people shared their experiences with everyone.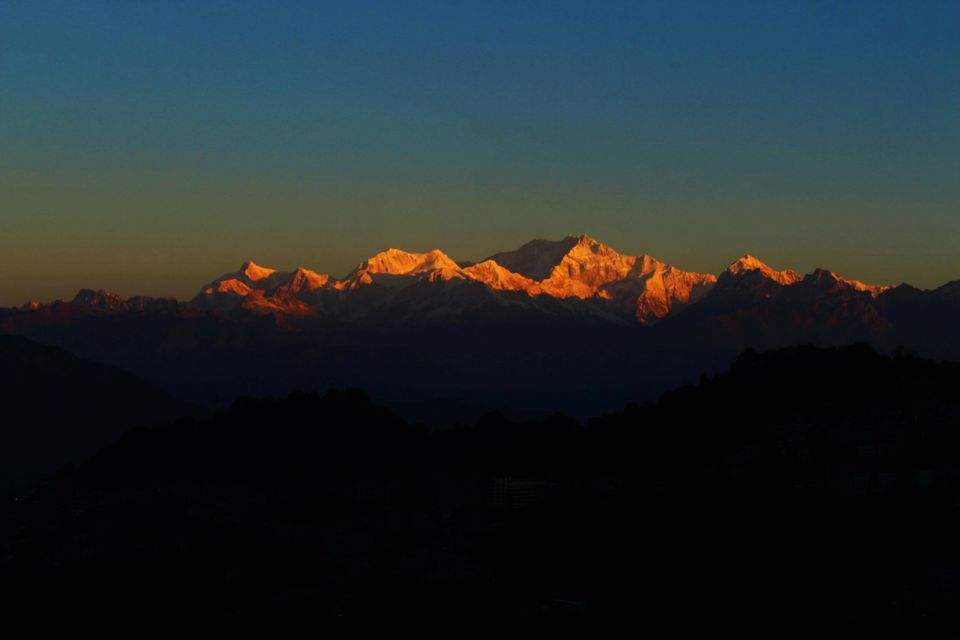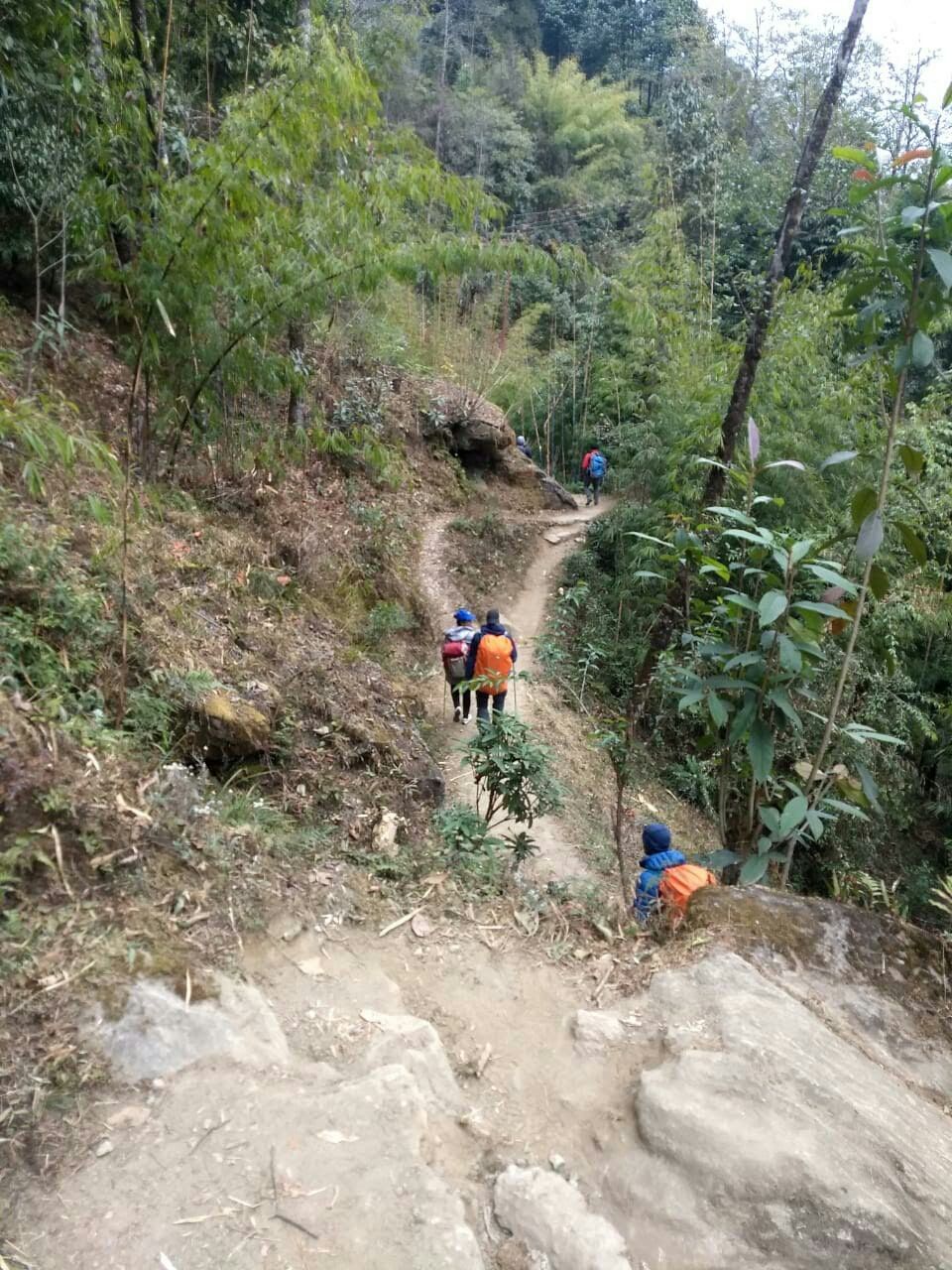 We departed from Gurdum early morning the next day. There was a fresh water stream a mile away from our base camp. We stopped at the stream and got down in the chilling water. After taking a lot of pictures and enjoying the water, we resumed walking until our next stop. We stopped for lunch at Srikhola. There is a hanging bridge in Srikhola that you have to pass through. Srikhola(3597ft)to Rimbik(7500ft) was an ascend and was the end of our trek journey.
One could spot a lot of colourful houses on their way to Rimbik. On reaching Rimbik, we were distributed our certificates from Yhai at the camp site. The Darjeeling city lights as seen from Rimbik were Spectacular and mesmerizing. Our day ended with an amazing dinner with our trek mates.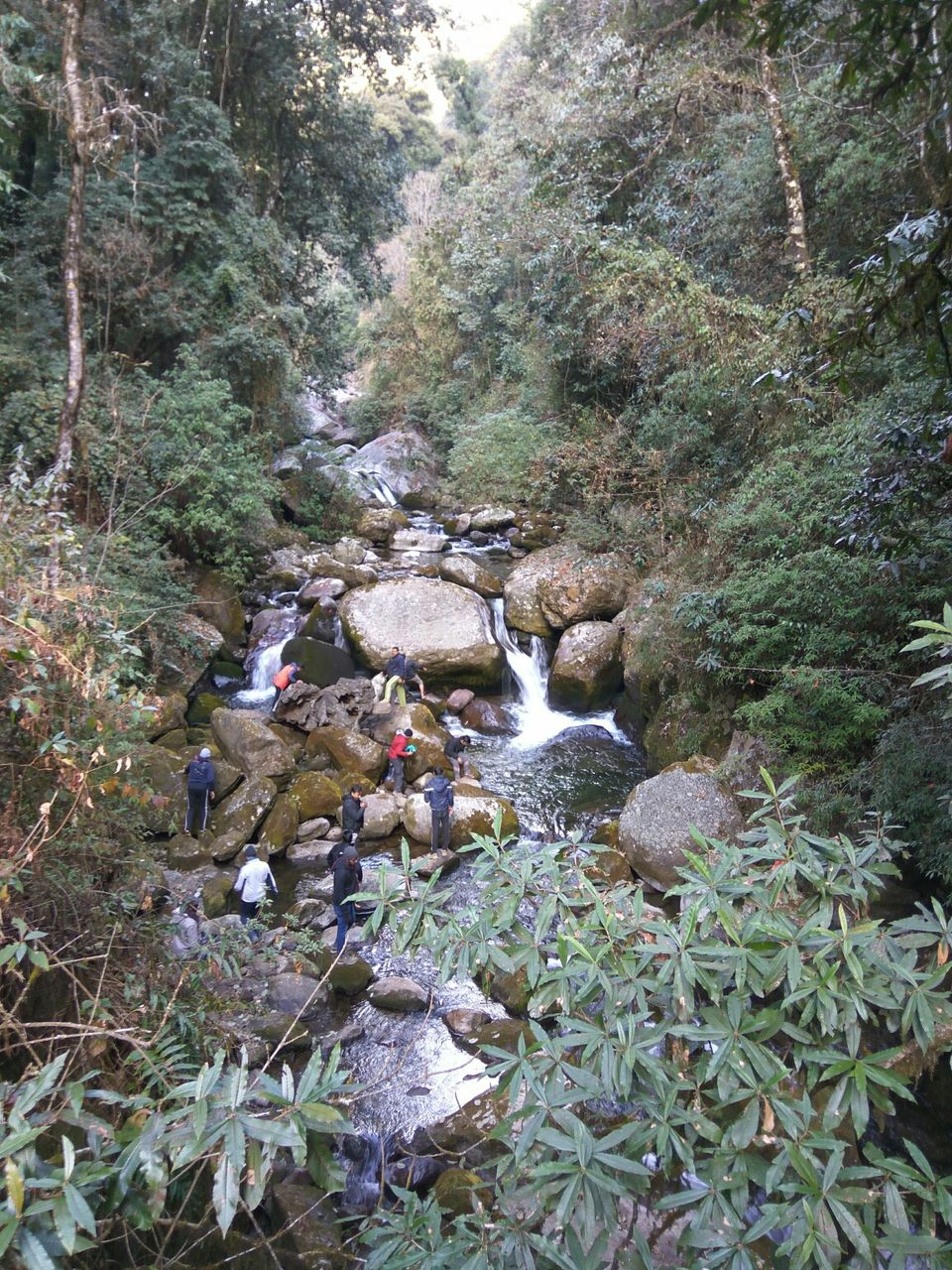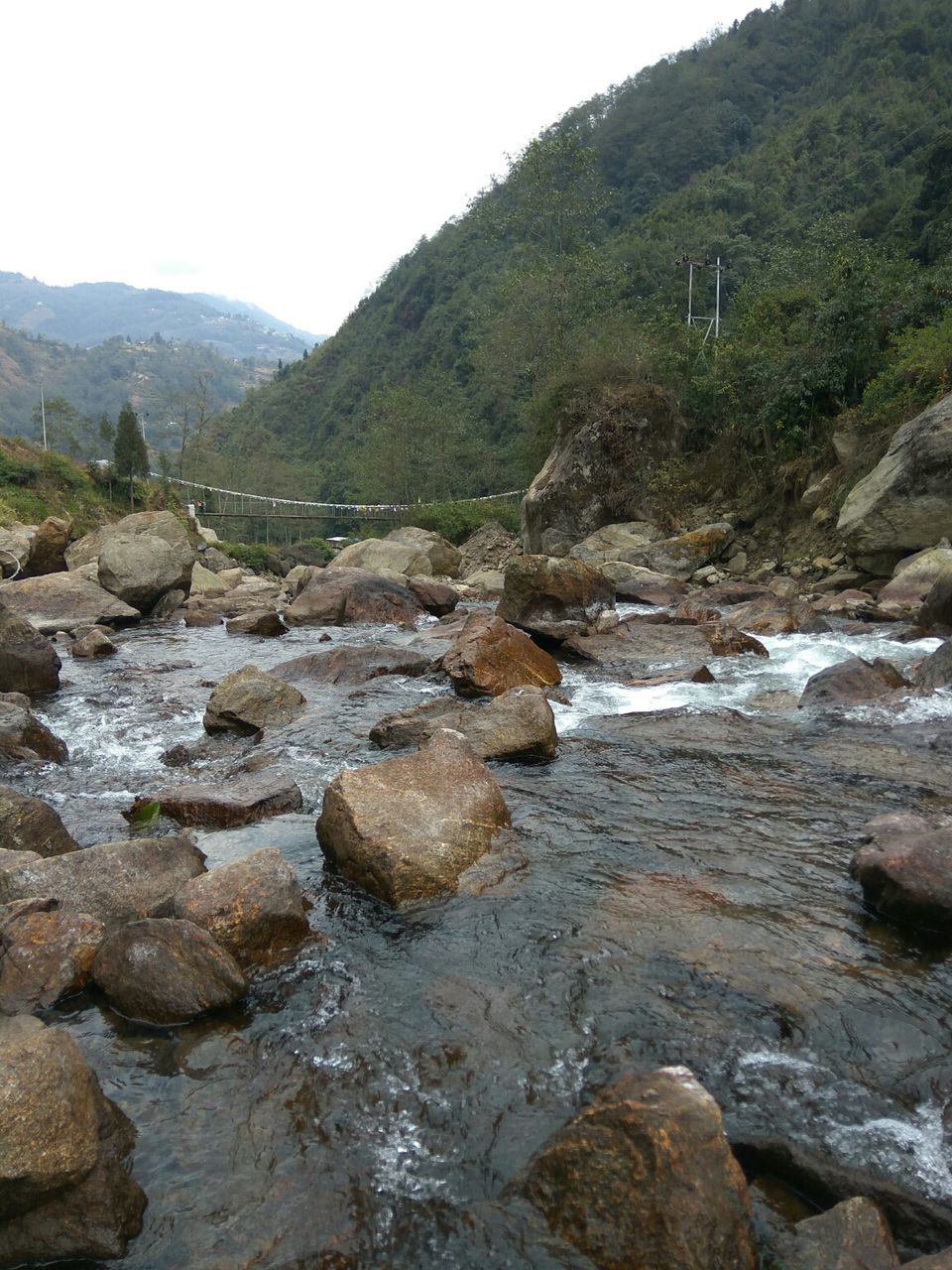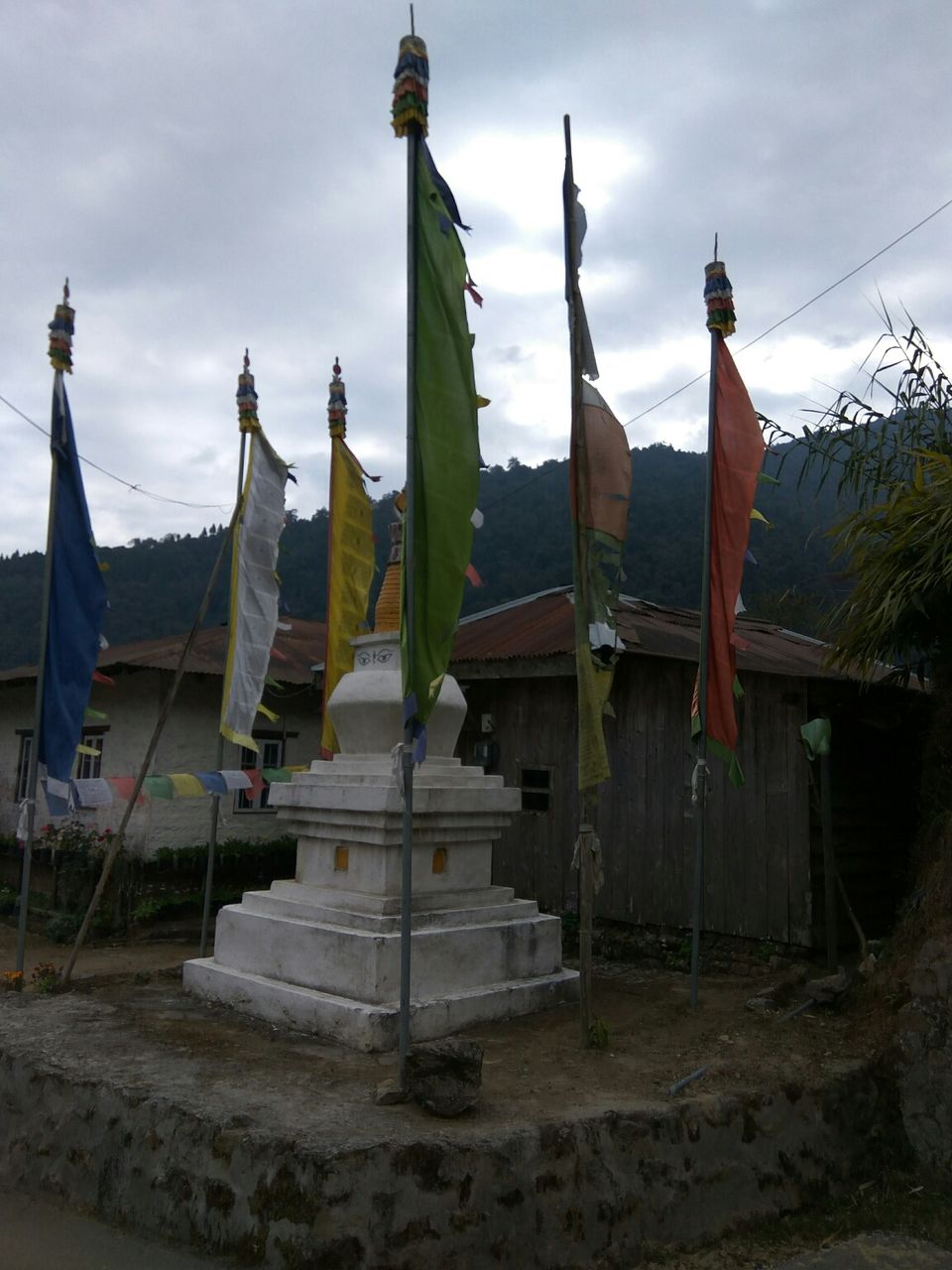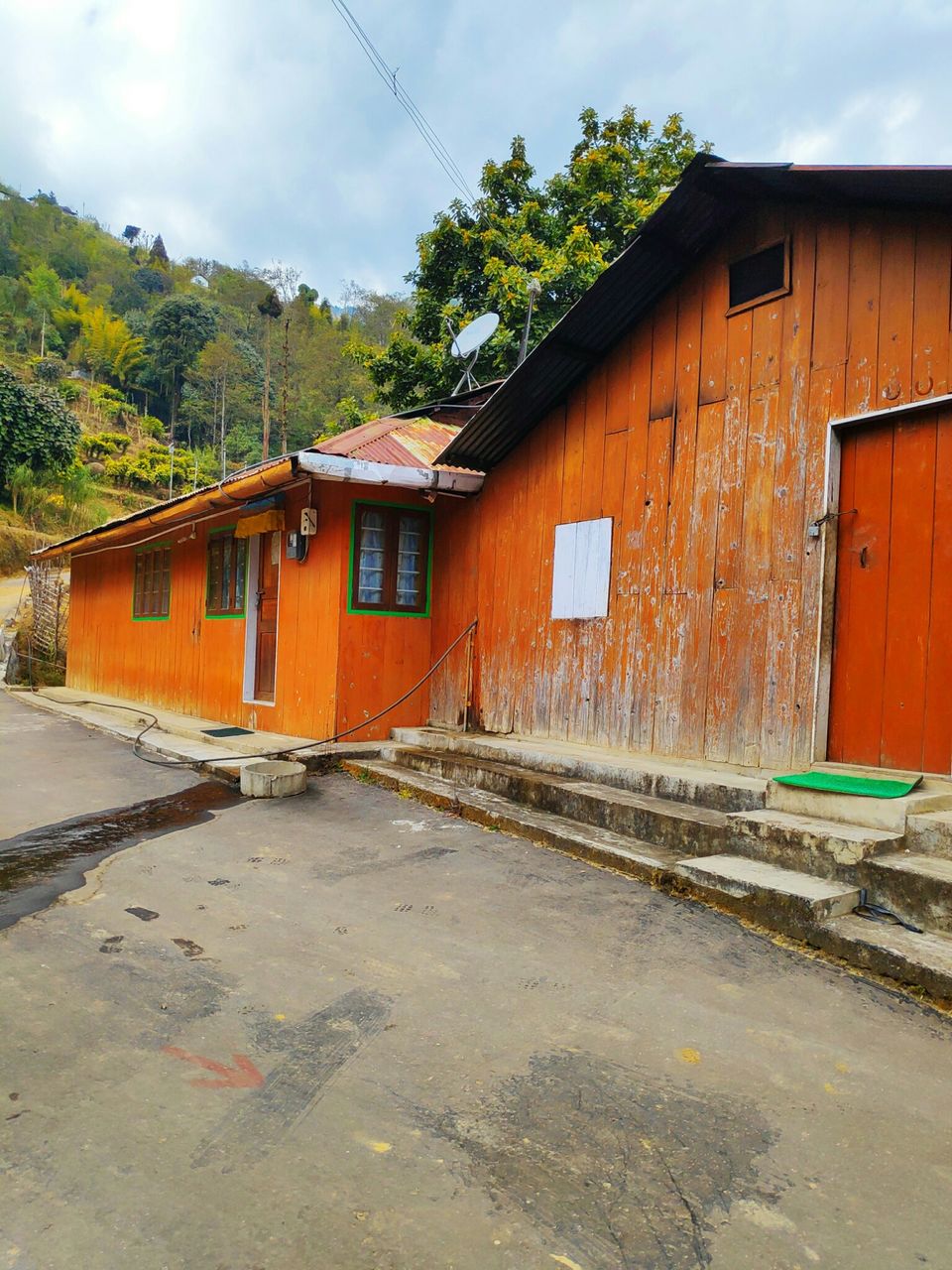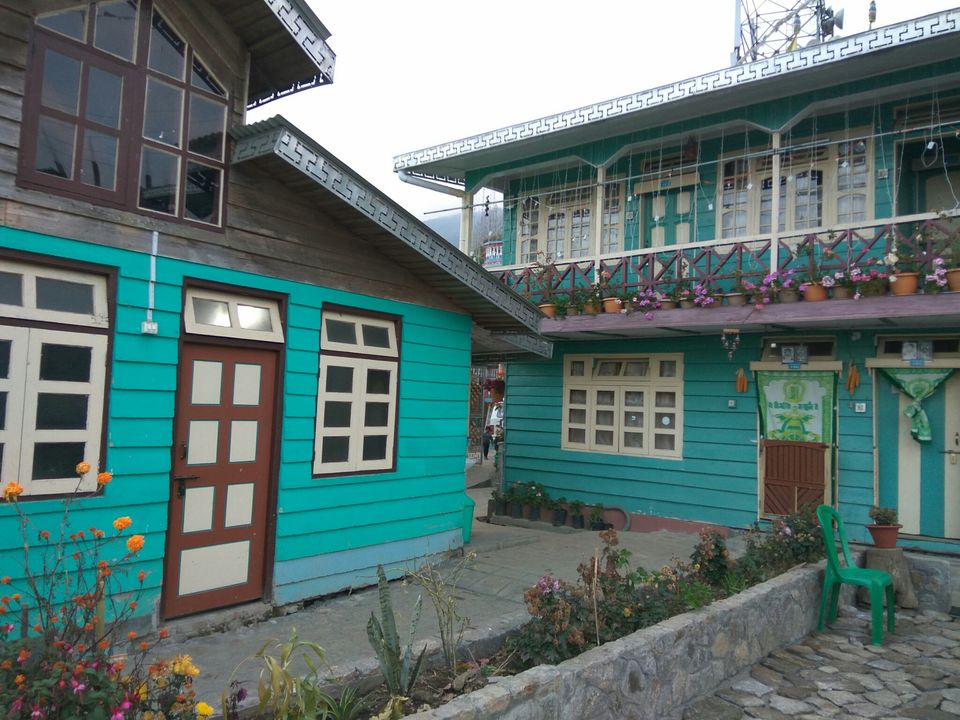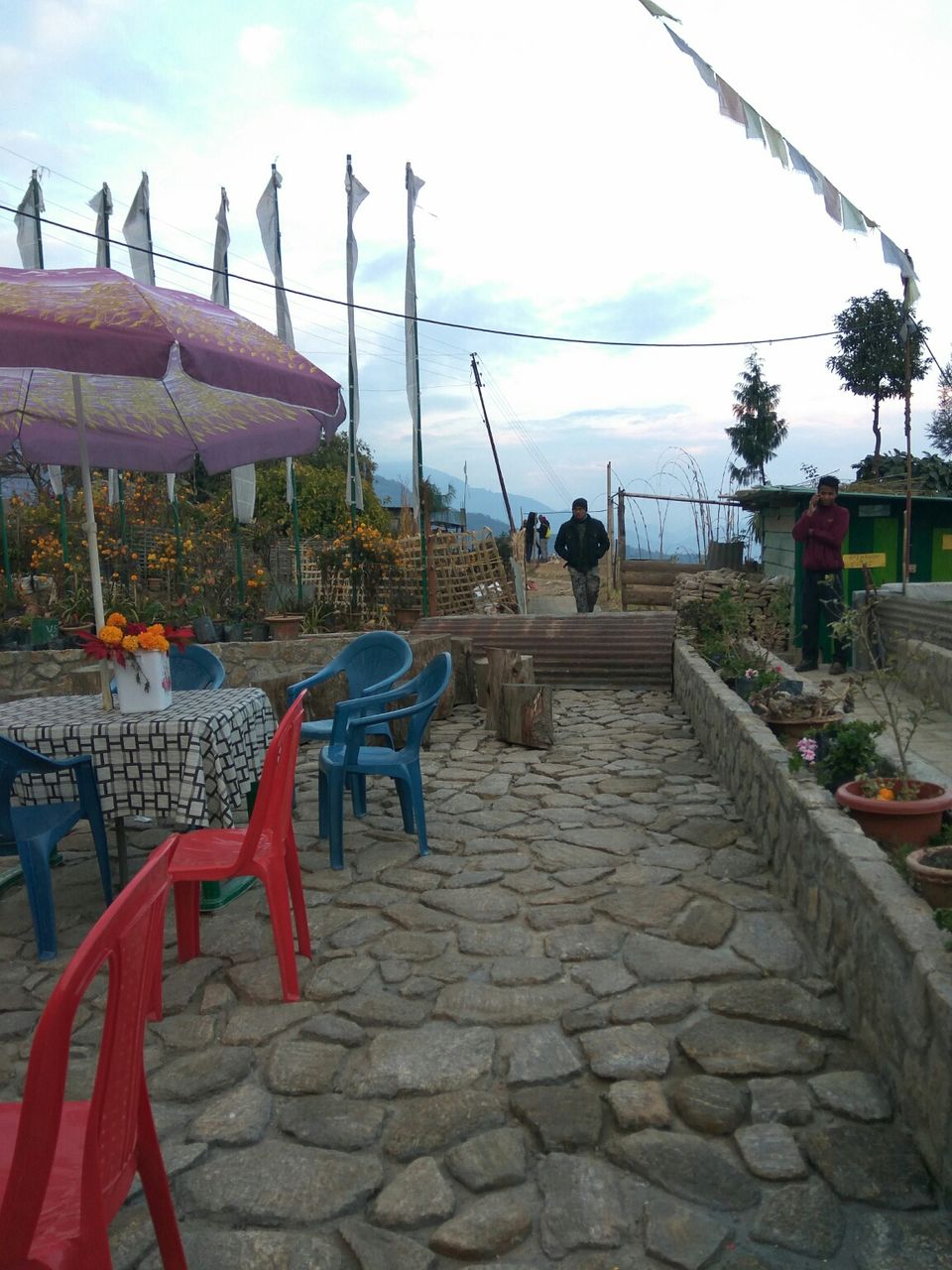 "We weren't a group of strangers, but a group of friends Undiscovered" 
And then i overheard someone saying, "Traveling first gives you experience and then turns you into a storyteller".