I along with my college time roommate Decided to explore the North Eastern part of the country.. and what could be the better way other than a short trek..
I started my journey from Jamshedpur by my car , Picked my friend from Ranchi Airport..
We had to take a break at Madhuban, Giridih.. Since Police didn't allow us to drive further.. let me explain you about this place called Madhuban.. Its a 40 Km dense forest , couple of years back Naxals had attacked Police convoy and killed many.. so after that Police did not allow any one to cross the Jungle after 10 PM..
By the way, Let me tell you few more interesting fact about Madhuban, it is the most holiest place for Jainism.. Sikhar Ji Parikrama starts from Madhuban.. Every Jain wish to do Sikhar Ji Parikrama once in their life time.. Its a 27 Km Trek which starts every day at 3:00 AM from Madhuban and pilgrims return by late evening.... Sikhar Ji or Parasnath (This Name is given after the 1st Jain Guru Adi Parswanath) is the highest peak of Jharkhand (Around 5000 feet high).. It is said that apart from Mahavir Jain all other Jain Gurus got Mahanirvana at this Parasnath Mountain only.. There are one Temple for each Guru at the peak of this mountain..
In Madhuban, there are many hotels , Ashrams , Guest House of different State govts ..We 1st knocked Jharkhand Govt's Guest house.. but they refused to open the door at night.. We knocked almost every hotel/ashram / guest house.. but no body agreed to take us inside.. and Police is not letting us go.. they said if u tried to cross next Police Chowki, we will arrest you..
So finally at 1:30 AM Uttar Pradesh Govt's Guest house given us a room.. Room was basic but after that much struggle it was like a five star luxury to us.. Anyway we slept n morning breakfast was really good with Poha , Jalebi and Coffee..
We started next day morning around 9:00 AM.. We stuck in massive traffic Jam in Bihar near Bhagalpur.. As all the bridges which are on Ganga and connects South Bihar to north Bihar were closed. The Only Bhagalpur bridge was Open.. So every Truck which wish to go to North Bihar had to come to Bhagalpur.. Anyhow we crossed Ganga and within few hours we were near Bihar-West Bengal Boarder near Dalkola.. where we had lunch and by evening we were in Siliguri..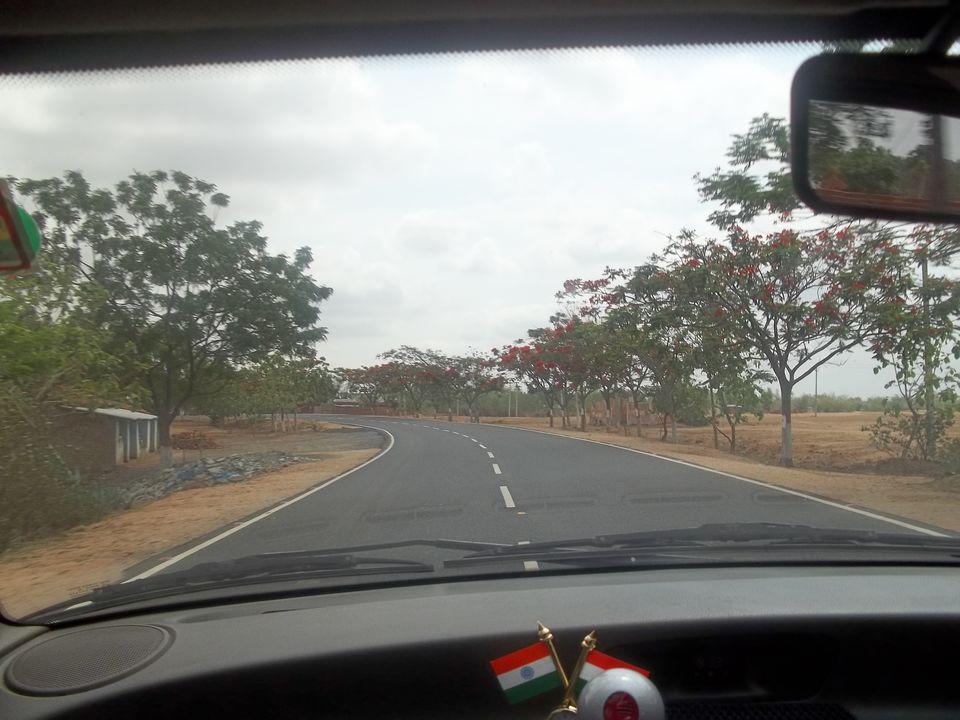 After Siliguri we had to reach Maneybhanjang , From where we had to start our Trek on Next morning..
but we were so enthralled in the Journey that we missed the Siliguri - Maneybhanjang road and we headed towards Kalimpong/Gangtok.. after travelling very far we realized our mistake and then we returned and drove in a hurry to reach our destination - We had booked our Hotel in ManeyBhanjang..
It was around 9:00 PM.. when we left Siliguri and Darjeeling road started , Valley - Tea Gardens started and we were short of fuel but there were no petrol Pump.. Instead of going back towards Siliguri and take fuel we decided to move further but that was biggest mistake we did.. As we moved further , We got more Ghats, valleys and Tea estates but no Petrol Pumps.. and finally at around 11:00 PM in the night our vehicle dried up.. no Fuel.. In the middle of a Tea Garden.. Complete dark.. we could only hear dogs barking n snake Hissing sounds.. No mobile network..
After around 30 Min one car was crossing with few local young guys.. they stopped seeing us.. we asked for help.. they 1st mocked us but they asked me to come with them.. they took me to a house some 2 km downhill, and that house owner used to sell Diesel in gallons..he gave me 2 gallons of Diesel. But they refused to go back and drop me at my car location..and mocked that u have came here for trekking na, so your trek starts here from now.. go on ur feet.. So at around 12 Midnight with 2 gallons of diesel i started to walk in absolute dark night in a tea estate , Dogs were barking fiercely.. Some how i reached and my friend was scared to death all alone with many speculations in his mind.. anyway after getting the diesel also starting the car was a task - We Made a funnel with a mineral water bottle, Pumped the engine.. then we started and decided to halt the very next town/village , whatever be it..
we reached Mirik at around 1:00 AM.. Same story repeated again as last night..
Nobody was ready to open doors of their hotel/guest house.. We tried more than 6-7 hotels.. Many Places dogs were open and they almost attacked us.. Some suggested that only WB Govt guest house will accommodate you at this time..
So we went there , It was on a beautiful location on a hillock.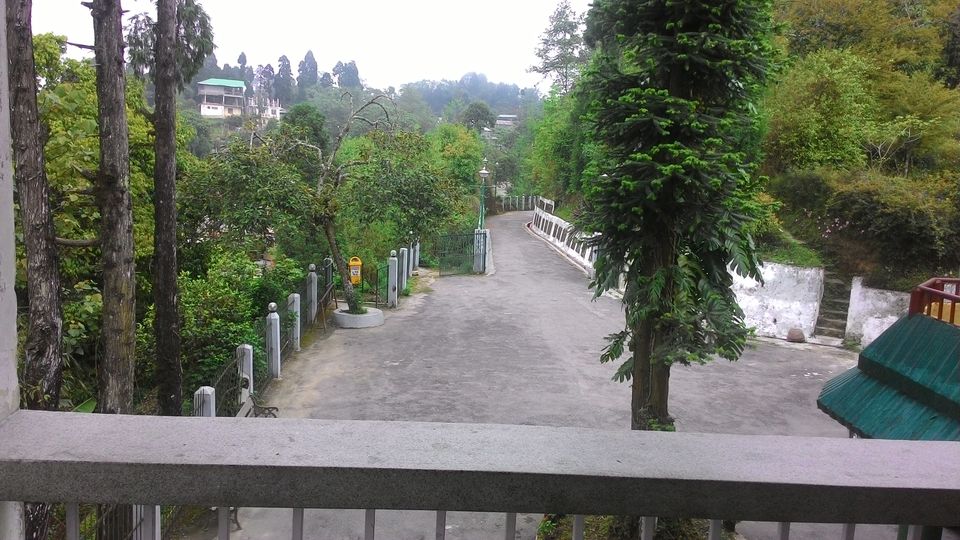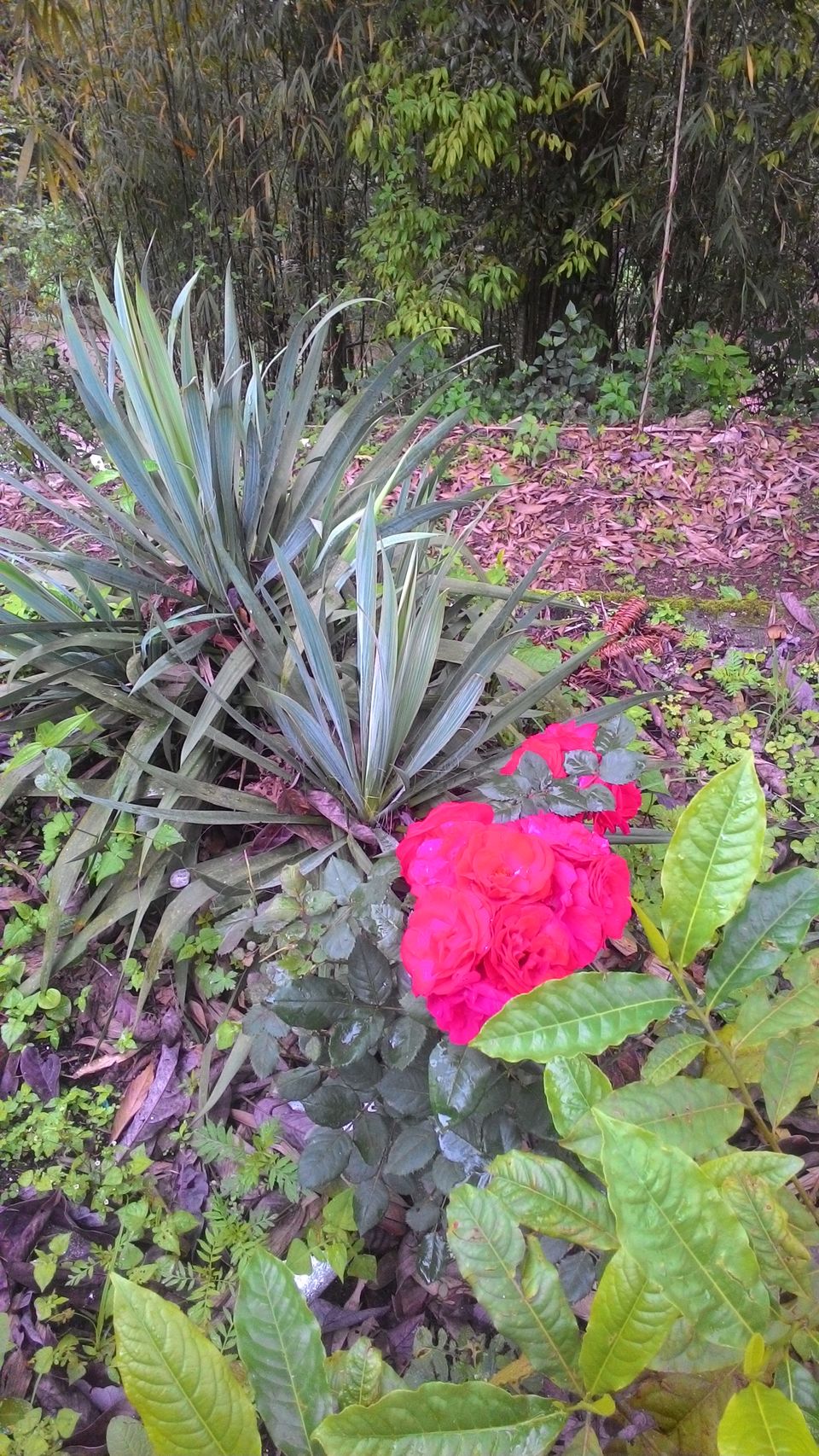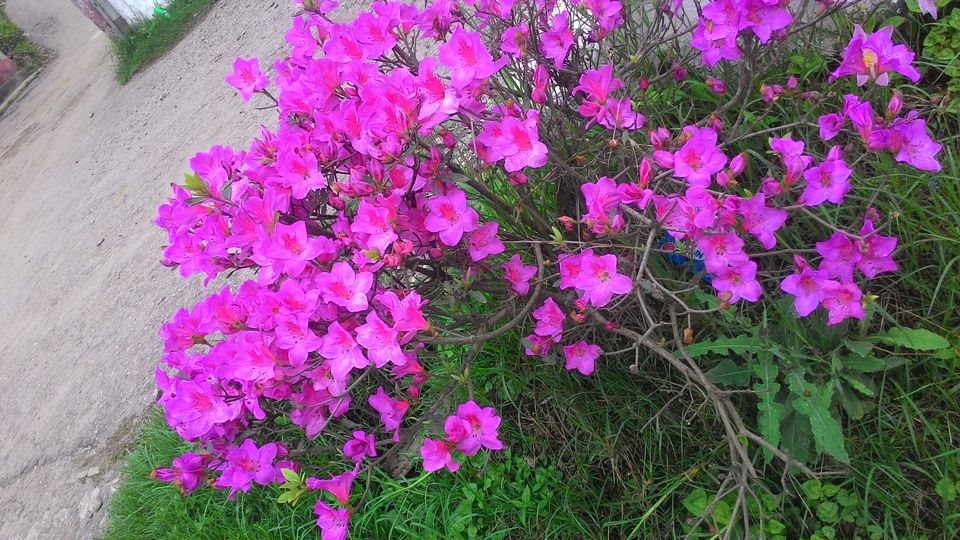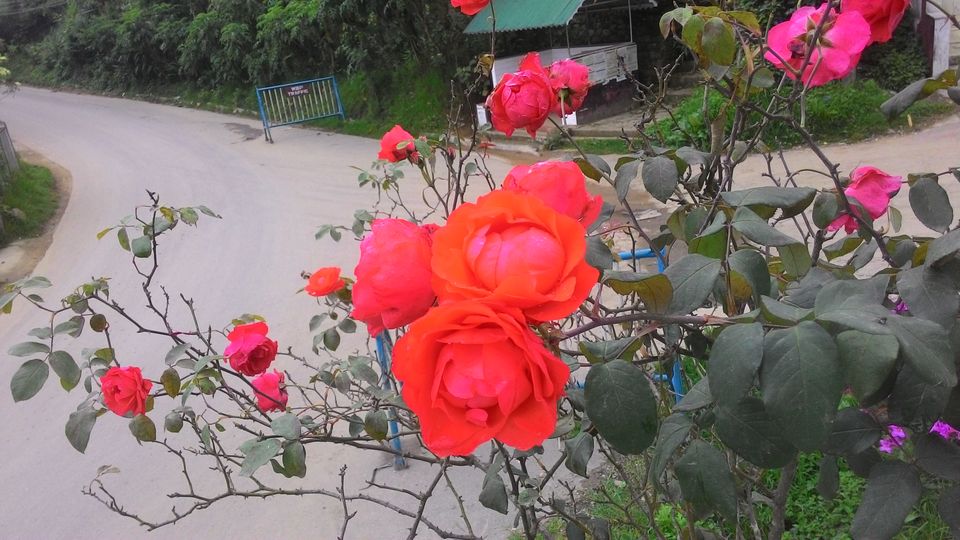 But they also refused, saying we are closed due to renovation.. We requested saying give us any room even if it is under construction.. finally they gave us a room.. When we went in the room it was wooden room with a very large window.. As i opened the window.. Window glass fallen on the outer side.. It was like jhannnnnnnnnn.. Hotel staff came and said we will charge you for that and went away.. but let me tell you , the view from the window was awesome and he breeze was chilly.. we slept and in the morning we had a tour of Mirik and its lake (Which was visible from our room and it was a very beautiful scenery..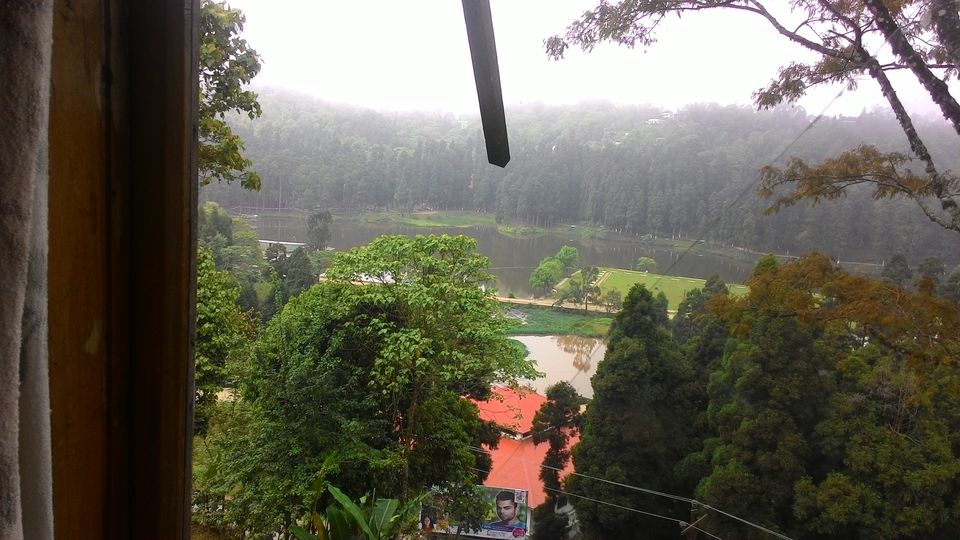 We Started late after 11:00 Am, and straight away headed towards ManeyBhanjang.. We went to the Hotel which we had booked and had Paid in advance, We parked our vehicle there and took a guide and Started our journey to Sandakphu..