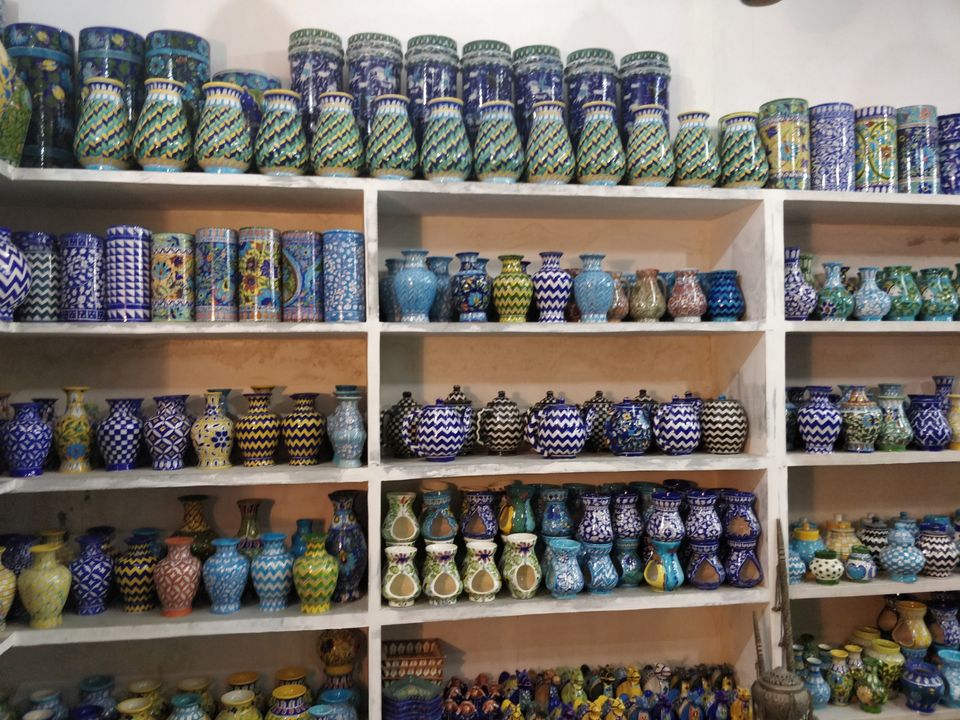 The very mention of Sanganer paints a picture of beautiful motifs in vibrant colours printed on cotton fabrics. A trip to Jaipur with half a day is all you need to visit the adjoining town of Sanganer. With three of my friends, I headed to Sanganer on my two day trip to Jaipur. It's a 30 mins drive from main Jaipur. Cabs are easily available on this route.
What to do in Sanganer?
1. Visit fabric bleaching and dyeing units and talk to the workers there. You will get to see what all goes inside making the end products we wear.
2. Shop for fabrics at very reasonable rates. I bought fabrics at as low as Rs 45/ m. You will find block prints on a variety of fabrics, predominantly mul cotton. Buy beautiful fabrics, look for stitching patterns on Pinterest and find a good masterji at your place. The final pieces thus made can easily give Anokhi, Maisara, FabIndia etc a run for their money. However, one drawback at Sanganer is that most shops deal only in wholesale and you have to peep in every shop and ask-"Bhaiya, retail hai kya?". But, trust me, it's worth it.
3. Watch how blue pottery is made and shop a variety of products like coasters, vases, mugs, bani-thani decorative plates etc. After the unique process of making the skeleton, the designs are painted onto it. Once the painting is done it's glazed and fired. The dominance of royal blue colour adds to the aesthetic value of the piece. Blue pottery is a little expensive but haggling always comes to our rescue. They pack the pottery so well that they can even survive a fall from the tenth floor.
Most of these shops are located at the Stadium Road in Sanganer. You will see both sides of the road full of shops.
Happy Shopping!