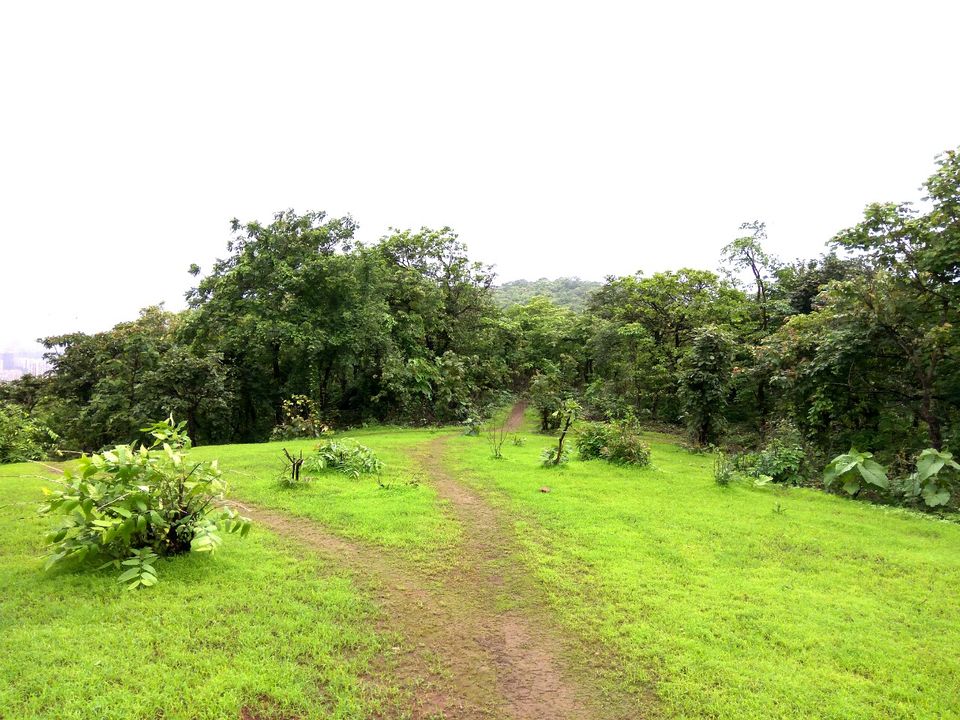 The trail started with a warm & soothing cup of tea on a beautiful evening at Sanjay Gandhi national park (Thane side).
We were around 10 people accompanied by Mr Krishna Tiwari, a renowned expert on wildlife who has been with the forest for more than a decade.
I have to say, the stay was wonderful, clean and hygienic in the forest guest houses. We dumped our luggage their and began the trek deep in the forest.
This was both a leopard spotting and a bird watching trail. Krishna, on the way gave us a lot of insights on leopards and birds, just listening to that guy will fill you up with so much knowledge. He tells you stuff starting from the parks history, to how the lands were encroached, leopards started coming out in the city, mans assault on them and how steps are being taken to conserve leopards. Minute details like identifying a leopard and its characteristics from its feces, watching out for leopards caves on the way and a lot of other stuff was taught by him.
I actually could not believe we were right in the city. Initially the sounds of the city reached our years like a distant echo from a farway land. We could actually understand the kind of noise pollution that prevails in the city and what every Mumbaikar goes through everyday. But the deeper we got into the forest, the more peaceful it became.
I lost track of time on the trail since there was so much to digest around me starting from Krishna's lessons to absorbing the peace around me and feeling my troubles leaving me.
We came back at around 8pm, freshened up, had some refreshments while watching a documentary on leopards.
Dinner was a great affair with the perfect local menu of chicken, veg dishes, roti, rice. It was actually delicious. Trust me, I am a constant traveller and I have tasted camping food loads of times, but this was something else.
After dinner, it was time to go into the forest again and set up trap cameras to capture live leopard images, ones we could check in the morning. None of us slept that night, we were sitting on a watch tower till 3 am, browsing the depths of the forest through our binoculars and exchanging horror stories in the biting cold. The best night I have had in a long time. Mind you I had a tad bit fever and was actually healed the next morning.
Breakfast was a rather quite affair enjoying Poha, Bread butter jam, piping hot tea and eggs, after which we all slept for 2 -3 hours and checked out.
People talk so much about the Borivali side of SGNP. I have been there as well, though Thane side was my first time, its actually really beautiful and much quieter. The guys whom we had gone with were awesome and so was the whole group. There are 2 of them who are not actually a travel agency or a tour company or anything, they are just people who are wildlife enthusiasts and go on these trails often, allowing someone else to join in occasionally if feasible.
Amazing getaway, especially considering its in the city, I mean, no need to go farway, just catch a local get down at Thane and you are done.
Go Sperto.