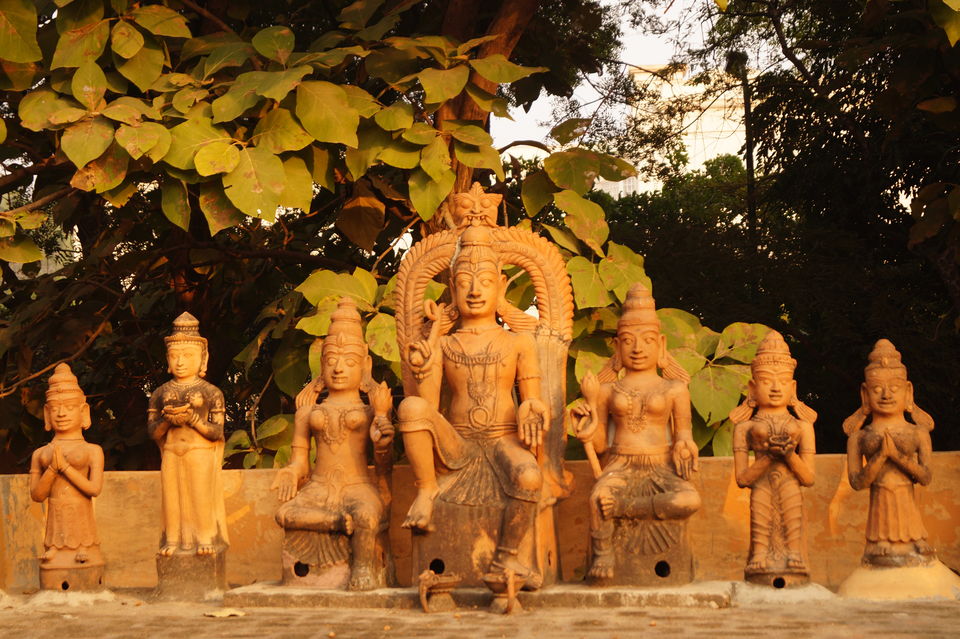 Sanskriti Museum located in Anandgram near Arjangarh Metro Station, houses three museums in its periphery, is another hidden treasures of Delhi. Built with a purpose to boast indigenous heritage and artforms, this place is often ignored by Delhities & tourists. Not many knows about this site & the fact that India too has its very own terracotta army camped right here. Ofcourse, it's not as old as the chinese emperor's one but it is still a treat for the eyes.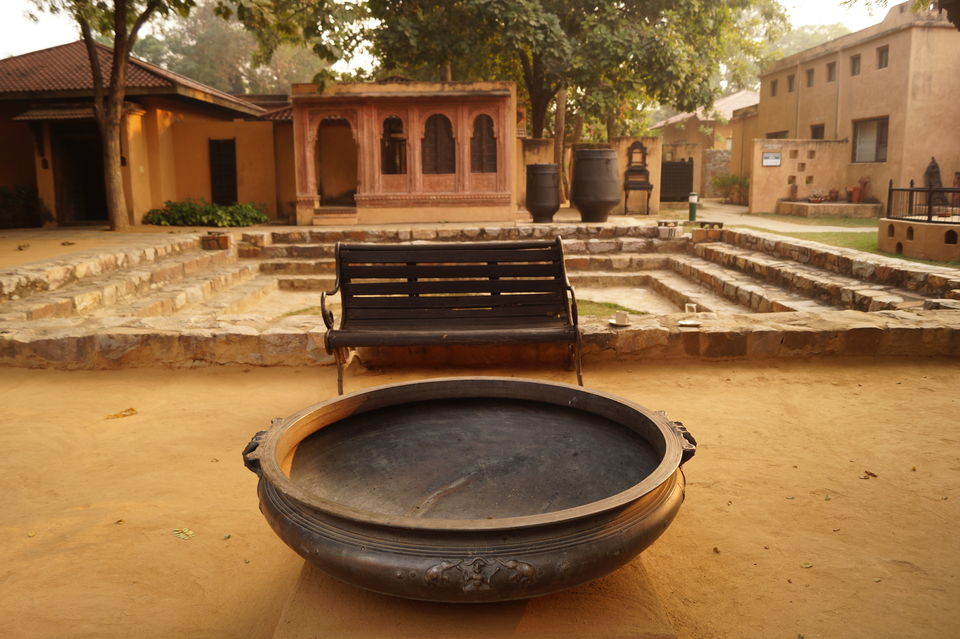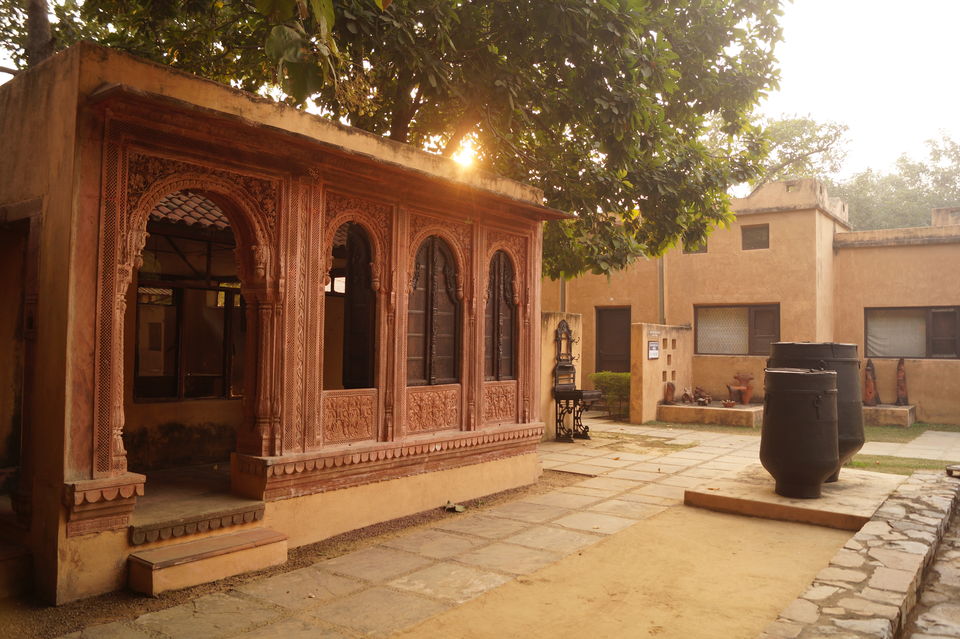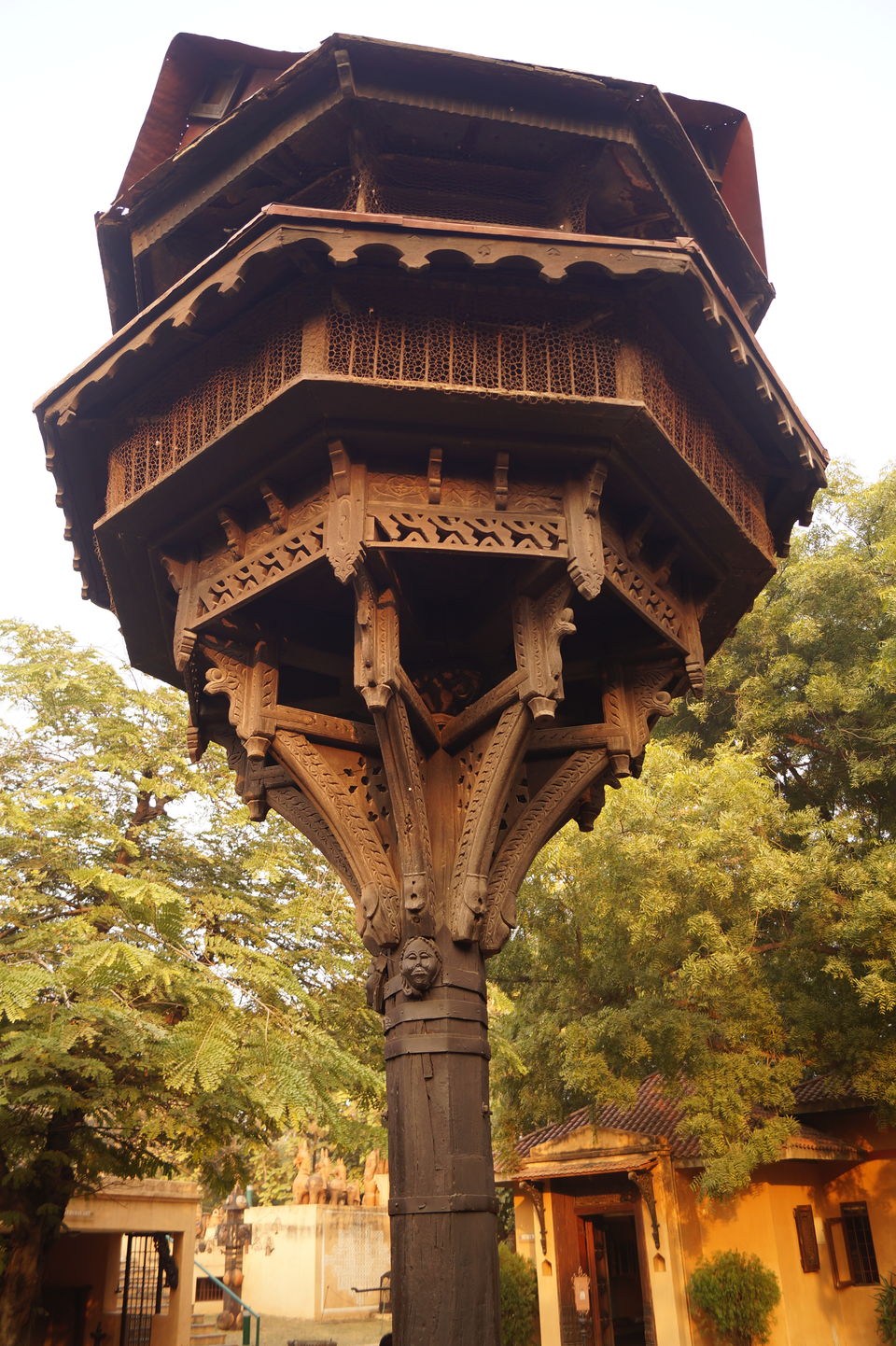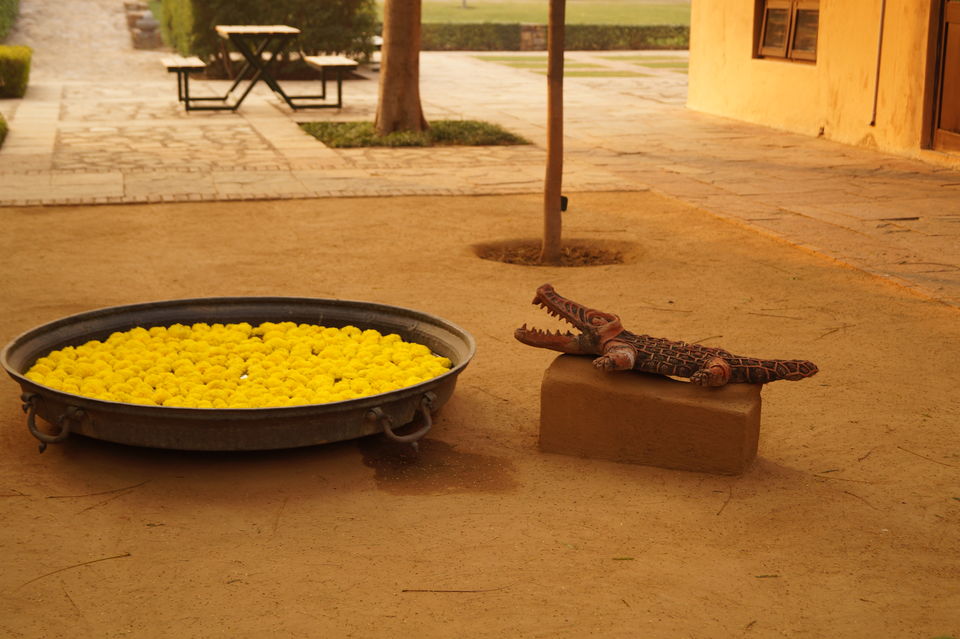 Out of the three museums, museum of daily use items and textile are just average. Even then the photography is prohibited inside the compound for obscure reasons. But the finest among the lot is Terracotta Museum. Having its own small Terracotta army in the form ranging from cattle to divine Gods and giant Asuras, the place provides a calm resort to any art enthusiast from city's clamour.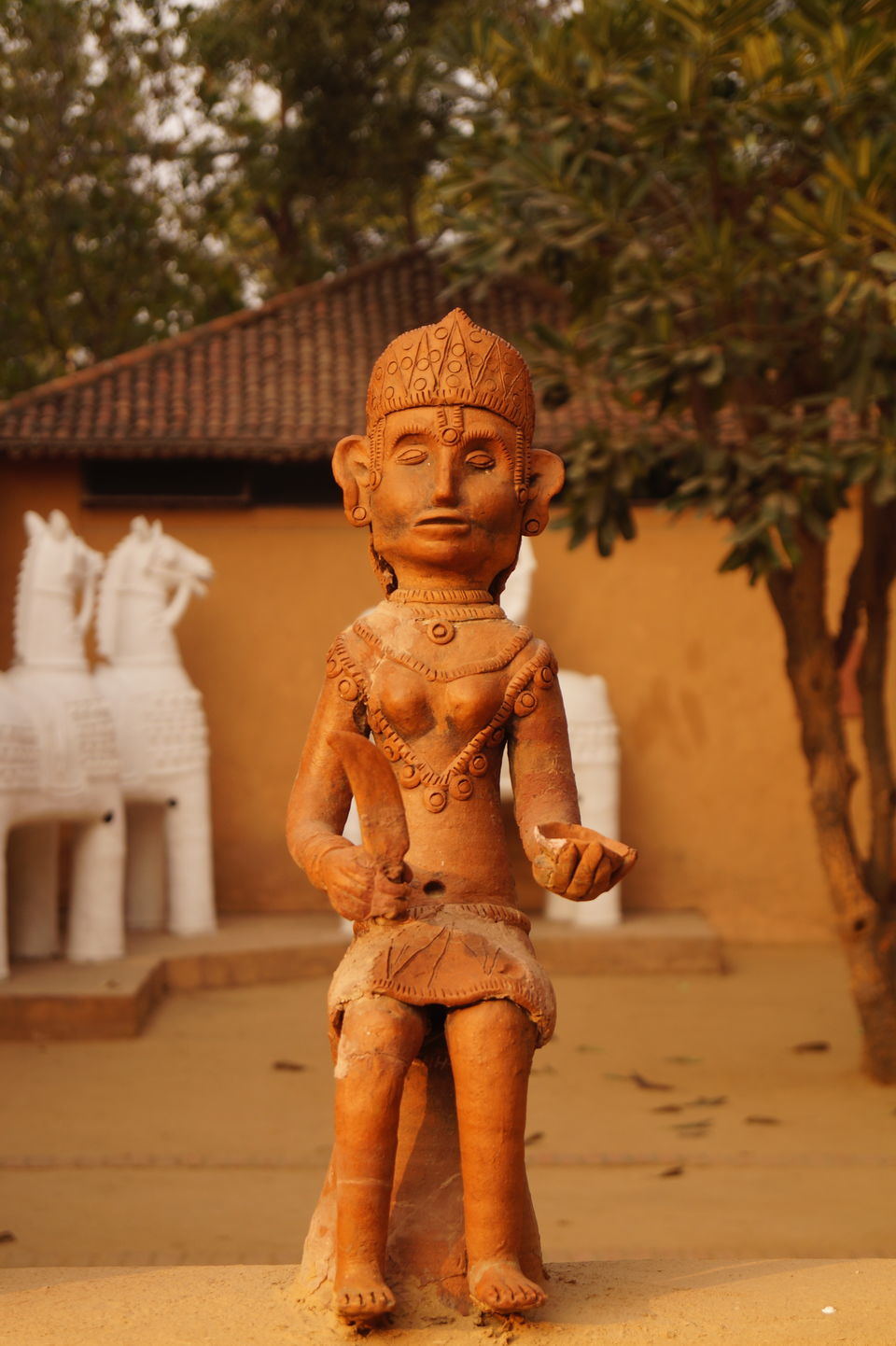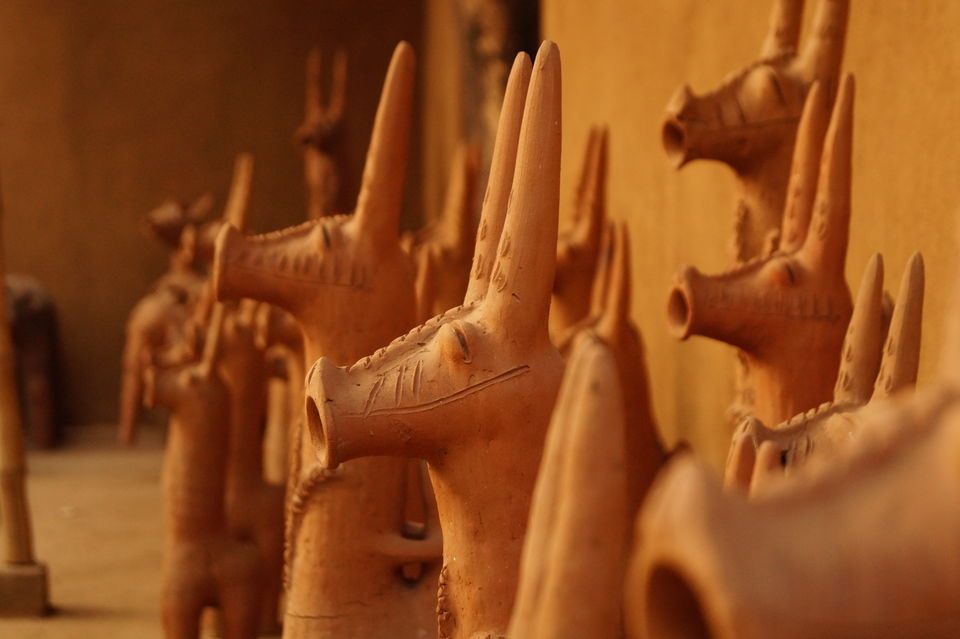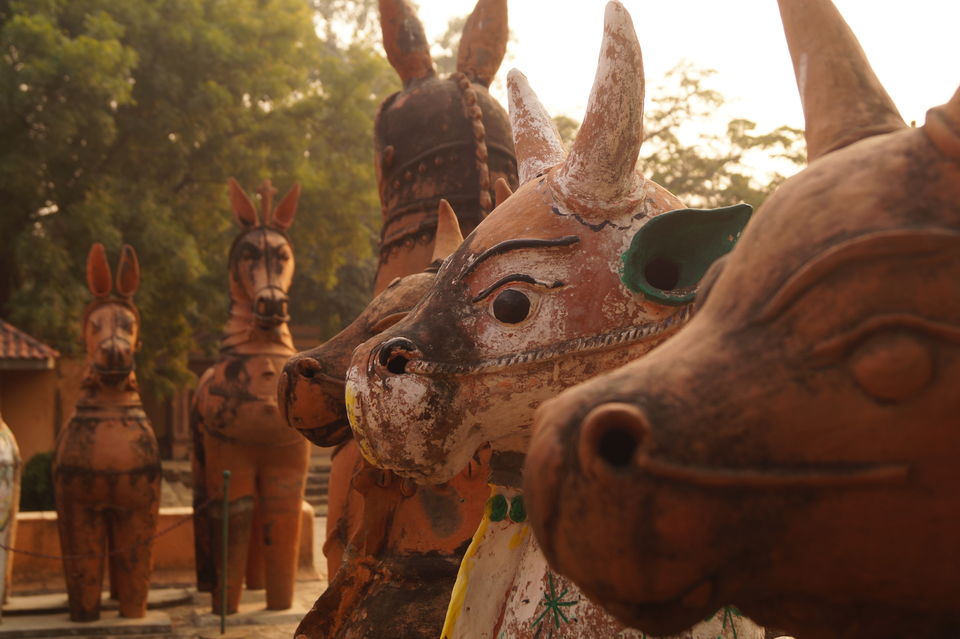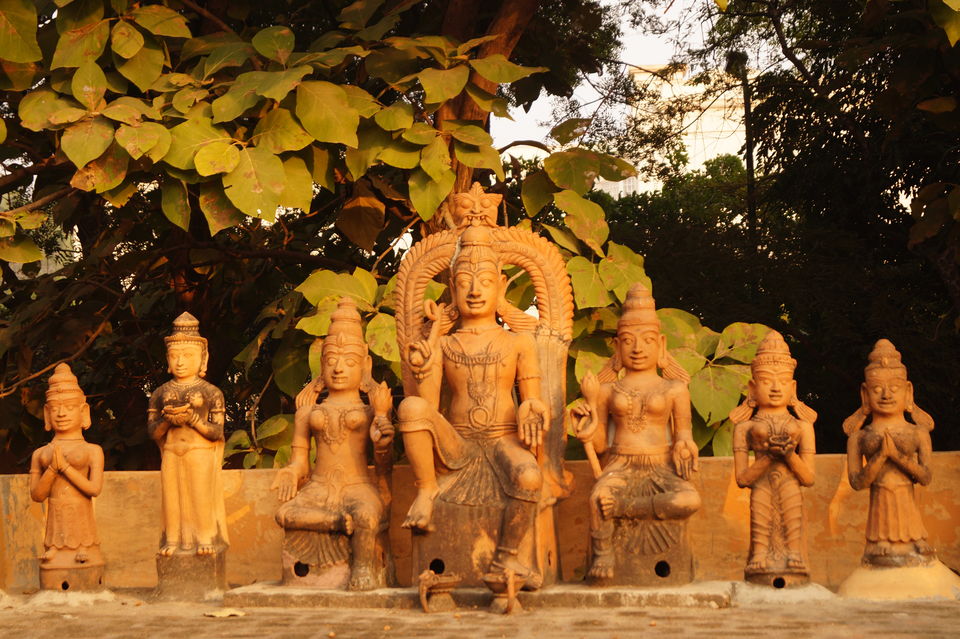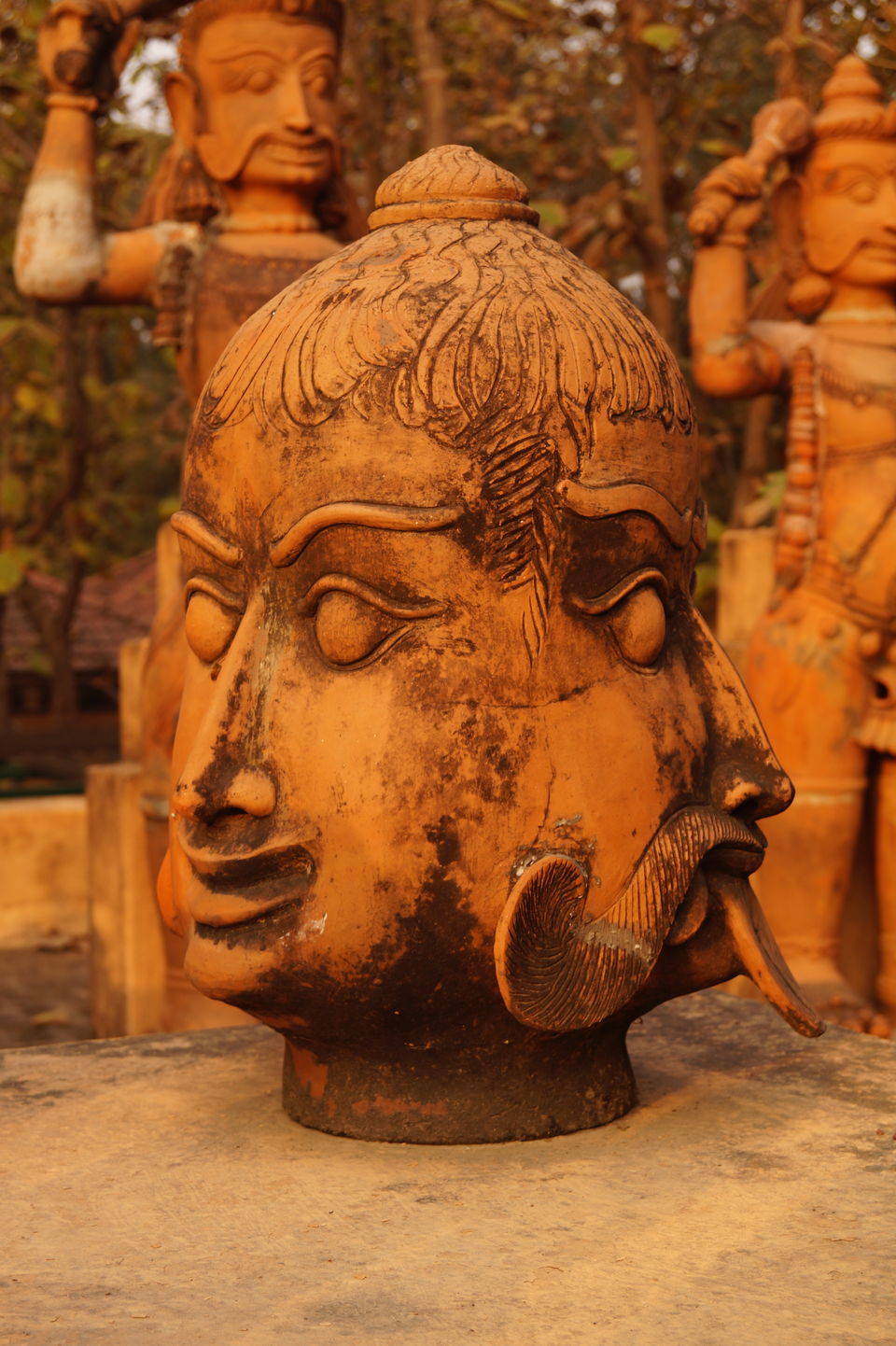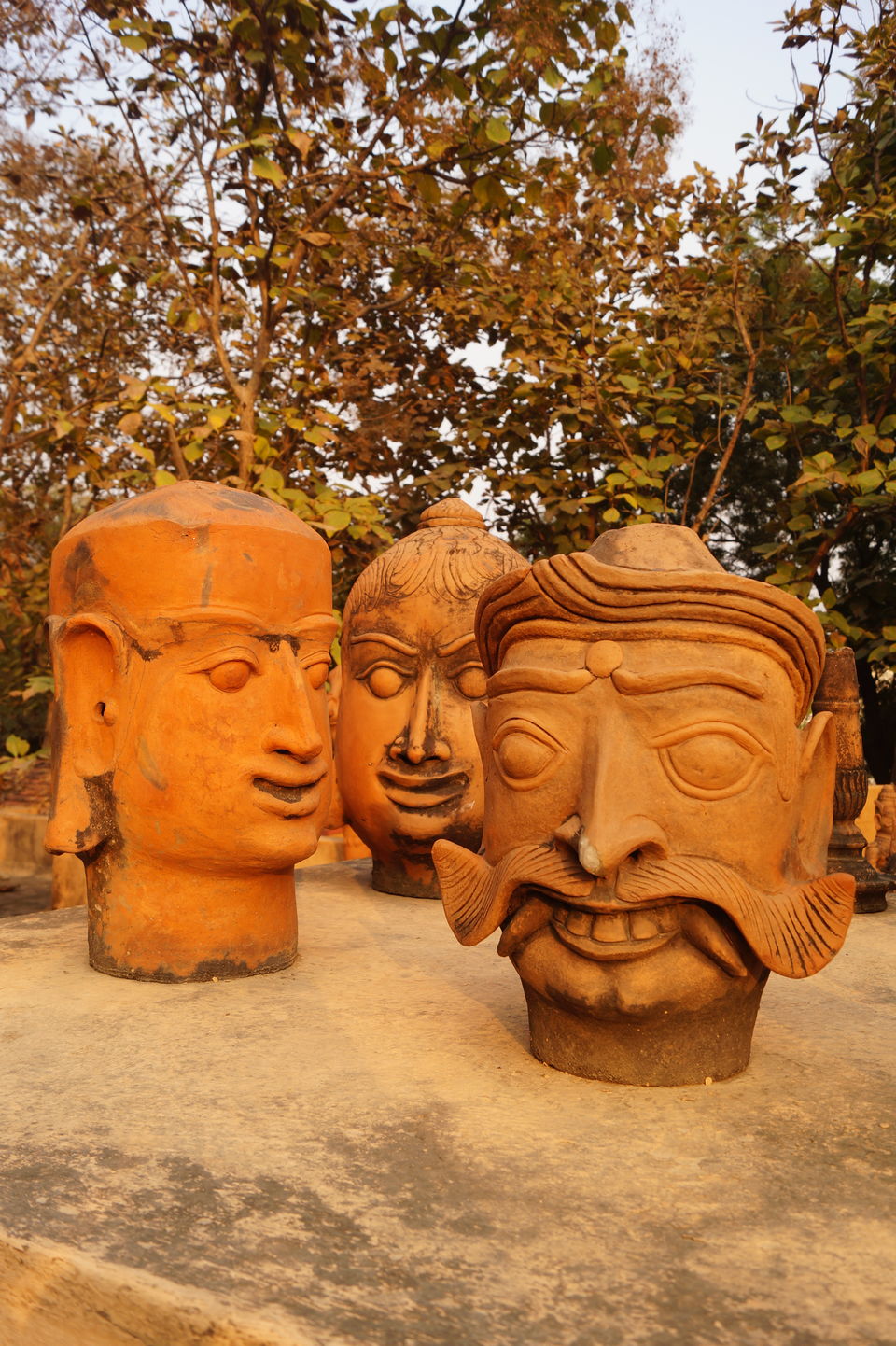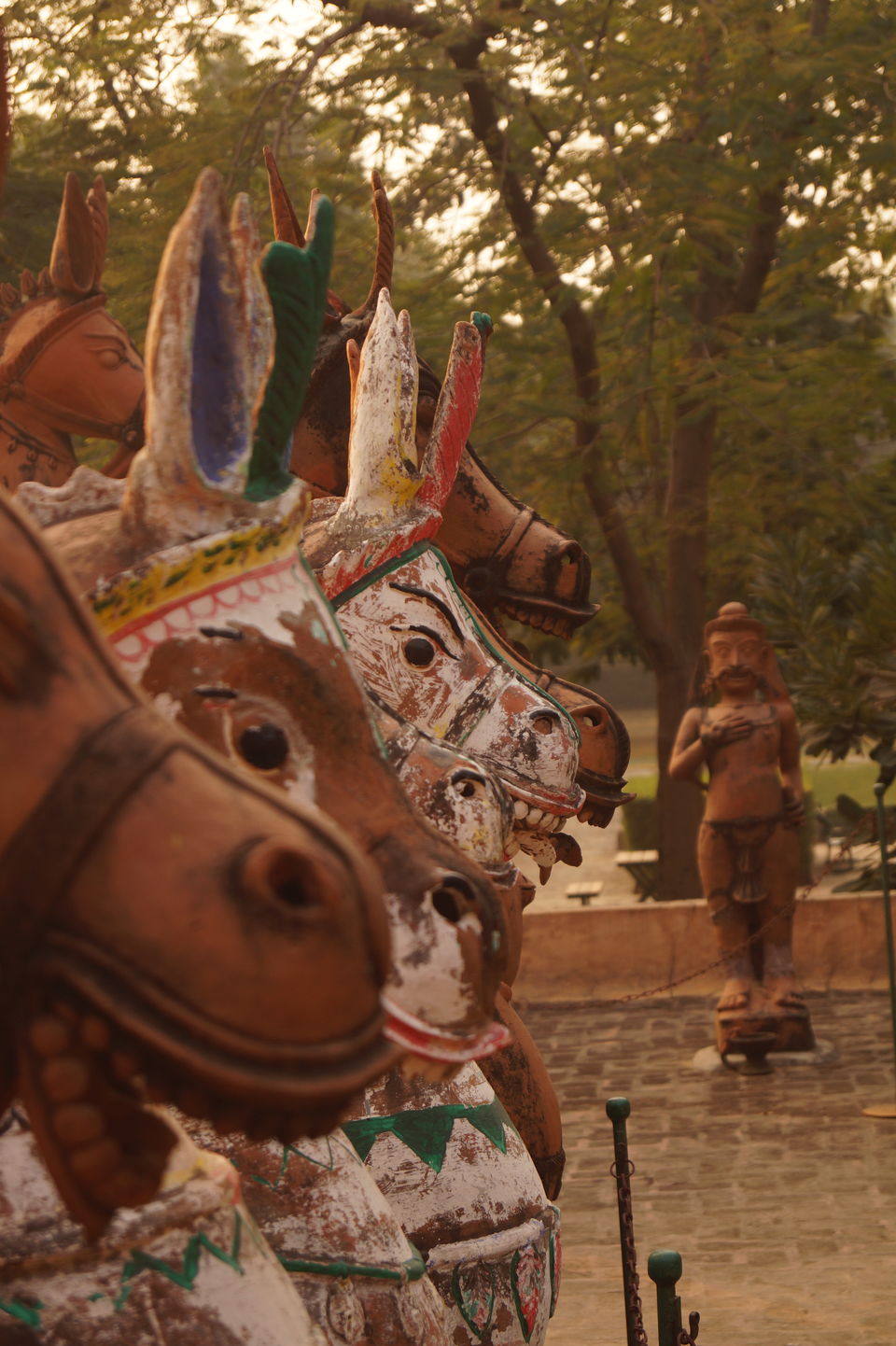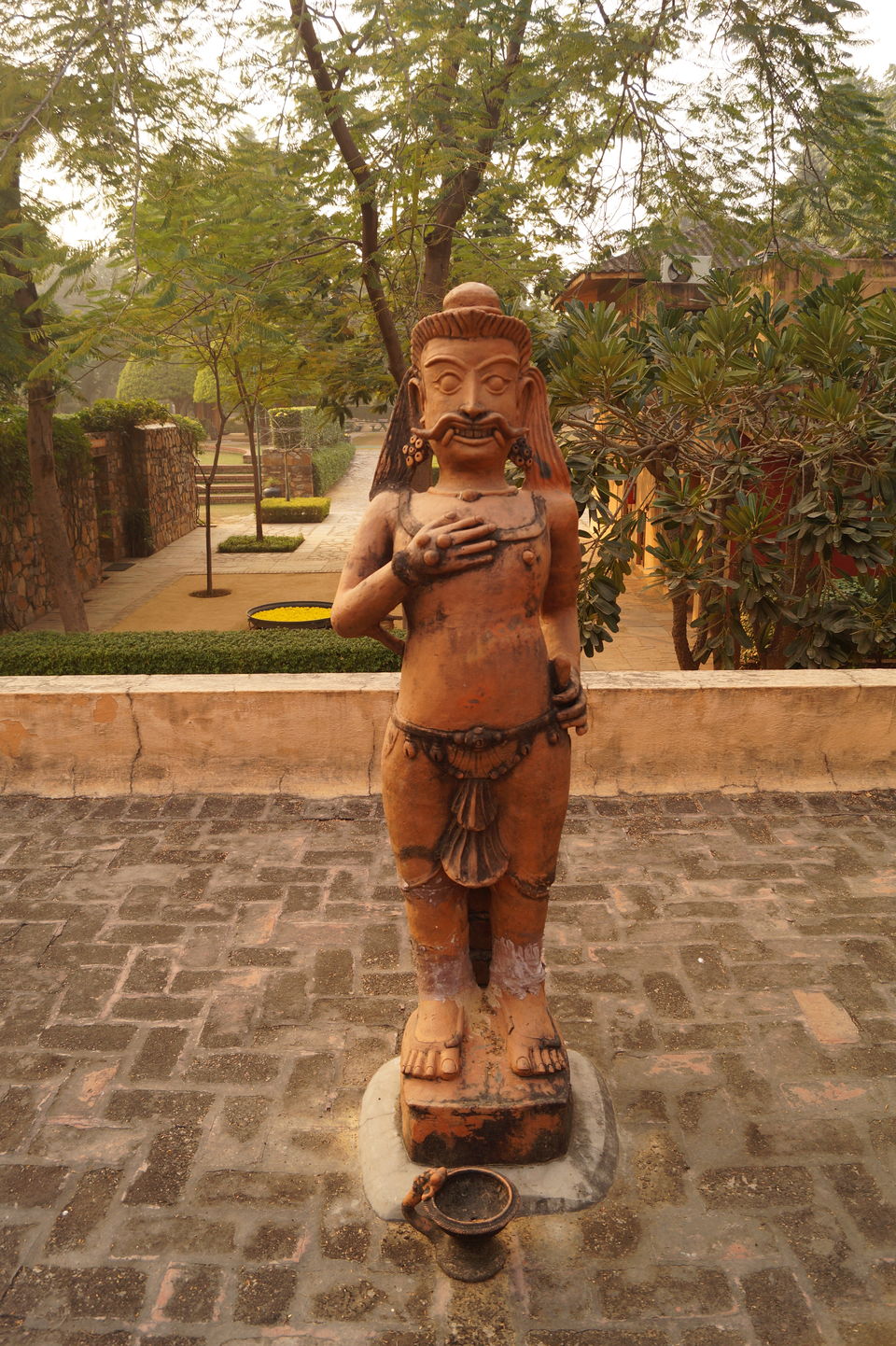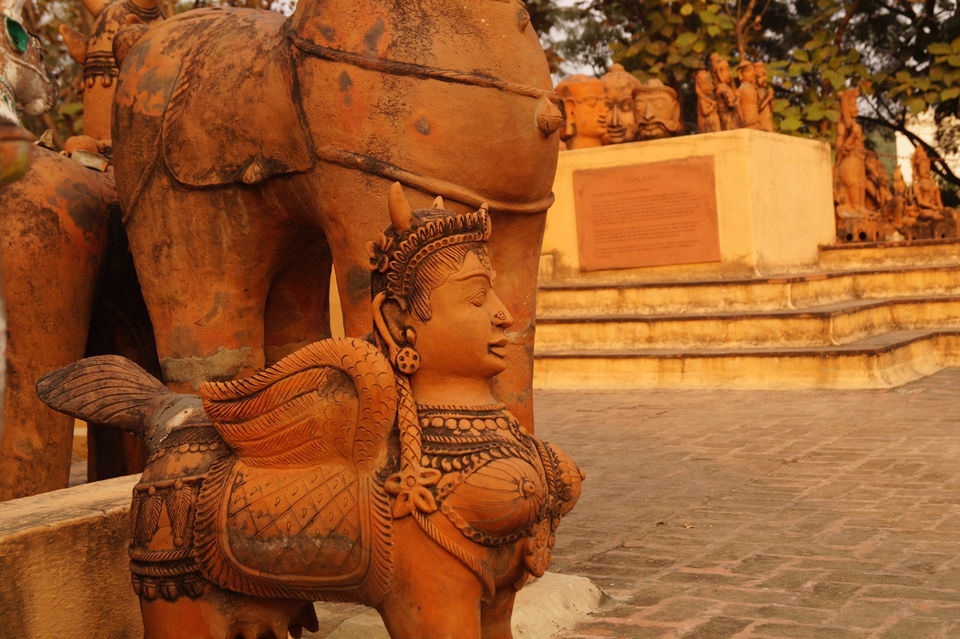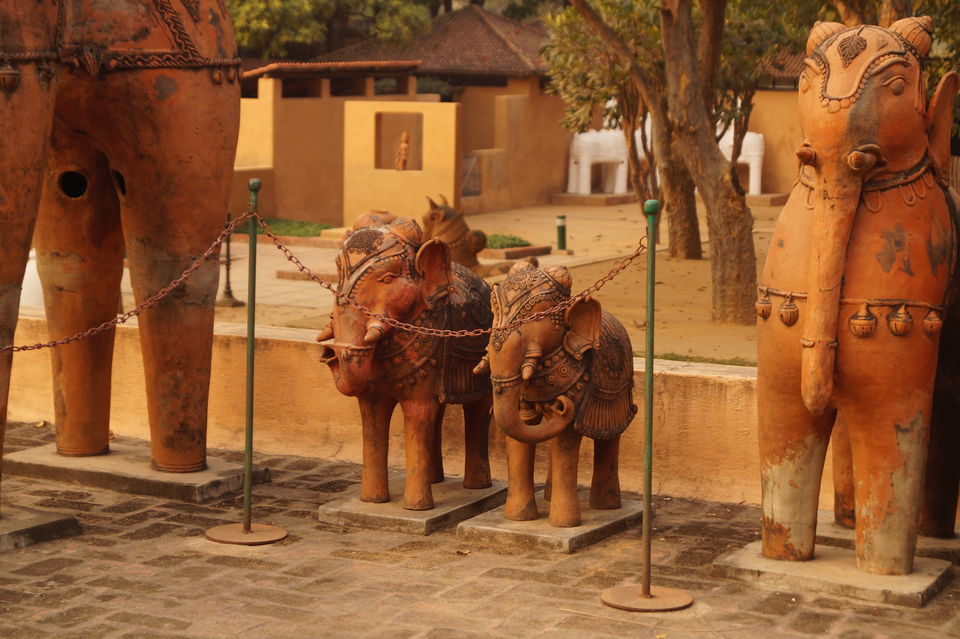 At times, the place looks a bit scary with all those demonic giant heads & tantric woodoo dolls, specially, when you are all alone and the sun is down. My advice, visit it in a group. The place will give you chills, if you have ever saw any horror movie remotely mentioning walking/speaking/hand grabbing Dolls.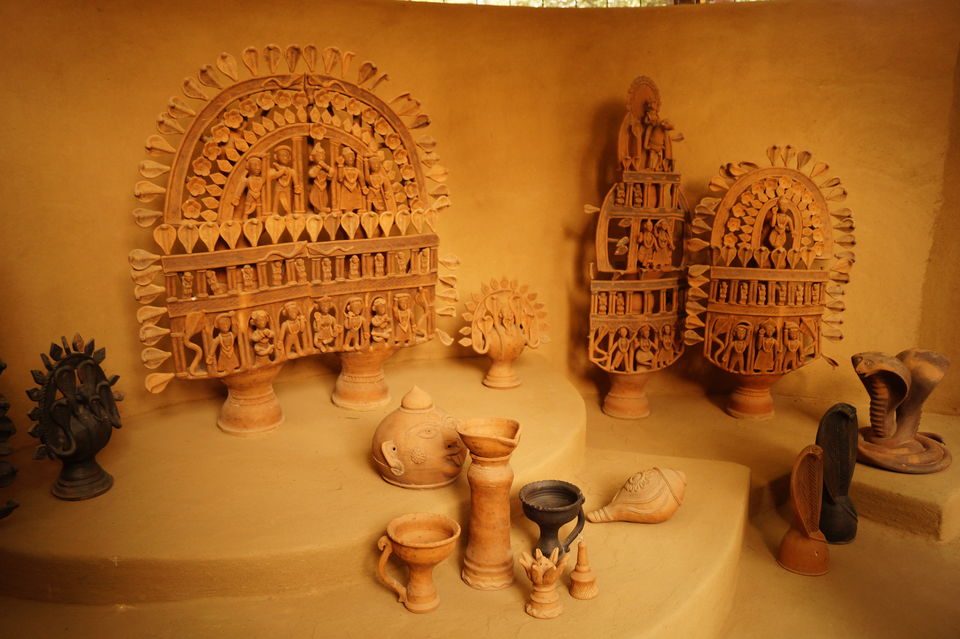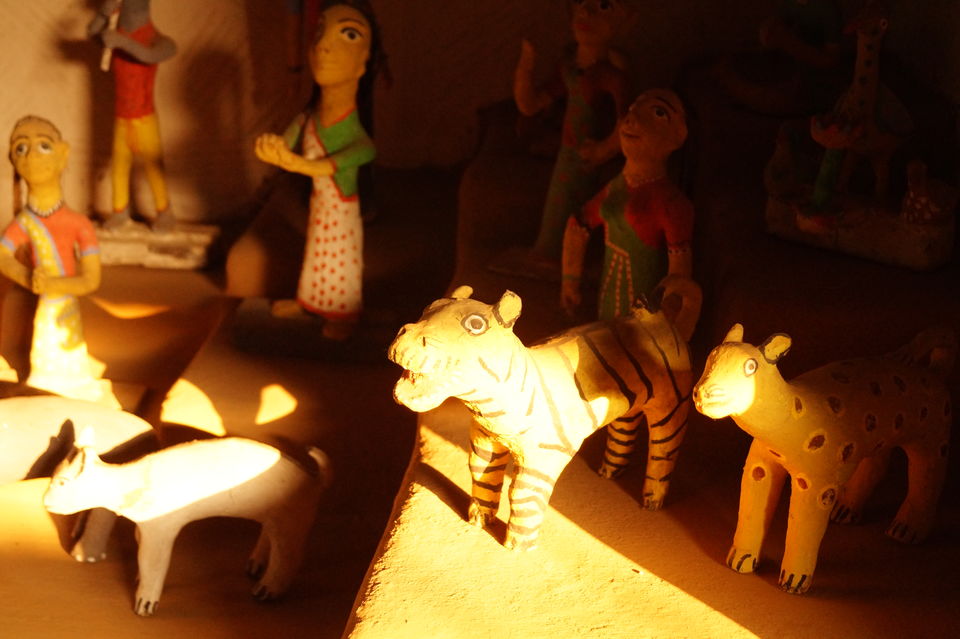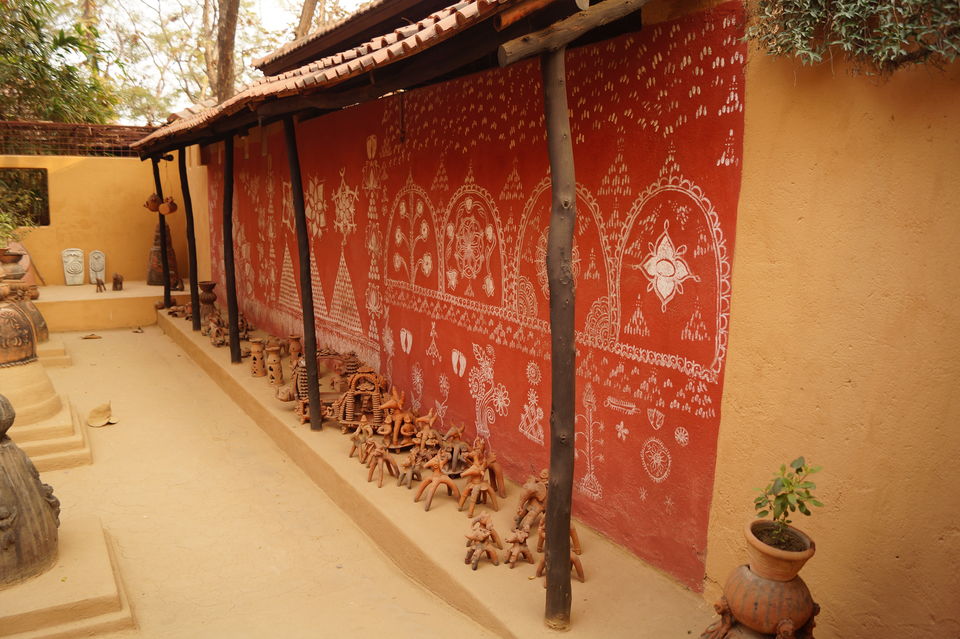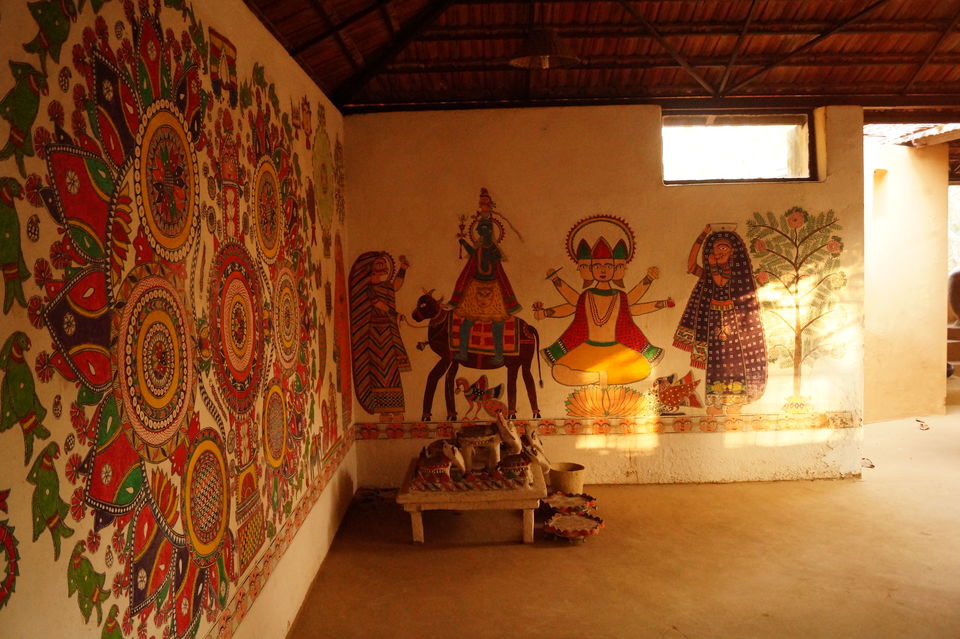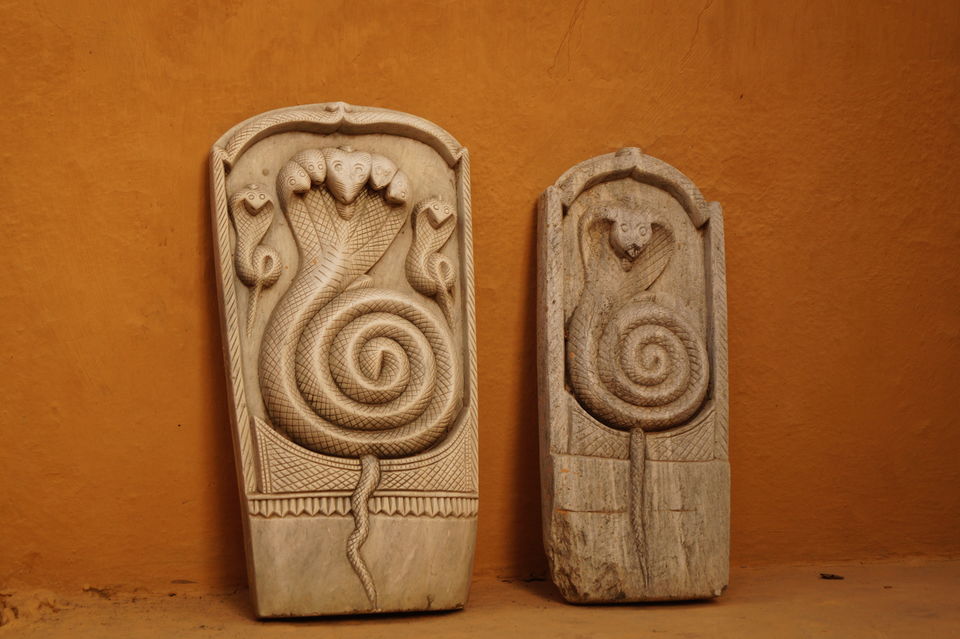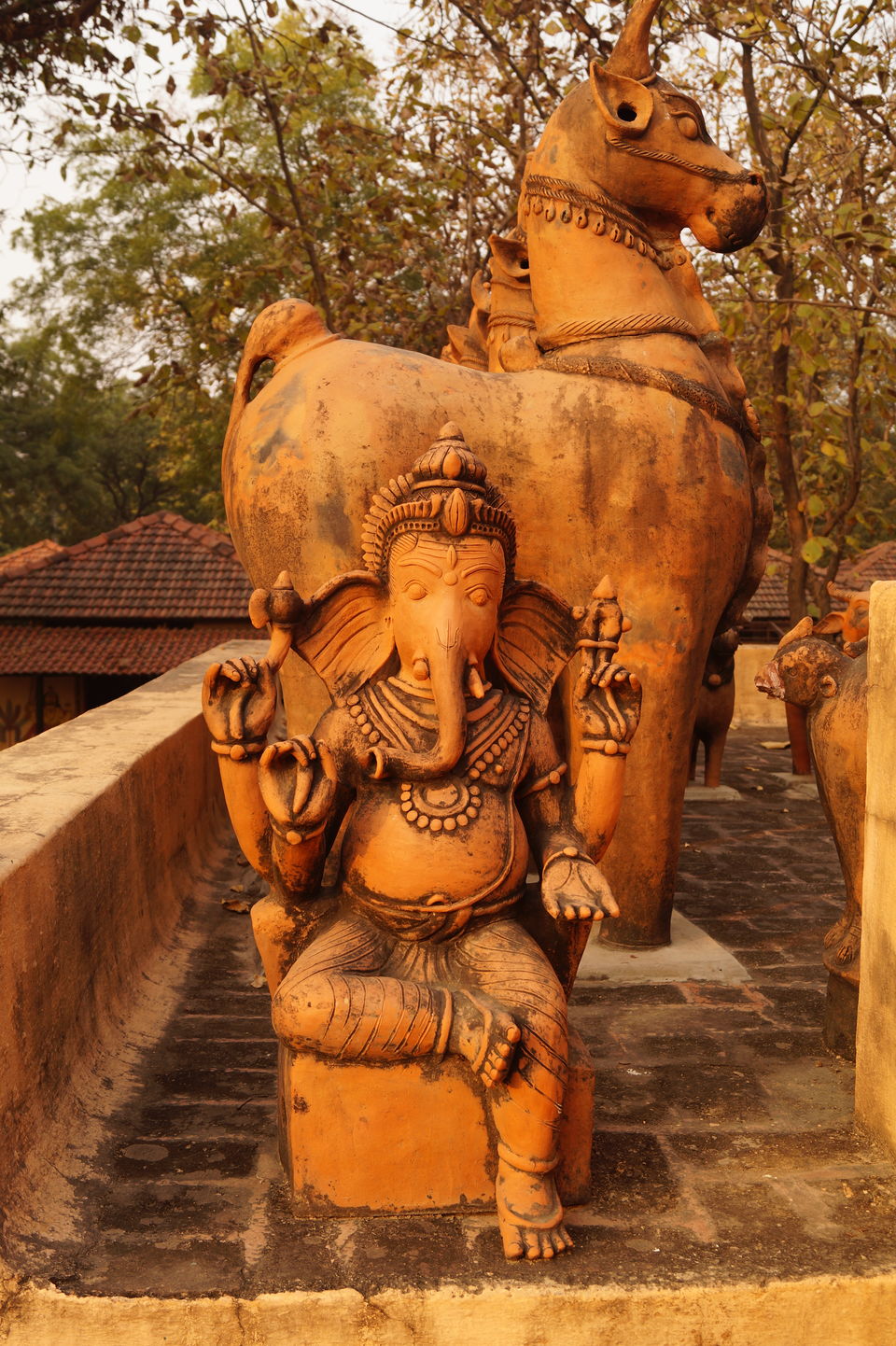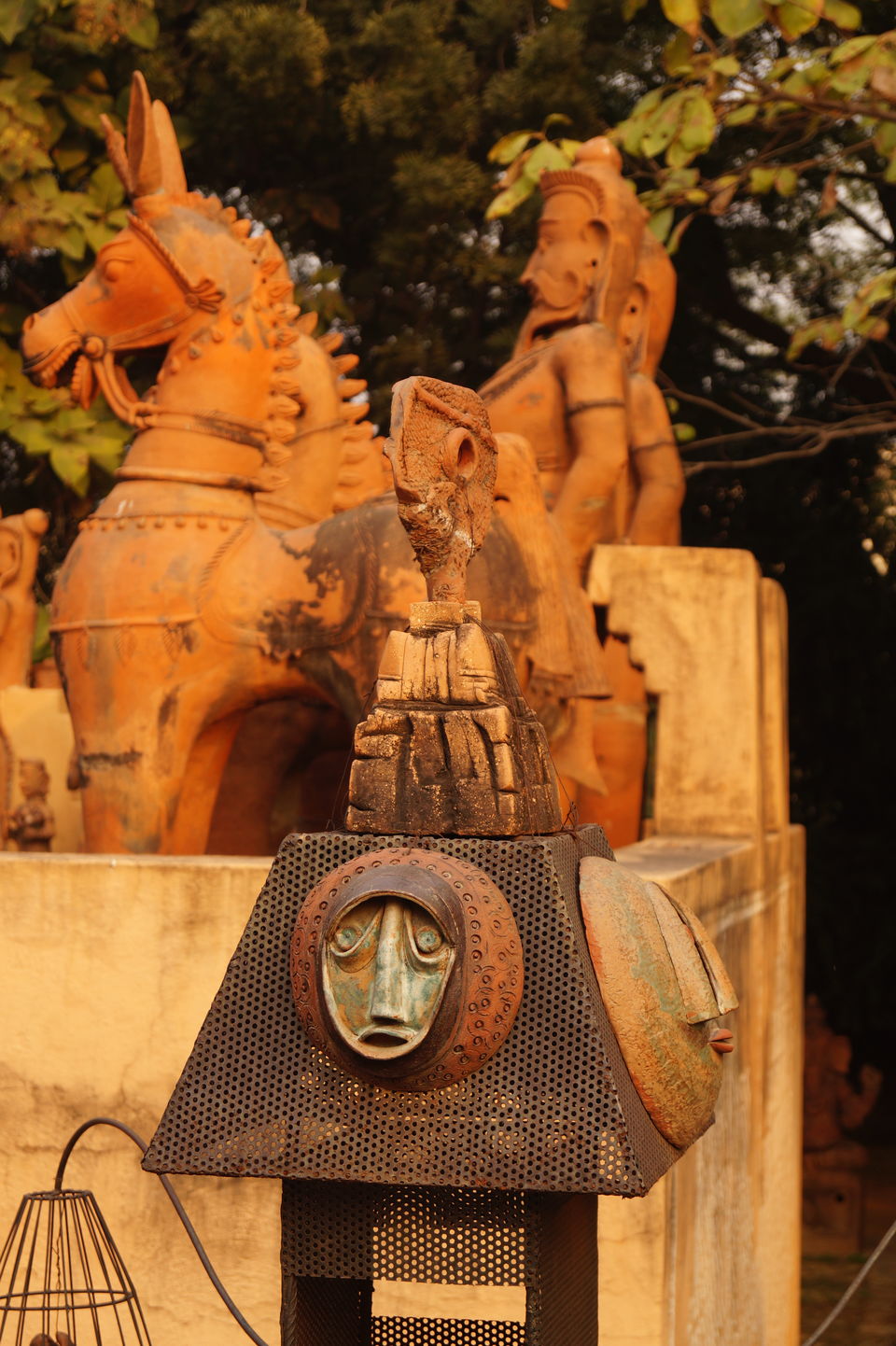 But the place has more than just chills to offer. It has beautiful clay walls & has various photographic spots, detailing all kinds of balance & symmetry.  Whether it is about photographing a beautiful cart, or several iron/copper/steel 'Ghadas' against the crazy backgrounds, the place has a lot to offer.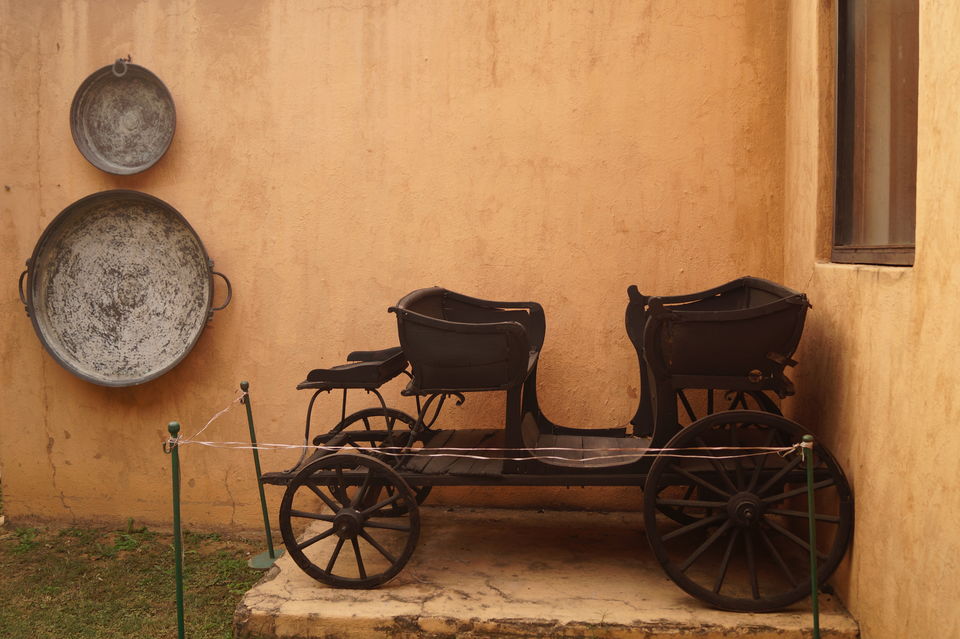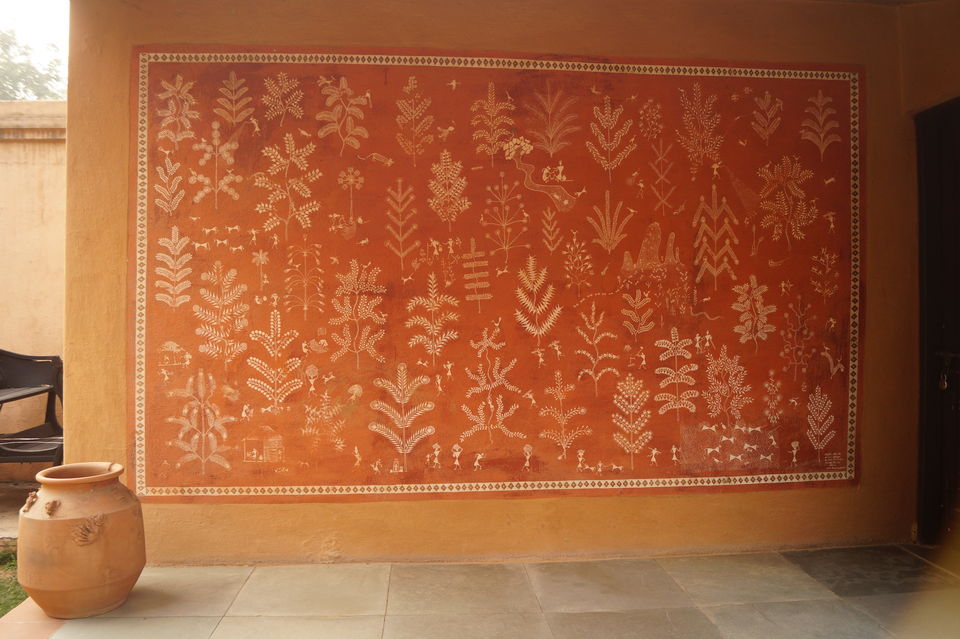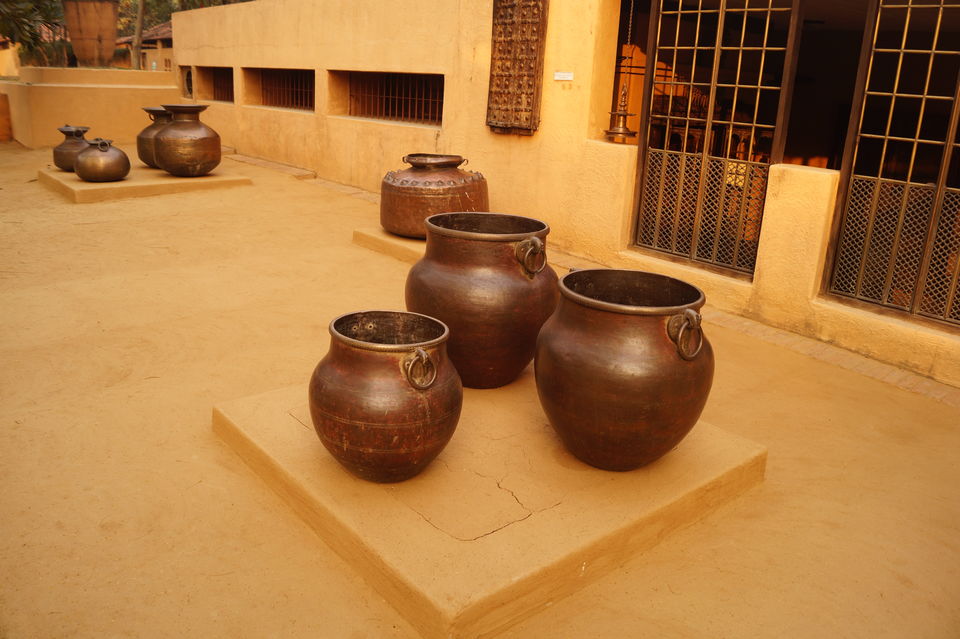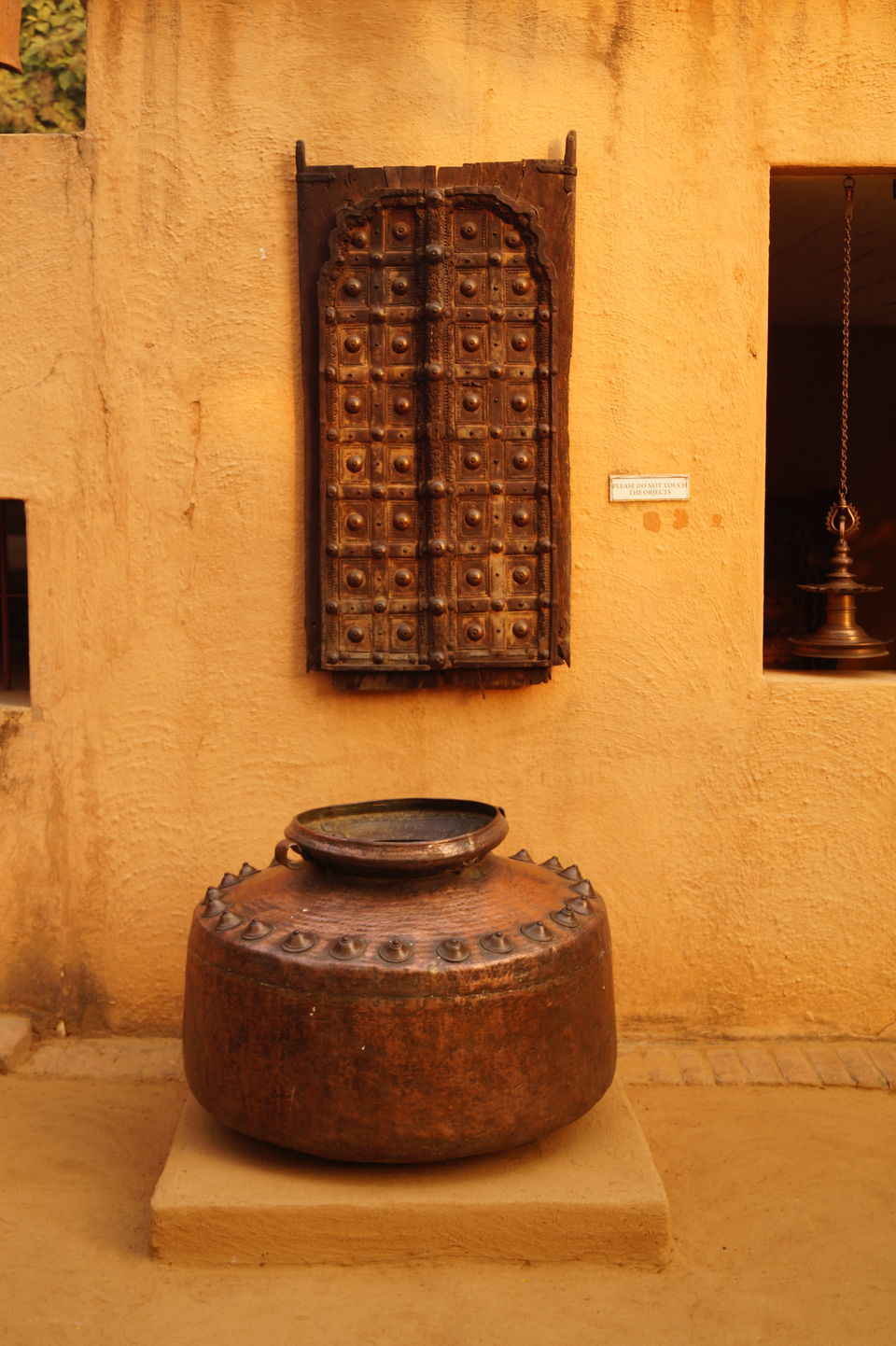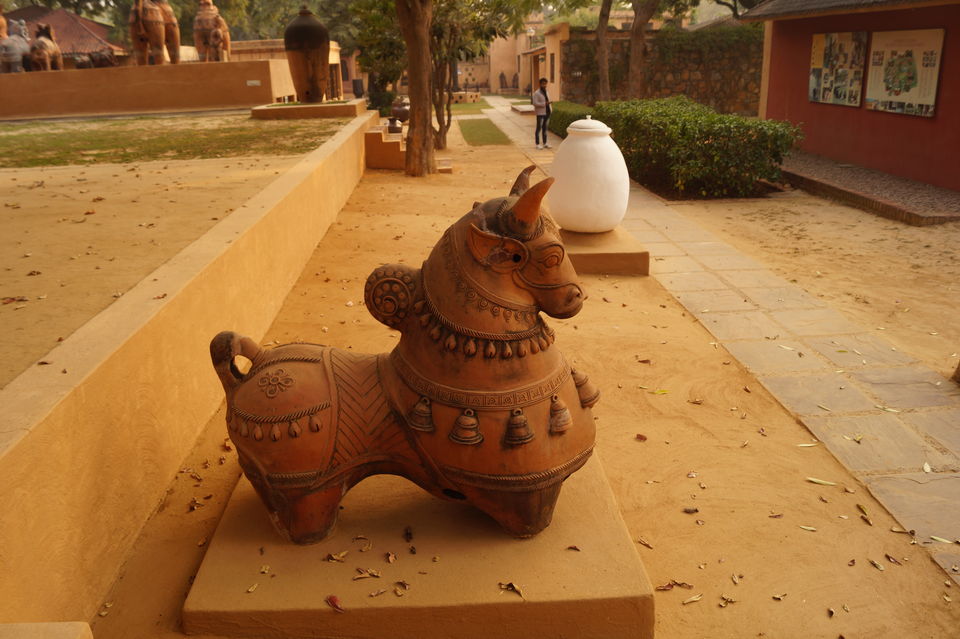 Not a weekend, I expect it to be, but scary or not, Anandgram, is definitely a place not to be missed by any art connoisseur.